HelpDesk for Easy Redmine
This is a bundle of Easy Redmine plugins that streamlines all customer processes. Set your SLAs and provide your clients with top-quality support and increase their satisfaction using the Easy Redmine HelpDesk.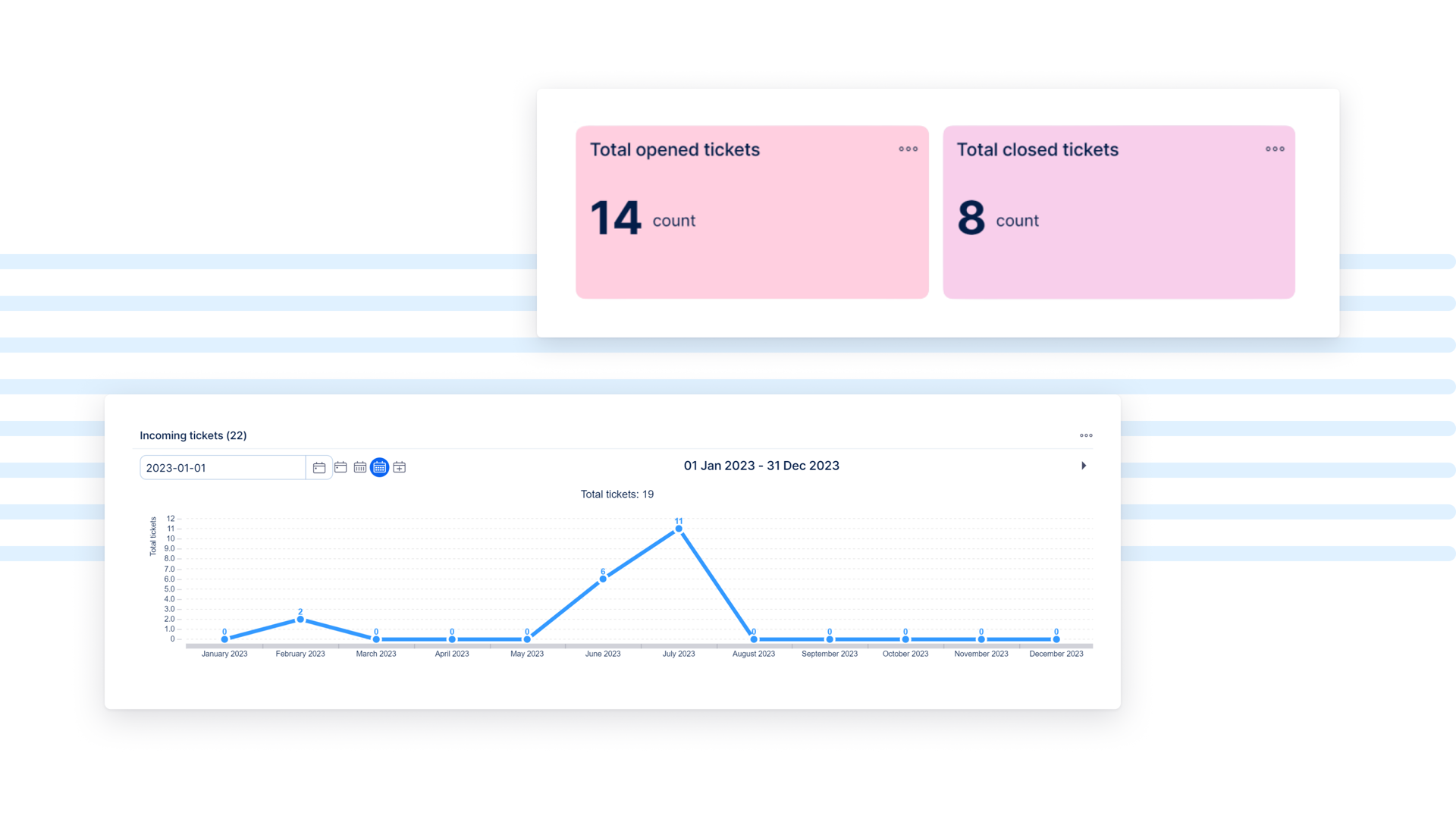 HelpDesk
Try the integrated Help desk solution by Easy Redmine for improved customer care and smoother processing. There are two basic ways of creating tickets – from e-mail or from a simplified user interface. Tickets are stored in projects where you can define SLAs, pre-paid hours, transfer 'unused' hours, and easily generate reports.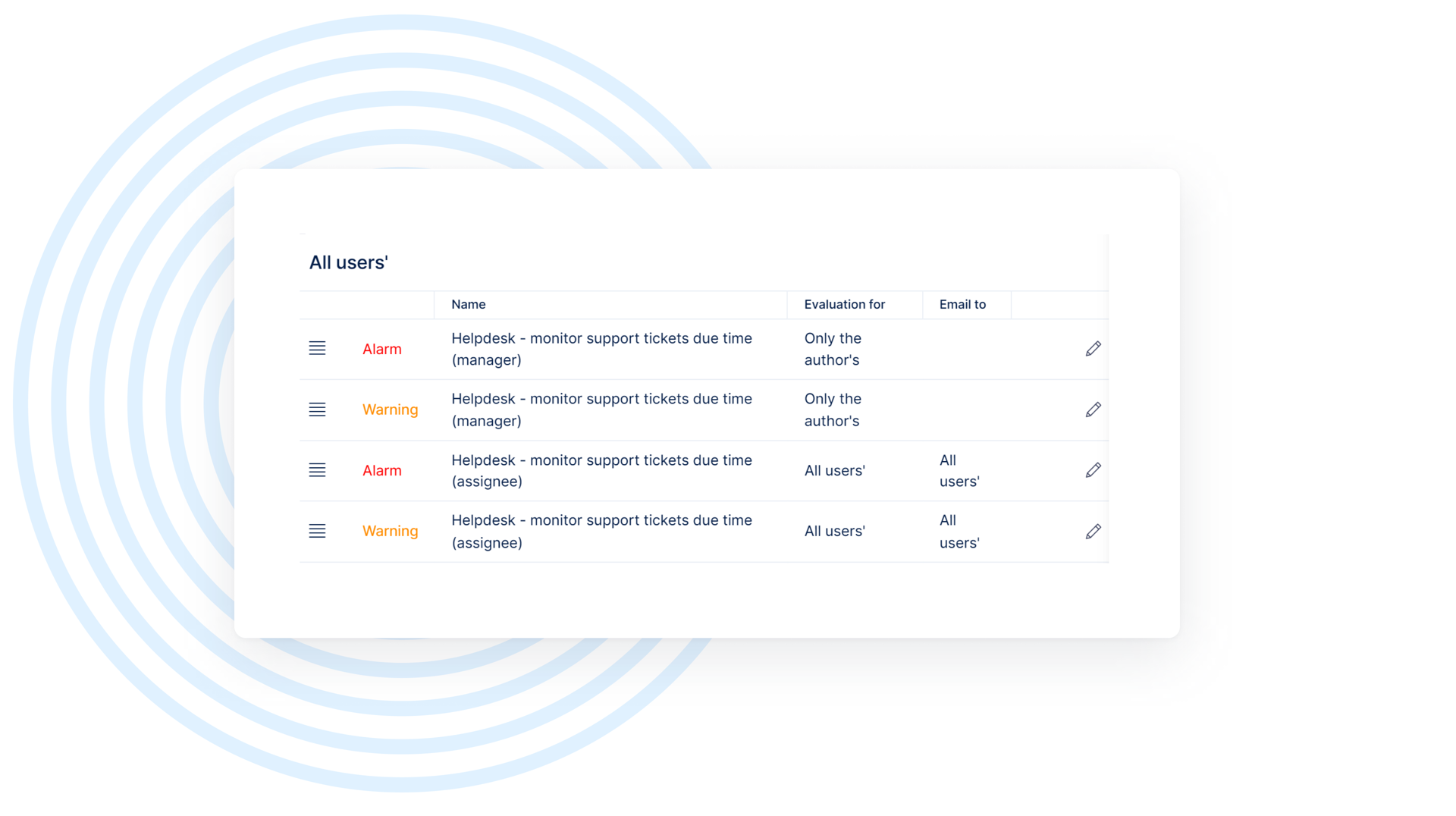 Alerts – Early Warning System
Easy Redmine Alerts are here to notify you about the updates that are relevant specifically to you. Users can define their own alerts and get notified via e-mail if the defined conditions are met. Typical alerts include milestone due dates, exceeded budgets, overdue tasks, etc.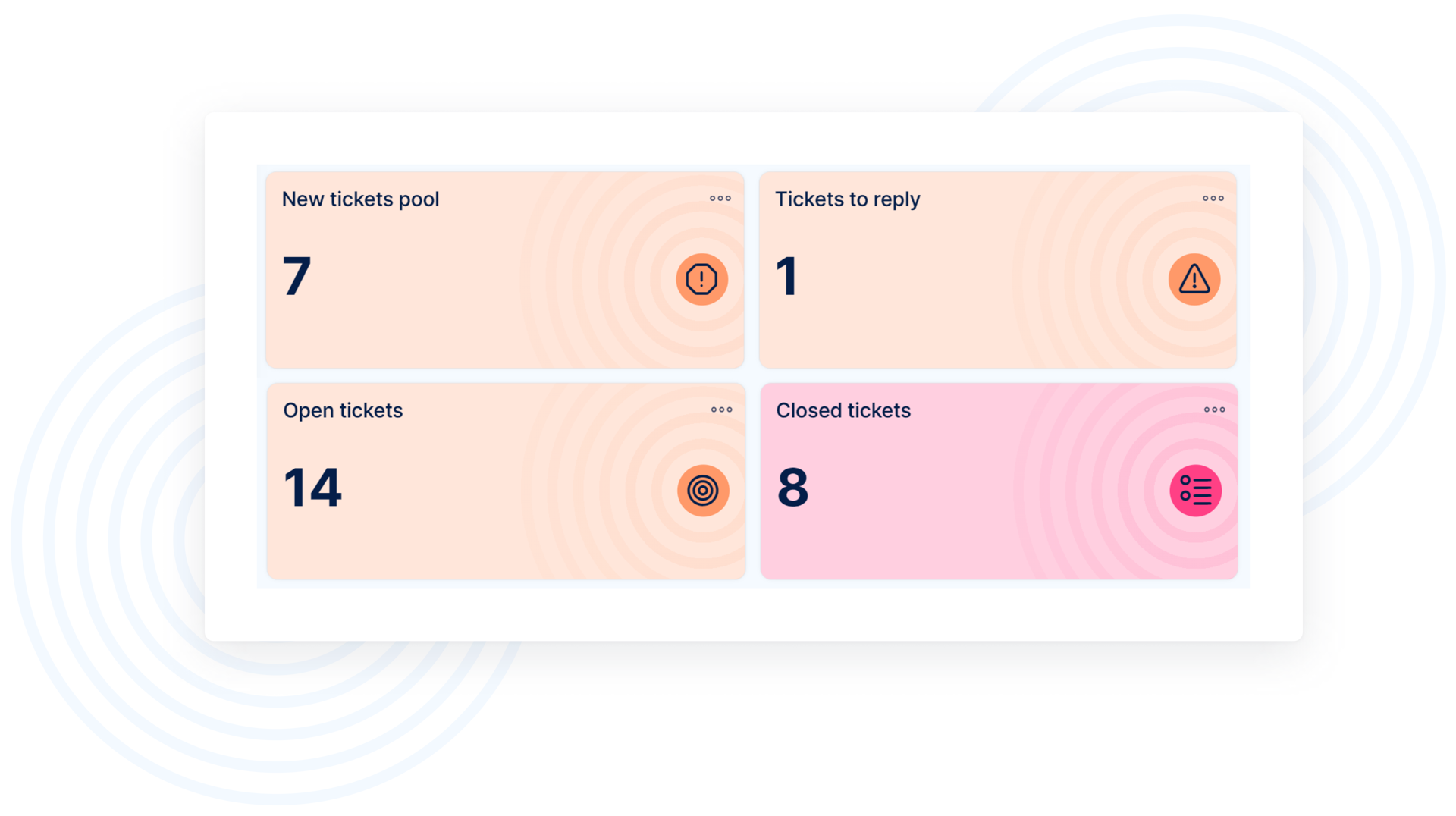 HelpDesk Director Dashboard
A predefined personal dashboard suitable for the HelpDesk Director role is designed to provide at-a-glance awareness of current performance relevant to customer support management.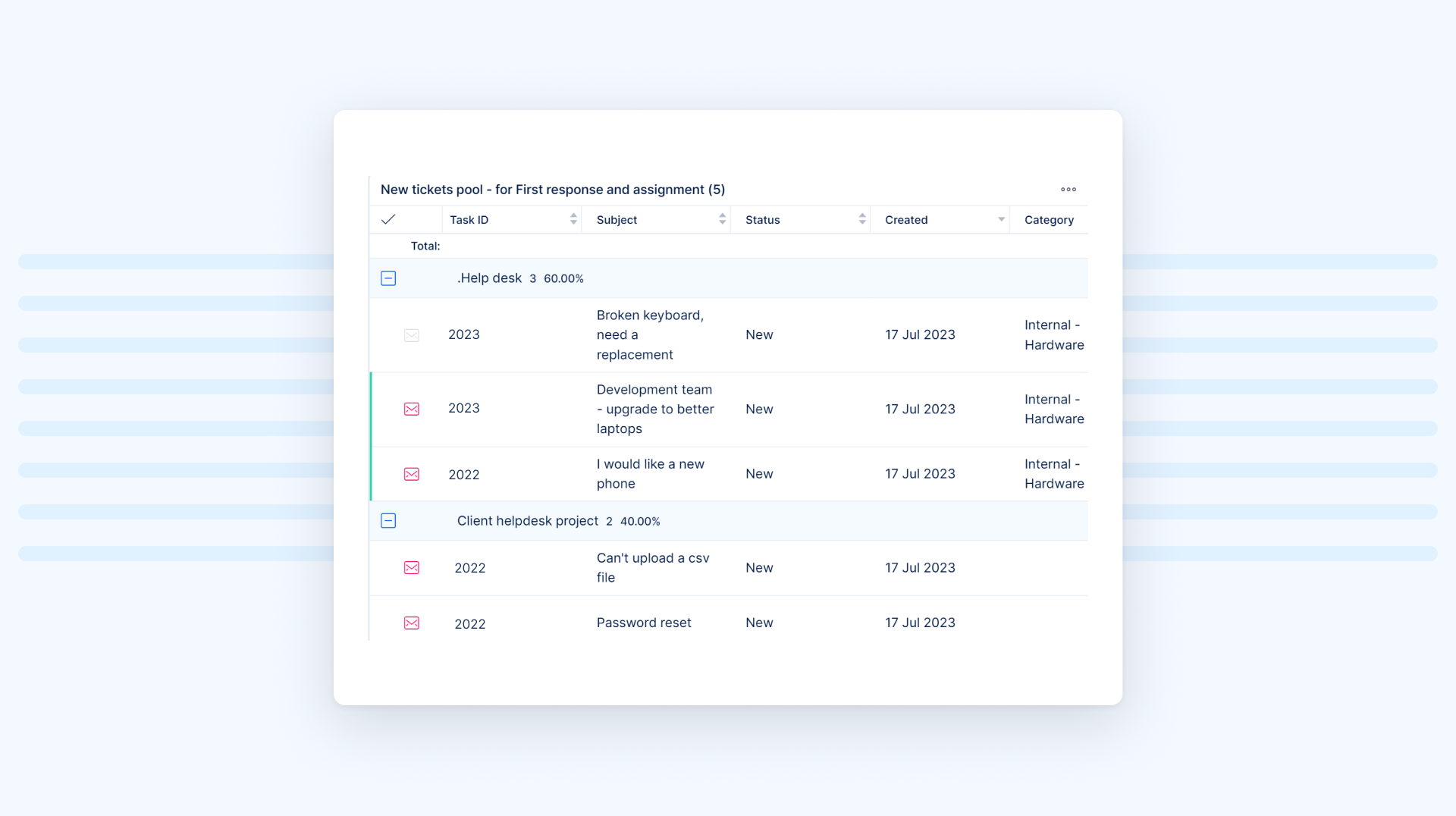 HelpDesk Operator Dashboard
Predefined personal dashboard suitable for HelpDesk Operator role is designed to provide at-a-glance awareness of current performance relevant to customer support operation.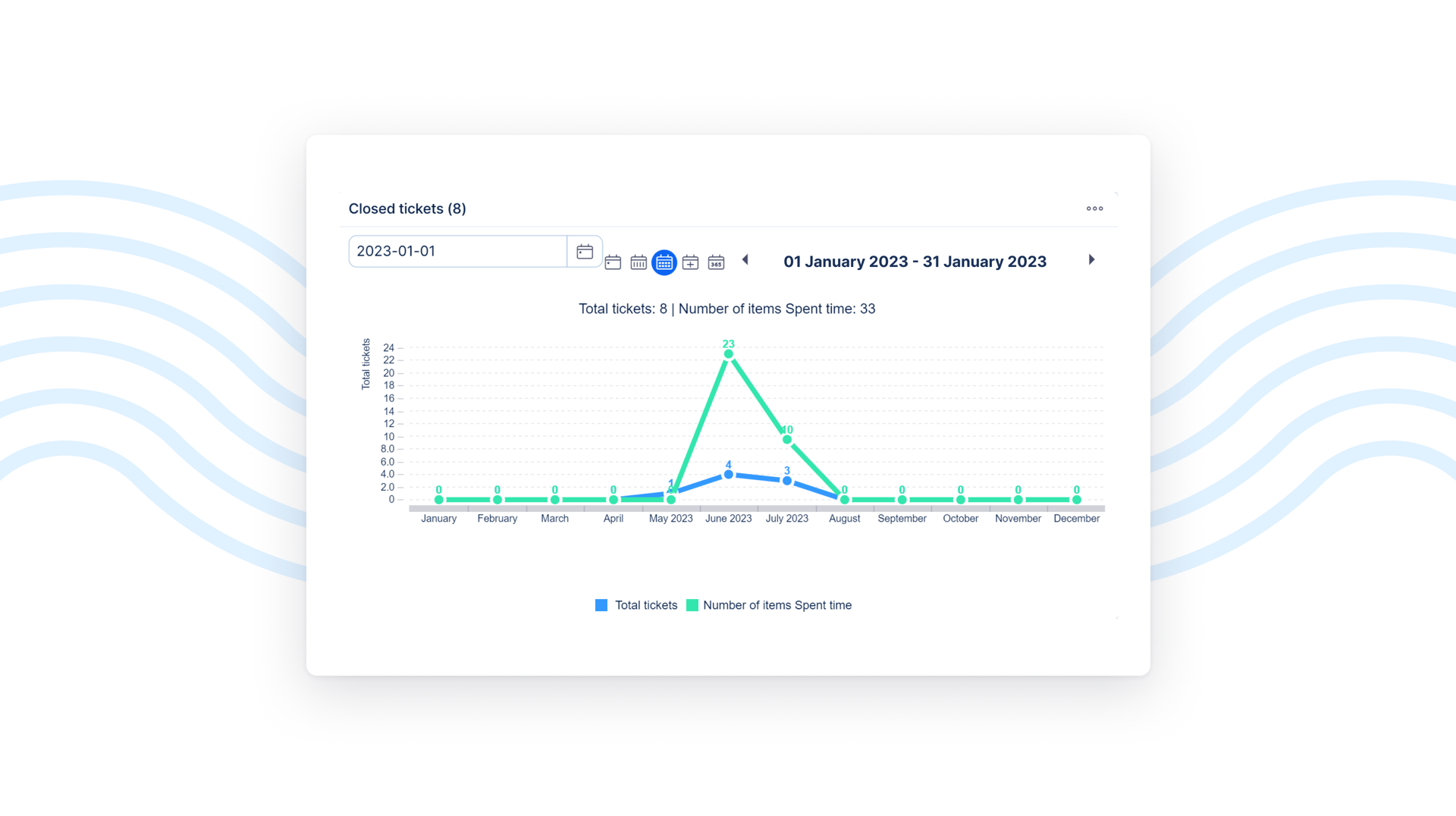 HelpDesk Dashboard
Management and assignment of tickets have never been easier! With the new HelpDesk dashboard, you can efficiently handle your ticket and available resources. There is no need to open every ticket and create an update for the assignment of responsibilities. You can just preview your tickets at the ticket pool provided by the HelpDesk dashboard to identify the resources needed for the given problem.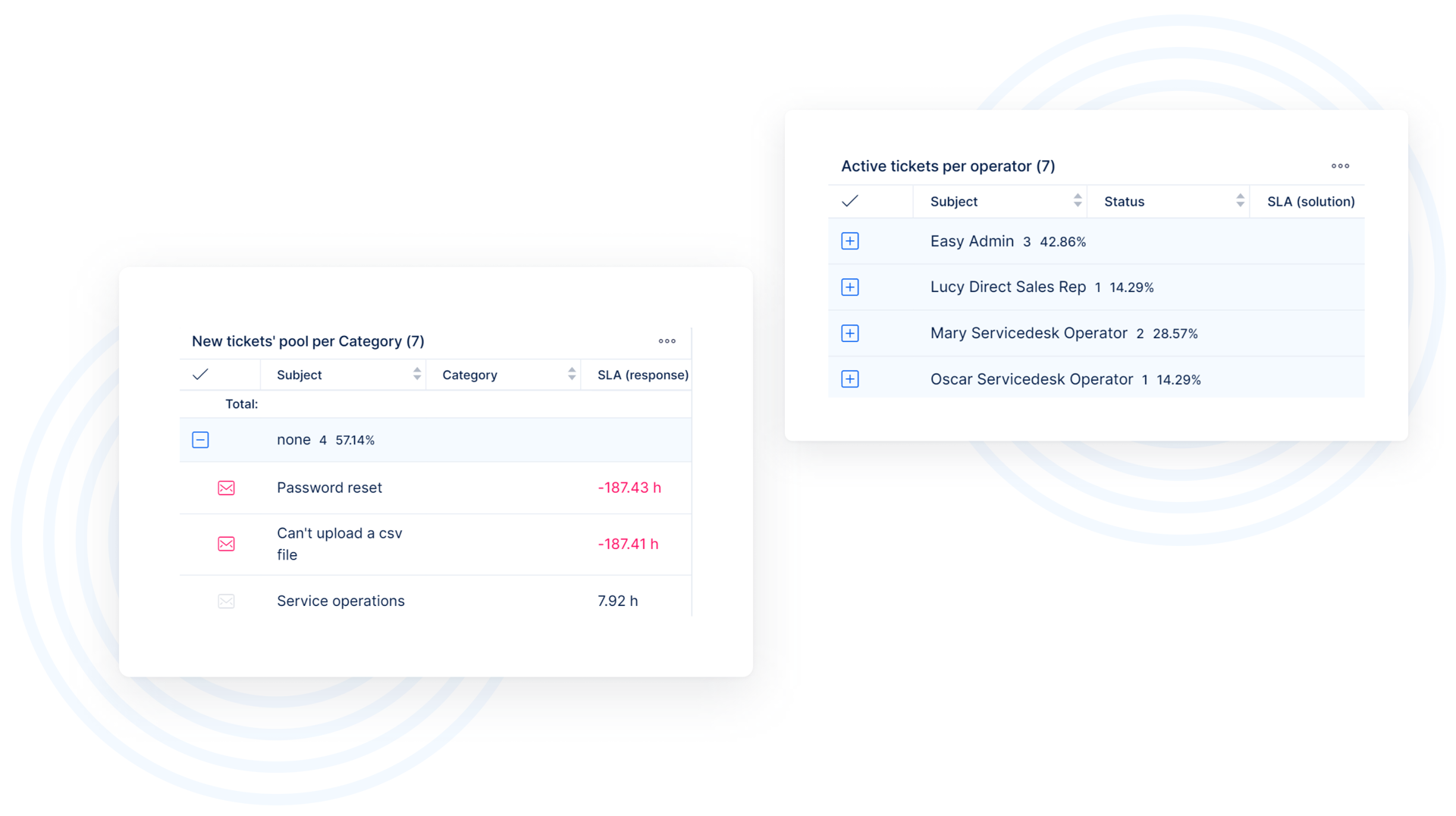 HelpDesk project overview
Would like to have a clear overview of your support clients? The HelpDesk project feature can help you with that! Project overview allows you to set and observe the number of contract hours according to SLA, the number of hours that have been already worked, and the remaining hours. In addition to that, it provides color coding for each project, which gives you a nice visual representation of the current statuses of projects. Furthermore, you can easily categorize your projects, for example on the basis of the importance of a particular customer or the level of services provided. Naturally, within each specific project, there is its own overview that goes into more detail – ticket reports, SLA events, timesheets, etc.