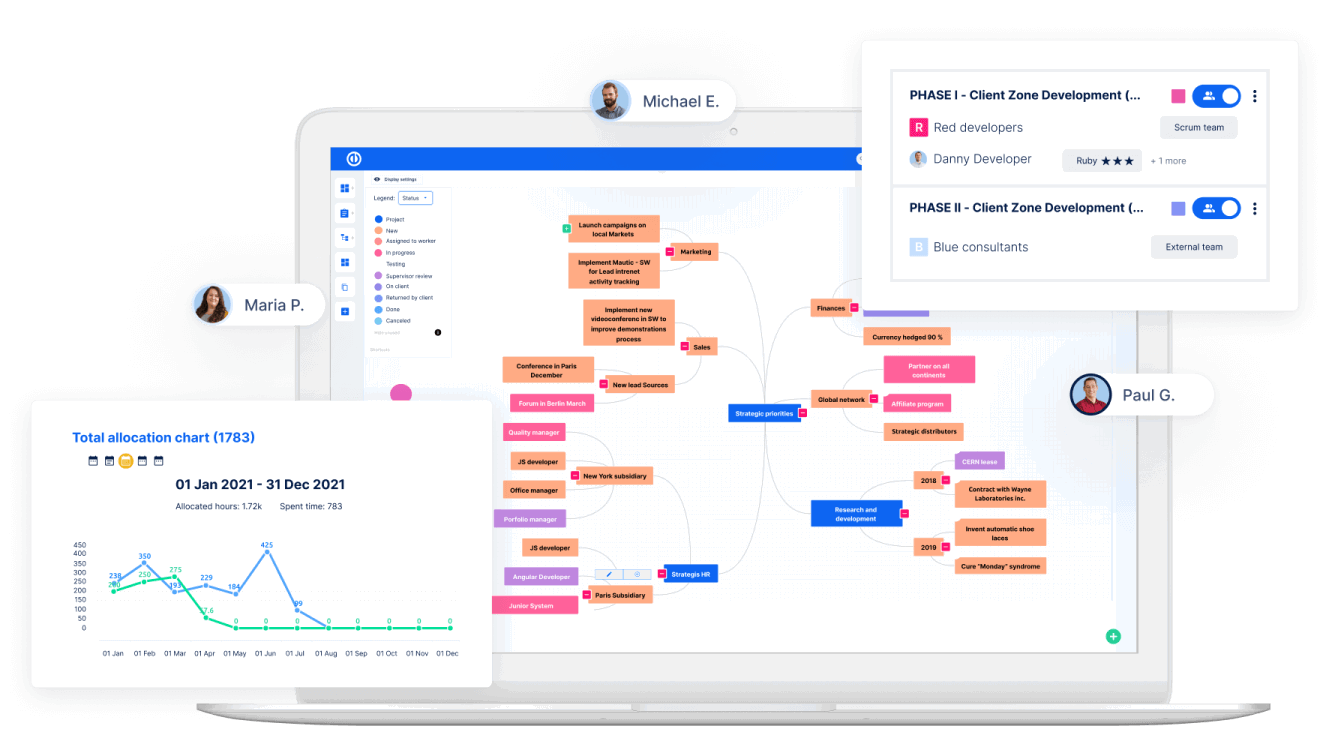 Level up your
Redmine game
All you need is the No.1 Redmine platform trusted by more than 3,500 businesses all over the world. Transform your Redmine to Easy Redmine 12.
Upgradable from any Redmine version
100% Open source
50,000+
Community downloads
3,500+
Organizations all over the world
85+
85 partners in 26 countries
Ready. Steady. Upgrade!
Easy Redmine is a complete and extensible Redmine upgrade which comes with the best plugins, features and a new mobile design. It provides more effective project management, clearer communication, a better user experience and saves you precious time. It is extensible with plugins for Resources, Agile, Finances, CRM, HelpDesk and DevOps.
On-premise solution
Upgrade Redmine on your server to increase user satisfaction and efficency in both traditional and agile management.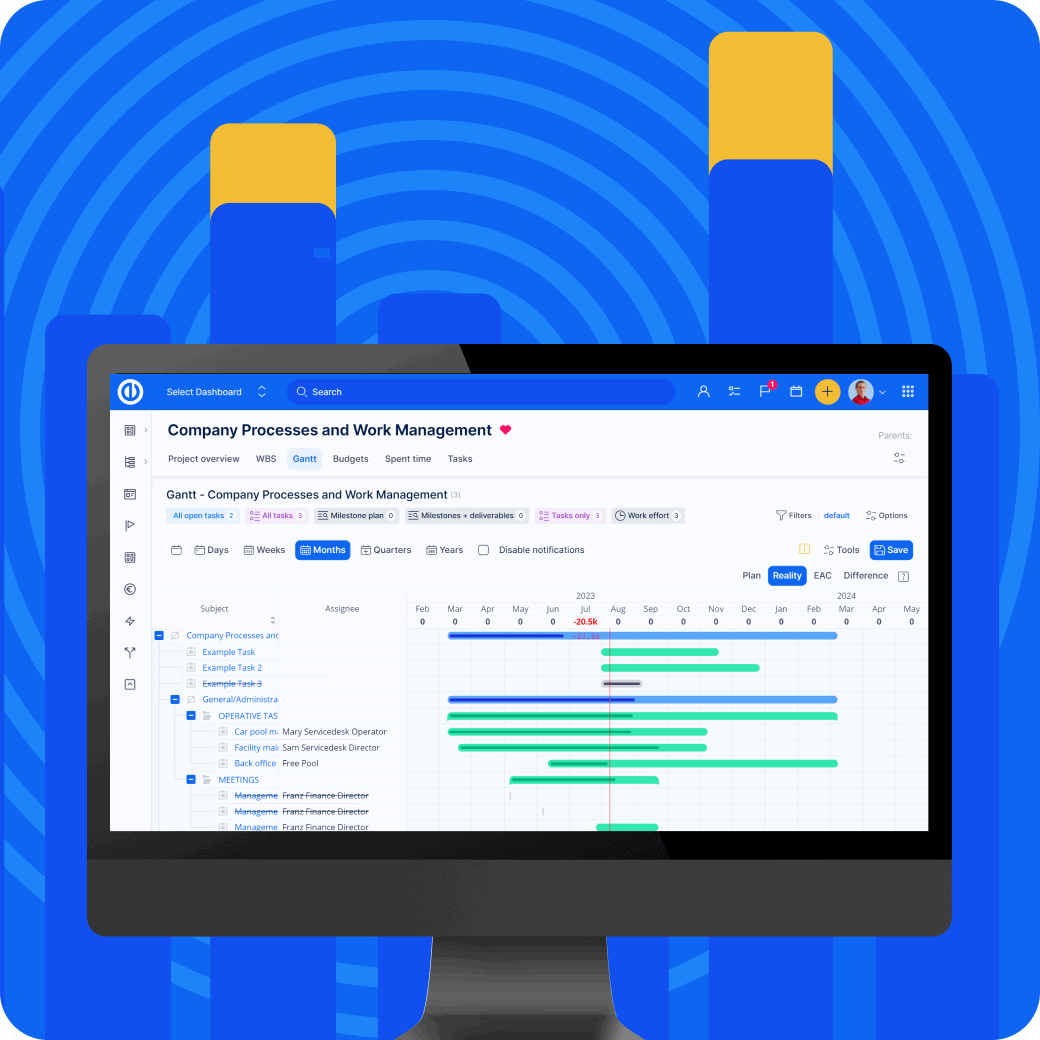 Cloud solution
Pick the best option for your upgrade and get the most advanced Redmine instantly in a global & secure cloud.
Trusted by the best
What users say about Easy Redmine on Capterra
Easy Redmine on Capterra overall 4.3/5 (65 reviews)

Level up your game with Easy Redmine solutions
We support the Redmine community with free resources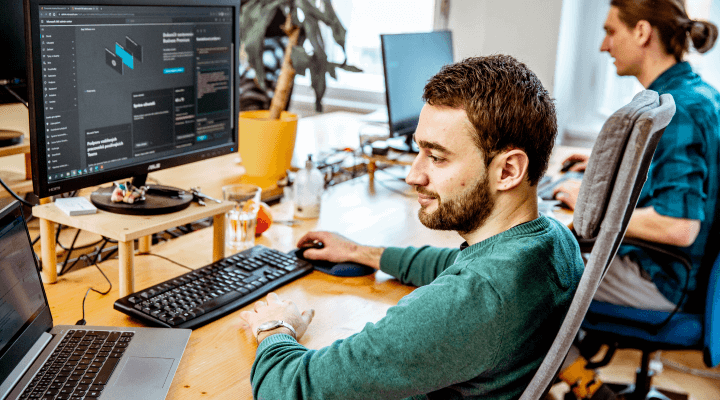 Born and raised in
open source
Easy Redmine has been developed in the Redmine community over a period of 14 years. This has been done with one particular goal in mind: to push Redmine to the next level. Our dedicated team of Easy Software engineers is constantly improving Easy Redmine to make it the top open source solution for project management.
Case studies of Easy Redmine implementations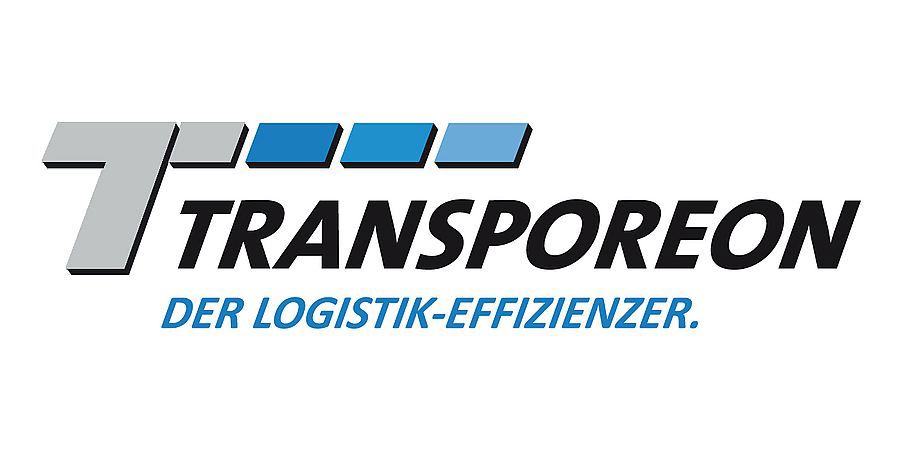 Transporeon – effective resource management in transportation logistics
The original solution:
few web-based apps + MS Project

TRANSPOREON Group provides 3 SaaS-based logistics platforms currently linking over 1 000 shippers, 45 000 carriers and 100 000 users in over 85 countries. Easy Redmine helps to build the efficient management of resources.
Read more

Easy Redmine - more than project management. A complex information system!
RTL RADIOCENTER BERLIN runs some of the well-known radio stations in Germany and are a successful media marketing organization. Easy Redmine allows managing all important processes and projects in one tool.
Read more
Redmine blog – articles, tips & news