Let Redmine Make You a Star of Your Service
If you are a service provider, customer experience has to be one of the biggest challenges for you. While customers don't think twice before switching from product A to product B, they don't do so in the case of services.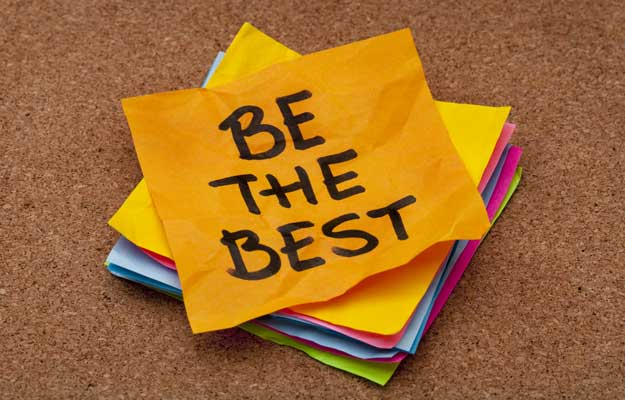 As soon as they experience an issue with your services, they get in touch with you to know the cause of the problem or to find an instant resolution. Any delay in response can infuriate them and put the reputation of your company on the line.
But how do you make sure you are always on top of your game and your customers always get the best from you? You use Easy Redmine.
How Easy Redmine helps you provide better services consistently
Effective client management
The first thing you have to do to ensure client satisfaction is to make communication easy and effective. Easy Redmine has a dedicated CRM module that is an invaluable asset for companies that provide services and get frequent calls from their clients.
It arranges contacts in logical orders, supports excellent lead management and even offers an invoicing solution. The software has dedicated dashboards for marketers, sales managers, sales consultants, etc. so they can all manage their customers in the most efficient way possible.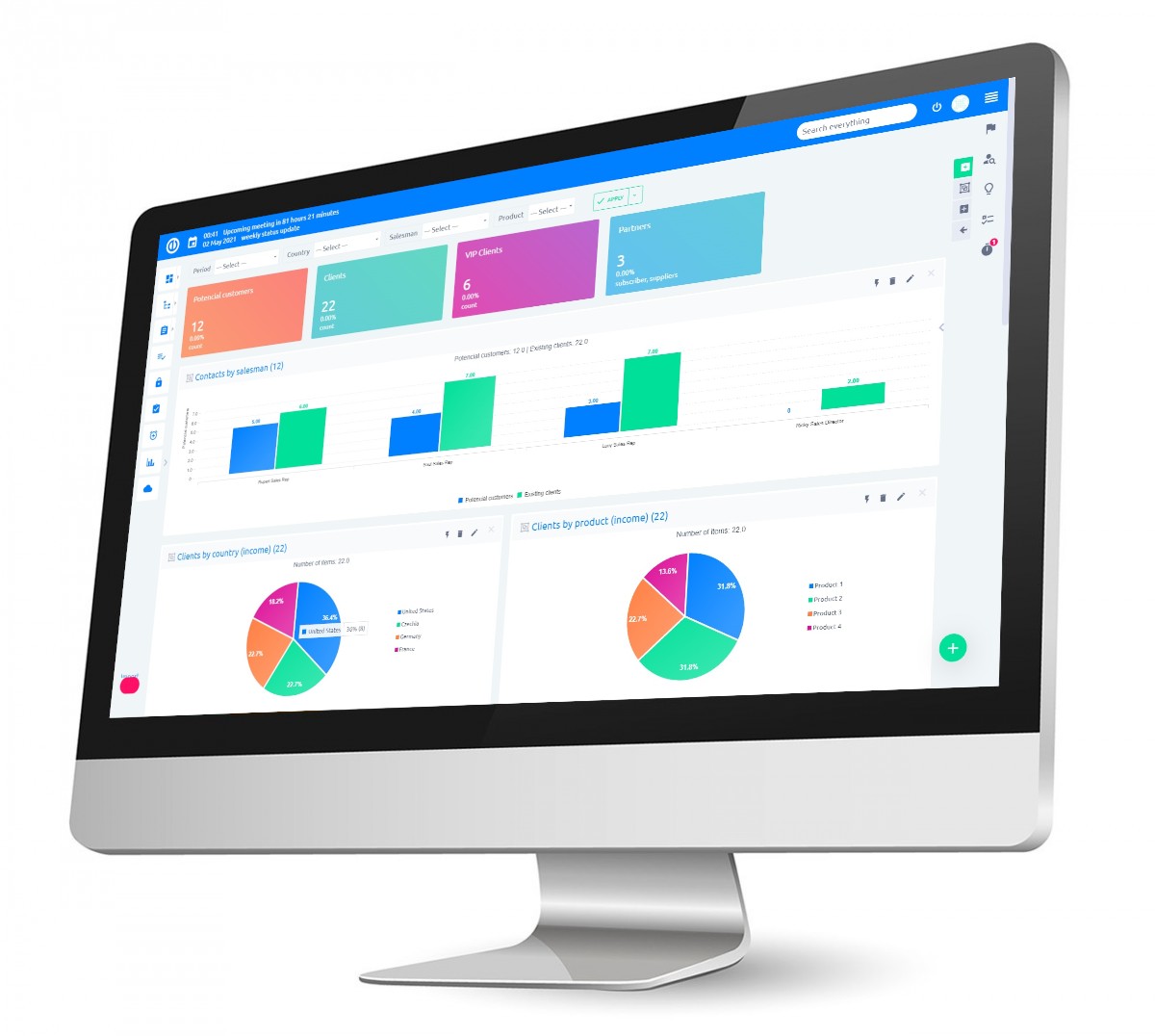 Easy Redmine 2018 - CRM
Quick issue resolution
Quick resolution of issues is integral to a successful service-based business. Easy Redmine offers a robust HelpDesk solution to organizations for them to manage their issues quickly and efficiently.
The helpdesk manager gets the power in his/her hands with a dashboard that gives full control of task assignments, ticket resolutions, and resource management.
There is even a report section that helps managers know how effectively issues are being resolved. Companies can pinpoint the weak points in their services and improve by taking the needed steps in light of their performance reports.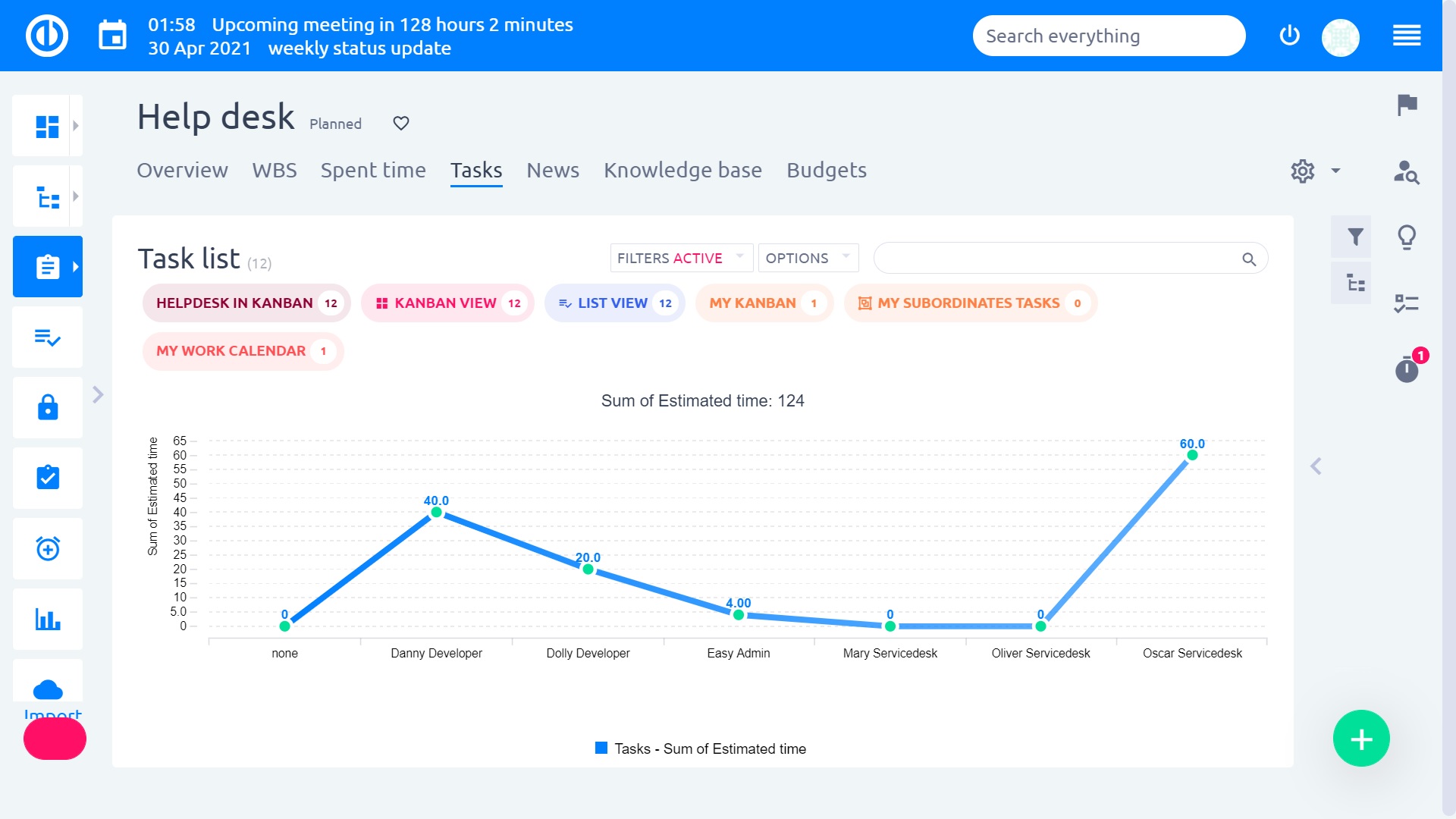 Easy Redmine 2018 - HelpDesk
Proper resource management
How quickly or slowly you complete your projects depends on the efficient assignment of resources to them. Under-resourced and over-resourced projects are both an issue for any organization. The imbalance in resource management is a clear indicator of under-performance.
You have access to a Resource Dashboard on Easy Redmine that gives you a 360-degree view of everyone who has been assigned a task. While you want to be sure that you don't assign less work to a worker than their capacity, you also have to avoid overburdening them to prevent quality compromises.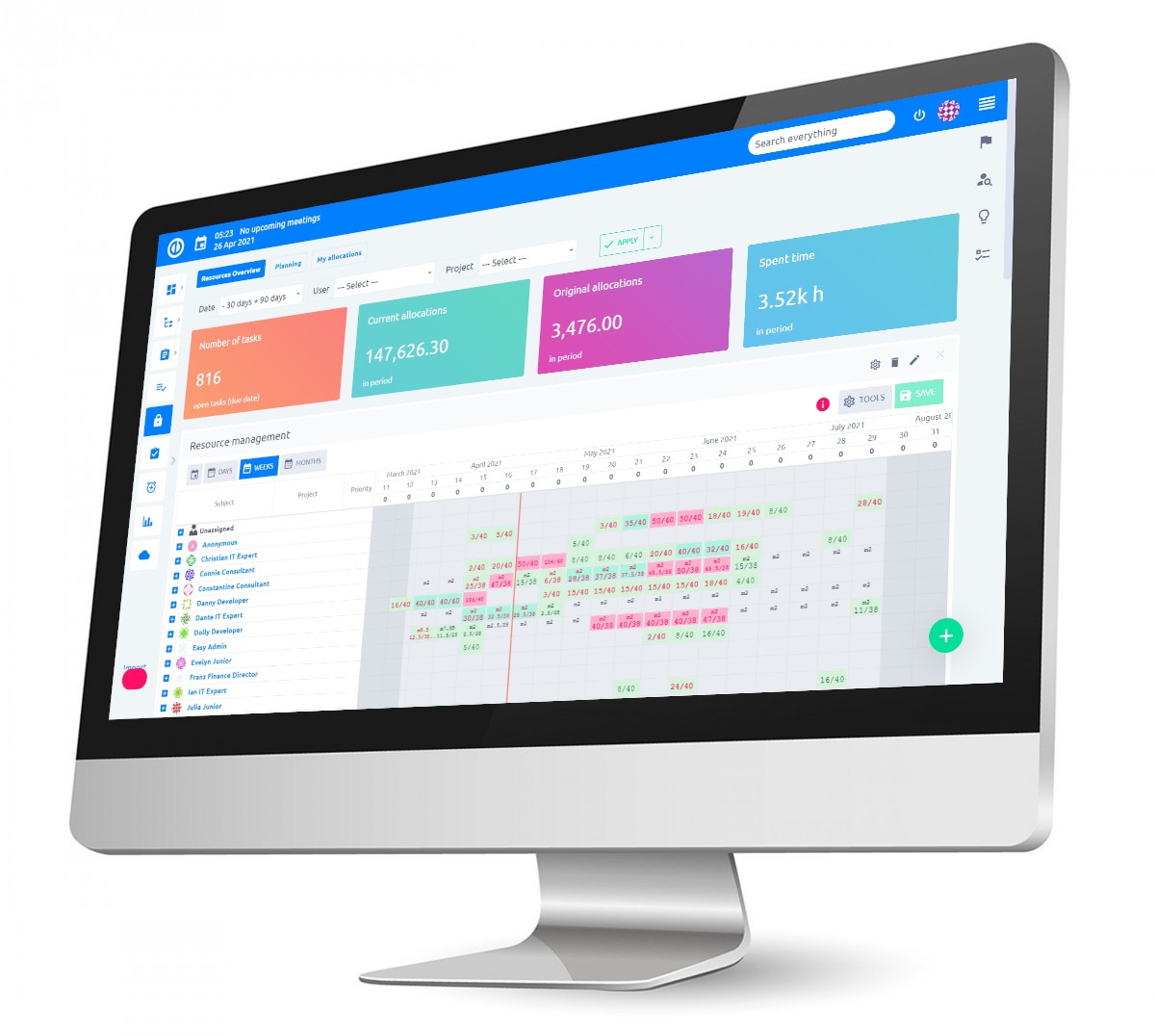 Easy Redmine 2018 - Resource dashboard
Simplified project management
If your business is growing and you are seeing an increase in client inflow, you will have to manage a lot of projects simultaneously without compromising on quality and results. Easy Redmine brings WBS and Gantt charts at your fingertips so you can simplify your projects no matter how small or big they are.
No project is too big when you break it down into small components, assign right roles to the right people, achieve balanced resource management, and monitor the progress of every task visually.
Easy Redmine 2018 - Easy Gantt
Final thoughts
Easy Redmine is one of the most feature-rich project management platforms available today. It is one of the solutions where you discover something new and useful every day.
An organization-wide solution facilitates communication, streamlines workflows, and takes resource and project management to a whole new level. Successful implementation of such a complete solution can definitely be a game-changer for businesses.