Easy Redmine features
Easy Redmine is a complete and extensible Redmine upgrade. A combination of mobile design with useful plugins & features will make your project management more enjoyable, improve communication, user experience and save your time. Here is the list of key features & improvements.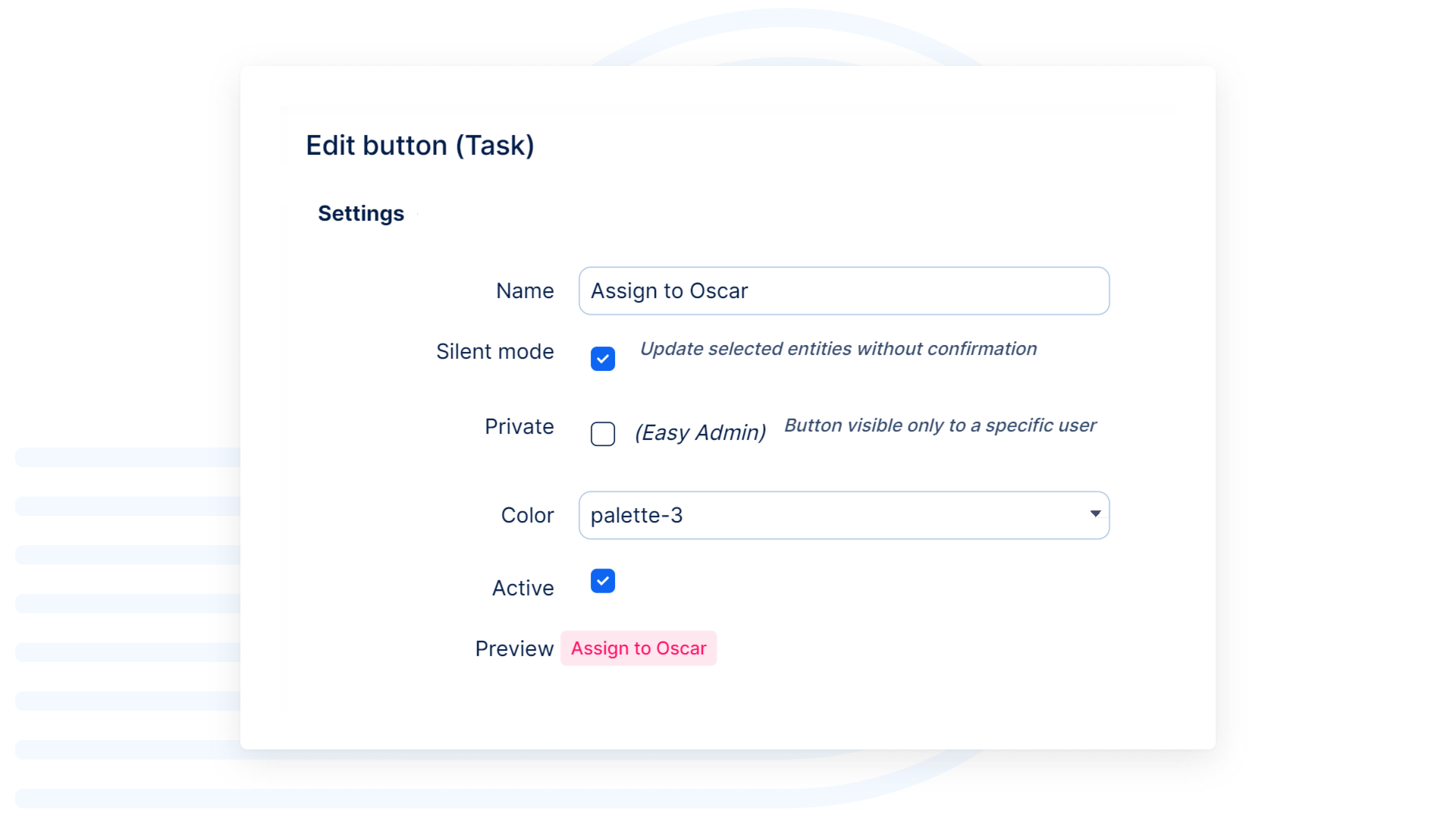 Action buttons
Speed up repetitive activities such as task update or Help desk ticket assignment to a selected worker using action buttons. Just open a selected task (or ticket) and press the pre-set action button, which can carry out any kind of task update, including change of assignee, tracker, or priority.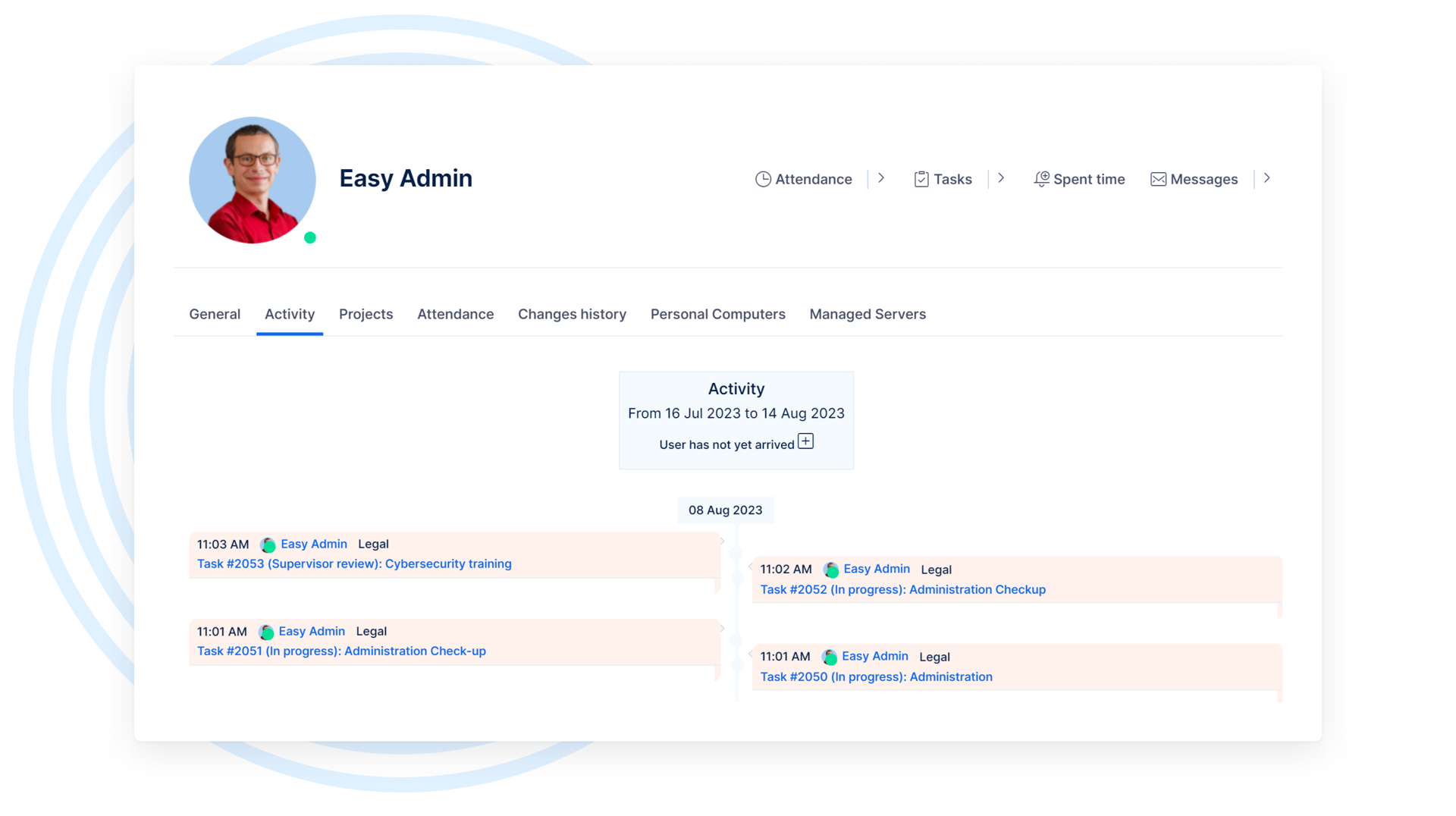 Activity reports
An activity overview (changes made on tasks) of a specific person can be found on the particular user's profile. Moreover, global activity feed is a feature accessible from the sidebar that keeps you informed about today's activities on the selected projects.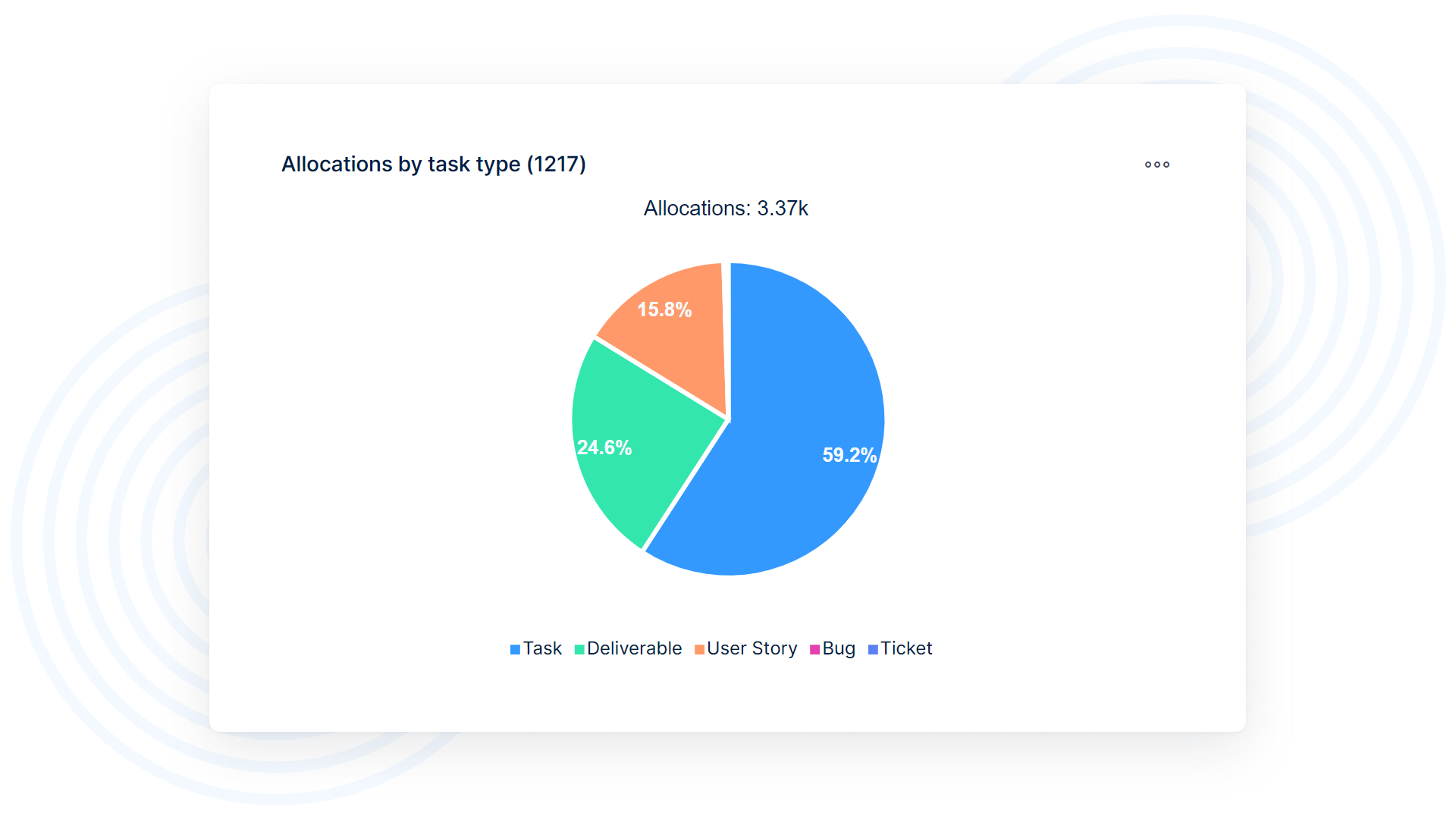 Dashboards
Every user, project or working team should have their own dashboard, which organizes their daily work. Dashboards are fully customizable, allowing you to add/remove modules from the list and save dashboards as templates. Plus, dashboard templates for the most common roles are already prepared for you.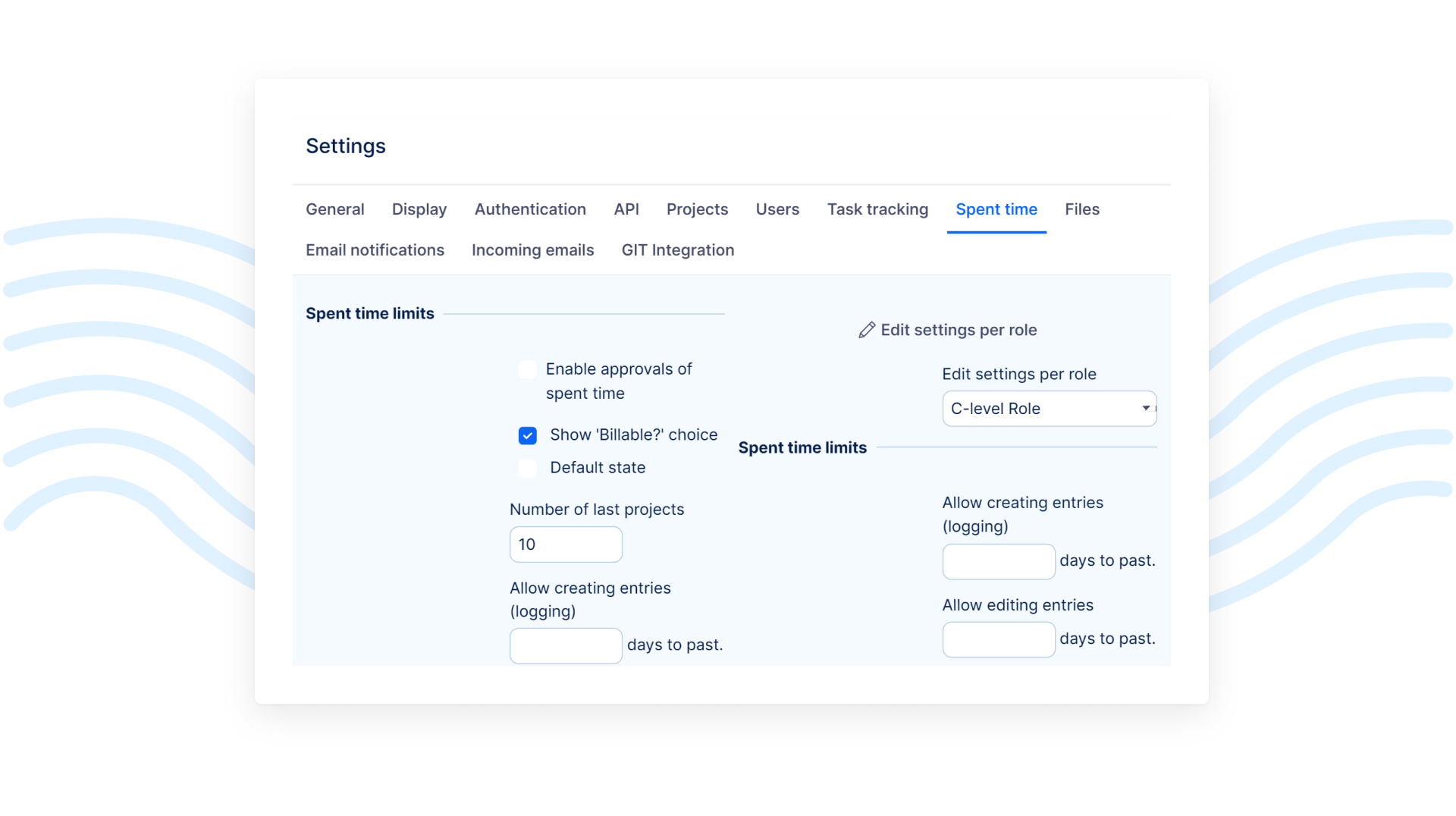 Extended settings
Easy Redmine is a complex project management system, which can be configured in many aspects. This includes settings for users, filters, roles and permissions, user types, calendars, categories, scheduled tasks, custom fields, groups, contacts, templates, workflow, and more.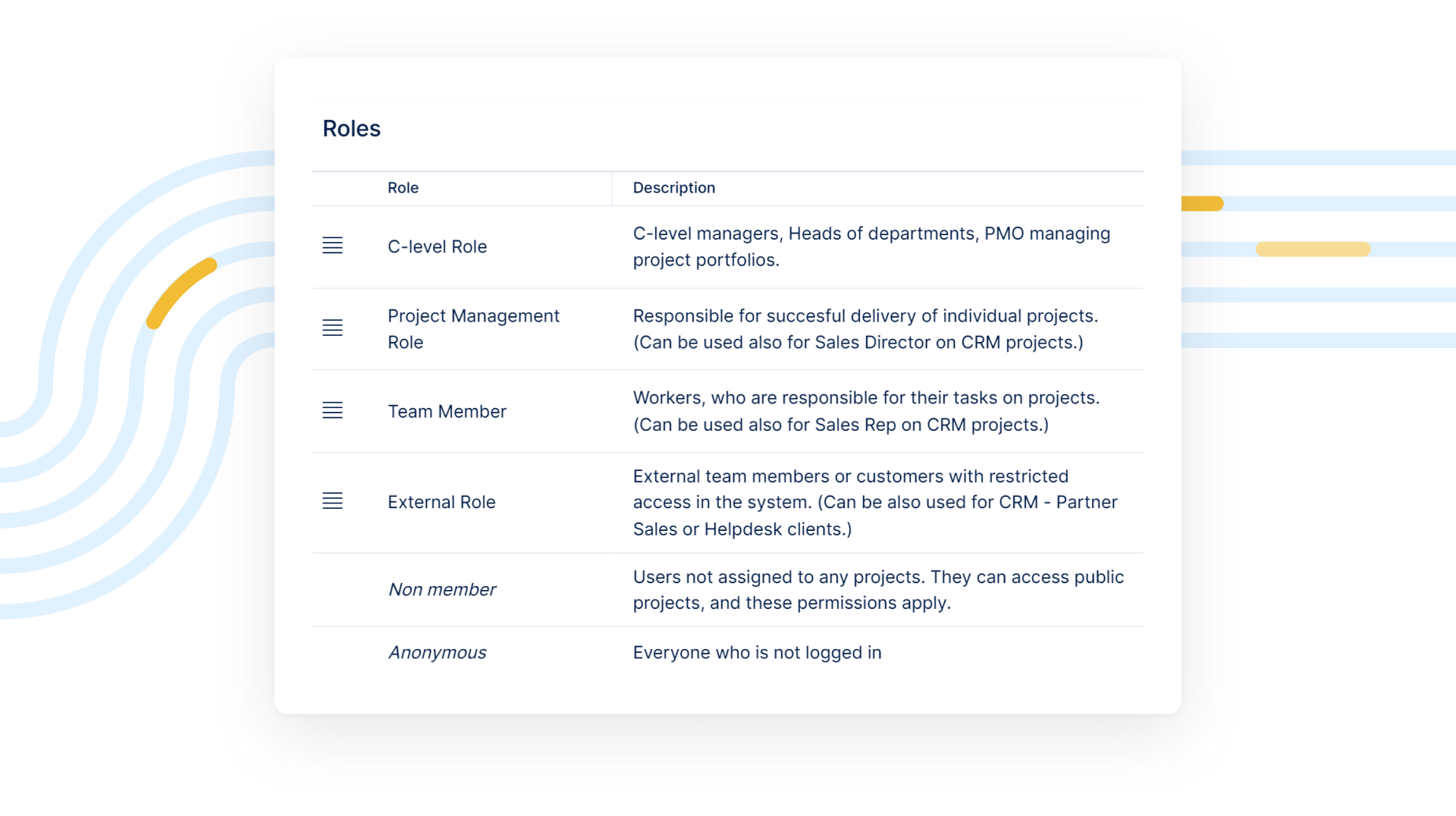 Global roles by user types
Each user type might have a predefined default role, thus eliminating the need to assign a role to newly created users of specific user types. For the sake of simplicity, default user roles are reduced to a few most common roles in an organization. When you invite a new user to the system, you may assign him a specific role before you send the invitation. For each user type, a customized personal dashboard is available for immediate use.
Graphs & charts
Any list of entries (projects, tasks, time entries, etc.) can be visualized in a graph or a chart, which are completely customizable. In just a couple of clicks using pie, bar or line chart you can prepare a report on the performance of your project and demonstrate what needs to be improved.
Checklists
A checklist is a type of job-aid used to reduce failure by compensating for potential limits of human memory and attention. It helps to ensure consistency and completeness in carrying out a task.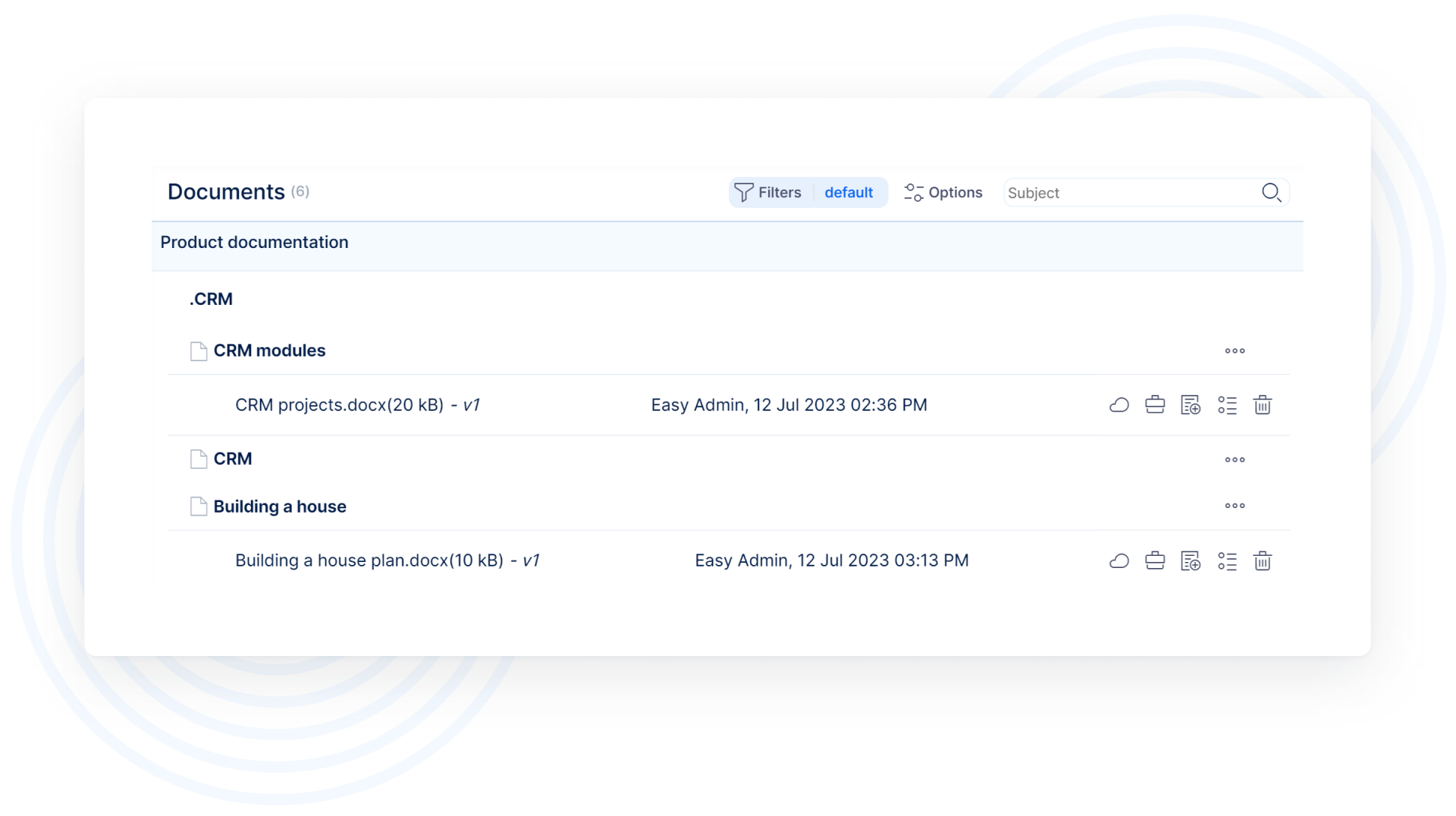 Improved documents
Documents can be attached to projects and tasks. Project documents can be categorized by role-based access rights. Task documents within the project are listed clearly in the "task attachments" category. Documents are shareable, versioned, searchable and editable online.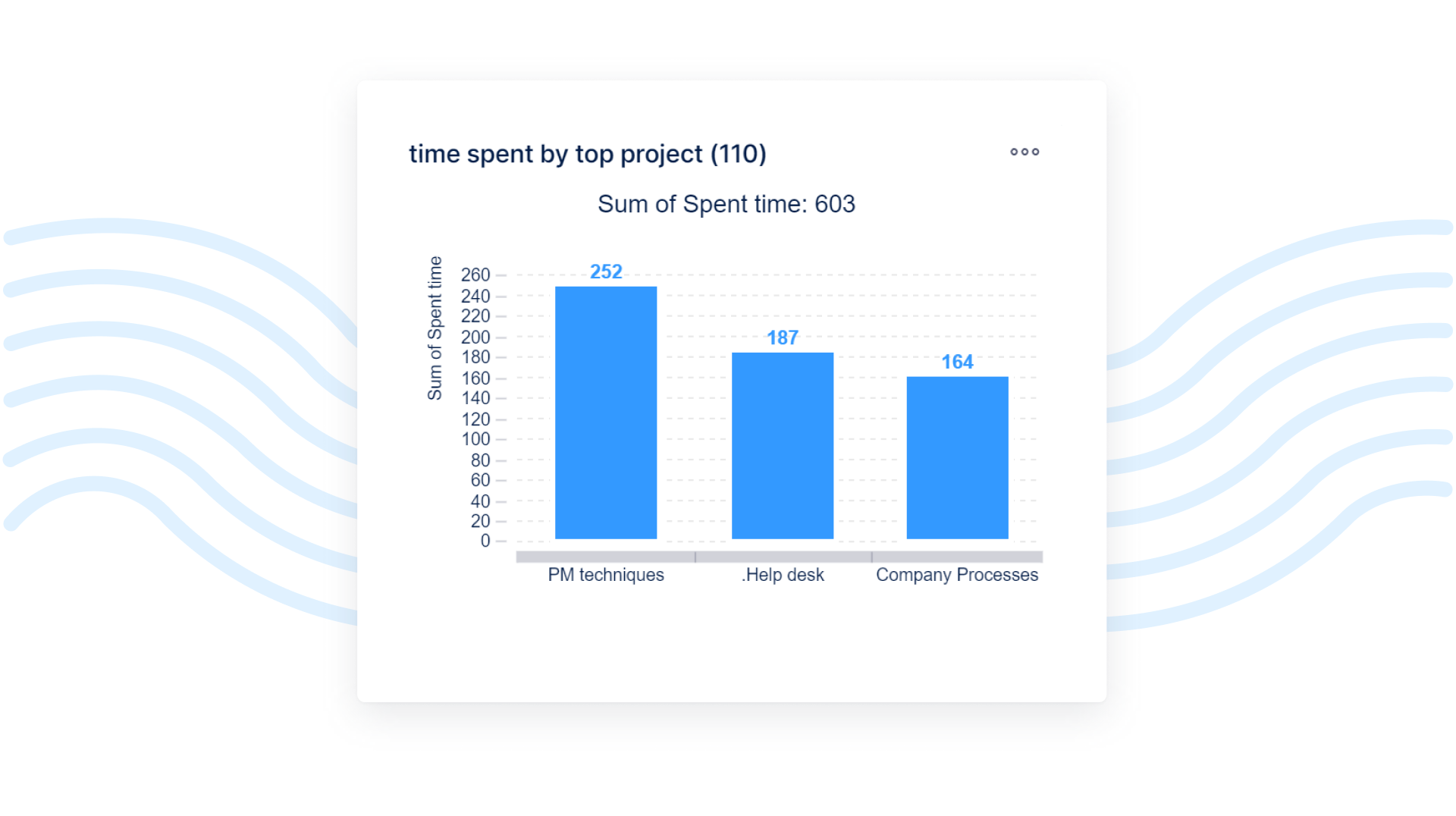 Improved time tracking
Users have several ways how to log & track spent time either manually, from their personal dashboard, while updating tasks or automatically using a stopwatch. Information about time tracking on the projects is a key to the assessment of project performance & profitability.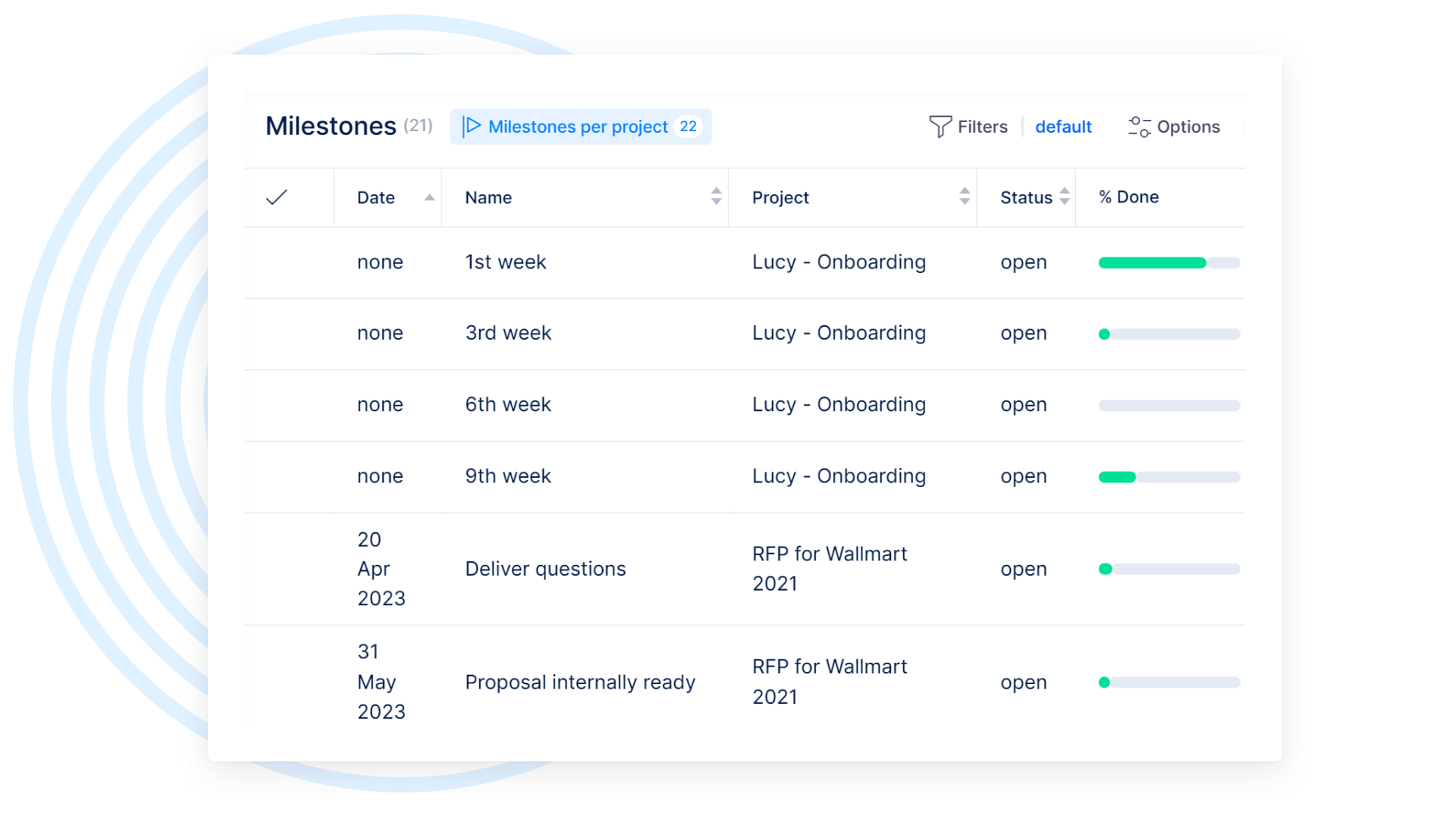 Milestone Dashboard
Track open/closed milestones by projects just like estimated and spent time for individual milestones. This dashboard helps project and portfolio managers see if progress on projects is compliant with an original project plan/schedule.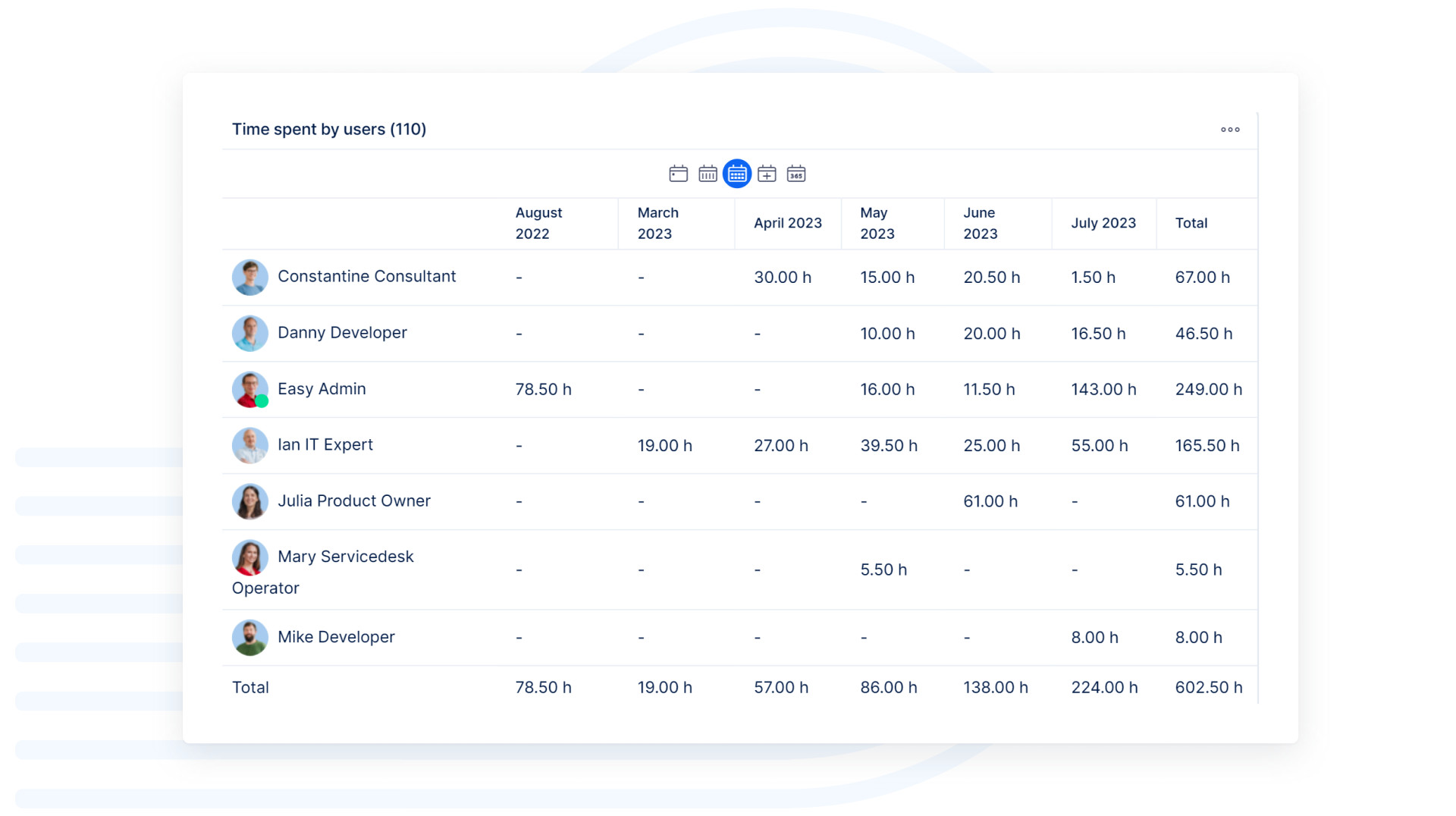 People Dashboard
People Dashboard allows you to see information about your users at a glance. Use the dashboard to view users tasks and their statuses, project membership status of users, assigned work completion, finished tasks, spent time, personal costs, and much more!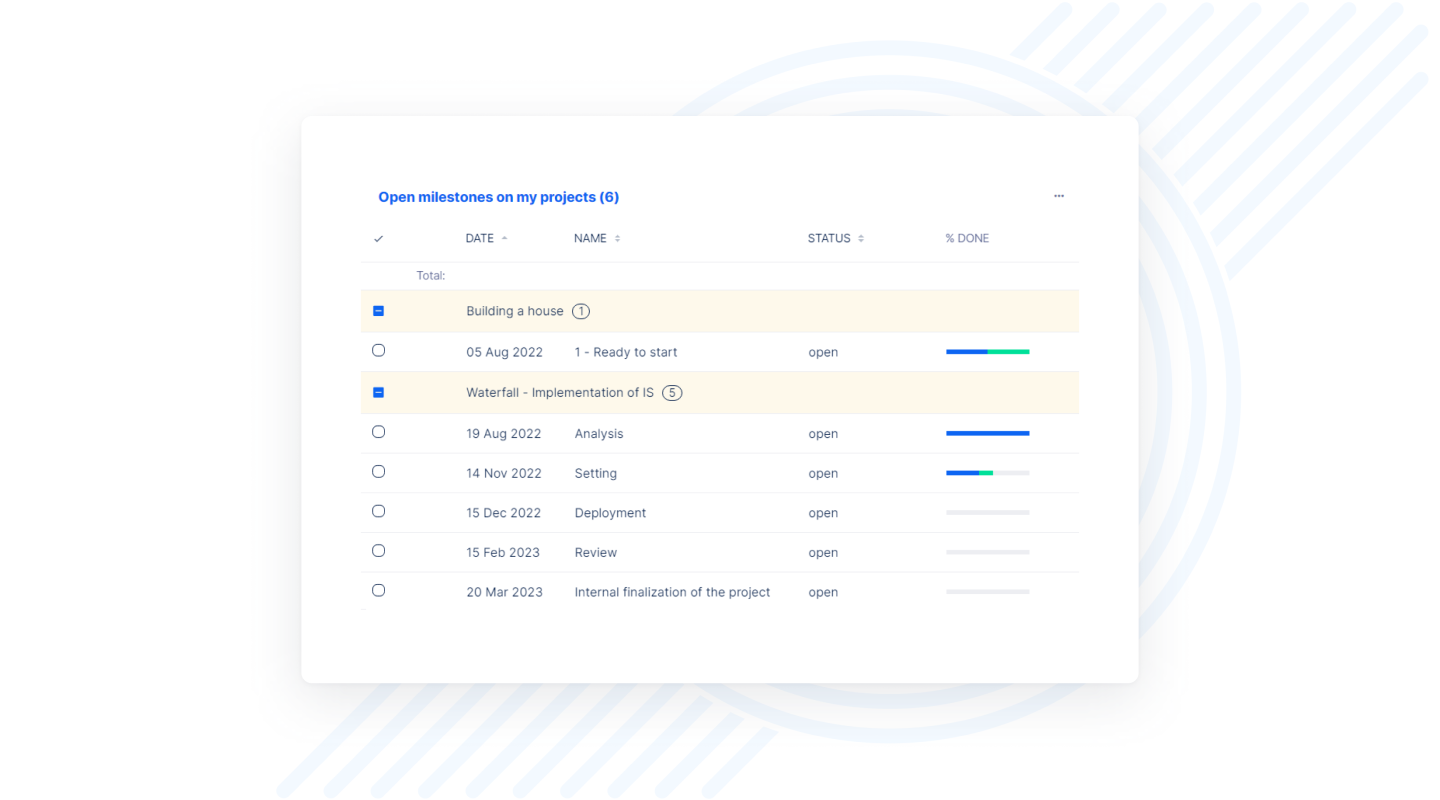 Portfolio Manager Dashboard
You can keep all your projects organized and accessible through Portfolio Tree with Portfolio Manager's dashboard. Activity feed and critical issues list will help you to address urgent issues, and, using additional tabs, you can manage workers' workload, current sprints, and budgets. Use Graphs & Charts to visualize any listing for overall performance.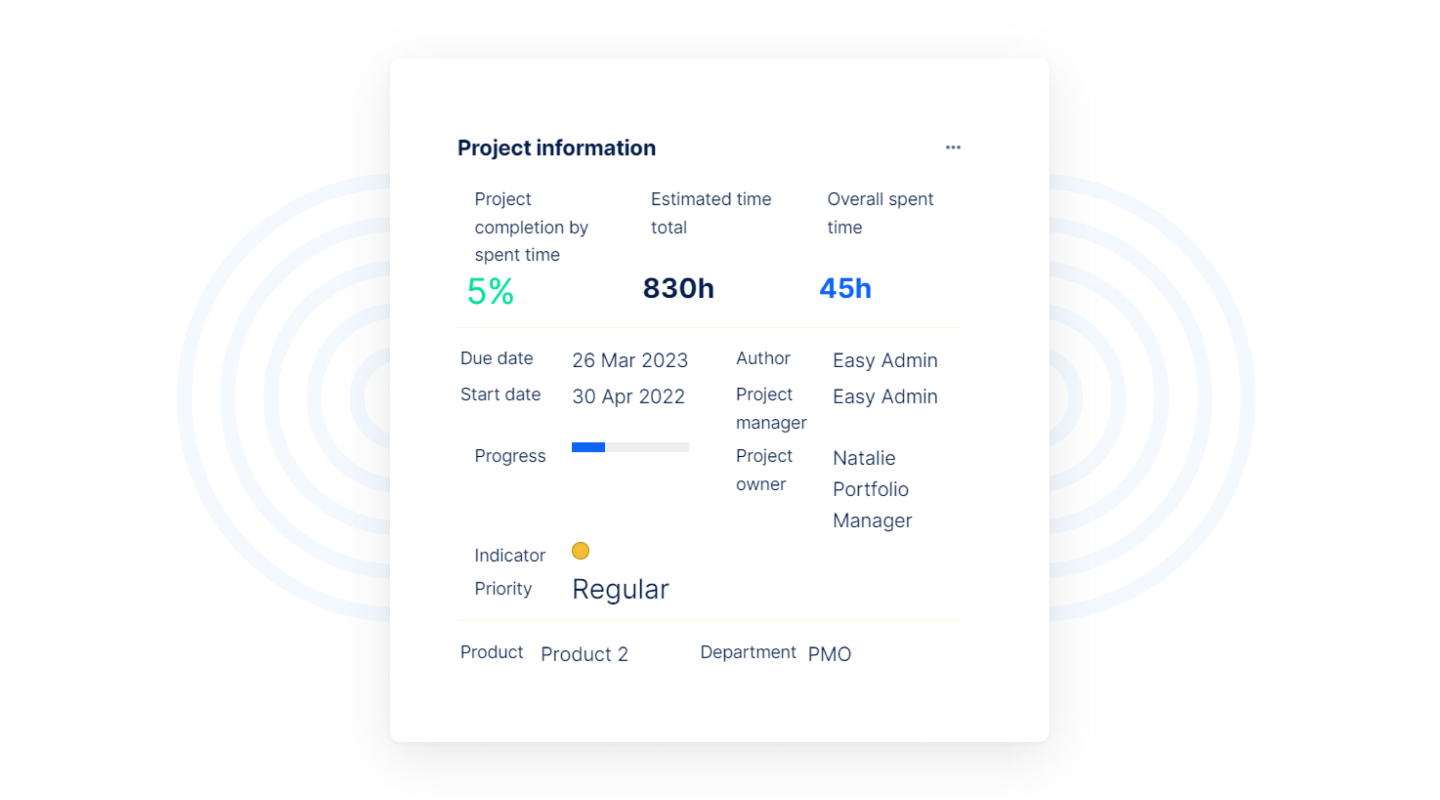 Project Dashboard
In order to keep your business on the right track, project managers and teams need any help they can get. One of the proven ways of tracking and measuring ongoing progress is by using a project dashboard, which makes it simple to visualize real-time data and customize the page to the needs of the team and projects.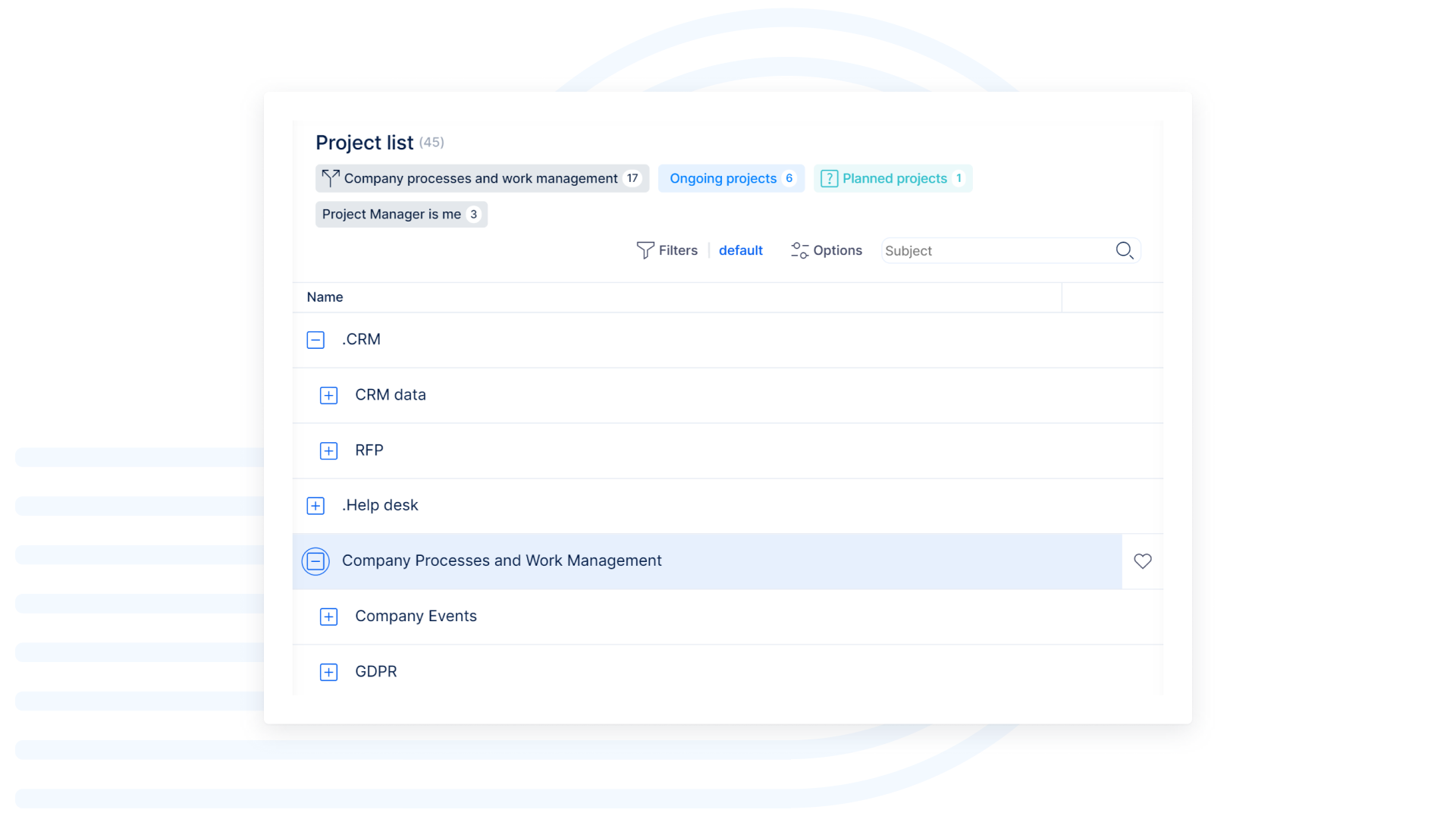 Project Manager Dashboard
A predefined personal dashboard suitable for the Project manager role is designed to provide at-a-glance awareness of current performance relevant to project management.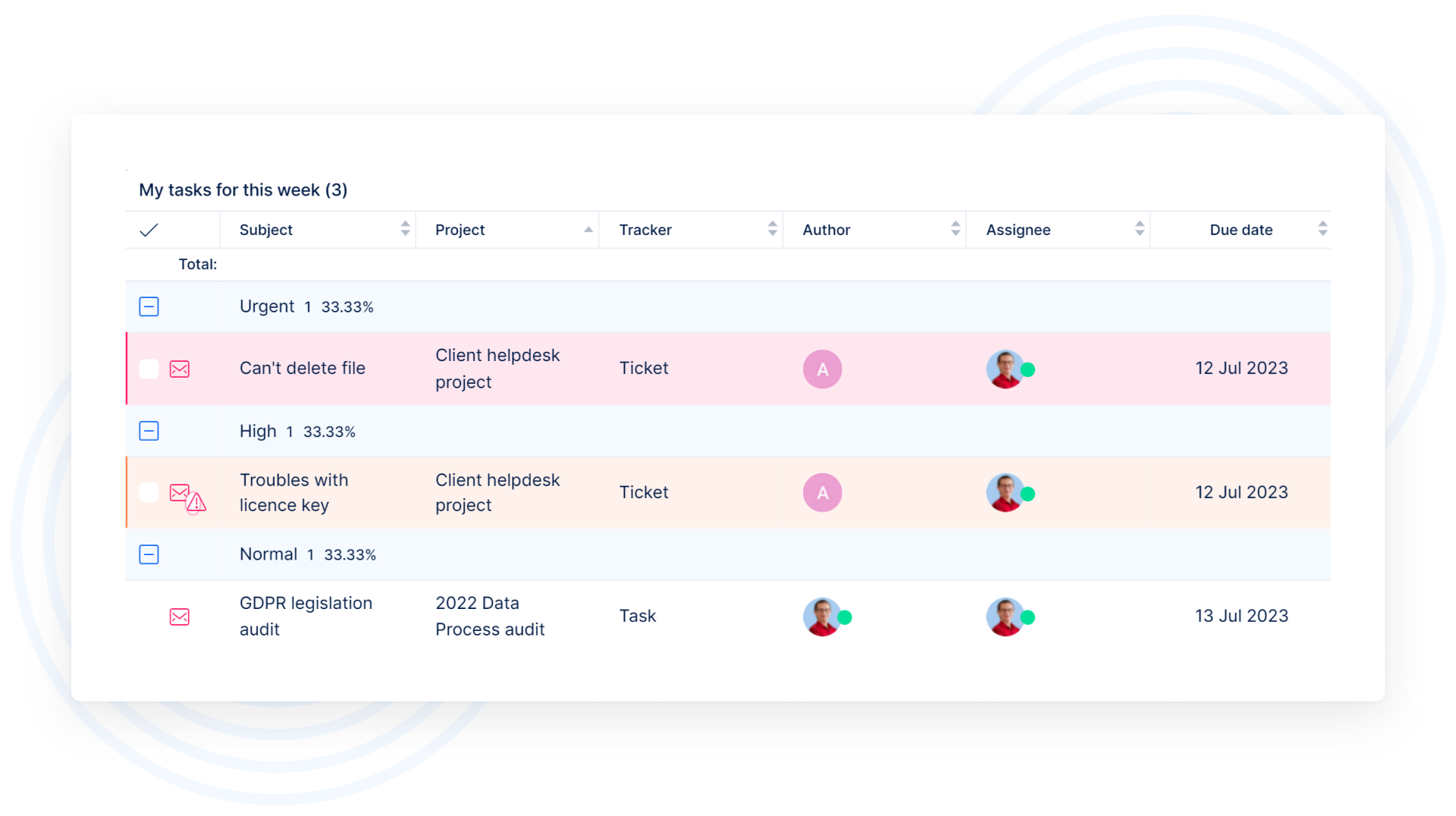 Project Team Member Dashboard
A predefined personal dashboard suitable for project team member role is designed to provide at-a-glance awareness of current performance relevant to project delivery.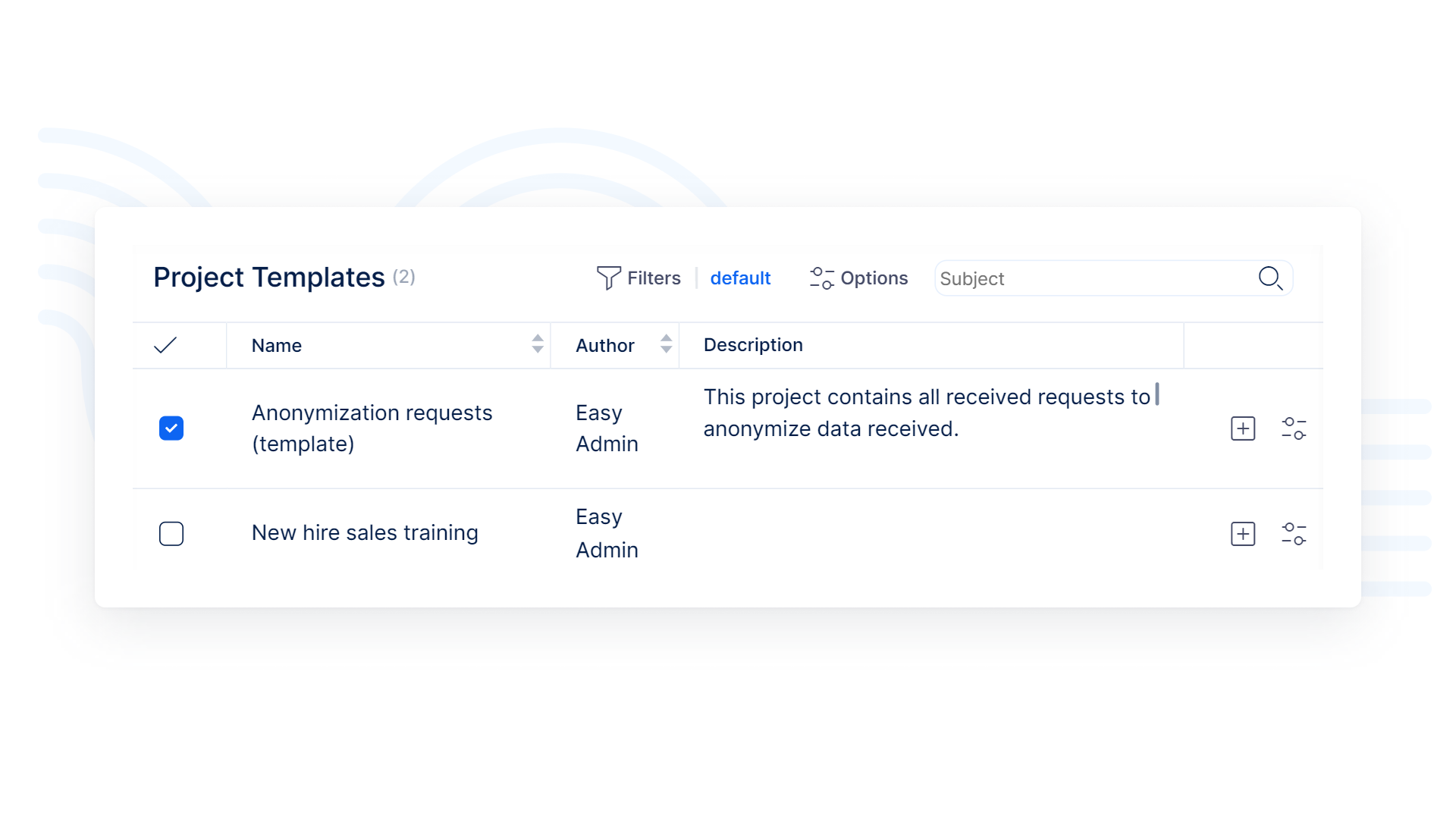 Project templates
The whole project (with tasks, milestones, team members, documents, etc.) can be saved as a template and used for initialization of new project in the future. Templates are great time savers and allow you to continuously develop to improve your project delivery.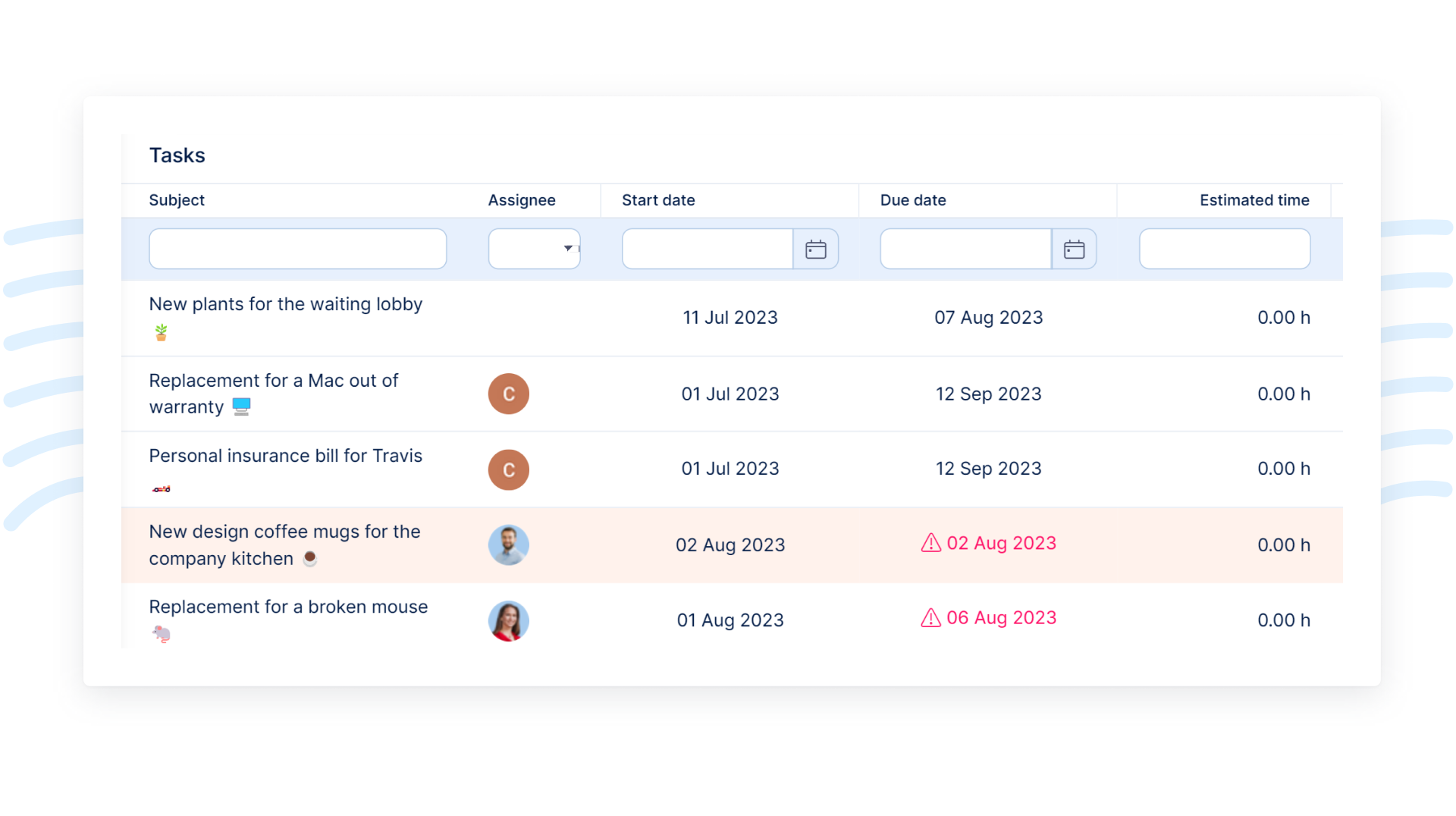 Quick Project Planner
It serves for the quick and easy planning of ad-hoc projects where project templates are not applicable. Quick planner allows you to define key tasks, which should be then managed in the Gantt chart.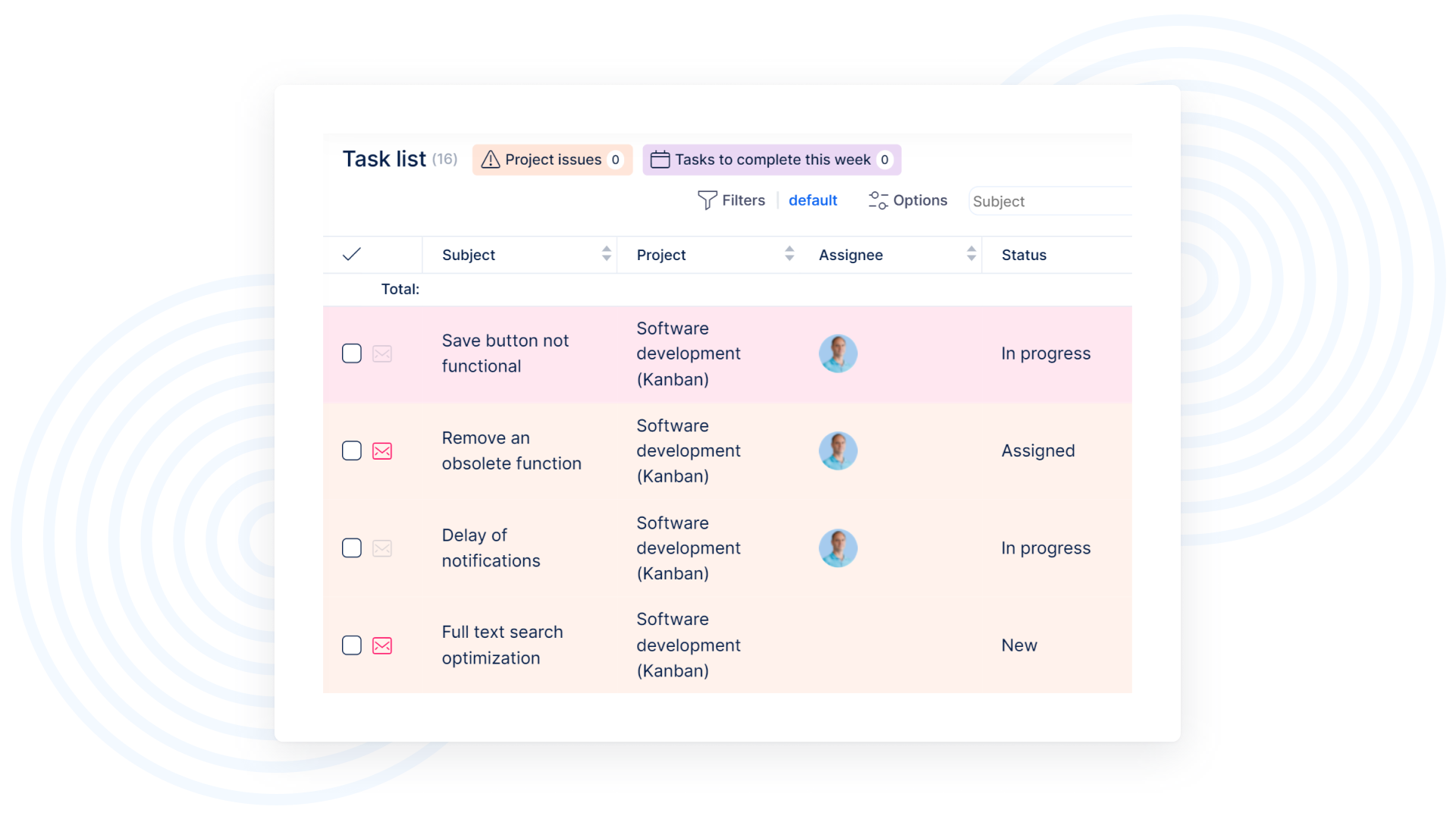 Task Dashboard
Task dashboard can show you the status, task name, task tracker, contact, date, and assignee for each task created. See which tasks have been done, are in progress or overdue - so you know what tasks require your attention in order to keep pace with your project plan/schedule.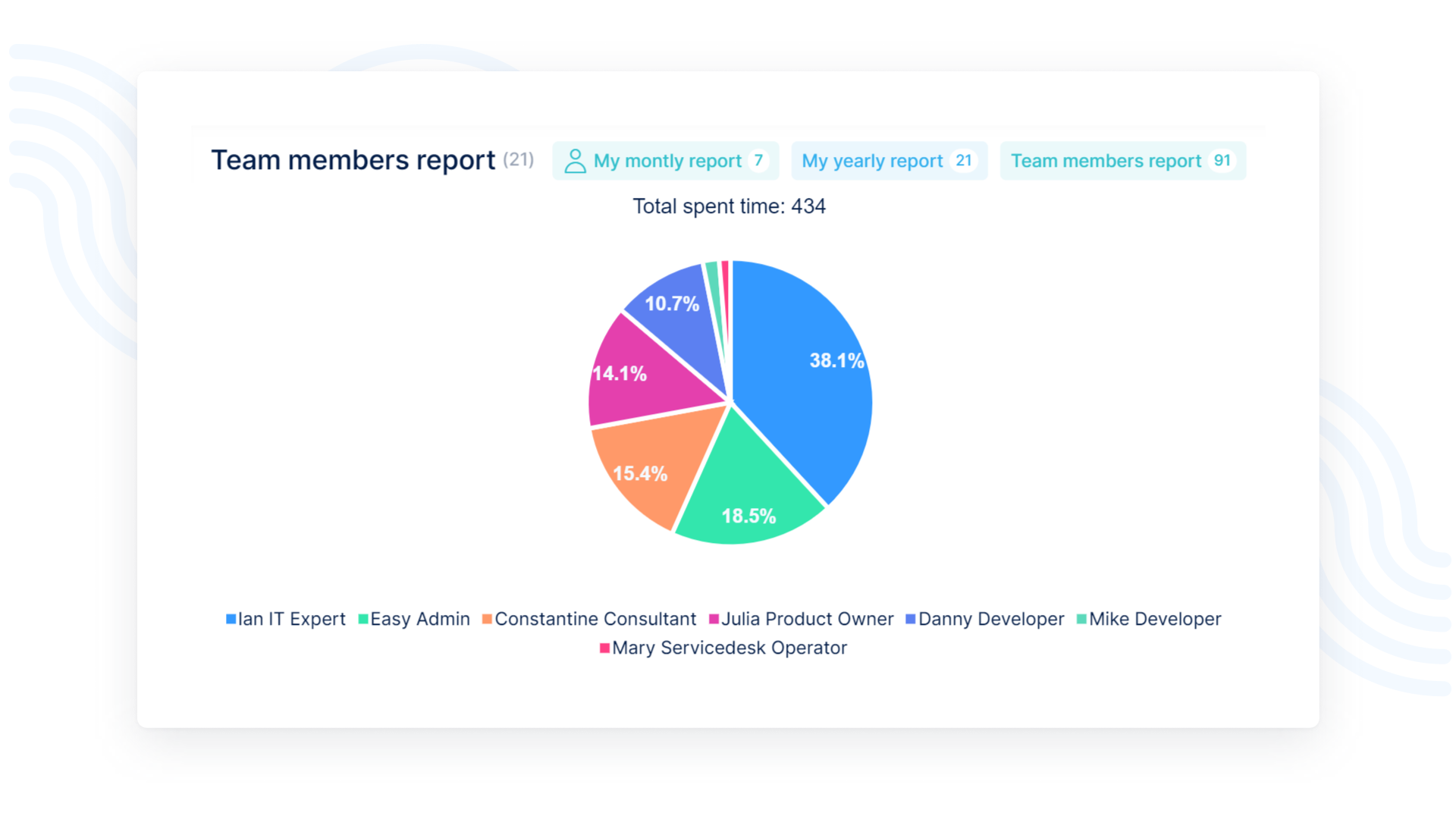 Team Leader Dashboard
A predefined personal dashboard suitable for the team leader role is designed to provide at-a-glance awareness of current performance relevant to the whole team.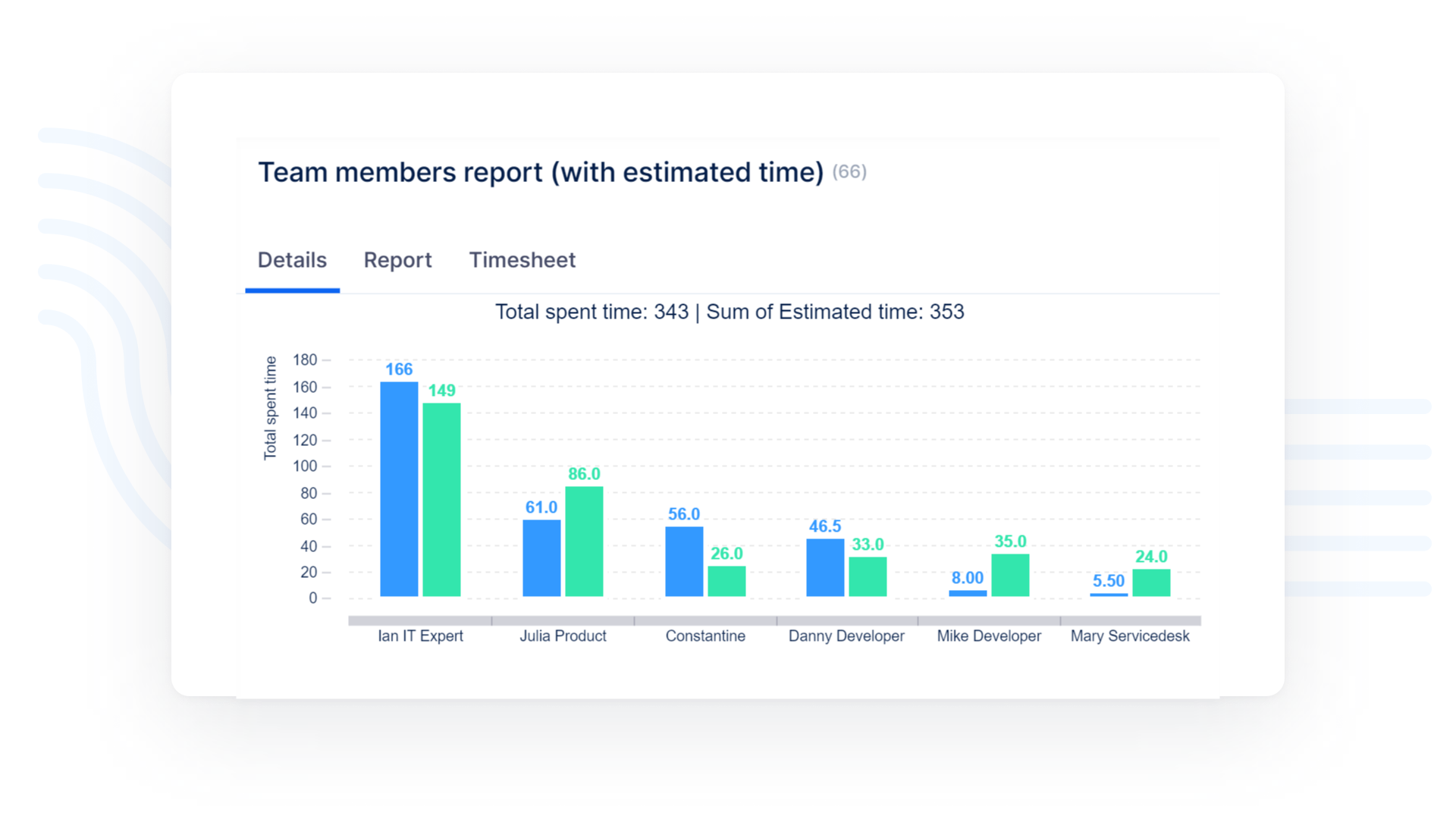 Time Report Dashboard
Time reporting should be a crucial part of any project management. Have you ever wondered how much of your and your team's time last month has been billed? Or how many hours individual team members have worked last week? How many hours were spent on specific projects? Time report dashboard is here to tell you.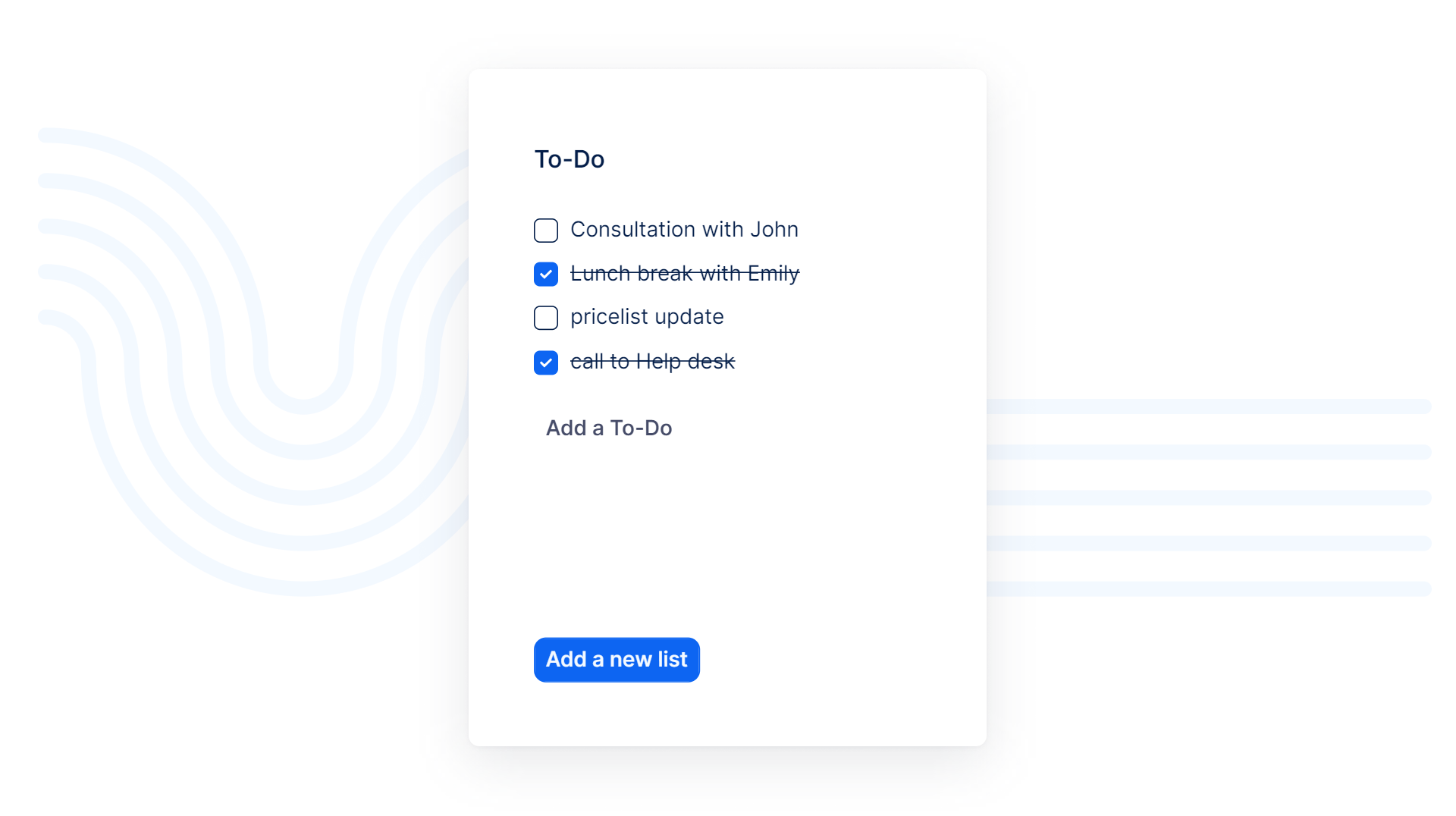 To-do list
It is a tool for quick "to-do" reminders. Wherever you are in the system, a to-do list is always ready in the right service panel. All "To-do" notes can be turned into tasks by drag & dropping them into a particular project.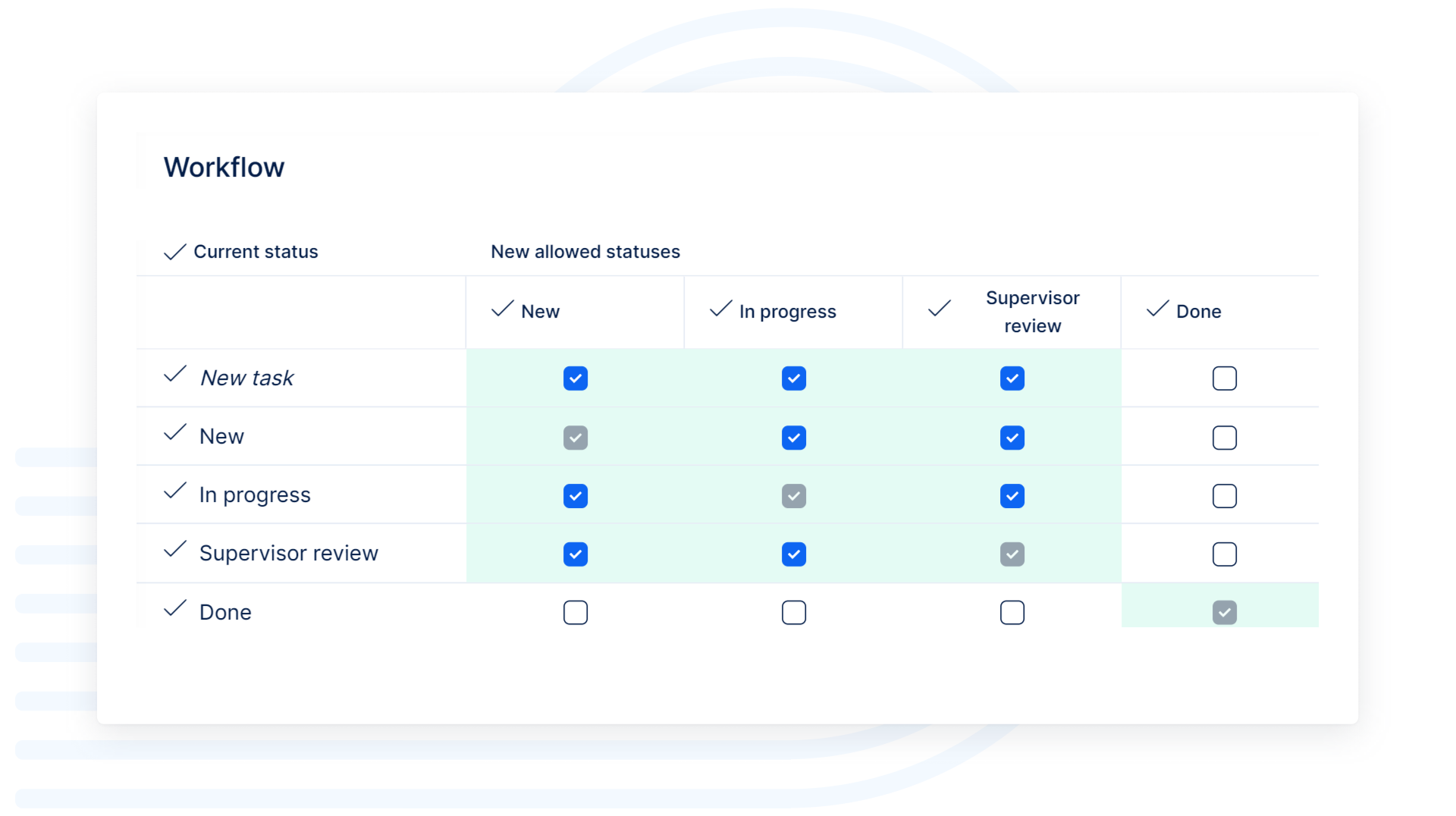 Workflow
This is one of the most important initial configurations in Easy Redmine. Once you get this done, you will have a perfect control over task tracking in the whole organization - from project owners to part-timers, and even to external parties, such as customers or external collaborators.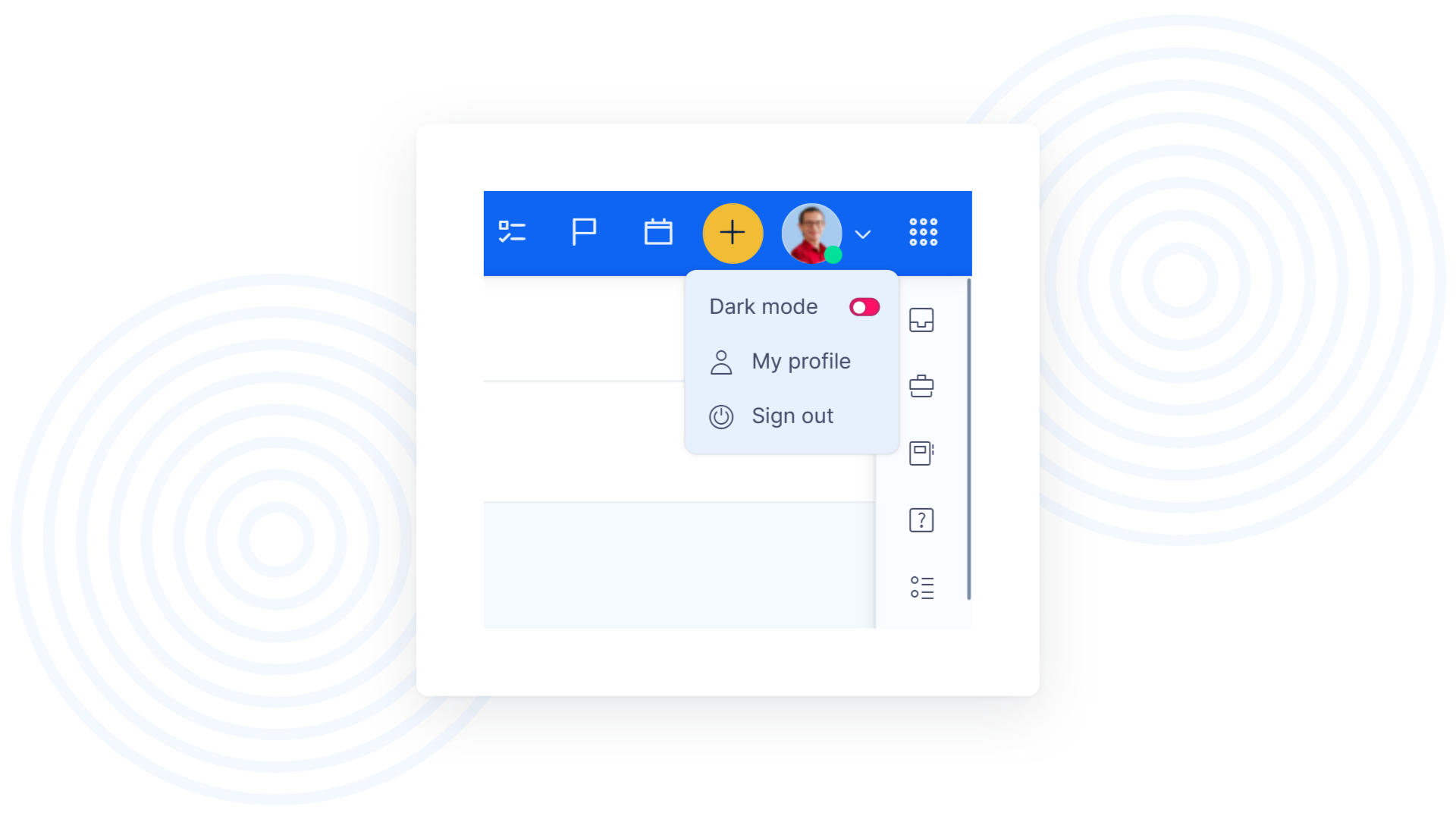 Design themes
Easy Redmine comes with 3 design themes to meet various users' needs - Default, Compact, and Dark. Every user can switch between the themes on his user's profile.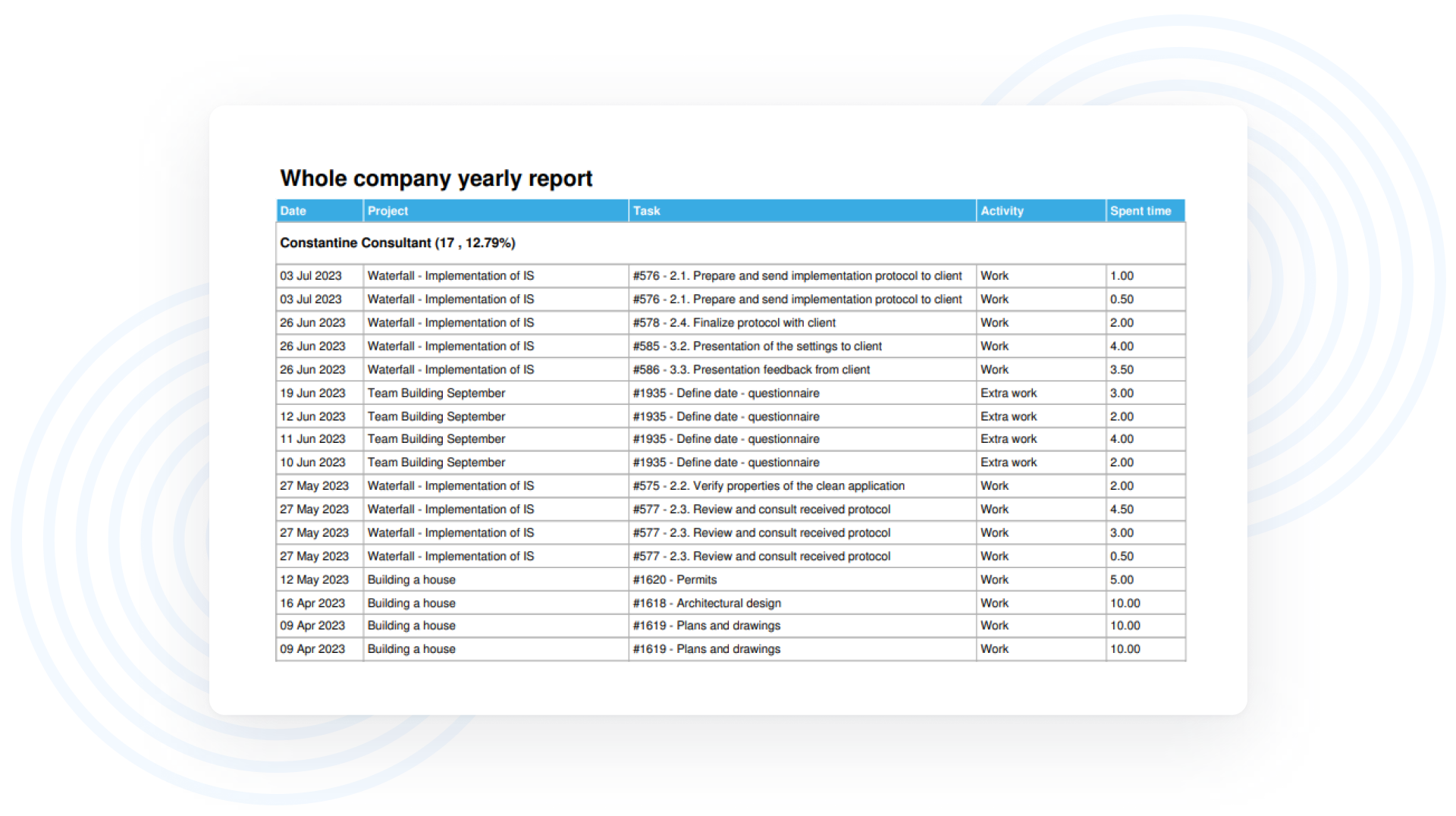 Branded Exports
All data listings from the system can be exported into a PDF file with your logo and company colors. Example of exports: any task list, project list, spent time entries, task detail export, etc.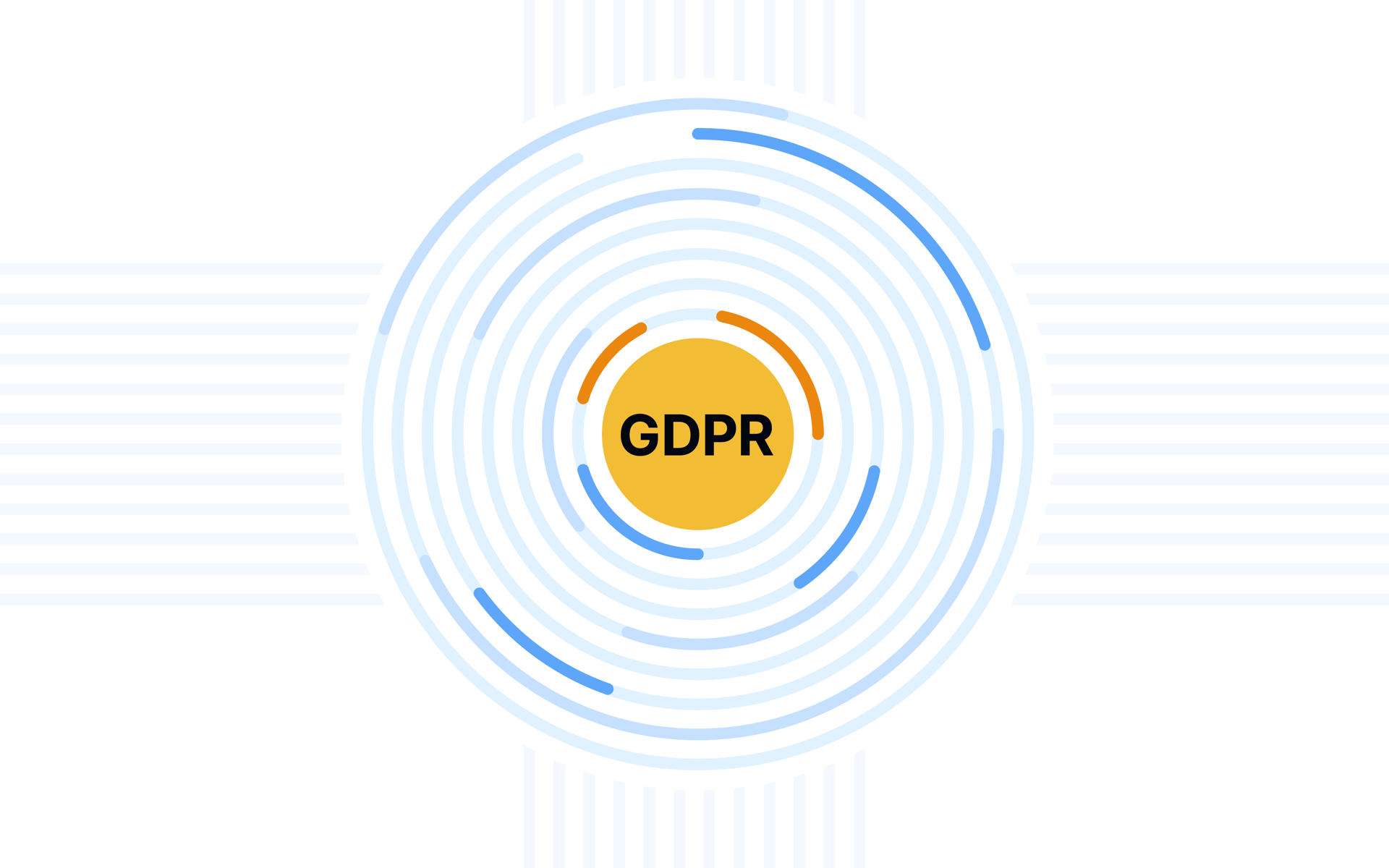 100% GDPR compliance
Easy Software takes personal data protection seriously. European regulation known as general Data Protection Regulation (GDPR) brings a number of challenges to all organizations and became one of the most resonated business topics. Our mission is to provide Easy Redmine clients and basically all Project community with a reliable software which allows fulfilling all duties of Data Processors efficiently. Easy Redmine is 100% GDPR-ready from version 1.2 (May 2018).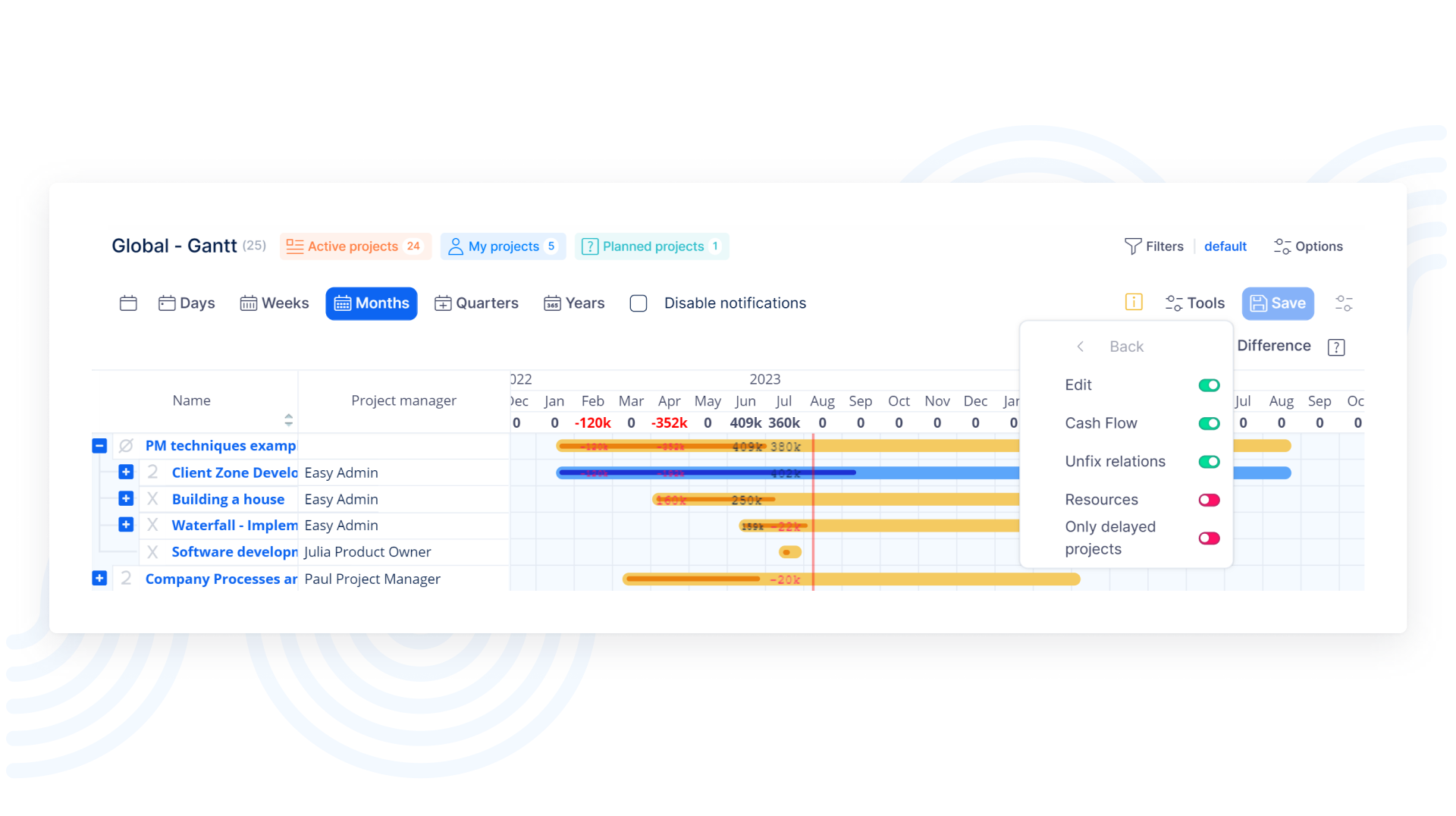 Global Gantt
Easy Gantt on the global level allows you to work with the entire project tree including all associated tasks, milestones, relations, delays etc. on a single screen. The key advantage is the elimination of chaotic switching between individual projects when working on multiple projects simultaneously.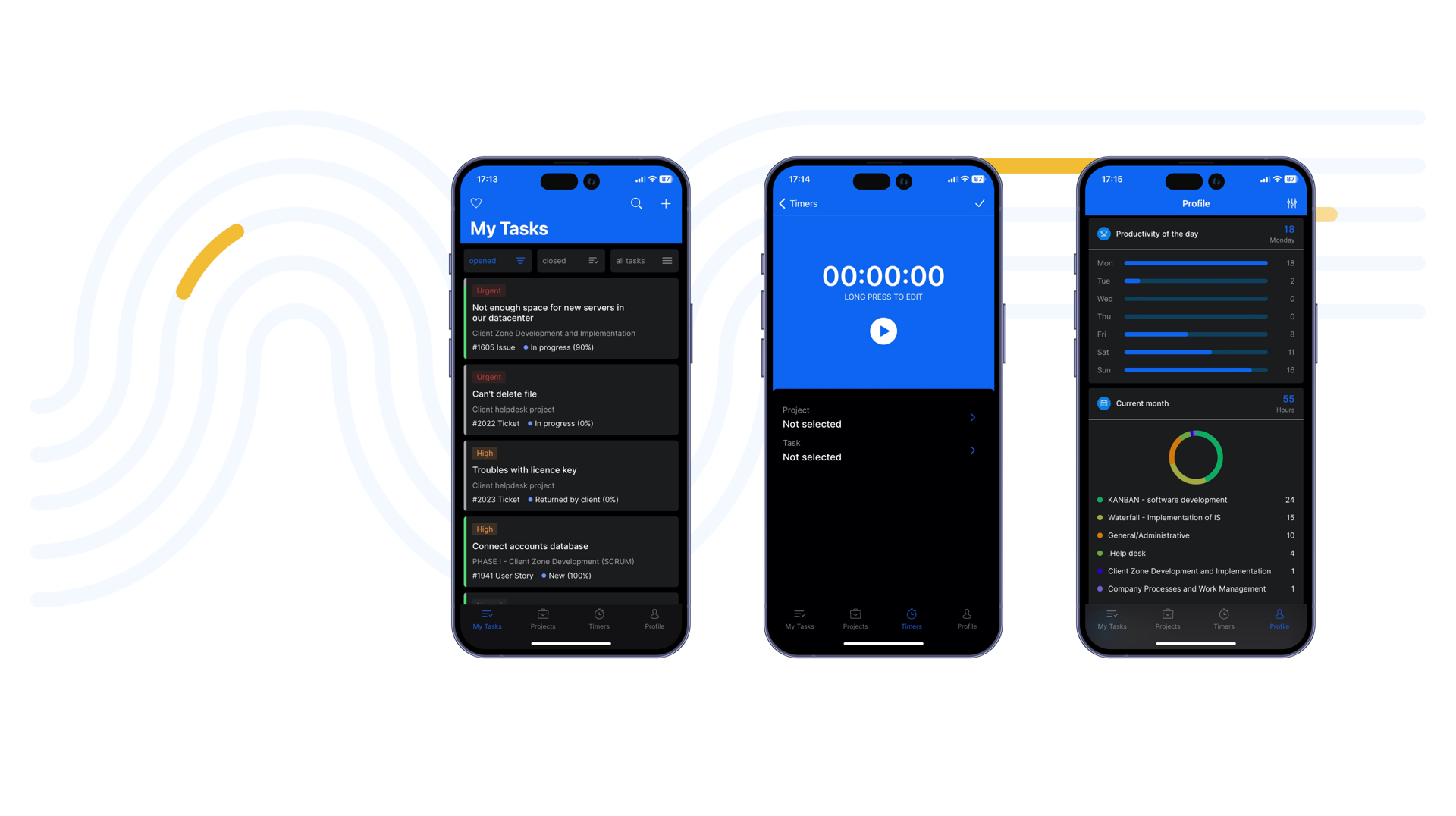 Easy Redmine mobile app
With the new Easy Redmine mobile app, you have all your projects under control no matter where you are. You can easily create new tasks on the go as you get fresh ideas, post quick comments to keep things moving, manage your tasks, or track time to individual tasks and projects.
Note: For the full functionality of the mobile app, we recommend using the mobile browser to log in to Easy Redmine, where you will have access to all the features and functions available.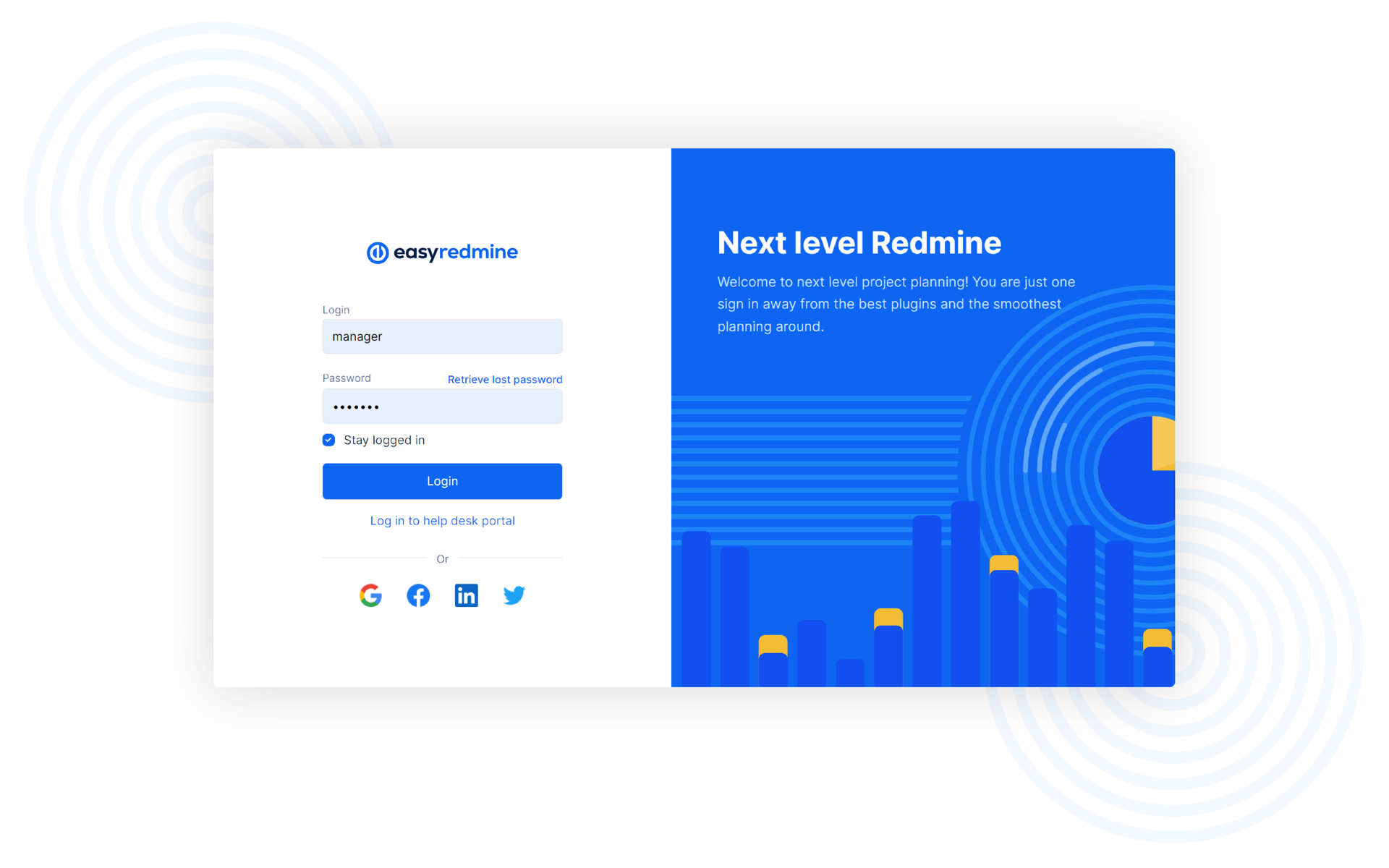 Fresh mobile design
Easy Redmine has been redesigned to bring you a more clear and intuitive user experience. Easy Redmine offers the best Redmine mobile solution on the market, plus Easy Redmine template is fully responsive, hence easily usable in modern mobile browsers.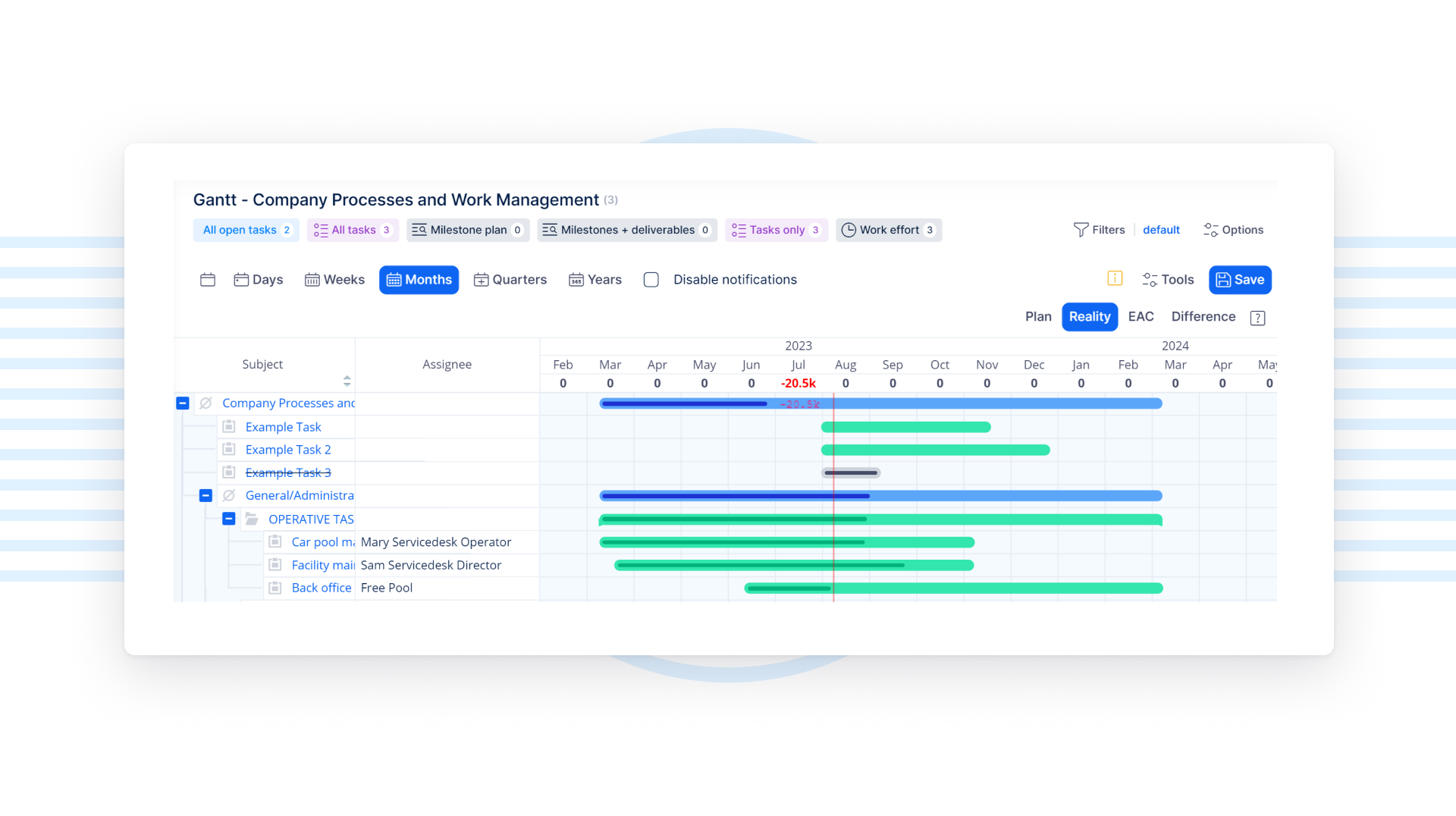 Easy Gantt
Gantt chart visualizes project tasks on a timeline and allows for their convenient planning - an essential tool for both simple and complex projects. Baselines, critical path, cash flow, resources and even more tools can be displayed directly in Easy Gantt. You can also apply relations, create sub-tasks and milestones.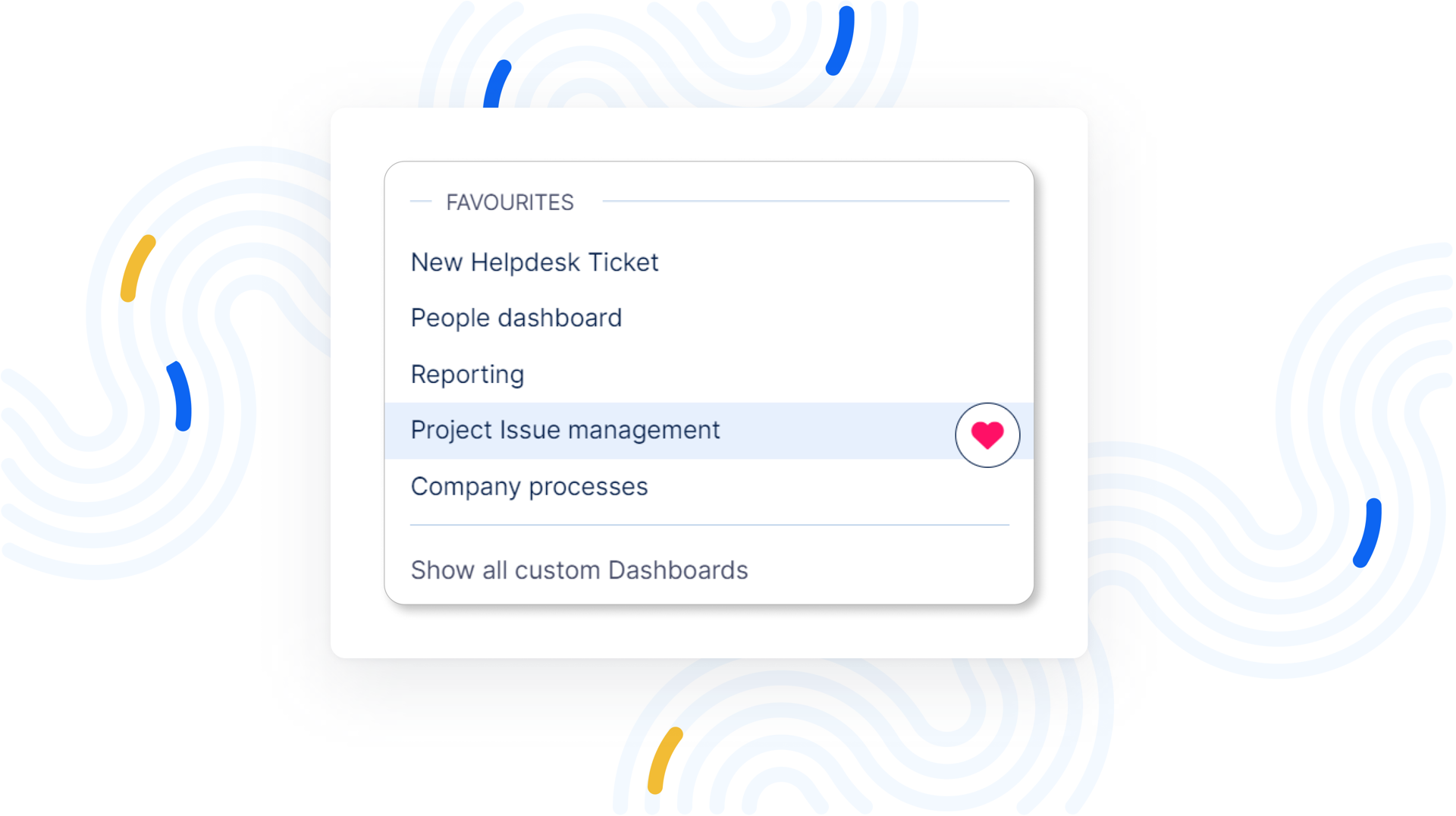 Jump to Dashboards
Access your essential dashboards with ease. Whether custom-made or from templates, quickly jump to and favourite your choices. Keep all your vital dashboards at your fingertips for seamless navigation.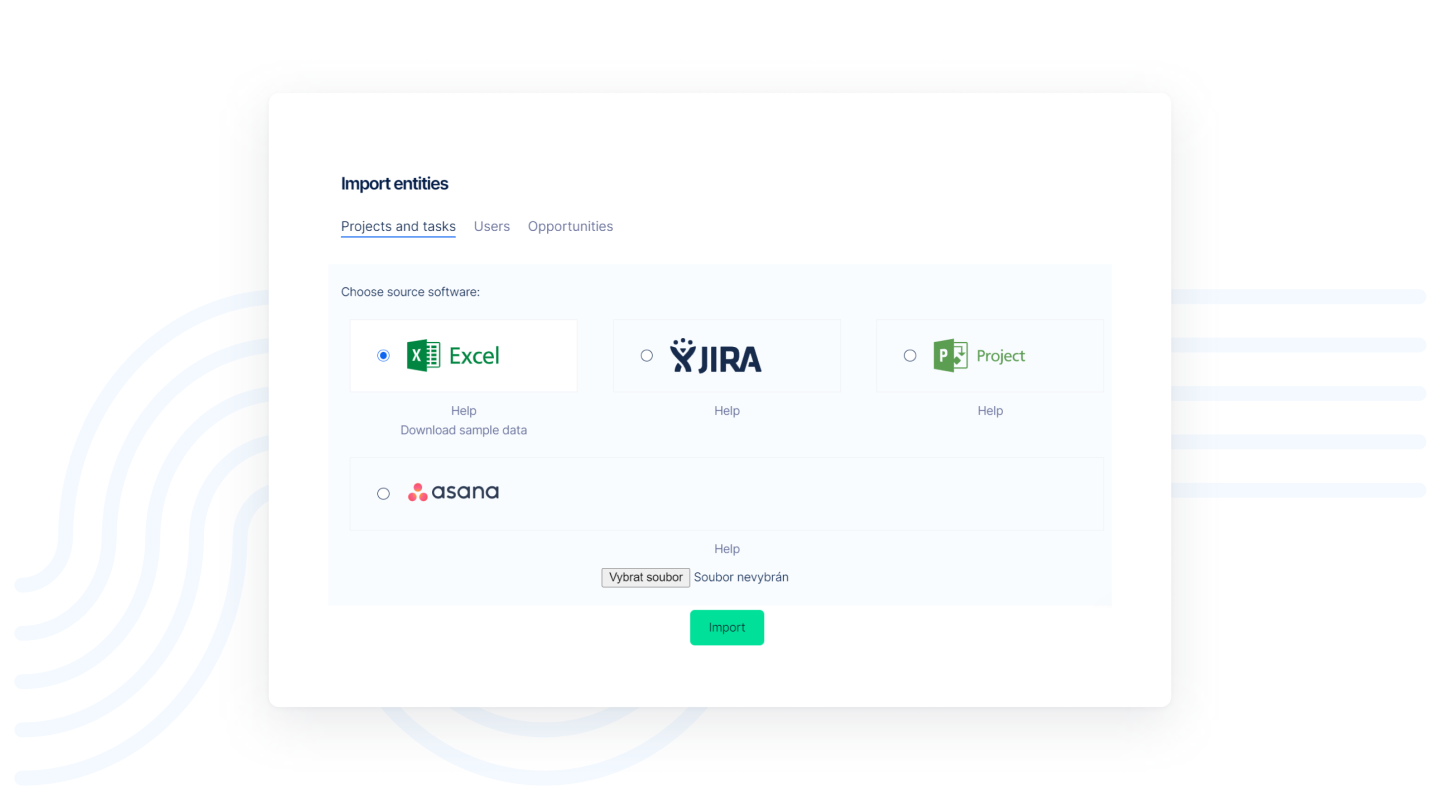 Extended integrations
Make use of the best tools for synchronization or migrating data from third-party systems into Easy Redmine. Supported platforms include Microsoft Excel, Microsoft Project, Jira, Asana, Zapier, Redmine, Cardav, Caldav.