Jira server alternatives: What to do?
As of February 2024, Jira will probably no longer support Server installations. It's also been said that licenses will be changed into yearly plans only and monthly subscriptions will no longer be available. This means that users who have installed Jira on their own Servers will no longer receive updates, bug fixes, or security patches from Atlassian, the company behind Jira.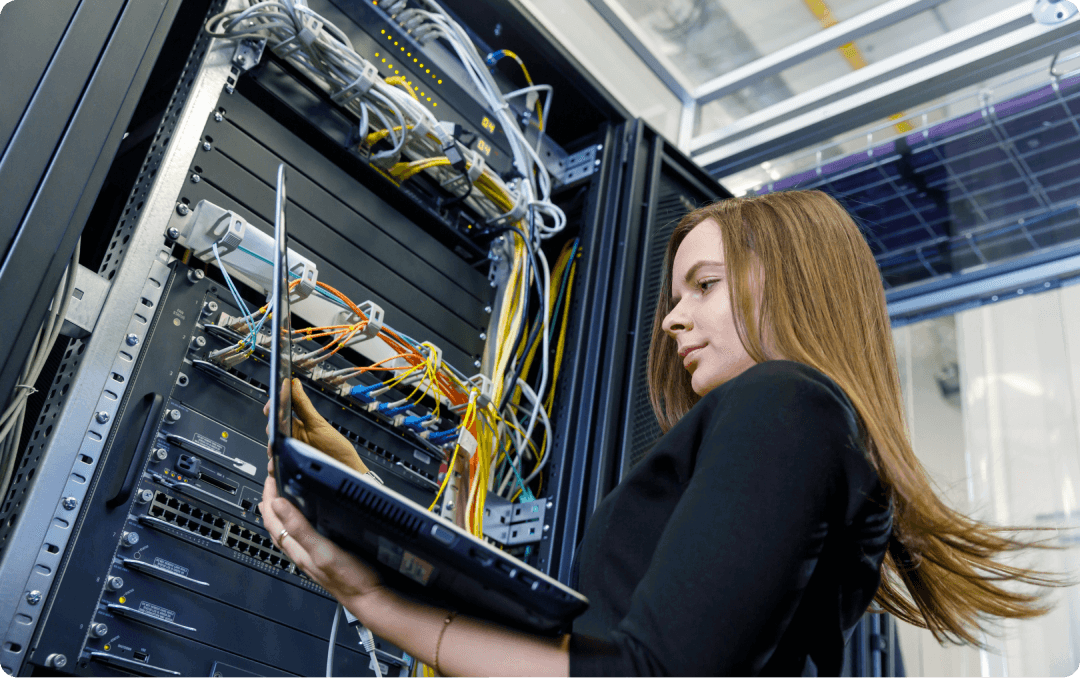 Jira is a popular project management and issue-tracking tool used by thousands of organizations worldwide. For many years, it was available as a clients' Server application, that users could install on their own Servers. However, in recent years, the trend in the software industry has been heading toward cloud-based services. As a result, Atlassian decided to leave its clients with two options: go cloud or pay more for extensive tiers in Jira Datacenter. Also, Jira Datacenter is not a perpetual server installation, as it requires monthly payments to remain available.
For small and mid-sized teams who are currently using Jira Server, Atlassian recommends migrating to the cloud-based version. But is it the right solution? Keeping project management software on your own Server has its advantages.
Here are the most important ones:
Data security

First and foremost, keeping project management software on your own server allows you to have complete control over your data. You can set up your own security protocols and ensure that only authorized personnel have access to sensitive information. This can give you peace of mind and help you avoid potential data breaches.

Lower total costs

Another advantage of keeping project management software on your own server is that it can be more cost-effective in the long run. While there may be upfront costs associated with setting up and maintaining your own server, you can save money on subscription fees and other costs associated with using external servers. Additionally, you can avoid the potential for unexpected price increases or changes to the terms of service that can come with using a cloud solution.

Better performance

We all know how slow Jira can be. Another benefit of using project management software on your own server is that it can provide better performance and reliability. By hosting the software yourself, you can optimize the server configuration to ensure that it can handle the demands of your organization. This can help to reduce downtime and ensure that the software is always available when you need it.

Flexibility

In addition to these advantages, keeping project management software on your own server can give you more flexibility. You can customize the software to meet the specific needs of your organization, and you can easily make updates and changes as needed. This can help to make your project management processes more efficient and effective.

Easy Redmine: The serious Jira alternative
Overall, there are many advantages to keeping project management software on your own server. While there may be some upfront costs and challenges associated with this approach, the benefits can be well worth it for organizations that want to have greater control over their data and project management processes.
Easy Redmine is a project management software that is designed to help teams work more efficiently and effectively. With its intuitive interface and range of features, Easy Redmine can be a valuable tool for organizations of all sizes.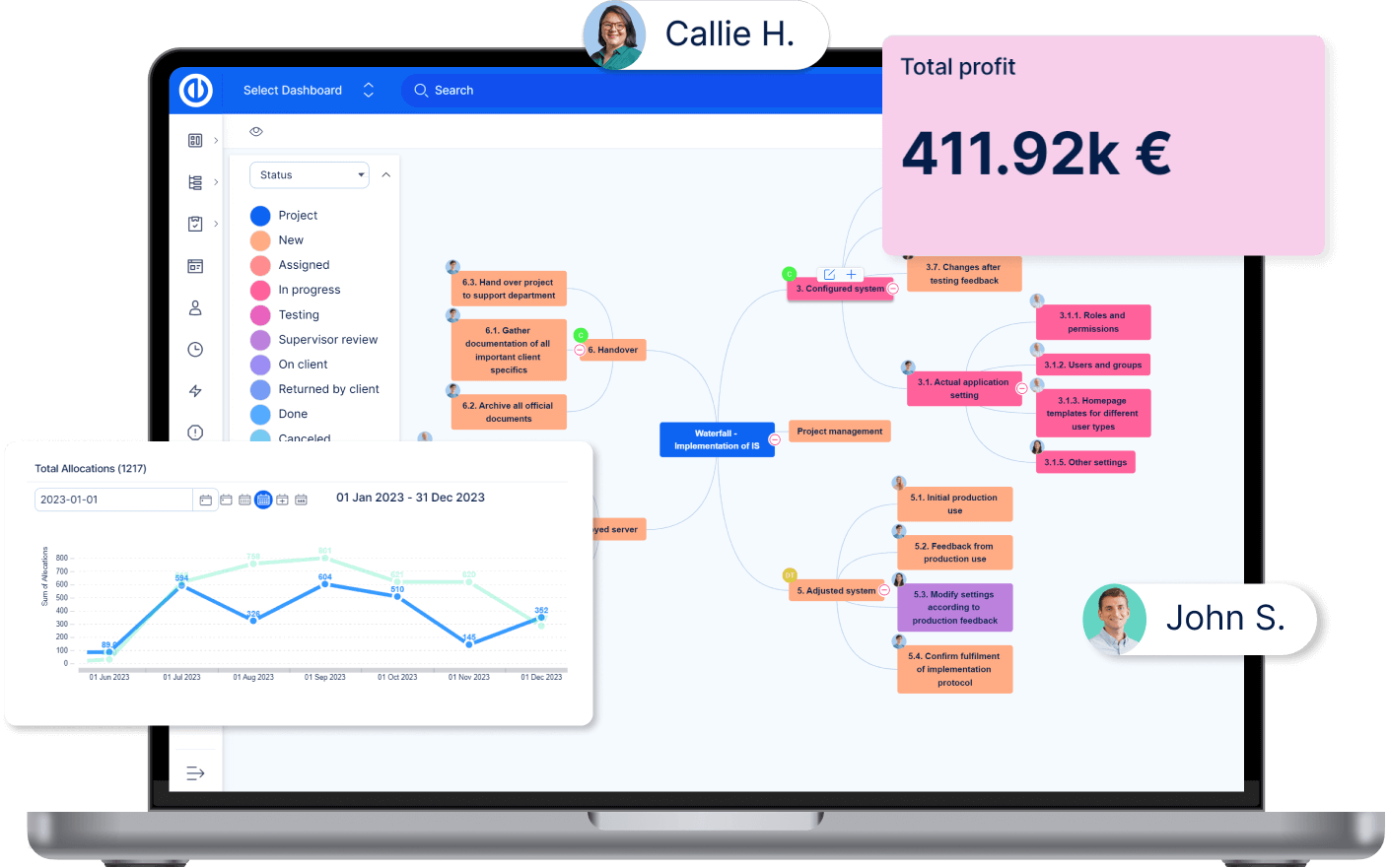 Software committed to the server
What makes the software truly stand out is its authors' commitment to user adaptability. This commitment includes the decision to offer on-premises installations as a part of their philosophy.
Yes, you've read that correctly: Easy Software, the company behind Easy Redmine, goes against the trend and offers perpetual server installation variants.
"Server delivery is a key aspect of Easy Software's business strategy with the same importance as the SaaS business. We are convinced about the future of server installations and open source and we believe that organizations have the right to choose."
CEO Filip Morávek, Easy Software
This approach has several benefits for the users:
Always on-premises

Easy Redmine is available in both server and cloud variants, with full support and solution services.



Clear pricing

The Easy Redmine pricing is designed to be clear and comprehensible, with no hidden costs and overall TCO decreasing over time.



Assisted migration

Focus on your job, not the transition. Easy Software will prepare a transition strategy and assist you with our team of skilled professionals and advanced Jira migration tool.



More native functions

Vanilla Jira simply is not enough. That's why a lot of PMs need to add various extensions to their Jira stack, which affects the consistency and performance of Jira. In Easy Redmine all extensions are designed by one company, offering full support and solution services.



One vendor for the whole stack

Various extensions may affect Jira's performance. Easy Redmine offers the same flexibility but with consistent vendor support for all extensions.



True agile

Forget the tickets. Easy Redmine offers true Agile frameworks such as Agile Resource Management, Advanced SCRUM/Kanban boards, and many more.



Professional software with open source attitude
Related articles
If you're not interested in using Atlassian's cloud platform or if you want to avoid high costs, you might want to consider using Easy Redmine, which is Jira's Server alternative, you might be interested in this related post.
The ultimate Redmine upgrade? Easy.
Get all powerful tools for perfect project planning, management, and control in one software.