0
FG Forrest - Easy Redmine in web solutions company
FG Forrest is a Czech leading web design company with about 50 employees and hundreds of successfully completed projects. We implemented Easy Redmine for task & time tracking and project planning.
Challenge:
The client required an on-premises application for complex project planning & task tracking. The application was supposed to be used on all organizational levels. Top management would have an overview of planned projects in a customized Gantt Chart, project managers would share & allocate resources using "Resource Management". Workers would track their tasks and time spent on projects.
Projects and tickets from Mantis were supposed to be imported into the new application to keep the continuity. The Information system for time tracking and project finance monitoring was supposed to continue its operation and the new application was connected to it.
50 clients from about 20 companies were supposed to have access into Easy Redmine.
Implementation:
Easy Redmine was chosen for the possibility of customizations & open source code & complex REST API which enables an integration of the current systems. Top management and project managers are used to plan work & projects in a specific way which remained the same, Gantt chart and Resource Management were therefore customized to meet the requirements.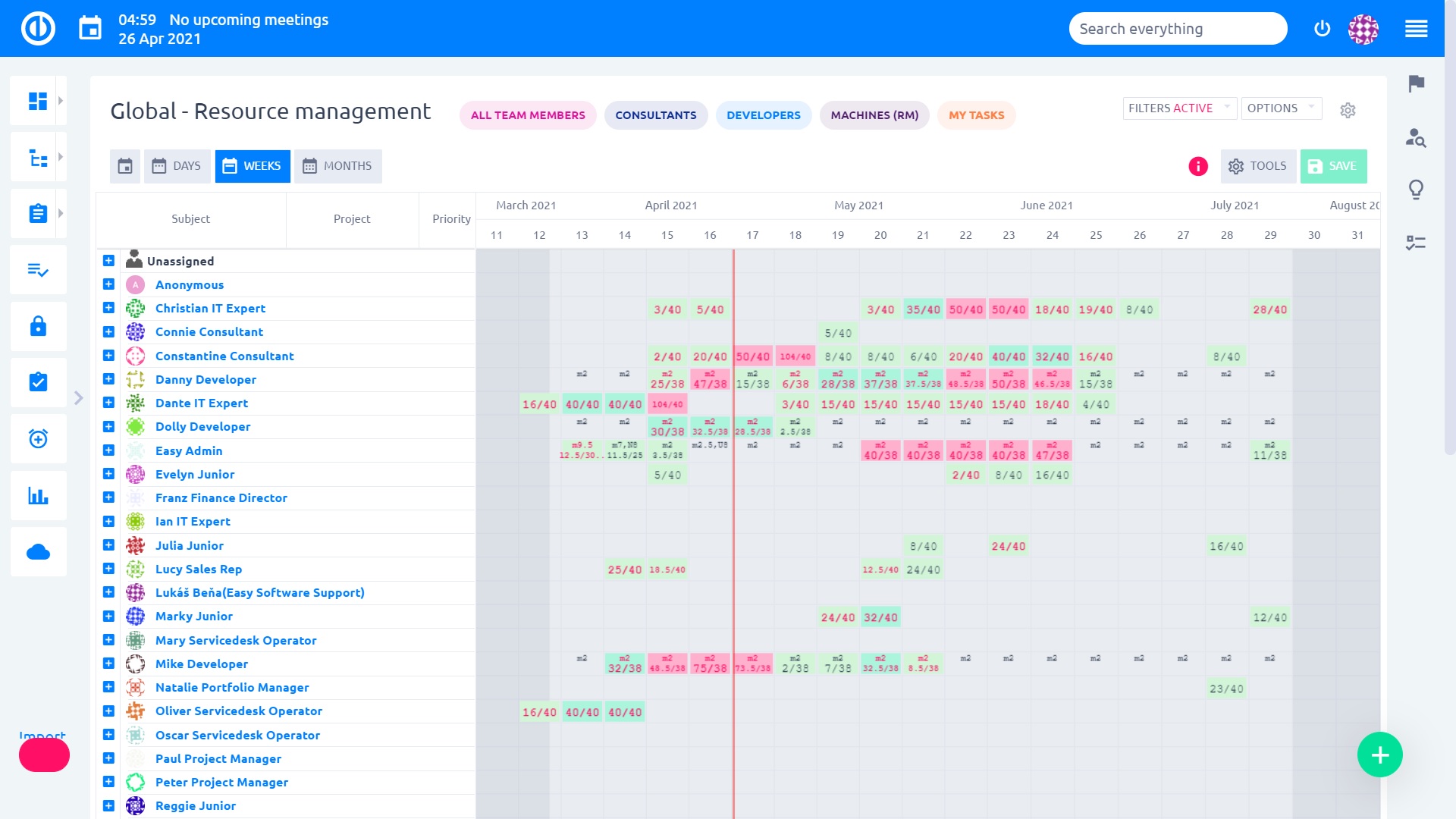 Unlike in the current IS, users are authenticated via a REST API. Tasks, projects and time entries are synchronized via a REST API with the current IS both ways – so that both systems always have current data about the projects and users can also track time & tasks using the "old way".
More than 40,000 tickets with history were imported from Mantis to the new project structure.
Help Desk users (clients) authenticate in Easy Redmine via LDAP.
The implementation (REST API integration + customizations) took more than 300 hours including an on-premises setup. The design of application was also customized according to corporate identity of the company.
Client testimonial:
"Easy Redmine fulfilled our main requirements. Planning of projects and related processes are smoother while the current systems continue running. REST API and integration with our IS were the main advantages for us."
{article petr-foltyn-testimonial}{introtext}{/article}
Plugins used: