How Easy Redmine Helps Project Managers with Resource Allocation
Easy Redmine solution offers visual resource planning across all projects, that is simple to use. In terms of drag and drop planning, this solution is unique in that it considers the real-time capabilities and skills of employees.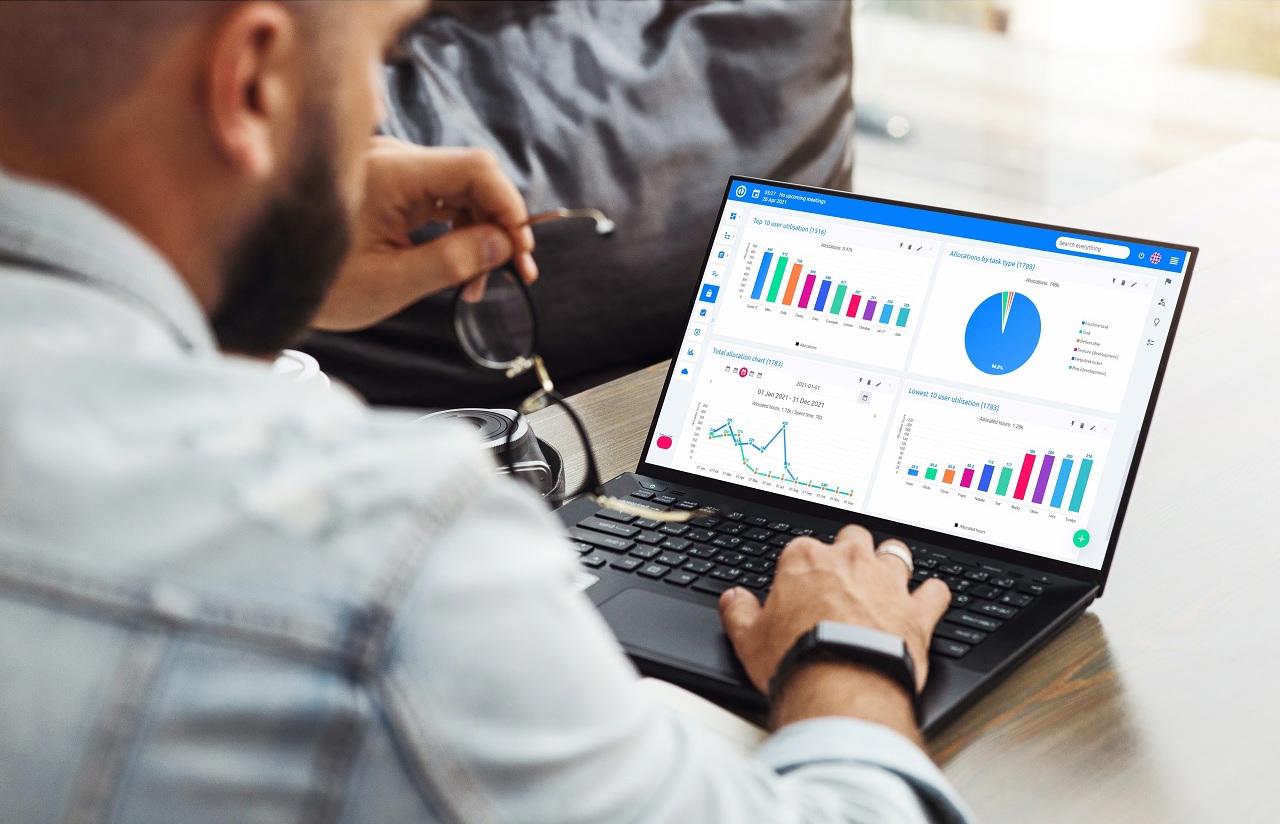 Thanks to an intuitive and visually appealing capacity planning tool, managers save time. Work planning and assignment in Easy Redmine are made easier with the help of this tool. Using the real-time capabilities of workers and an estimate of the time required for job completion, managers may allocate work to employees.
Resource Management
You may maintain project timetables while the workload is balanced via resource management. Resource management adheres to the IPMA and PMI Project Management methodology standards to the fullest extent possible.
Some of its key features are:
Worker duties are shown in real-time, along with their entire burden.
View of expected workload on a daily, weekly, and monthly basis in comparison to available capabilities.
Task changes and assignments are made possible via a drag and drop functionality.
Compatibility with attendance – scheduled vacations and holidays are considered when calculating employees' capabilities.
Integration with the meeting schedule - the capacity of employees is taken into consideration when planning meetings.
Teams and trackers collaborate on competency planning.
With the introduction of new visual stacking charts in resource reports, you can better understand your capabilities.
The Easy Redmine app allows you to track your projects from anywhere. You can create new tasks on the go as you come up with new ideas, add brief comments to keep things moving along, manage your tasks, and measure the time spent on specific tasks and projects with ease.
Objectives as stated in a list with filters
Projects are included in a list with filters
Task administration includes creating new tasks, changing existing tasks, adding comments, and uploading attachments
You may track individual tasks and projects in real-time
A breakdown of the total amount of elapsed time
Resource management is ideal for:
Project Managers and Line Supervisors
IT Managers are responsible for a variety of tasks
Owners of Small Businesses
Project Portfolio Managers (also known as project portfolio supervisors)
Managers of Human Resources
It comes packed with the following.
Resource Dashboard
An extension for the Resource management module that gives you a visual overview of all of your resources on a single dashboard is available. You'll have immediate insight into your key performance indicators (KPIs) and resource usage levels with a single glance at this dashboard.
It is simple to customize
The amount of time allotted to each tracker is referred to as tracker allocations.
Utilization of a group
Schematic representation of total allocation
Various visualization possibilities are available (graph, chart, gauge, pipeline, etc.)
Resource Dashboard in Easy Redmine
Attendance Management
The Attendance Management module in Easy Redmine is straightforward. Employees schedule their time and enter their attendance information into their page calendar. A manager can access all users' attendance plans, sheets, and statistics and can accept, deny, or remark on any requested leave.
Attendance tracking with the use of a personal calendar (office, sick leave, vacation, home office, etc)
Creating a calendar for future attendance is a good idea
Managers' permissions for vacation (or leave) are required
Attendance recording may be automated by connecting to Easy Redmine from a predefined IP address
Resource Management is integrated with expected attendance — planned attendance is considered in resource management
Calendars with holidays that have already been set
Attendance management in Easy Redmine
Resource Manager Dashboard
The purpose of a predefined personal dashboard fit for the function of a resource manager is to give at-a-glance knowledge of current performance relevant to the role.
Management of resources and a dashboard
Payroll and billing information
Report on Expenses
Reports on time in advance
Preparation of resources
Resource Manager Dashboard in Easy Redmine
Attendance Dashboard
Your workers and colleagues will be visible on this dashboard when they are present at your company office, home office, on break, or are away from the workplace. It enables you to quickly build customized reports for the budgeting requirements of the Finance department.
See who has clocked in and out, taken a break, or is missing on the right
Receive an alert when there are no attendance records, if there are any exceptions, or for any other customized notice
Examine the difference between planned and actual hours performed to estimate operational requirements
Vacation requests are reviewed and approved
This may act as your core workstation for attendance management
You may personalize the information that appears on the dashboard
Attendance Dashboard in Easy Redmine
Resource Reports
For company management, this tool is primarily used to provide a global overview of the organization's resources. It tells you how well the organization manages its resources, such as completing tasks (process orders), utilizing the full potential (capacity) of resources, and allocating the capacity of resources to work.
Based on this information, it is simple to determine if the company is doing well or poorly using its employees' capacity and whether it is necessary to hire new employees or fire current employees. As a result, it is a crucial tool for the human resources agenda.
Because the Resource Report is based on data from the Resource Management tool, it contains no duplicate information. All that has changed is the format in which it is delivered. It is impossible to get data or computations from any source other than Resource Management.
Conclusion
As you could see for yourself, Easy Redmine brings a number of features to address known difficulties that may arise when planning your resource capacities, plus several more features like Redmine Gantt or WBS as well as some free Redmine plugins and tools developed by the Easy Redmine team for the Redmine community.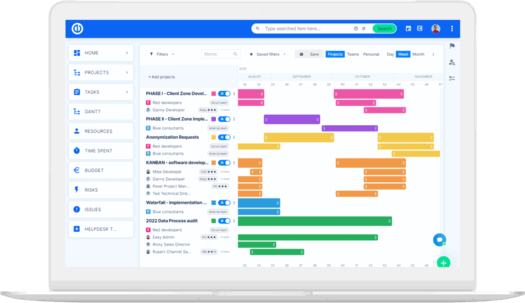 The ultimate Redmine upgrade? Easy.
Get all powerful tools for perfect project planning, management, and control in one software.