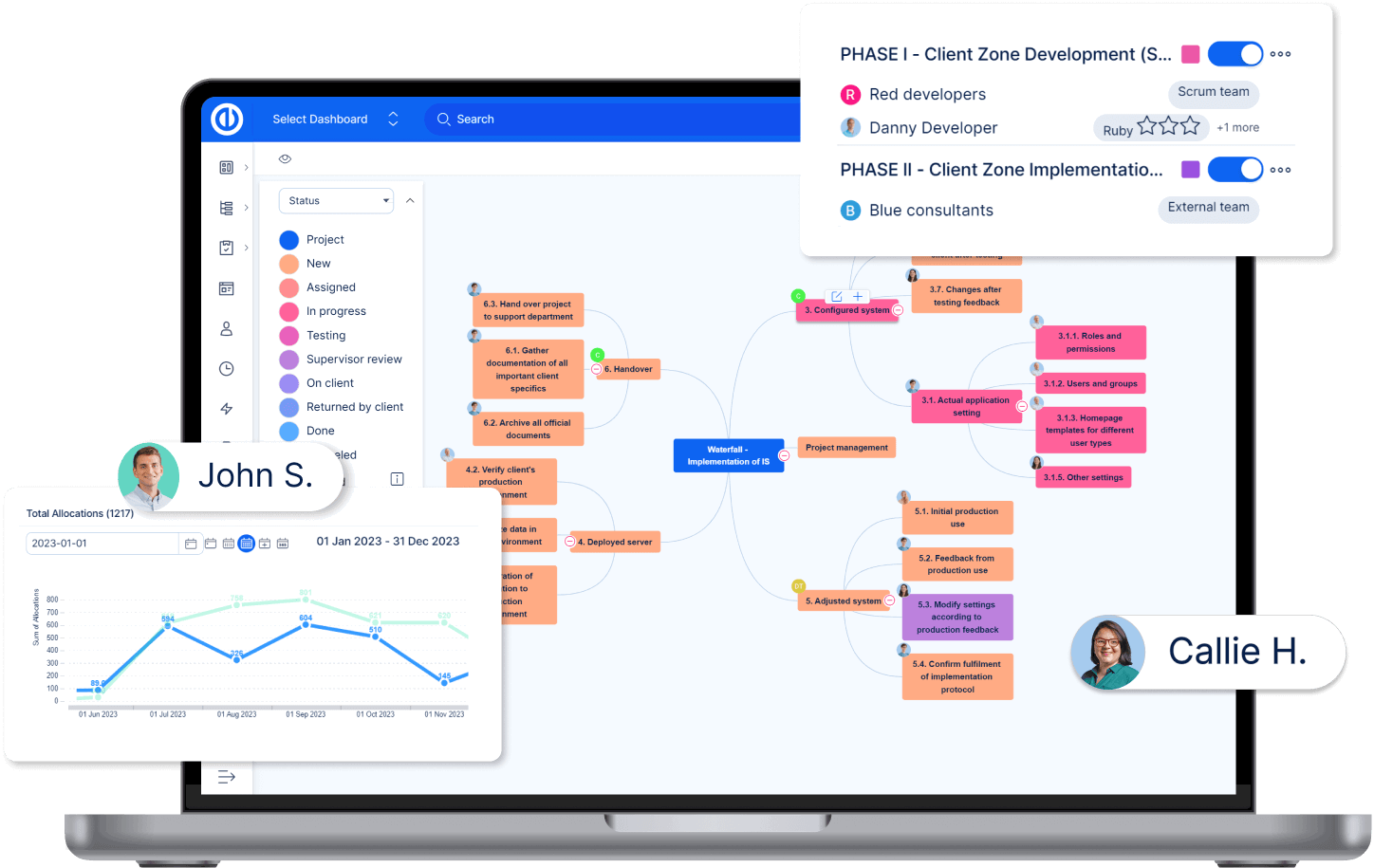 Next level Redmine plugin trusted by more than 300,000 users worldwide
Take a look at Easy Redmine.
Top Redmine features in one plugin
Modern & progressive user interface
Compatible with all Redmine versions
50,000+
Community downloads
3,500+
Organizations all over the world
85+
85 partners in 26 countries
Why level up to Easy Redmine?
Projects under control
Managing resources, teams, deadlines or project budgets just became easier with all Redmine features.
Fast project delivery
With unique features for all project phases, your project delivery will become faster and more effective from start to finish.
Designed to enjoy
Working on projects can be enjoyable, all you need are reliable features and a modern interface design.
Server or Cloud – it's up to you
Use it on your server or upgrade to cloud. With 20+ locations worlwide we guarantee a fast response and performance.
Most wanted Redmine features in one solution
Easy Redmine brings you the 6 most favorite features in the Redmine community and takes them to the next level.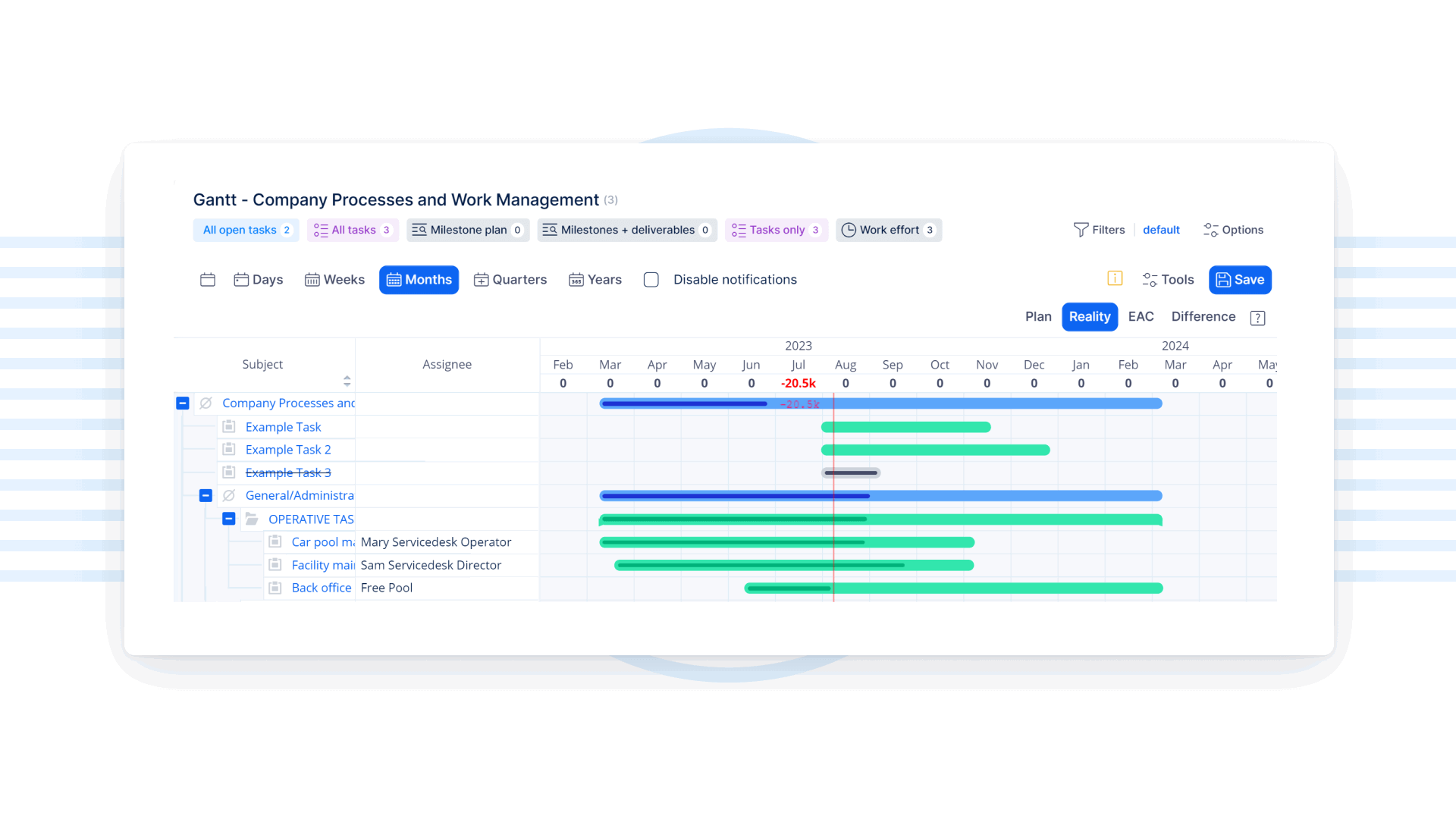 Gantt Chart
Visualize and plan your projects in the clearest way possible – no matter how big or small they are. Discover baselines, critical path, cash flow, resources and more essential tools that can be used directly in Gantt Chart.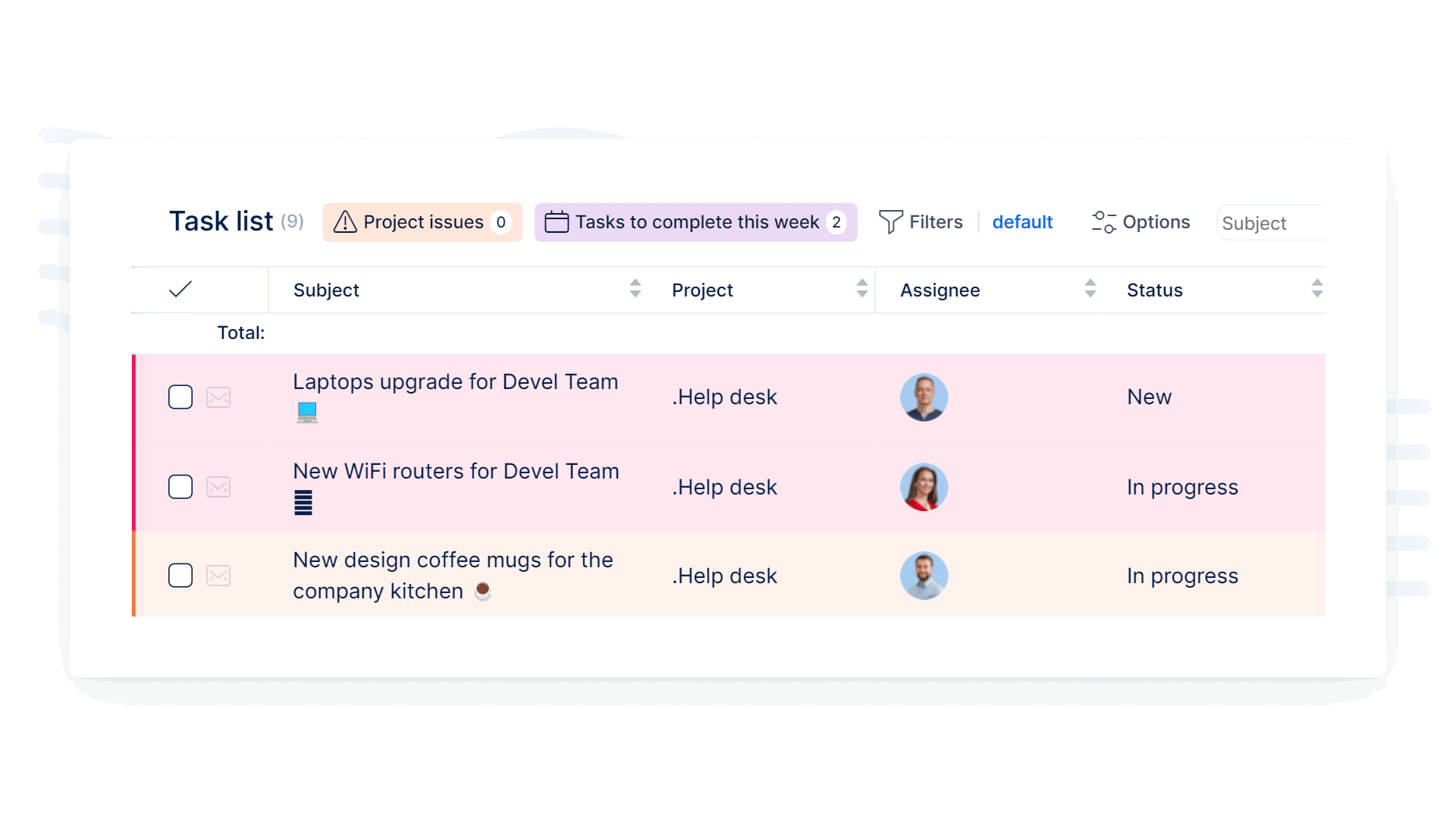 Checklists & To-Do List
No more memorizing! Have a perfect overview of all subsequent steps and finished tasks no matter how many there are.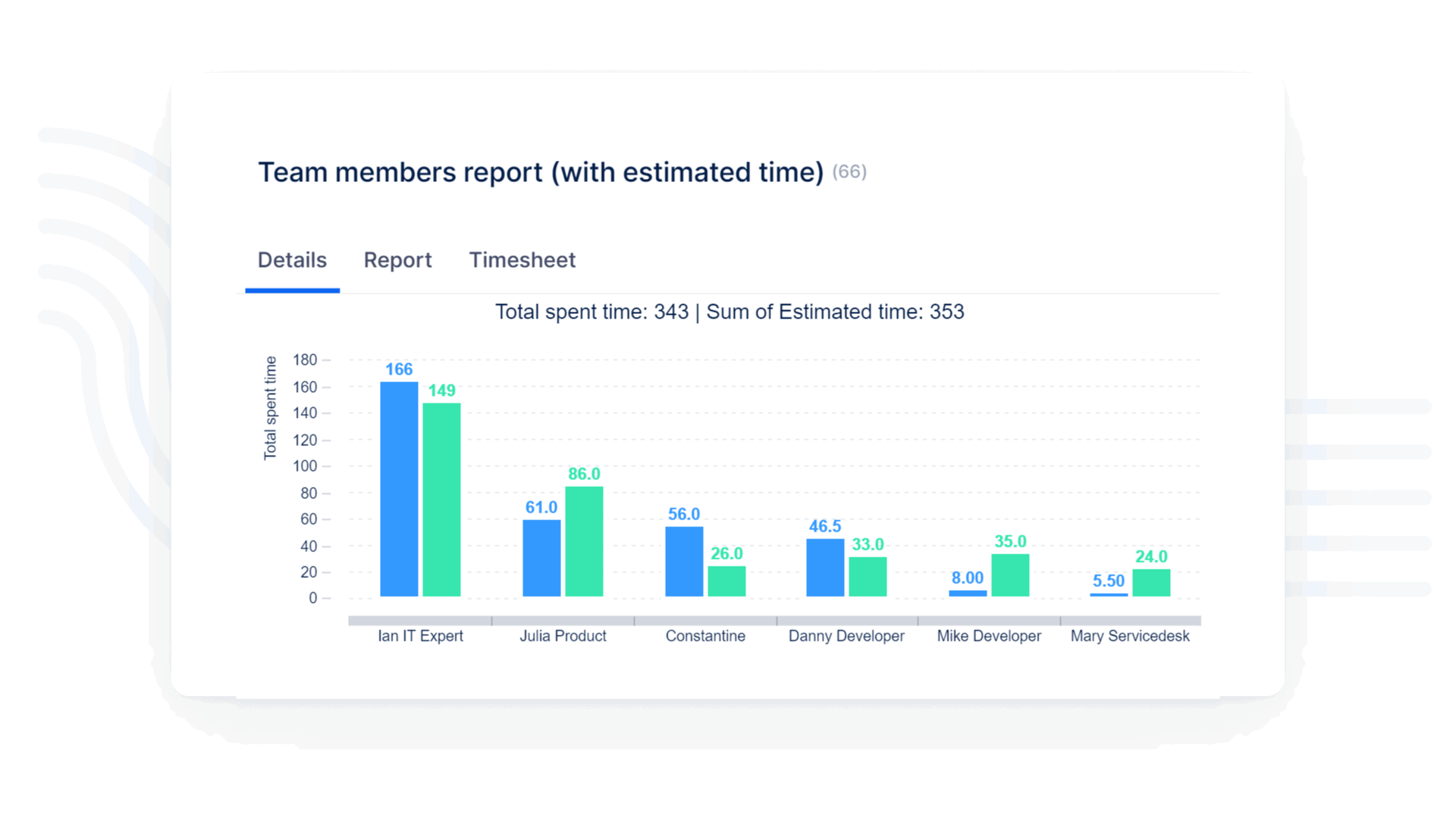 Time Tracking
Would you like to log & track time manually or prefer automatic stopwatch tracking? No worries, our time tracker can do both.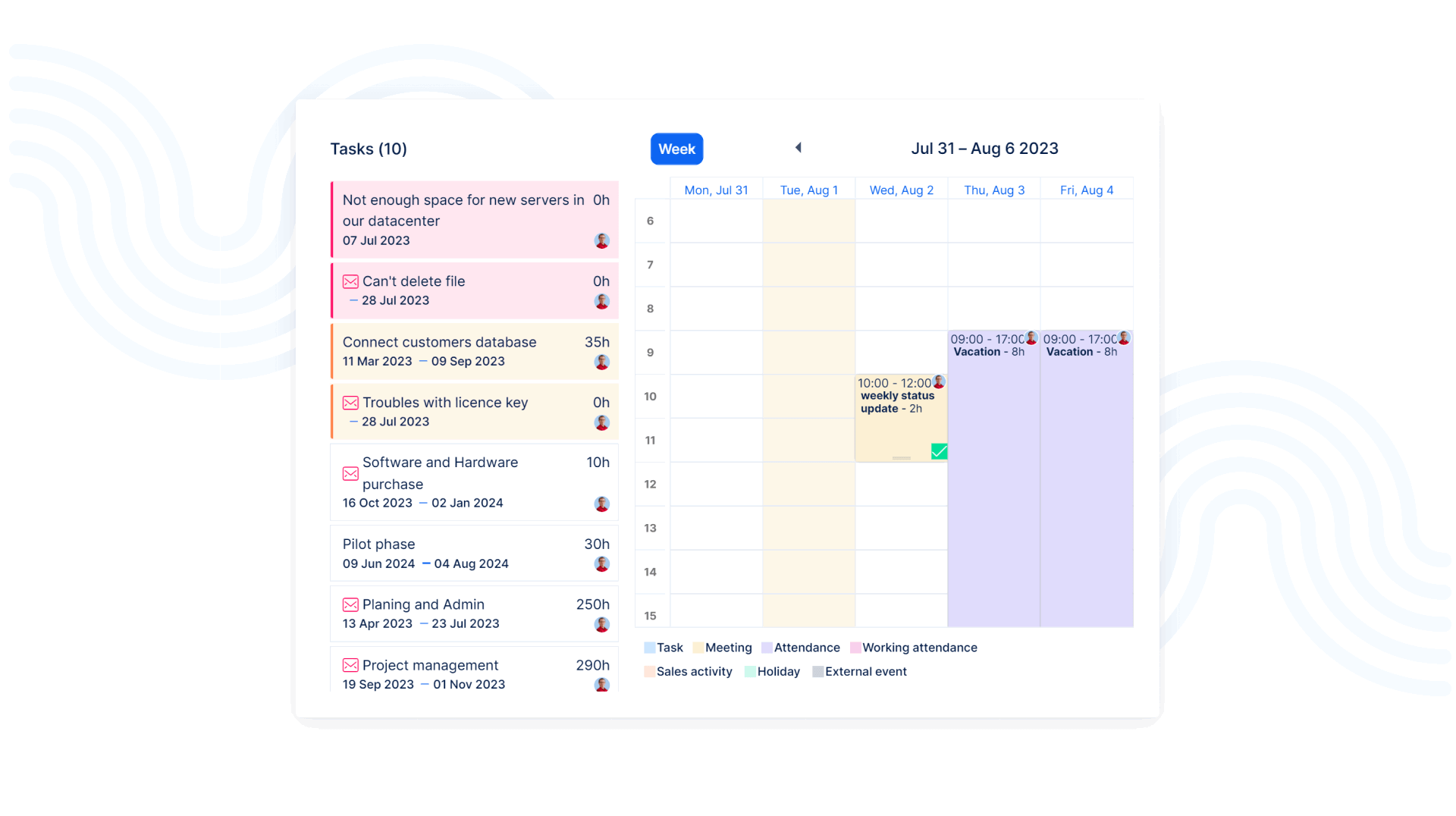 Calendar & Scheduler
Our intuitive drag & drop calendar gives the ultimate overview of what is going on to both regular workers and managers.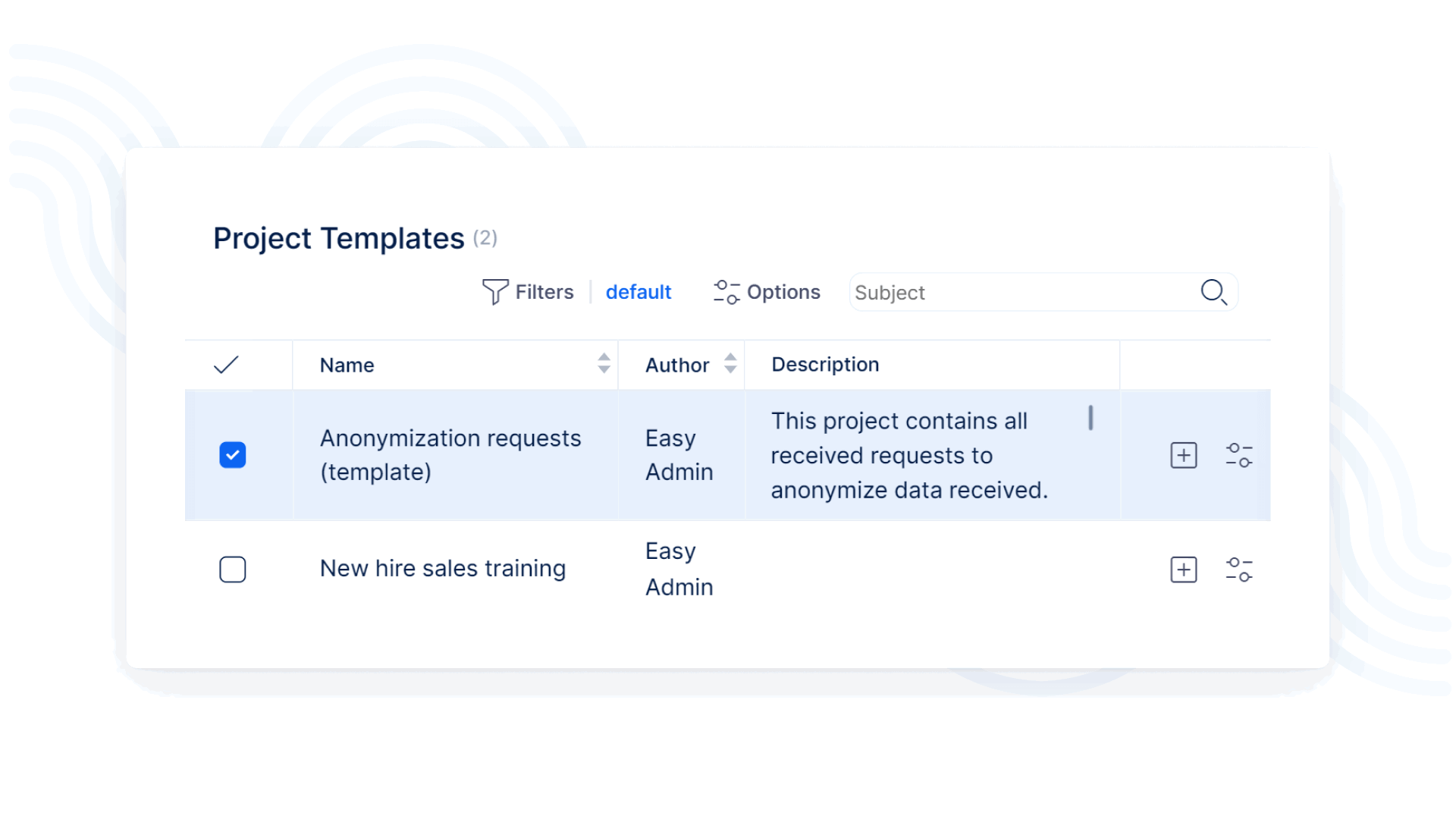 Dashboards & Templates
Want to be organized without putting in any extra effort? This feature arranges your daily work into a clear dashboard. You can easily add or remove modules, save templates, dashboards and customize it according to your needs.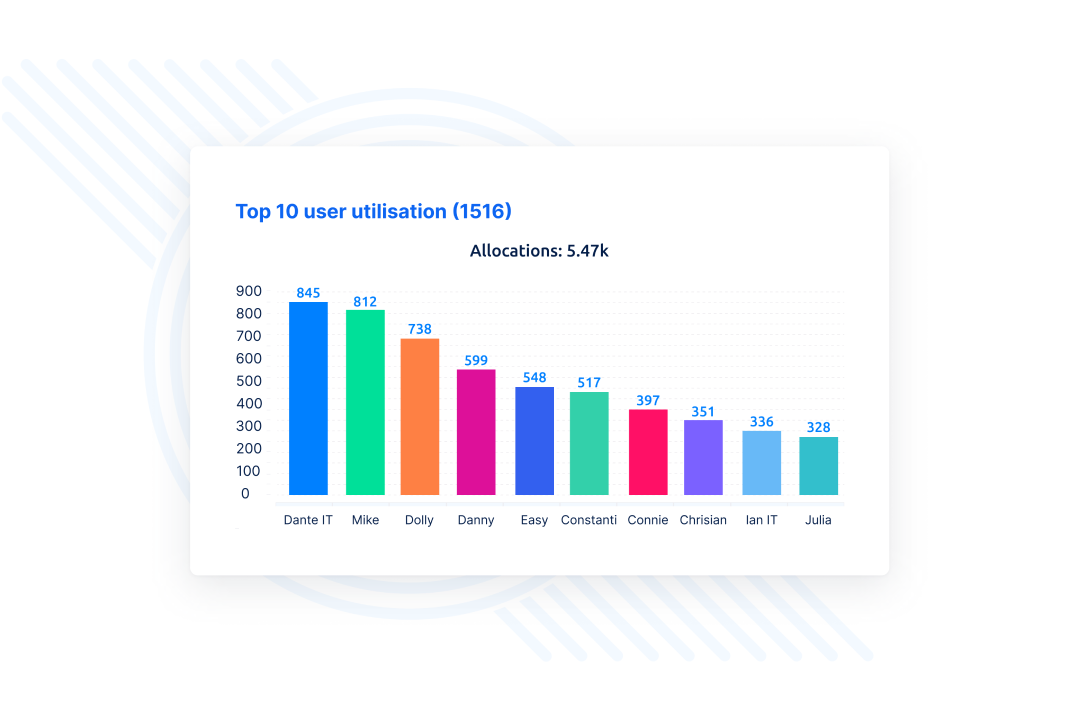 Graphs & Charts
Nothing visualizes information better than a chart. In just a few clicks you can prepare a perfect graph or chart to report on the performance of your project and demonstrate what needs to be improved.
That's not all. Get access to 25+ advanced plugins!
Resource Management
Agile Development
CRM
Help Desk
Project Budgets & Finances
WBS & Mind Maps
How does it works?
Will I keep my Redmine data?
Yes. Going from Redmine to Easy Redmine is effortless – all your data stays in place.

Can I stay on my own server?
Yes. You can install Easy Redmine on your server. Alternatively, you can use our fast cloud with 20+ geo locations worldwide.

Is it compatible with my version?
Yes. You can upgrade to Easy Redmine from all Redmine versions, including the latest Redmine 5.
Trusted by the best
What do users say?
"Easy Redmine has allowed us to take control of our projects, become more efficient and have insight into projects that we haven't had in the past. The support staff at Easy Redmine have assisted us in developing ways to meet our unique business needs."
"Easy Redmine met our needs out of the box. The product is feature rich and the price is low compared to products with similar features. We are satisfied with the performance of the product and would not hesitate to choose it again."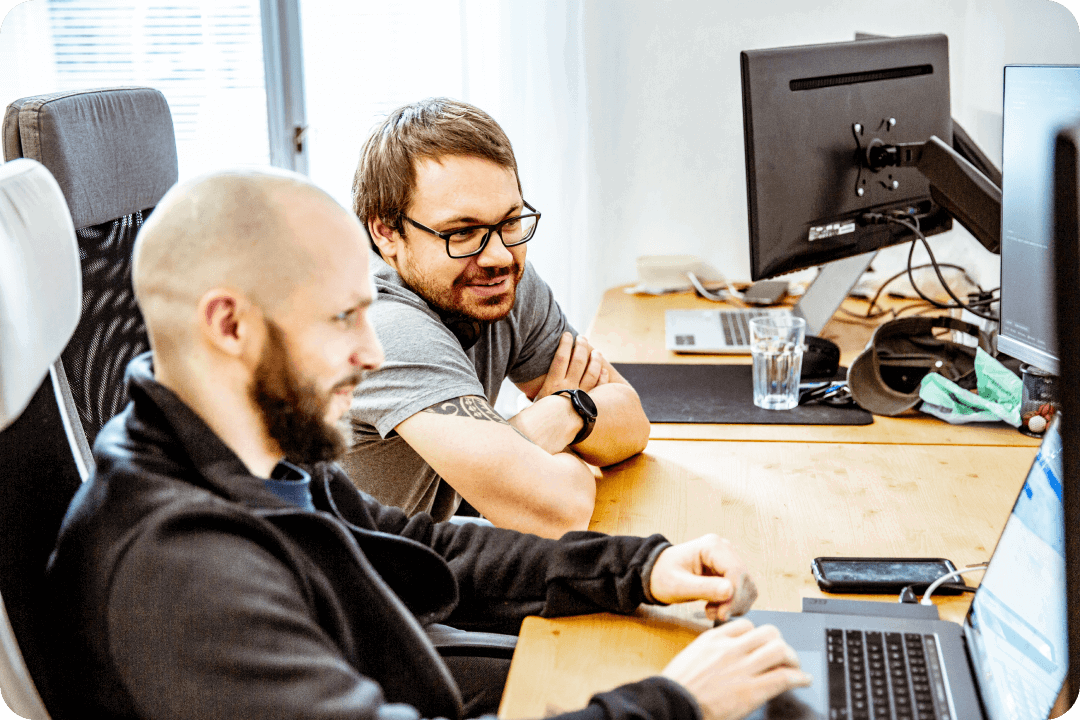 How to try Easy Redmine?
Start free trial
Ready in 10 secs in your geolocation.

Try all features
30-day unlimited trial.
Ask us anything
Our professional support will be happy to help you.
Enjoy it risk-free
No credit card, no obligations, no installation.