Comprehensive HelpDesk solution for a large company
NETSTAL is a manufacturer of heavy machinery. As an established Swiss company, for 60 years Netstal has been one of the world's leading suppliers of high-precision, high-speed plastic injection molding machines. Easy Redmine helps manage customers through HelpDesk plugin.
Challenge:
The main objective was to implement a unified support solution for the whole corporate group which the company is under. All tickets would primarily fall into a single project. Managers were supposed to be able to easily sort the tickets into sub-projects. Each ticket has a special field that retrieves data about the author from LDAP. It is used to automatically populate certain custom fields in the ticket for better convenience for the solver.
Implementation:
Easy Redmine's Help Desk plugin provided the ticketing solution – it creates issues with preset attributes from e-mails. For sorting into sub-projects, the "Move issue" feature was enhanced. Project assignment can be changed in the context menu or using an inline editing on the task list. Both options provide an autocomplete functionality for quicker search of the target projects.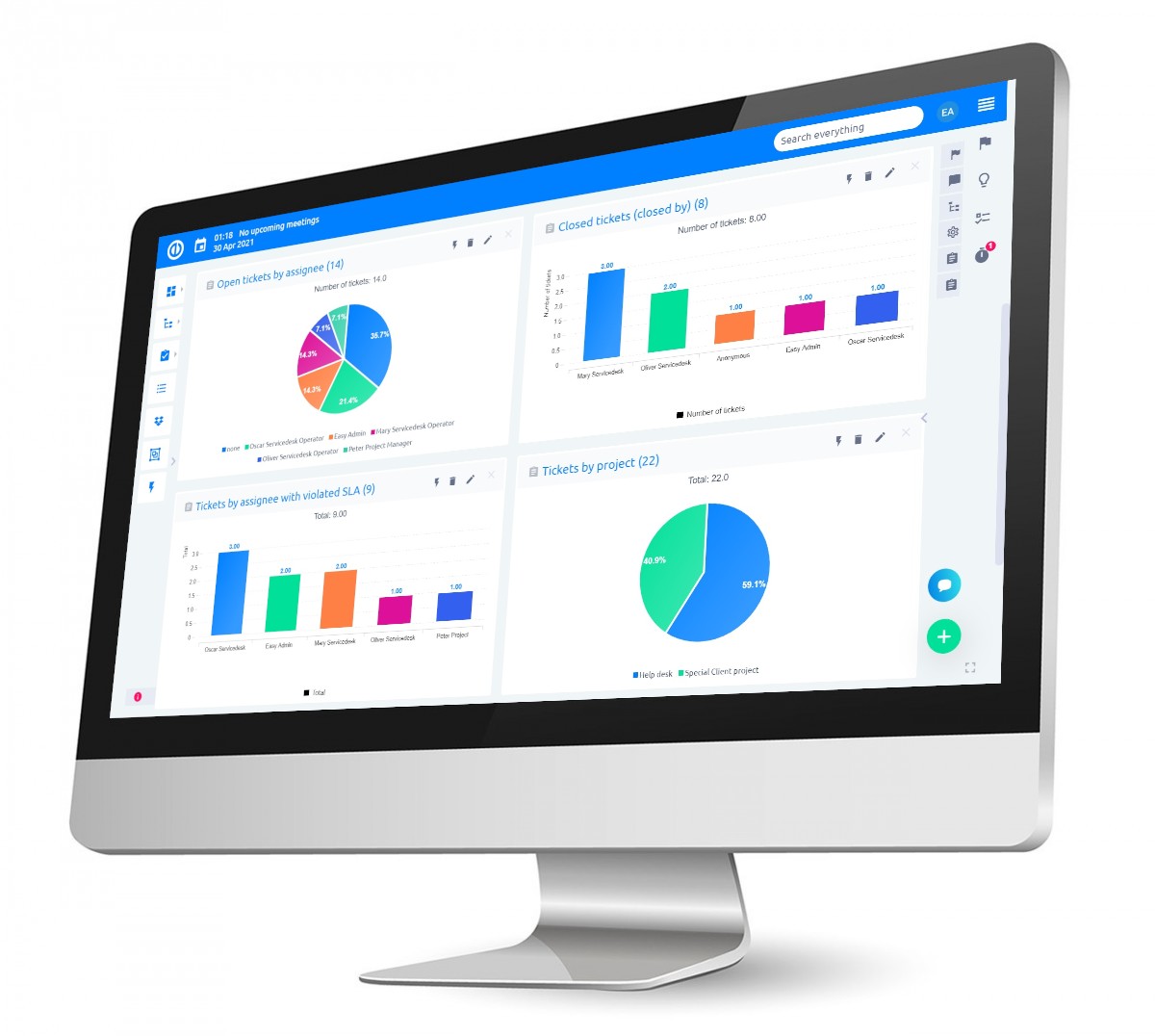 We added a mapping field into tickets and an assignee can look up a contact in the company's LDAP using this field. Based on the selected item, designated custom fields are populated with contact and other information which is useful for the solver. Custom field mapping can be set from the user interface – a user can determine which fields are populated by relevant information from LDAP.
Plugin used: