Why You Need an All-In-One Project Management Solution and How Easy Redmine Excels at It
Project management can be a tricky process and using an all-in-one project management solution would be a great idea to ensure that you're able to navigate through it effectively while meeting the project goals.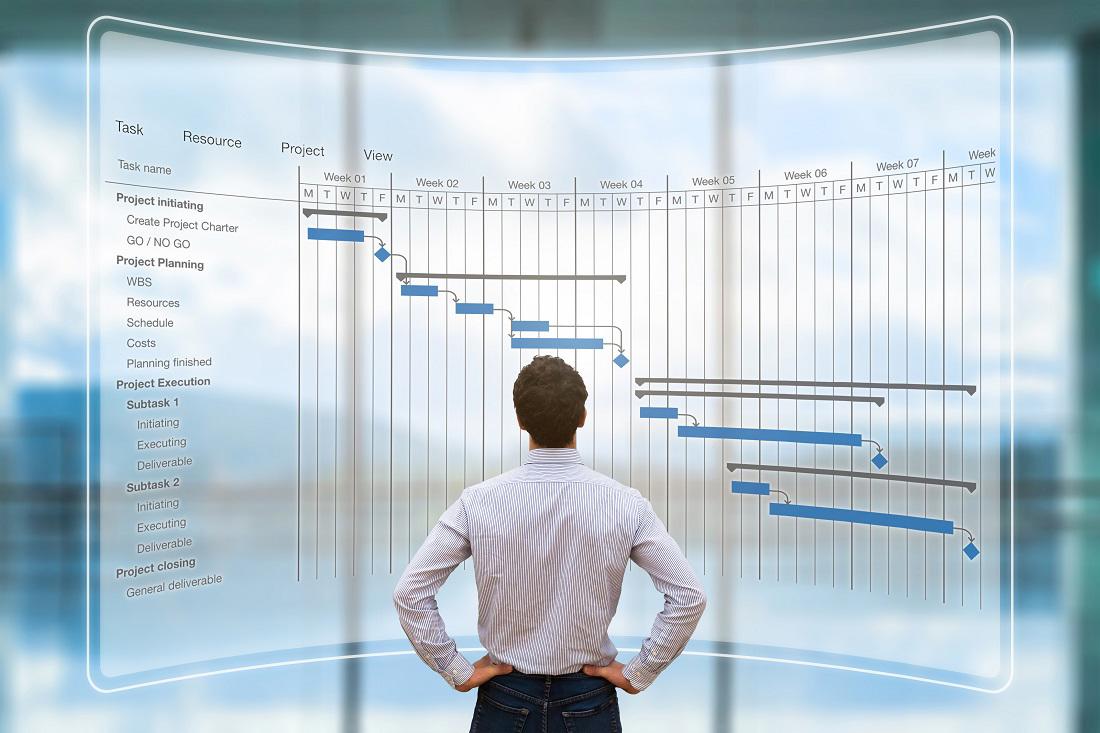 Reasons You Need an All-in-One Project Management Solution?
Anyone that has been part of a role that involves project management would tell you that an all-in-one project management solution is the only way to go if you want to ensure that you're able to manage a project effectively while also ensuring that it does not become too hectic. Here are the reasons why you should opt for an all-in-one project management solution.
1. It's More Organized
Organization and productivity often go hand-in-hand. Projects in today's era are often quite rigorous, demanding, and challenging and given all these characteristics, there would be no room for inefficiencies and lapses in productivity. An all-in-one project management solution ensures that everything that has to do with your project is organized and accessible to you at all times. This means that you will not have to waste your precious time looking for information, dealing with scheduling issues, navigating through resource management, etc.
Keeping everything more organized would improve the decision-making speed and the quality of the decisions themselves.
2. Everyone's on the Same Page
One of the biggest advantages of an all-in-one project management solution is that it eliminates confusion to a great extent by making sure that everyone's on the same page. Not only would such software allow every authorized stakeholder to access the same platform but would also enable the project manager to ensure that everything related to the human capital is accounted for and there's no lapse of communication from either end.
With everyone being on the same page, there would be a drastic reduction in delays and subsequent bottlenecks.
3. Cost Effectiveness
Using an all-in-one project management platform is a highly cost-effective solution. Using different platforms for different tasks and features would end up accumulating higher subscription costs compared to using just one platform that's equipped with everything that you need.
Such a solution would also save you from the hassle of managing multiple subscriptions and keeping a track of all of the features, purchases, and additional payments that you might need to take care of in the future.
4. Better Perception
If you're using multiple tools/platforms for different project management responsibilities, there's a good chance that a lot of the information related to your project would be scattered across multiple platforms, making it difficult to access it when you need it.
On the contrary, an all-in-one project management solution would have all of the information on a single platform, which allows you to take a better look at the overall status of everything that you're managing, with greater clarity and better perception. The accumulation of data would provide you with a more vivid picture of the entire management process and would offer insights that you might not have been able to get otherwise.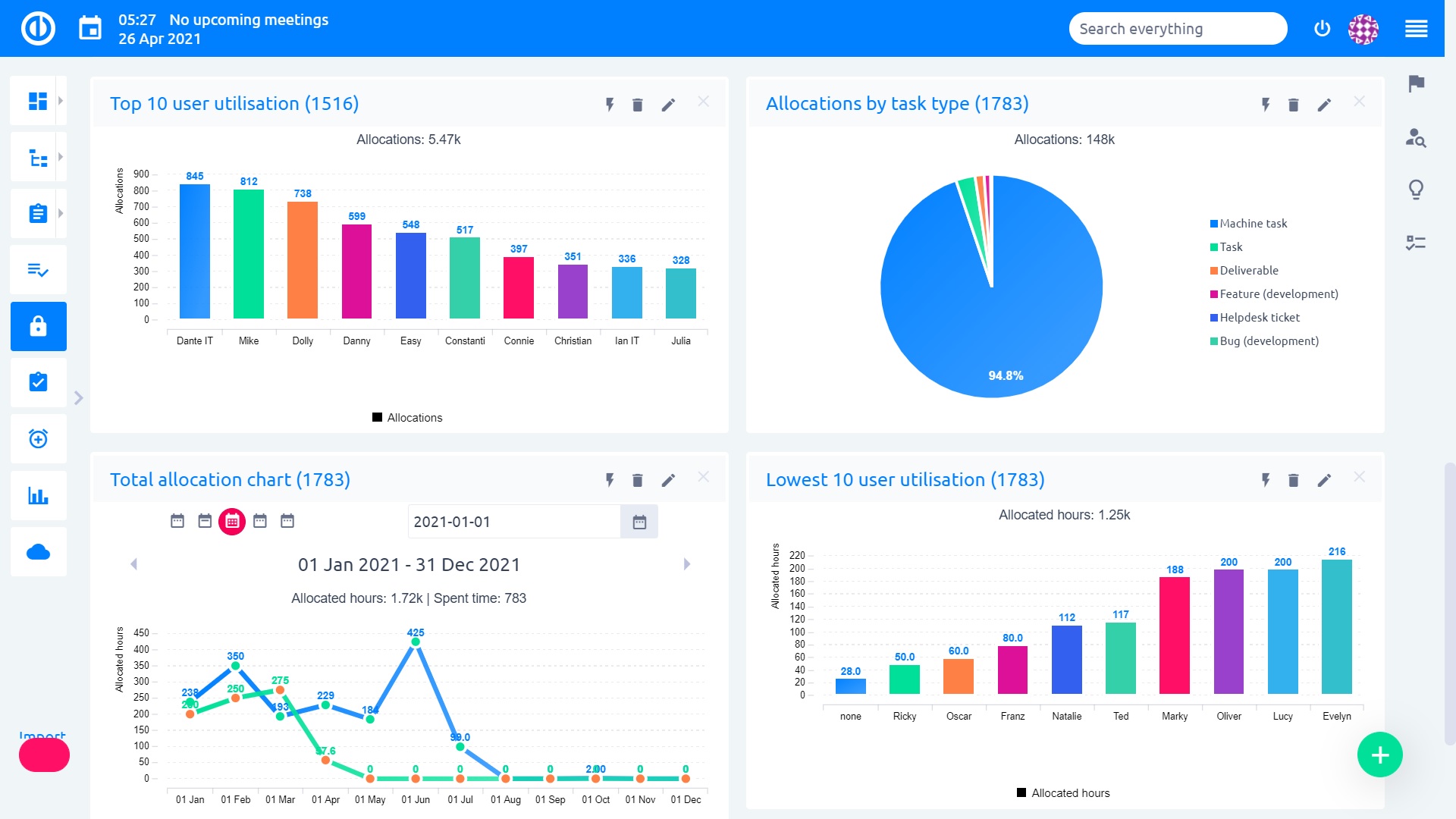 Dashboards in Easy Redmine
How Easy Redmine Helps?
Easy Redmine is equipped with everything that you'll need to ensure that you're able to manage a project in a successful manner. It's a one-stop shop for all your project management needs, making it arguably the best all-in-one project management solution. Here are the salient features and provisions that would make project management easier and help you meet your project goals.
Project Manager Dashboard
The project manager dashboard is a great tool for a project manager to organize all of his/her responsibilities and have access to the updated overview of the project's status and performance, at any given time.
Project Dashboard
The project dashboard allows you to see the current performance and progress of the project with a single glance. The dashboard can be customized in accordance with your requirements, allowing you have a better perception of the project.
Team Member Dashboard
The team member dashboard can provide any information regarding the project that the respective member might require. The dashboard can be customized for different roles, making sure that every stakeholder/team member of the project is on the same page.
Milestone Dashboard
The milestone dashboard is an effective feature to ensure that the project is progressing as per the requirements and helps the project stick to the intended timeline. This would reduce delays and allow the project manager to meet the goals of the project.
Easy Gantt/Global Gantt
Gantt charts are amongst the most commonly utilized project management tools because of their capability to illustrate a project's schedule. Easy Redmine's Easy Gantt and global Gantt allow you to visualize the project's schedule and conveniently plan tasks, by extending the ability to work with the entire project tree.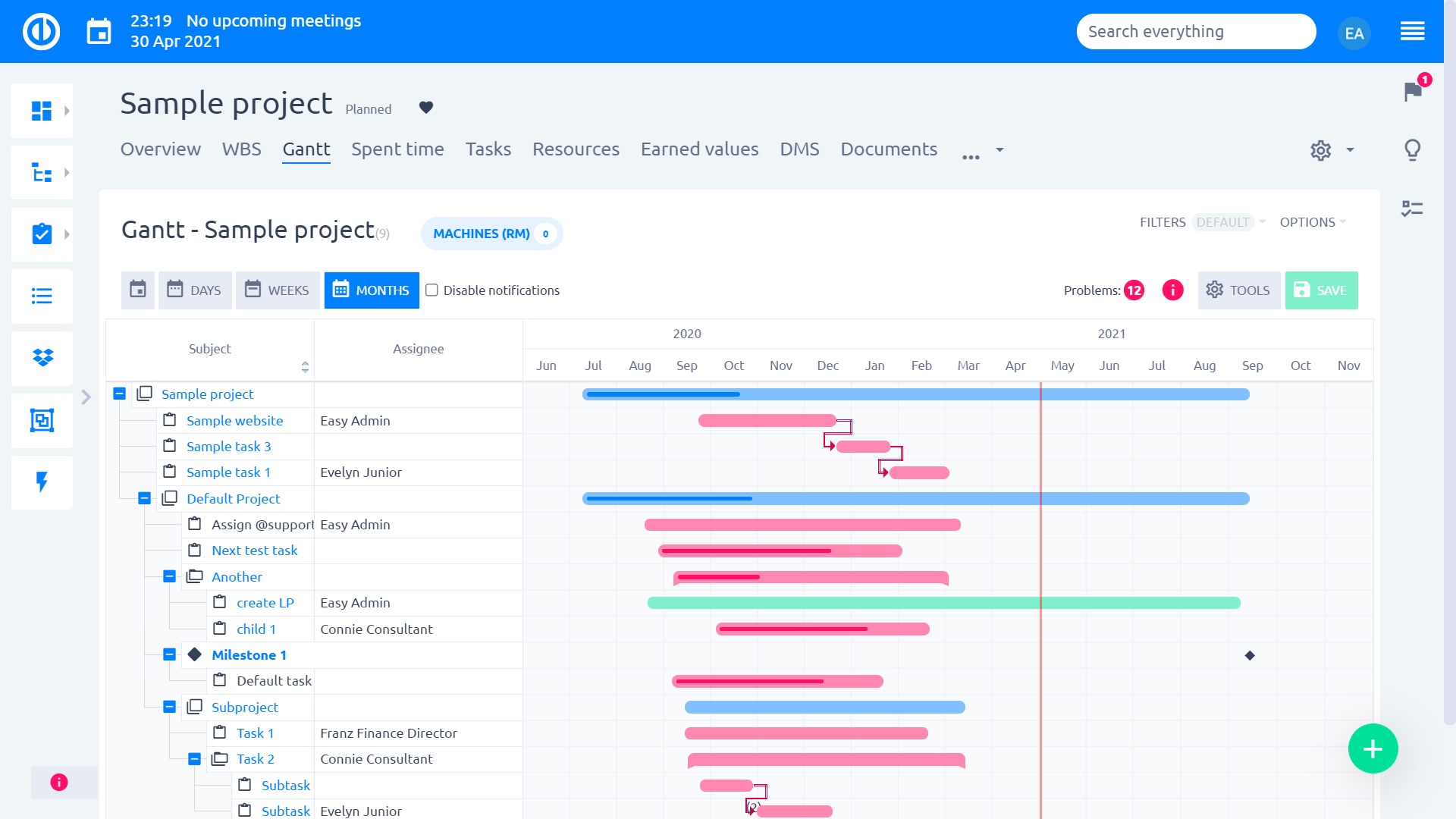 Easy Gantt in Easy Redmine
Graphs and Charts
Easy Redmine allows you to visualize any project entries that you want to, and you can prepare an instant report with just a few clicks.
Action Buttons
To eliminate the annoyance associated with monotonous processes for repetitive activities, Easy Redmine provides convenient action buttons to make your life as a project manager easier.
Time Tracking
Time tracking is a crucial project management responsibility, which often becomes a hassle in the absence of a proper tool. Easy Redmine makes time tracking easier by providing users with multiple ways to log and track time.
Meeting Calendar (Scheduler)
Easy Redmine ensures that you don't need to rely on an external tool to schedule meetings, by allowing you to check your colleges' availability and send invites.
Activity Reports
This feature allows you to generate activity reports so that you can always stay informed.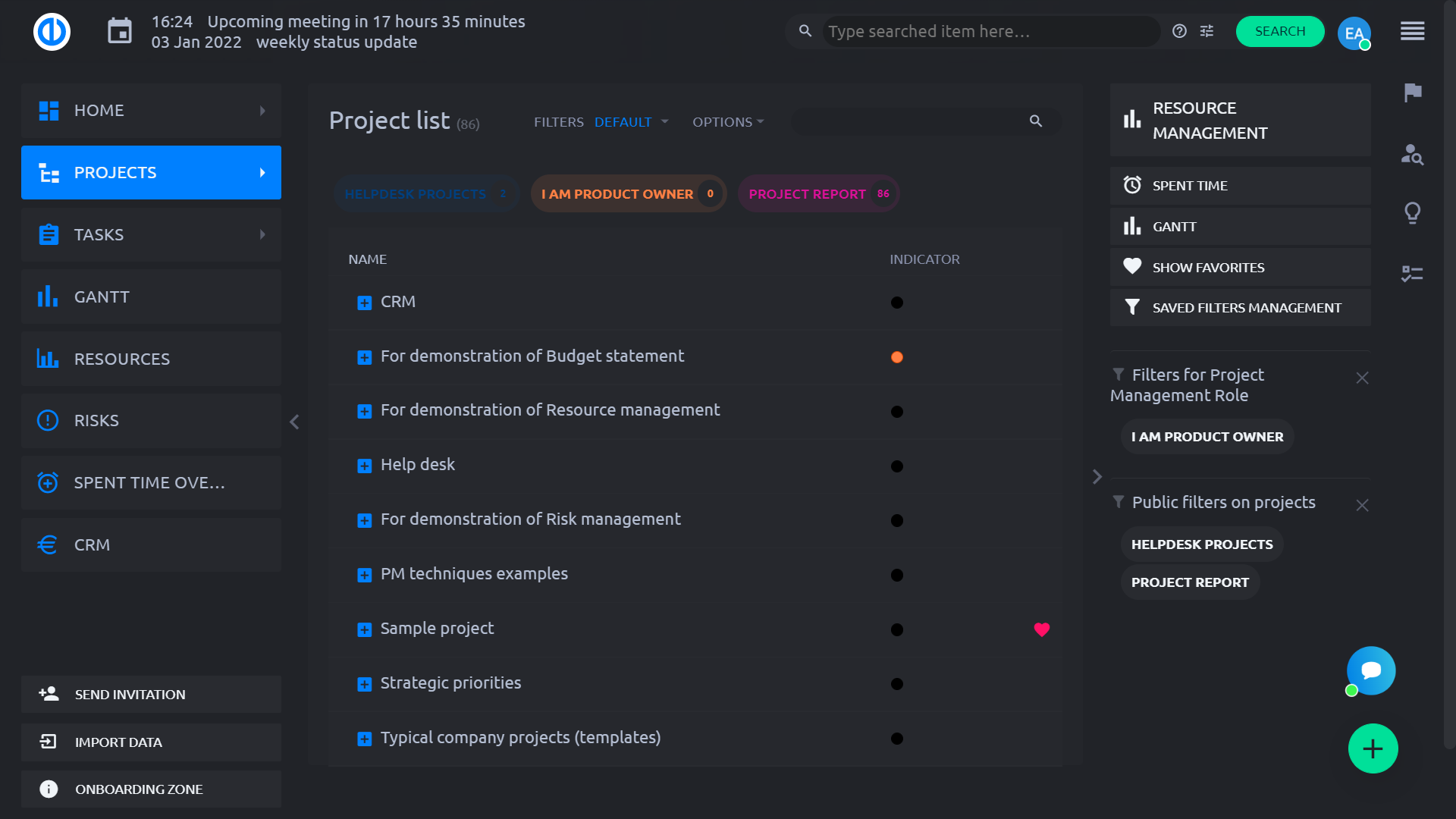 Dark theme in Easy Redmine
Workflow
The workflow feature enables you to have extensive control over the task tracking of your project and minimize unwanted user activity.
GDPR Compliance
Since data privacy is a serious concern in today's era, Easy Redmine makes sure that you do not need to worry about that by committing 100% GDPR compliance.
Conclusion
Easy Redmine is the perfect all-in-one project management solution and it can go a long way in helping you achieve your project goals and objectives, in a timely and efficient manner.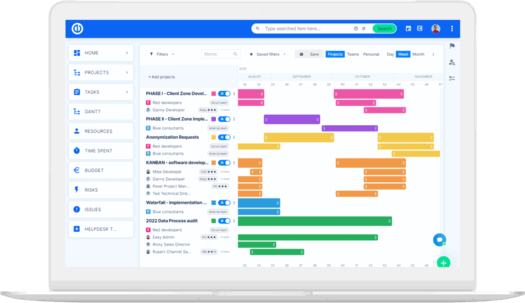 The ultimate Redmine upgrade? Easy.
Get all powerful tools for perfect project planning, management, and control in one software.