Does Easy Redmine Help with Team Collaboration and Communication?
Easy Redmine's HelpDesk software simplifies your communication and workflow, centralizes your information, and keeps every responsible employee up to date is essential when you have a problem.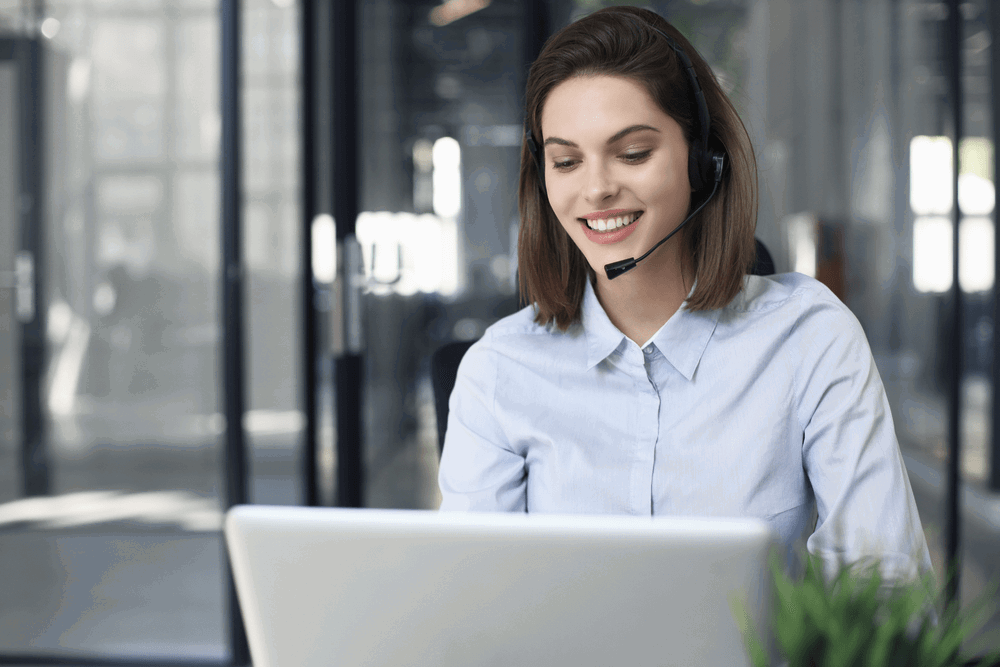 This increases the efficiency of your company and gives answers to a variety of frequent challenges and issues. You can keep track of all of your demands on a single platform, which will help you prevent misunderstanding. In addition, your staff will decrease time consumption and classify the problem according to its priority status.
Easy Redmine is a project and process management and time-tracking solution that functions as support desk software. This multitasking program will assist you in streamlining your workflow and identifying emerging trends.
Set your service level agreements (SLAs) and offer your customers high-quality help, increasing their happiness. We can break down the whole system-wide process into the following parts:
HelpDesk
Easy Redmine's integrated Help Desk solution may help you provide better customer service and streamline your business processes. It is possible to create tickets in two ways: by email or via a more streamlined user interface.
In projects, tickets are kept, and from there, you may set service level agreements for pre-paid hours, transfer "unused" hours, and quickly produce reports.
What you can find in HelpDesk:
Customers can send tickets by email or via a streamlined user interface.
Sorting of tickets into projects based on customer/product criteria or any other criteria that may be applicable.
During the ticket processing process, customers will get automated email alerts.
Time to answer, time to solution, proprieties, and pre-paid hours are all included in the definition of SLA.
Reports for each project or customer, as well as an overall summary of ticket processing statistics
Statistics for the HelpDesk that you may customize
SLA reports include the average initial response time, failed SLAs, success ratio, and other metrics.
The operator keeps track of the performance of each ticket (ticket owner).
Users of the Help Desk - An extension of the Help Desk that provides an interface for external customers who input and manage their requests via the Help Desk system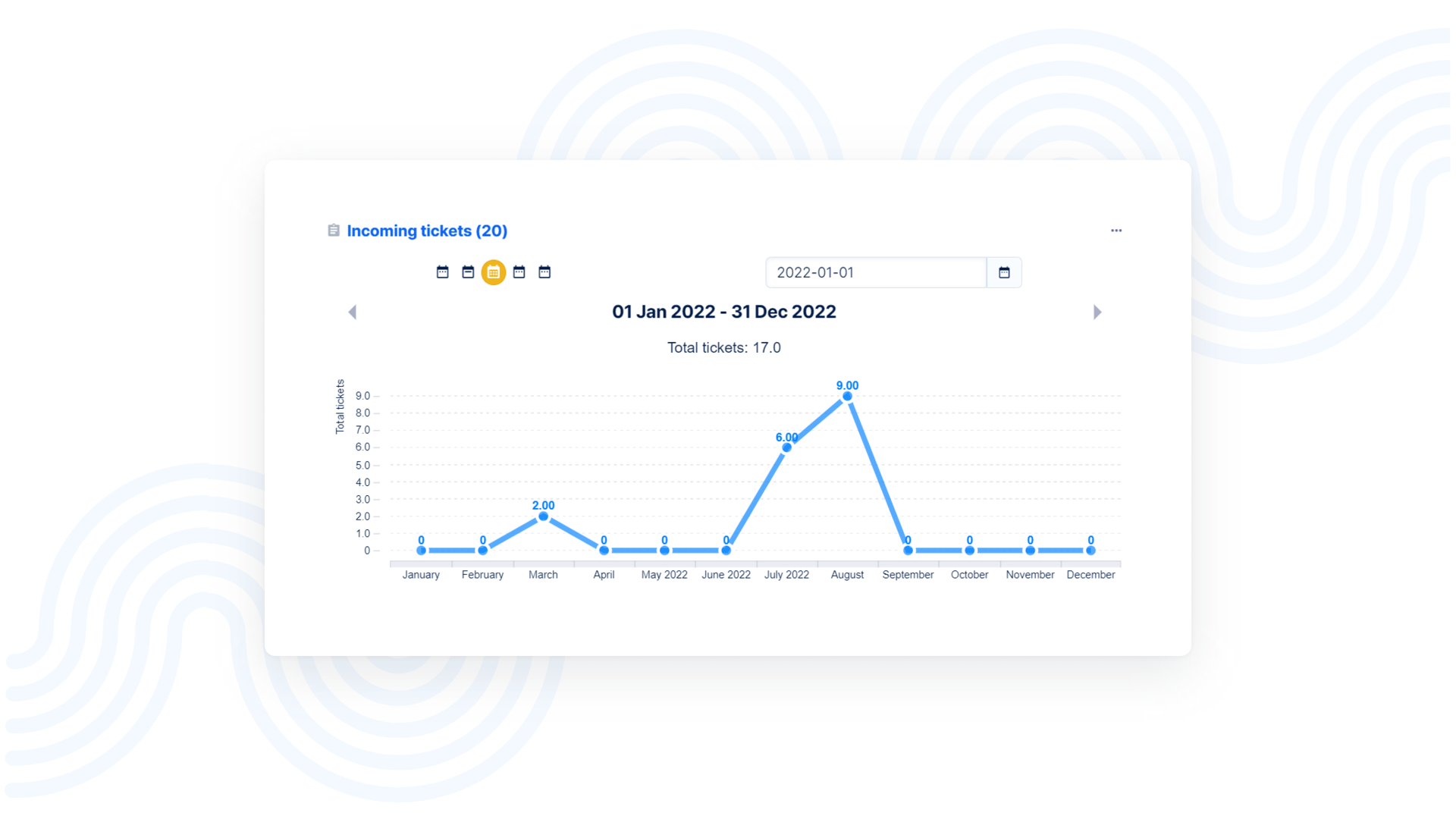 Alerts as Early Warning System
Easy Redmine Alerts notify you about important changes to you and your team members. Users may create their alerts and be alerted by email if the criteria they specify are fulfilled. Typical notifications include deadlines for milestones, budget overruns, and past-due jobs.
Notifies one or more people through email when a new message is received.
Notifications are divided into three types.
Configuration of the circumstances under which tasks, projects, and milestones are notified
Configuration of the duration of time during which you should assess the requirements.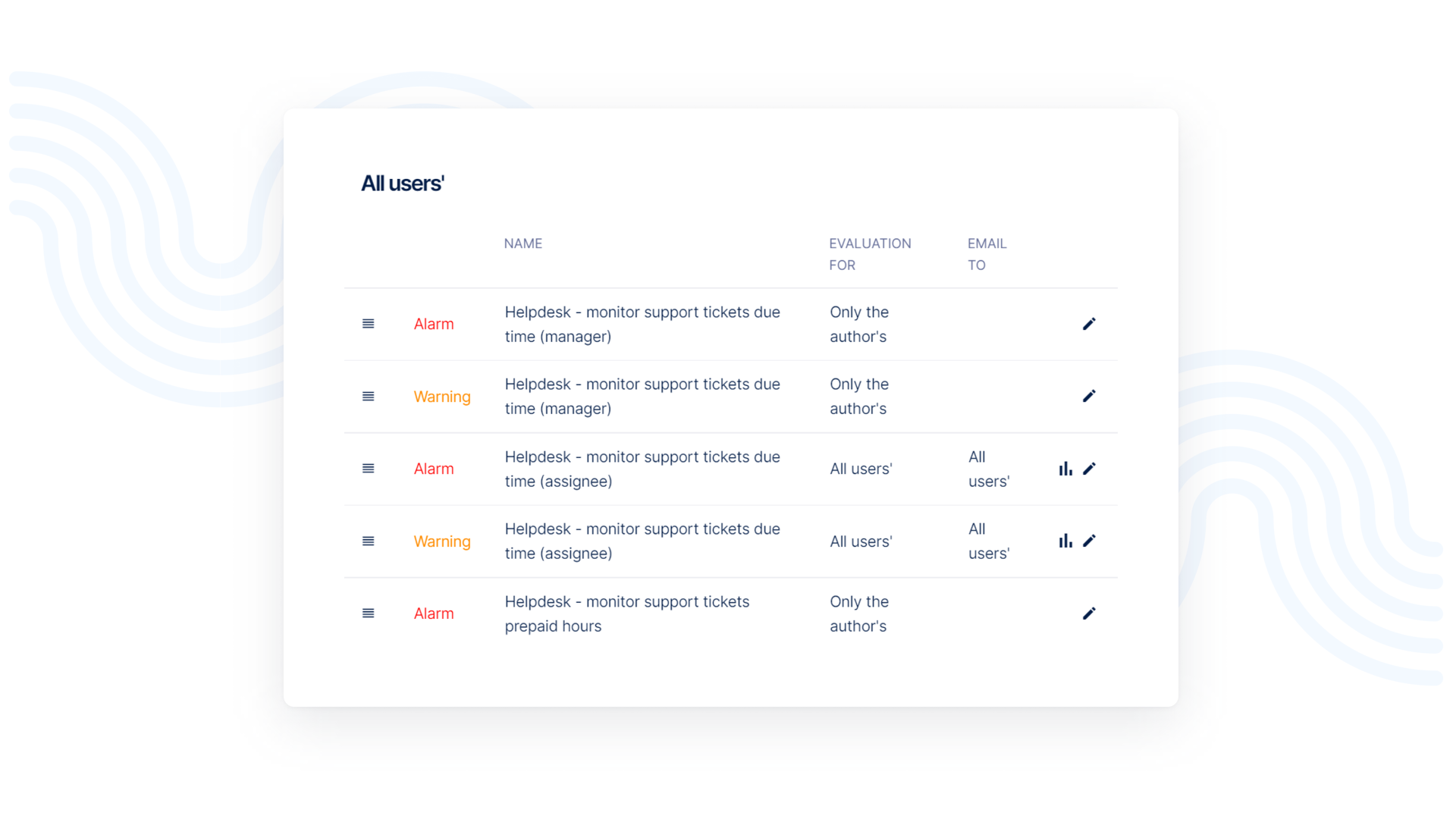 HelpDesk Director Dashboard
A predefined personal dashboard fit for the function of the Help Desk Director is intended to offer quick knowledge of current performance related to client service management and accessibility from any device. He can see the number of people that show up, statistics about the HelpDesk, Control panel, and much more.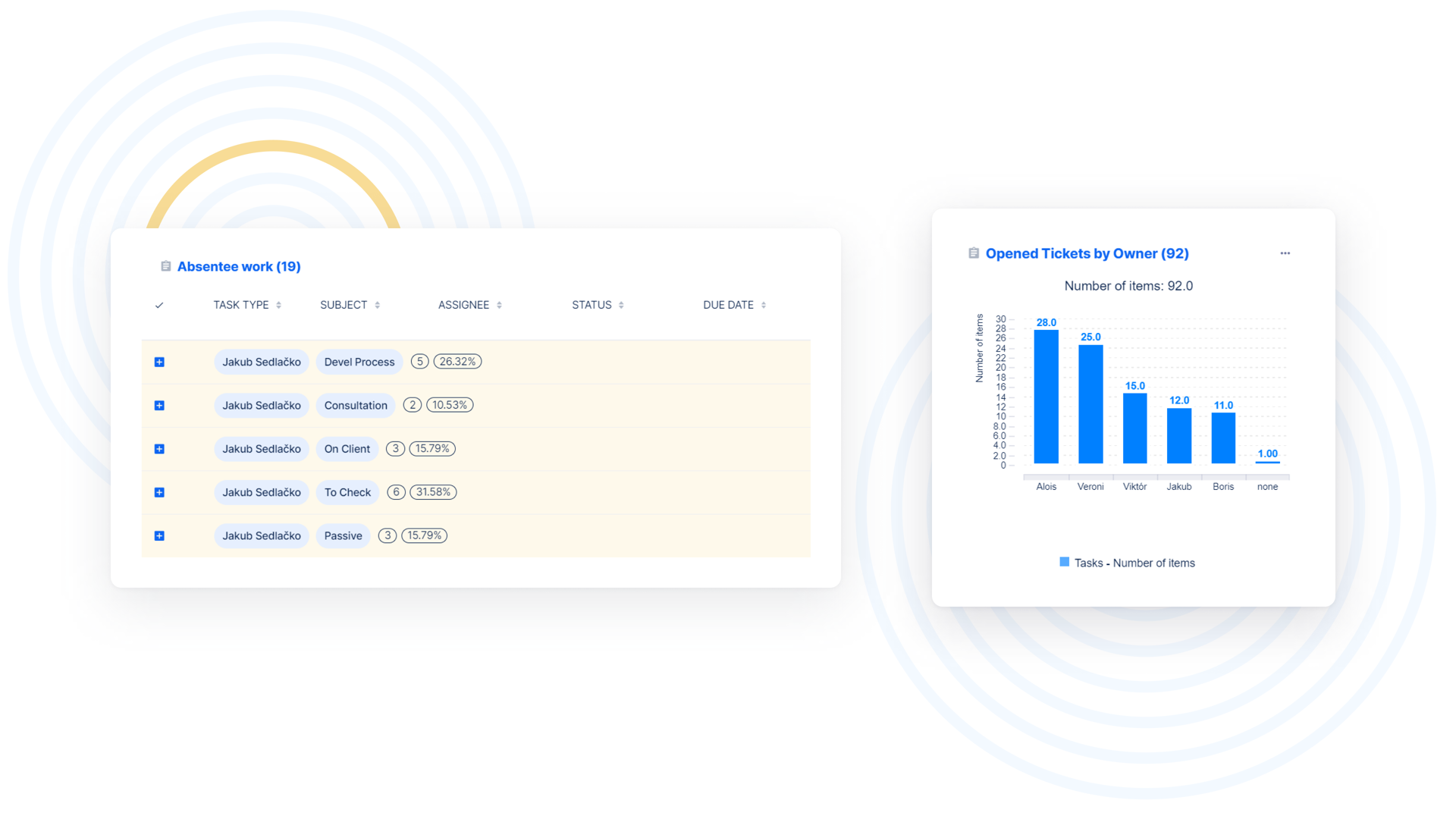 HelpDesk Operator Dashboard
To give quick knowledge of current performance related to customer support operations, a predefined personal dashboard suited for the Help Desk Operator job has been created. Watch your timesheet, attendance or statistics.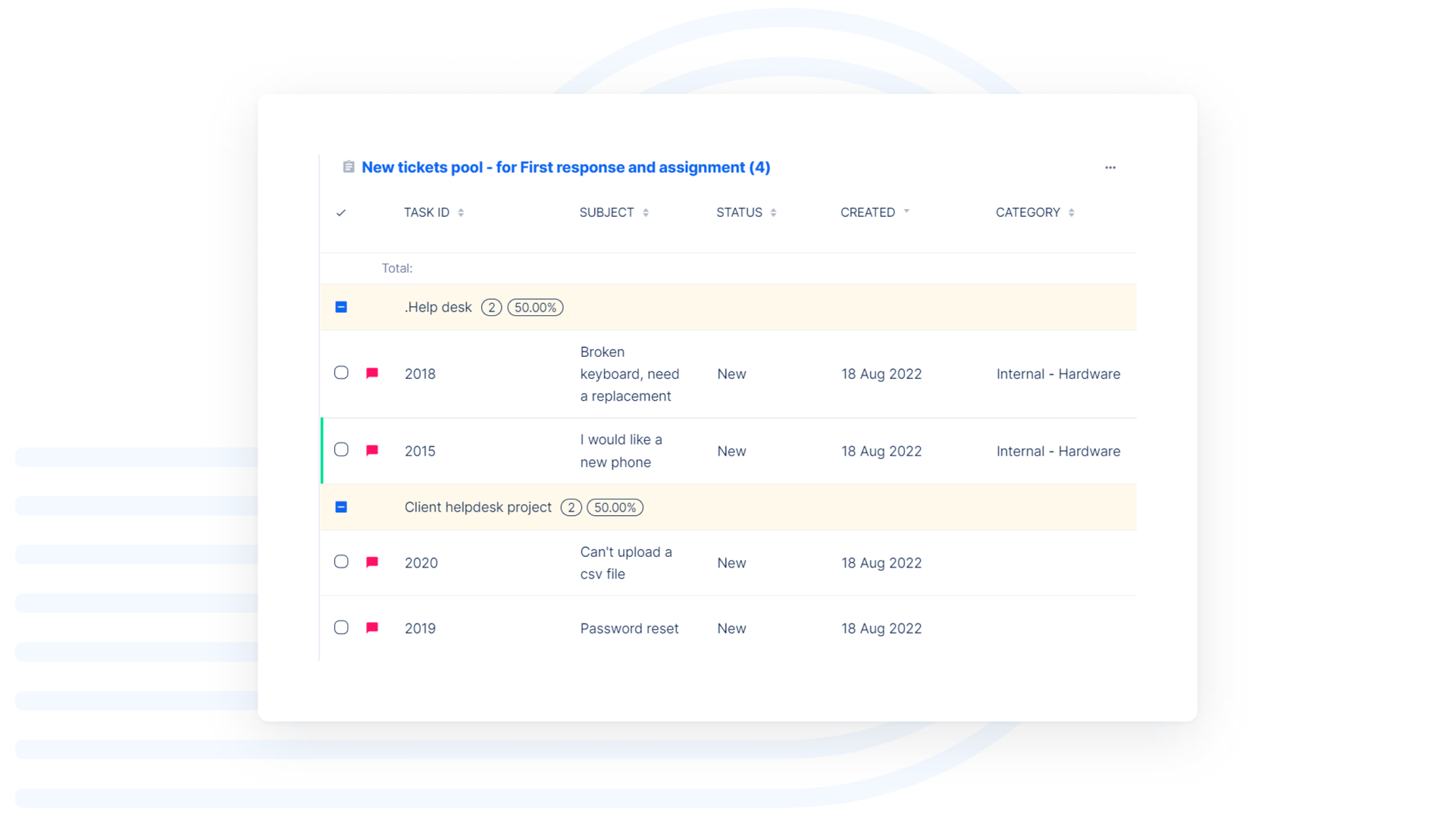 How to setup the structure of HelpDesk
It is necessary to decide on the organizational structure of HelpDesk initiatives.
Single project for all tickets: The option is not necessary if you only want one project that collects emails from a single mailbox. All emails delivered to the mailbox will generate tickets for that project regardless of which project they are sent to. It makes no difference at what level this project is at; in essence, it has its existence inside any portion of your project structure.
More HelpDesk tasks as a result of a single mailbox: All of the received emails are added to a generic project. You do, however, have one customer that has a unique project and set of circumstances to deal with. The Default HelpDesk project might be placed on the first level, with the specific projects below that level. However, this is not suggested if you want to collect tickets from diverse issues and compile them into aggregate lists, statistics, or summaries of their contents.
More emails, but there are no particular client projects: For example, you may have the three projects on the same level and potentially underneath a primary project that encompasses them all.
Conclusion
All in all, HelpDesk is completely linked with the Easy Redmine and B2B CRM plugin. When you look at a particular problem, you can view all client information, including tags, contact information, and previously submitted customer tickets. And client access to your Easy Redmine is made easier. The Clients themselves will find it far simpler to submit issues and contact your operators directly via the application.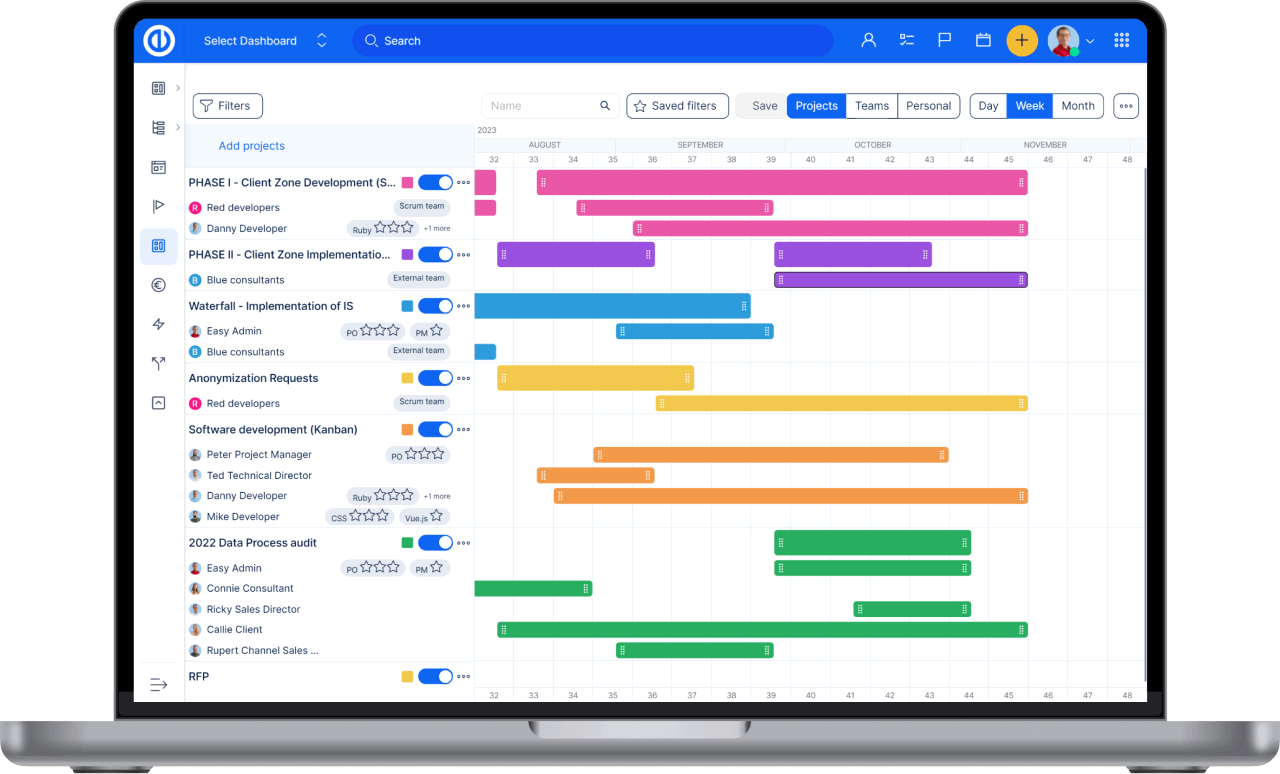 All-in-one software for a modern project manager? Easy.
Get all powerful tools for perfect project planning, management, and control in one software.