Redmine B2B CRM plugin
From web visit to a paid invoice.
Get full control of your customer's relationships. Ultimate and complex CRM solution for you and your team.
First Redmine solution on Rails 6
Upgradable from all Redmine versions
100% Open Source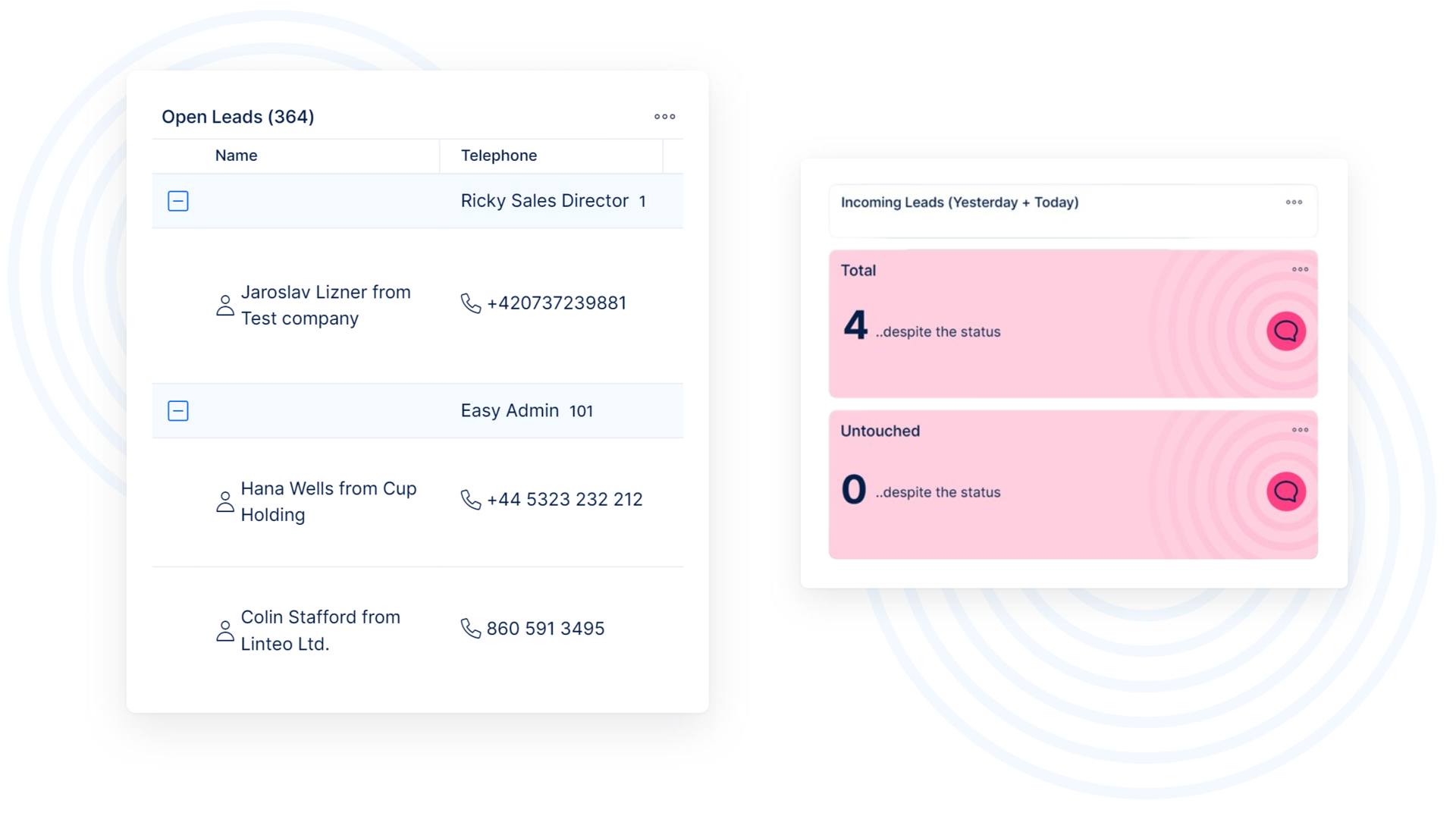 Boost your sales performance
Easy Redmine's CRM plugin allows you to register your leads and contacts. Easily link contacts to projects & tasks and synchronize them with your other devices. Simply keep track of all communications, and integrate them with your lead-generating solution.
From the first contact to the quote and paid invoice, Easy Redmine CRM has everything you need. Explore CRM plugin in Easy Redmine free trial.

How do users see it?
"Easy Redmine met our needs out of the box. The product is feature rich and the price is low compared to products with similar features. We are satisfied with the performance of the product and would not hesitate to choose it again."
"We use Easy Redmine to simplify our work in managing projects. We made a few tweaks ourselves to this Open source application but we are overall very satisfied."
Features of Redmine B2B CRM plugin by Easy
| | |
| --- | --- |
| Flexible sales process setup | |
| Ultimate customer information (deals, invoices, people, task, project) on one place | |
| Absolute personalization based on role in a sales team | |
| Improved management of Sales activities, also integrated with Easy Calendar | |
| Kanban view for your forecast/pipeline | |
| Create proposals in a few clicks with new Price book and Quote templates | |
| | Start Free Trial |
More features of Redmine B2B CRM plugin by Easy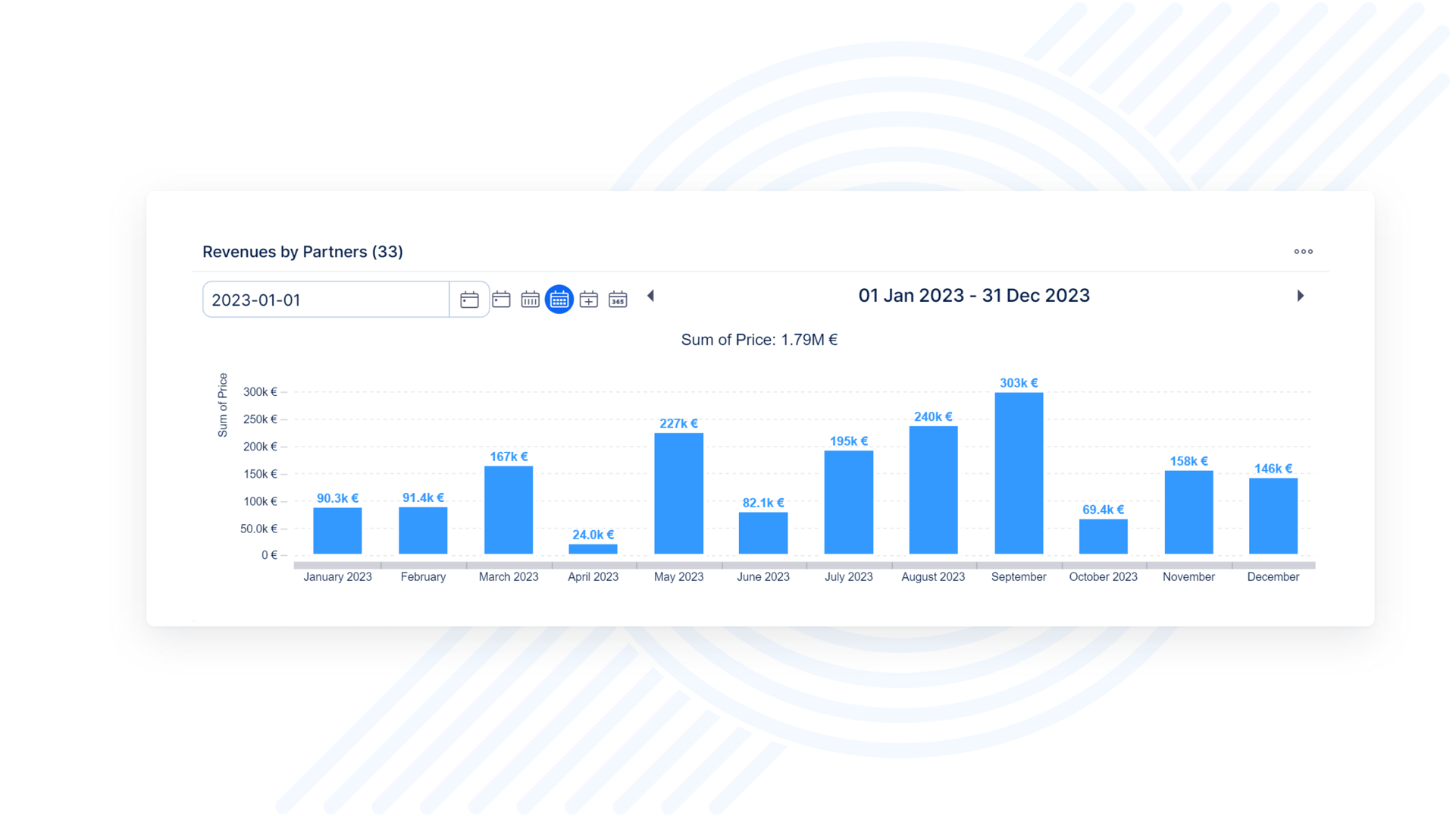 CRM within projects
Even though CRM is a project level module, CRM cases can be linked with contacts and tasks. Track and manage leads, opportunities, quotations, clients, upsales, partners etc. with this Easy Redmine plugin. Want to be updated real-time? No problem, e-mail notifications are available.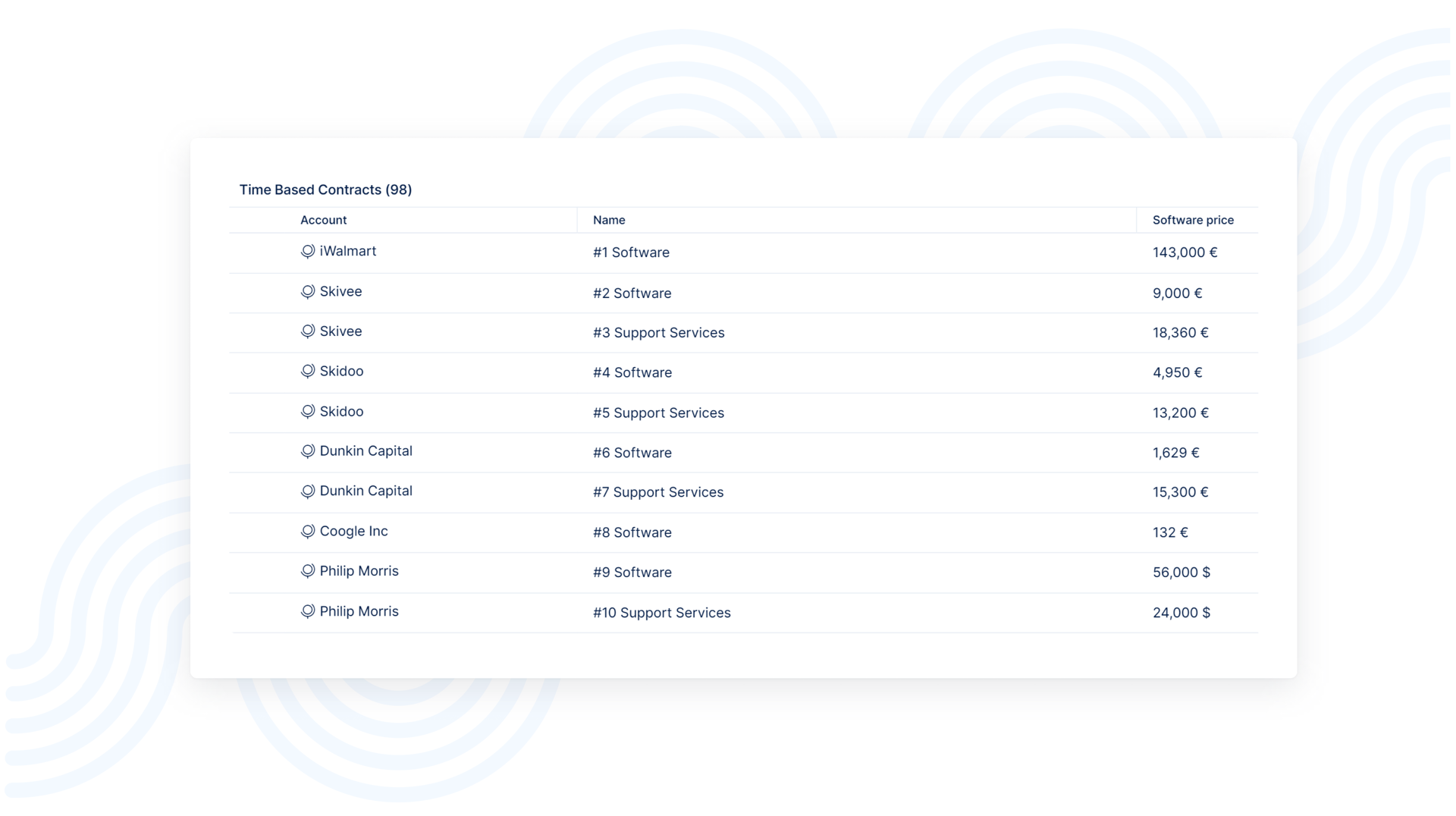 Automation of sales process
CRM case can be created by proceeding straight form particular mailbox or from a web form. When received, an automatically generated email can be sent. Additionally, auto-reply can be sent when CRM case is updated. The sales process can be pushed to the next level with Marketing Automation that can automatize repetitive actions of your marketing-sales process.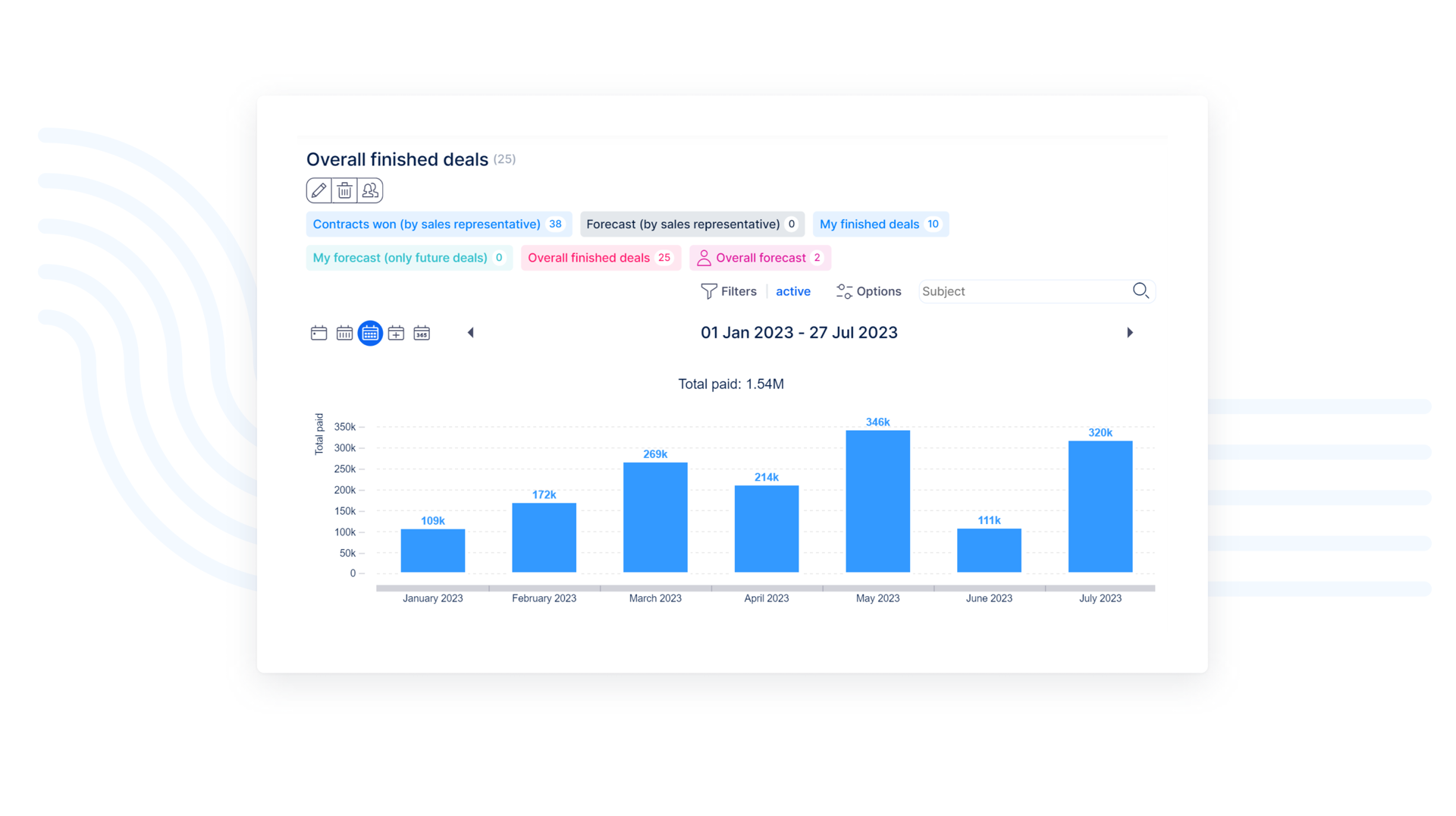 Sales statistics
Control sales performance on one overview page. Statistics are completely customizable and can be displayed using 2 types of charts - a pie chart and a bar chart. Have instant insight into the performance of your sales in Redmine CRM plugin, such as sales per country, sales per product, sales performance per user, and sales forecast per user.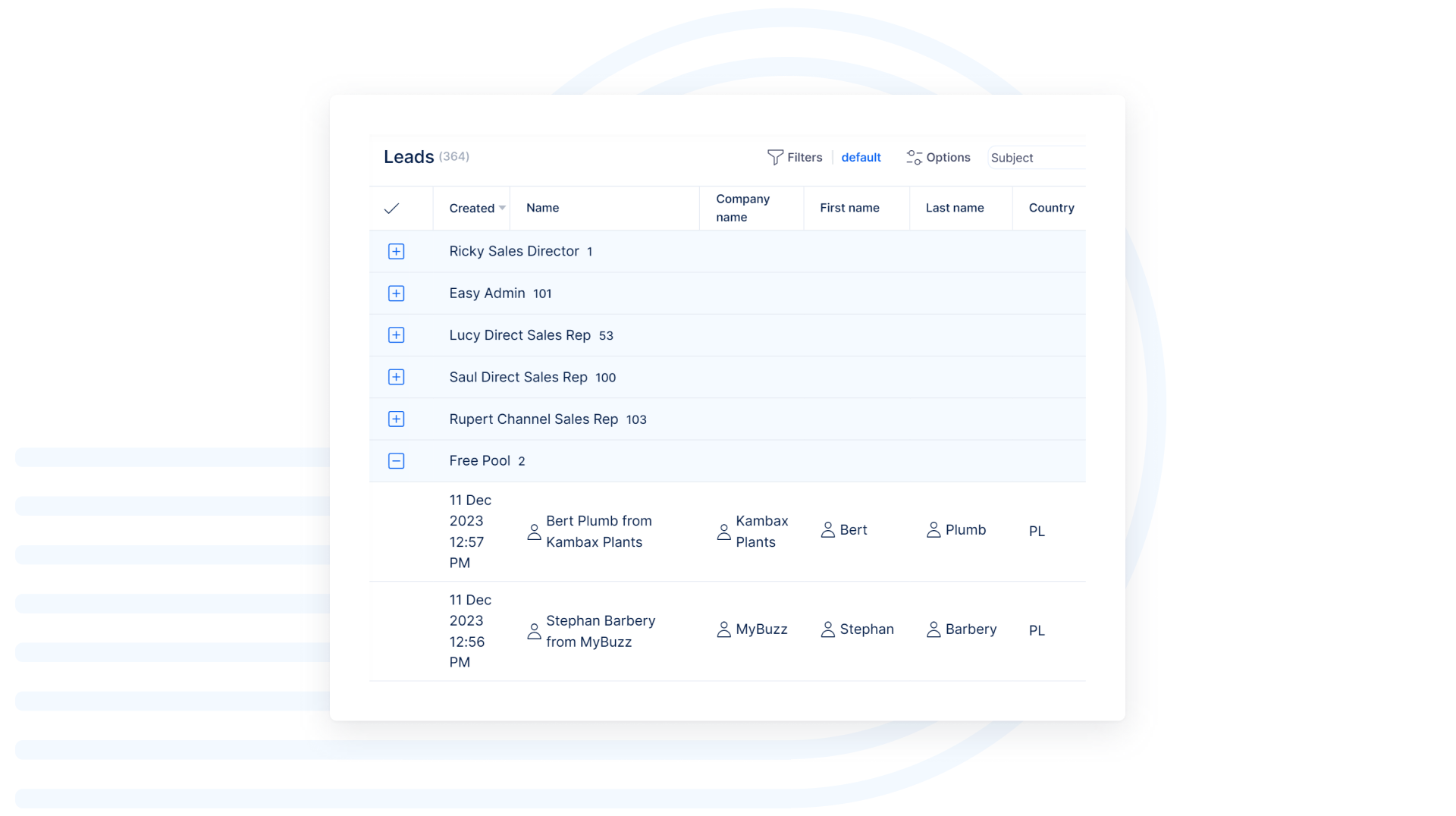 E-commerce integrated solution
Manage all the business from your information system. Integrate complex e-commerce solution via Redmine REST API. For example, e-commerce orders are saved as tasks or CRM cases and if tasks are updated, then orders are updated as well. All thanks to Redmine CRM plugin.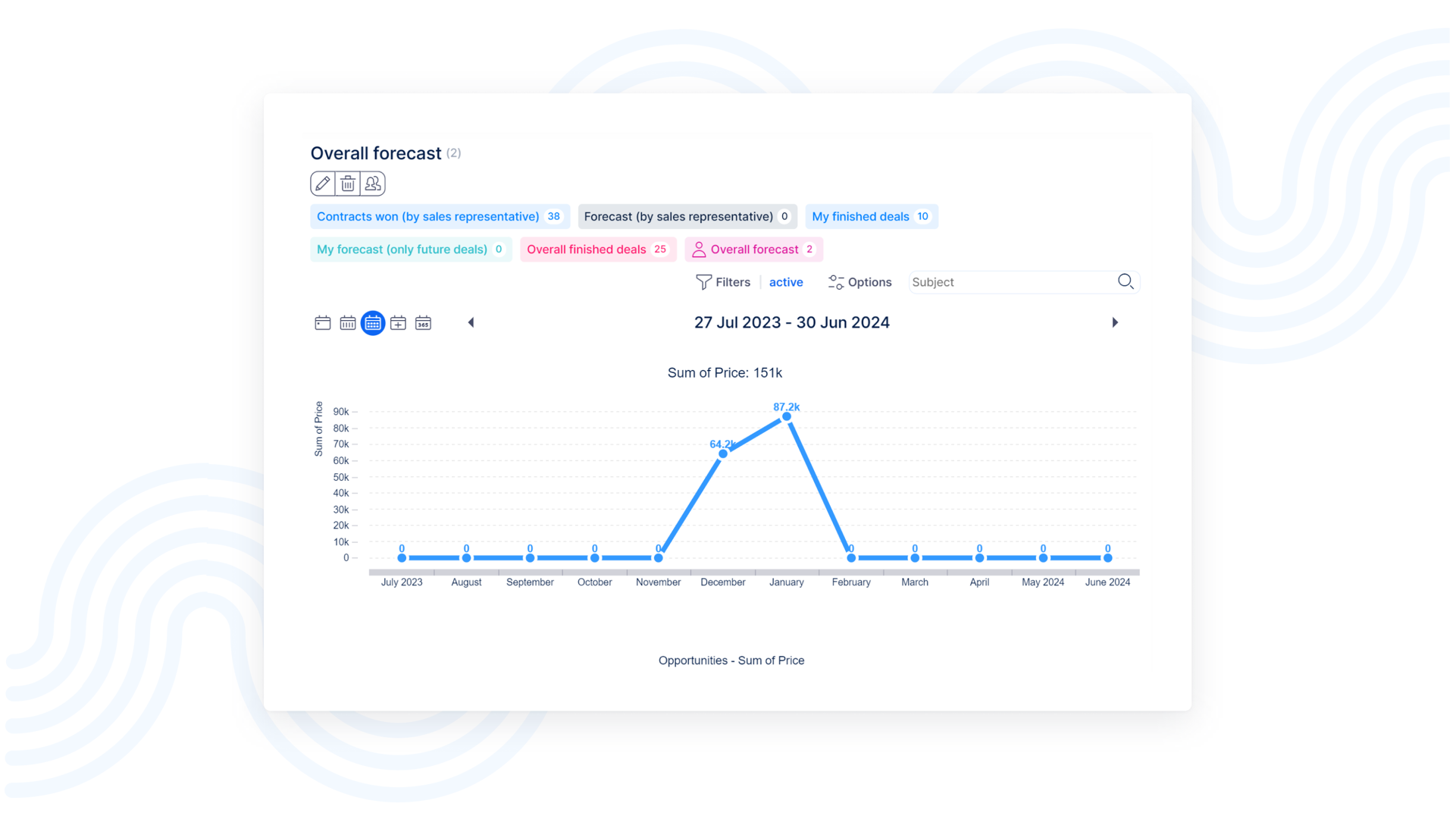 E-mail communication is integrated
Send e-mail by updating CRM case or update CRM case using incoming e-mails - all emails are kept in one CRM case and all communication is done just by updating the CRM case.

B2B CRM plugin by Easy - your gateway to Easy Redmine
Essentials
Easy Redmine
Complete & extensible Redmine upgrade
Easy Redmine is a complete and extensible Redmine upgrade. Combination of new mobile design with useful plugins & features will make you enjoy your project management, improve communication & user experience and save your time. It is extensible with plugins for Resource, Agile, Finance, CRM, Help Desk and more.

SHINE Consulting Ltd.- holder of accreditation of the Project Management Training Program "Project Management in Practice" (International Standard IPMA) and is also a member of the PMI R.E.P. Registered Education Provider. **The PMI Registered Education Provider logo is a registered mark of the Project Management Institute, Inc.