Refine Your Company's Strategic Direction with Easy Redmine's Planning Modules
Proper project management drives strategic goals. This post discusses how Easy Redmine's planning modules can help refine strategy by optimizing your projects.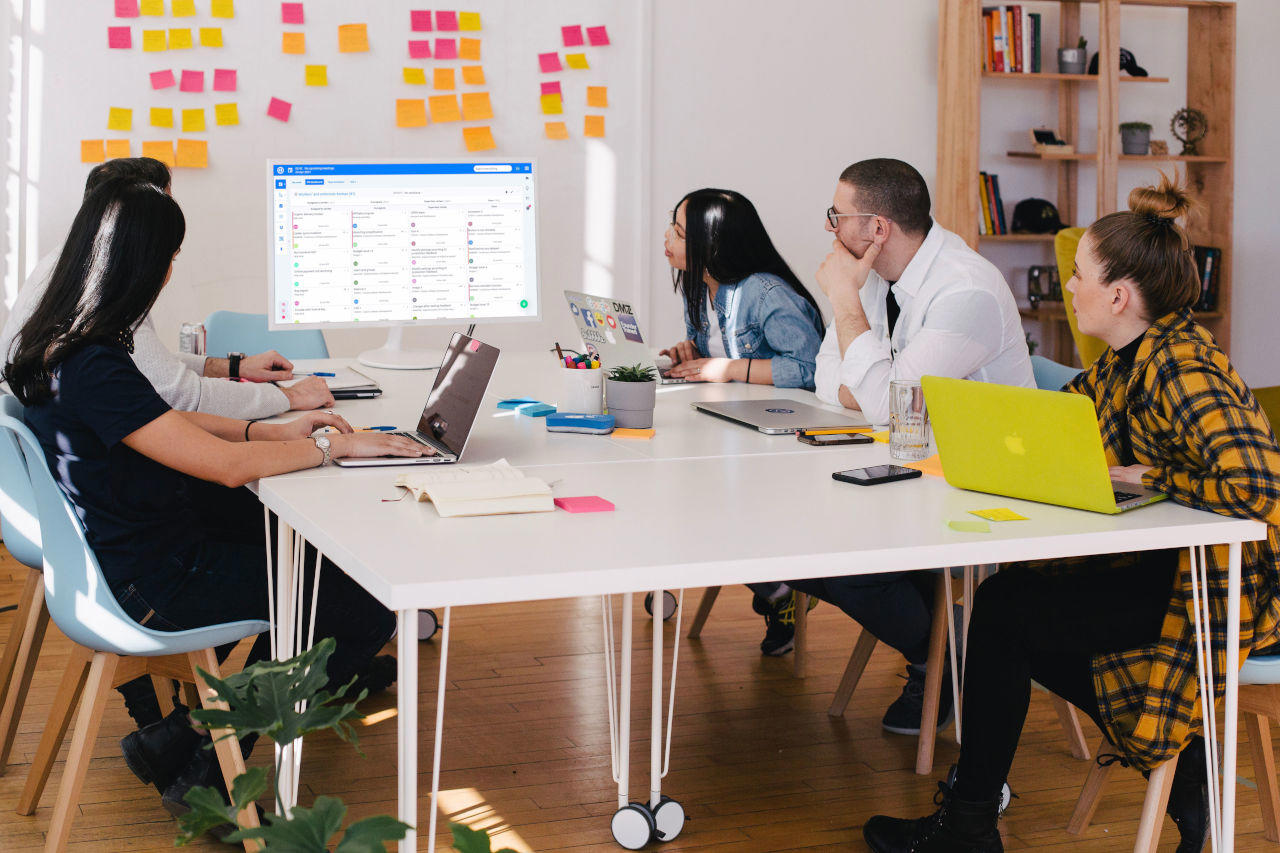 As the business landscape becomes more complex and uncertain, the need for an agile strategy has never been greater. Staying ahead of the competition requires modern-day businesses to adapt rapidly to changes in market conditions and customer needs.
Projects are an essential aspect of any business aiming to develop a strategy that keeps up with the evolving market. An optimized, adaptable business strategy relies on a well-defined project management process, which establishes the connection between organizational goals and objectives and the specific projects that will help achieve them.
However, devising and implementing a proper project management process can be challenging. Many businesses struggle with ineffective communication, inadequate transparency, inaccurate progress tracking, and misalignments between the project's ambitions and the company's strategic objectives.
If you are not realizing the intended results from your projects, you can turn things around with the right project management software. Top-range packages like Easy Redmine come with cross-platform modules that make all project types and stages, from research and development to sales and marketing, a seamless, collaborative, and highly fruitful experience.
Read on as we discuss the importance of project planning modules in refining your company's strategic direction.
How Does Project Management Modules Support Company Strategy?
Project management software can help you set clear goals, track progress, and make appropriate adjustments as and when needed. That way, you can ensure your project aligns with your business strategy throughout its implementation.
Some of the specific ways in which project planning modules can support your strategic processes include:
Reinforcing resource management: A good project management tool will give you a comprehensive overview of your projects and their statuses, as well as your current resources, strengths, and weaknesses. As a result, you can allocate resources accurately and avoid over-budget expenses.
Enabling superior goal alignment: Top-range project planning options come with tools that support efficient resource management. You can set and track goals and KPIs for individual projects and keep them in line with the company's overall strategy.
Supporting faster troubleshooting: Project management solutions typically offer dashboards that help you keep a close eye on the progress of every project. That way, you can quickly identify actions that are falling behind or at risk of going off track and take timely corrective action.
Enhancing decision-making: With all the relevant information about ongoing and pipelined projects at your fingertips, you can make timely and informed project management decisions and proactively support your strategy.
Improving communication and collaboration: A good project management solution will facilitate communication, collaboration, and alignment across your company. If the entire organization can get behind a project, they will likely back your overall strategy wholeheartedly.
Easy Redmine's Planning Modules Can Help You Improve Your Business Strategy
As one of the most comprehensive and extendible project-management suites, Easy Redmine combines a vast array of valuable features with multi-platform support to make project planning and execution enjoyable, collaborative, and efficient.
Easy Redmine's modules can make project management a seamless experience for your team members, regardless of their role and location. Below are six must-have modules in the Easy Redmine project management suite.
1. Agile Board
As an agile development module, Easy Redmine's Agile Board supports both Scrum and Kanban methodologies, allowing you to deploy and manage events, backlogs, tasks, and task statuses as effectively as possible. Agile Board also integrates seamlessly with classical approaches to create a comprehensive approach to project management.
2. Financial Management
Easy Redmine's finance modules streamline financial management in projects. With functionalities like project budgeting, project portfolio financial statements, cash-flow predictions, and straightforward price calculations, you can leverage opportunities and mitigate risks more effectively.
Easy Redmine module for financials also includes optimized dashboards to suit specific financial roles. For example, the CEO dashboard provides top-level, at-a-glance awareness of current financial performance to top management, while the Finance Manager dashboard offers an intuitive view of performance metrics relevant to finance managers.
3. Timesheets
Easy Redmine's timesheet module simplifies tasks like batch logins, editing and managing time entries, and submitting time reports. You can log in, edit, and manage project timelines and time entries on any platform, making it easy to track time spent on projects even when working remotely.
4. Resource Management
Easy Redmine's resource management module allows you to allocate resources across your projects visually. You can intuitively drag and drop workload balancing and identify encroaching capacity issues before they become problematic. The module also delivers useful statistics about work allocations, competence, and attendance, providing reliable support for continuous improvement.
5. CRM
Easy Redmine's CRM and contacts management modules make managing customers, leads, and contacts easier. With Redmine's straightforward CRM, you can identify, prioritize, and follow up on leads to turn them into customers with minimal effort.
The module will also help you manage your potential opportunities, enabling you to stay connected to the partners and information essential for every sale closure.
Most remarkably, you can track all CRM activities as they happen and receive updates for required actions, regardless of your physical location.
6. HelpDesk
With automated analytics and predefined dashboards specific to individual customer support roles, Easy Redmine's HelpDesk modules provide all the necessary information, tracking, and alerts required to sustain healthy customer and business partner relations and streamline processes like SLA deployment, support delivery, and customer satisfaction measurement.
Conclusion
Easy Redmine's project management modules make it easy to refine your company's strategic direction by keeping your projects on track and on budget. With a well-integrated project management solution, you can manage your resources, finances, and customer relations more effectively and efficiently.
Whether in the office or on the go, Easy Redmine's planning modules provide the tools you need to get the job done right. Ready to experience superior project management, subscribe for a 30-day Easy Redmine free trial and take our top-in-class modules for a test drive.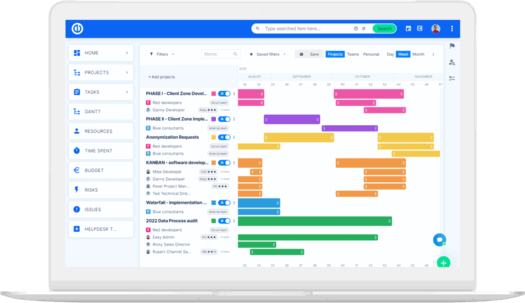 The ultimate Redmine upgrade? Easy.
Get all powerful tools for perfect project planning, management, and control in one software.