Agile Management for Easy Redmine
Easy Redmine plugins that allow for agile management of your projects, using either Scrum or Kanban methods and Tests Cases for smooth and continuously improved testing processes.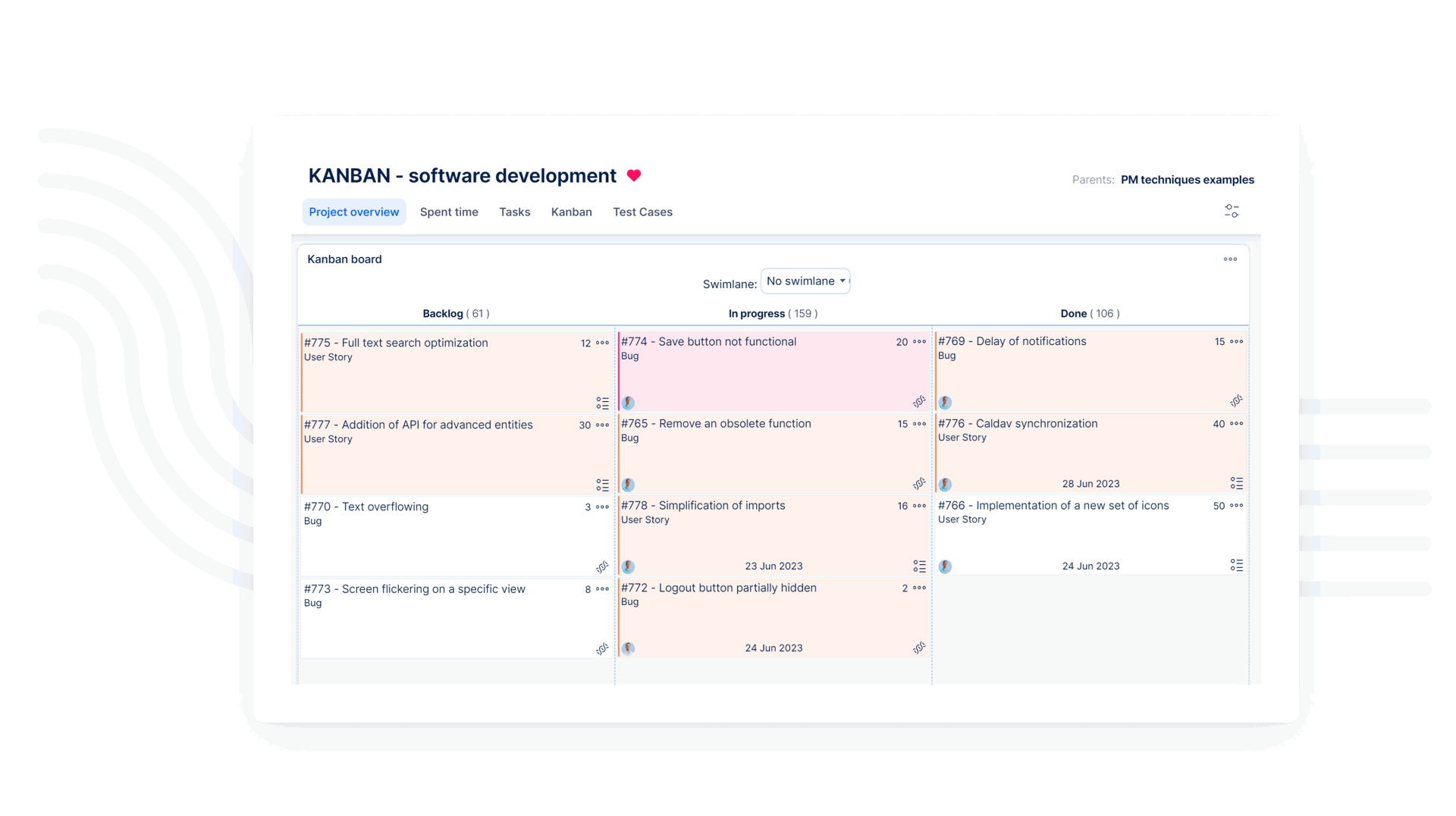 Agile board for Scrum & Kanban
Agile board for Easy Redmine is a plugin for agile development, suitable for both Scrum & Kanban methodologies, which allows you to work with sprints, backlogs, tasks in backlog, and their statuses. The main benefit of Easy Redmine is its ability to combine both classical and agile management in one solution.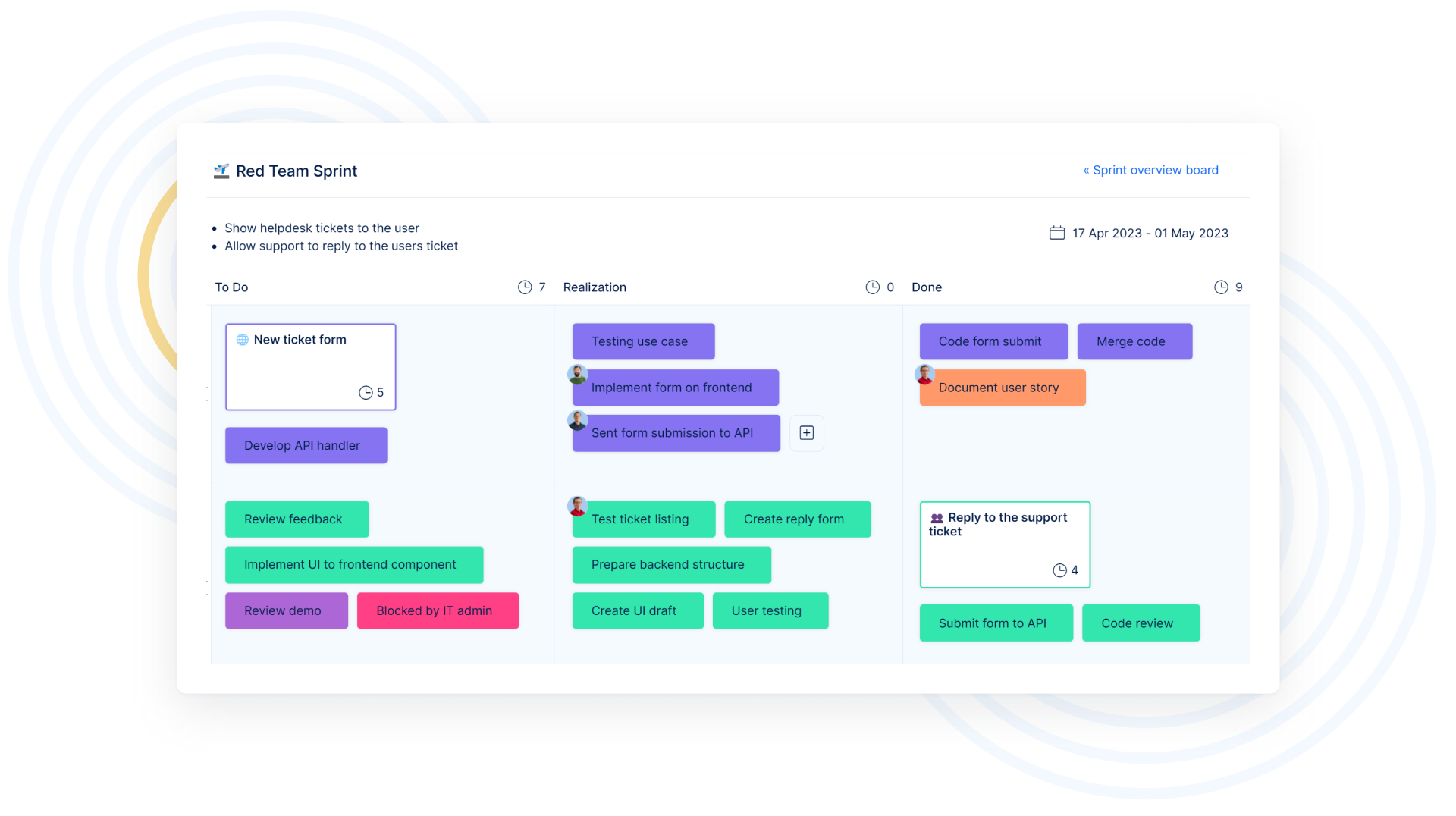 Scrum Master Dashboard
A predefined personal dashboard suitable for the Scrum master role is designed to provide at-a-glance awareness of current performance relevant to agile management.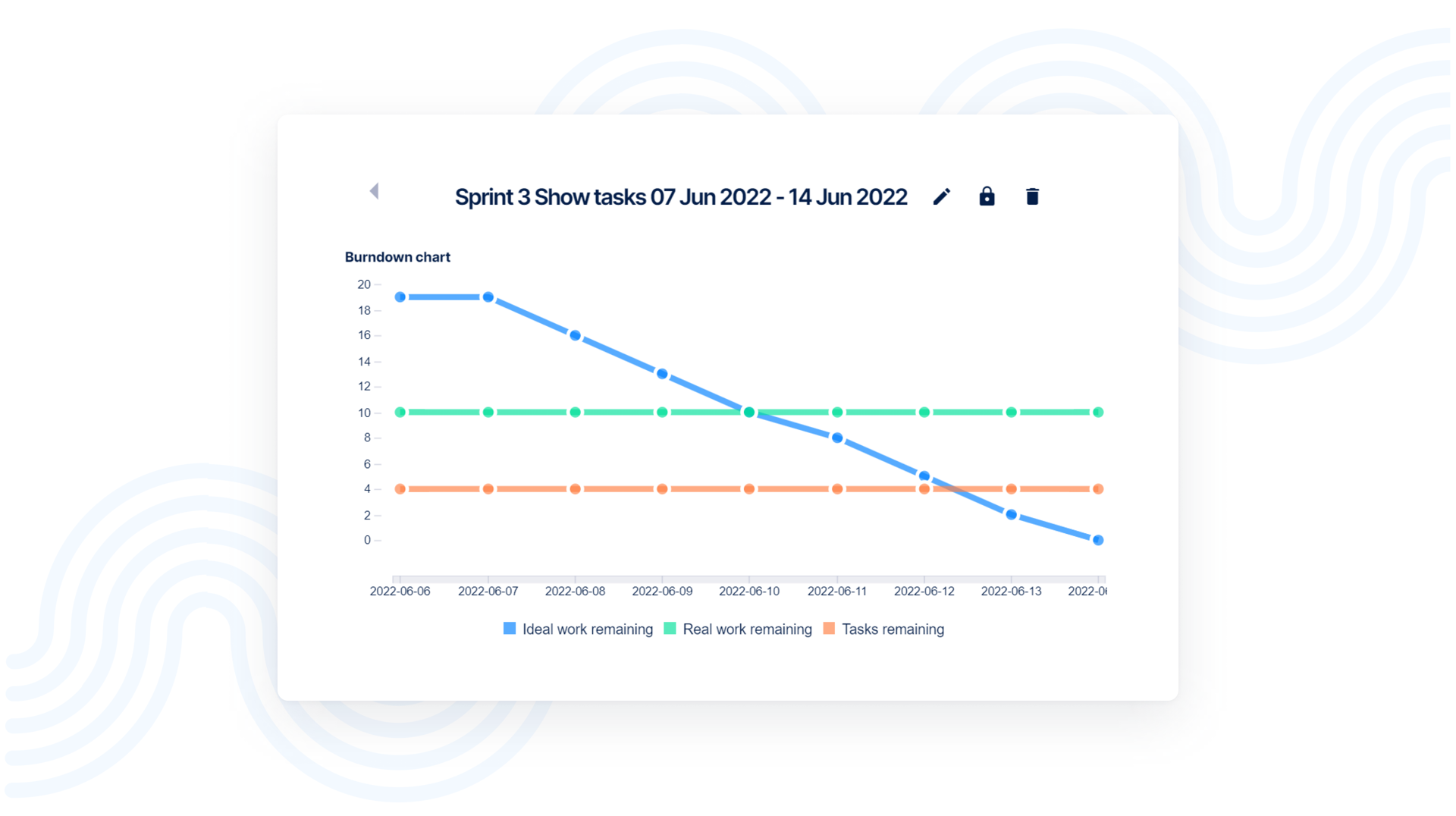 Sprint Dashboard
Monitor the progress of a sprint effectively with sprint dashboard. You've started a sprint with great plans. Just one glance at the dashboard and you make sure that your team is on track to deliver what they've committed to. Switch between Scrum and Kanban boards to your liking.