Redmine as a Web-Based Team Collaboration Tool
Redmine, as an open-source project management tool, has all the features and integrations that encourage team management and make it seamless and efficient. With the help of this tool, a team of developers can more easily keep track of their individual tasks, and also keep tabs on the completion of tasks and projects.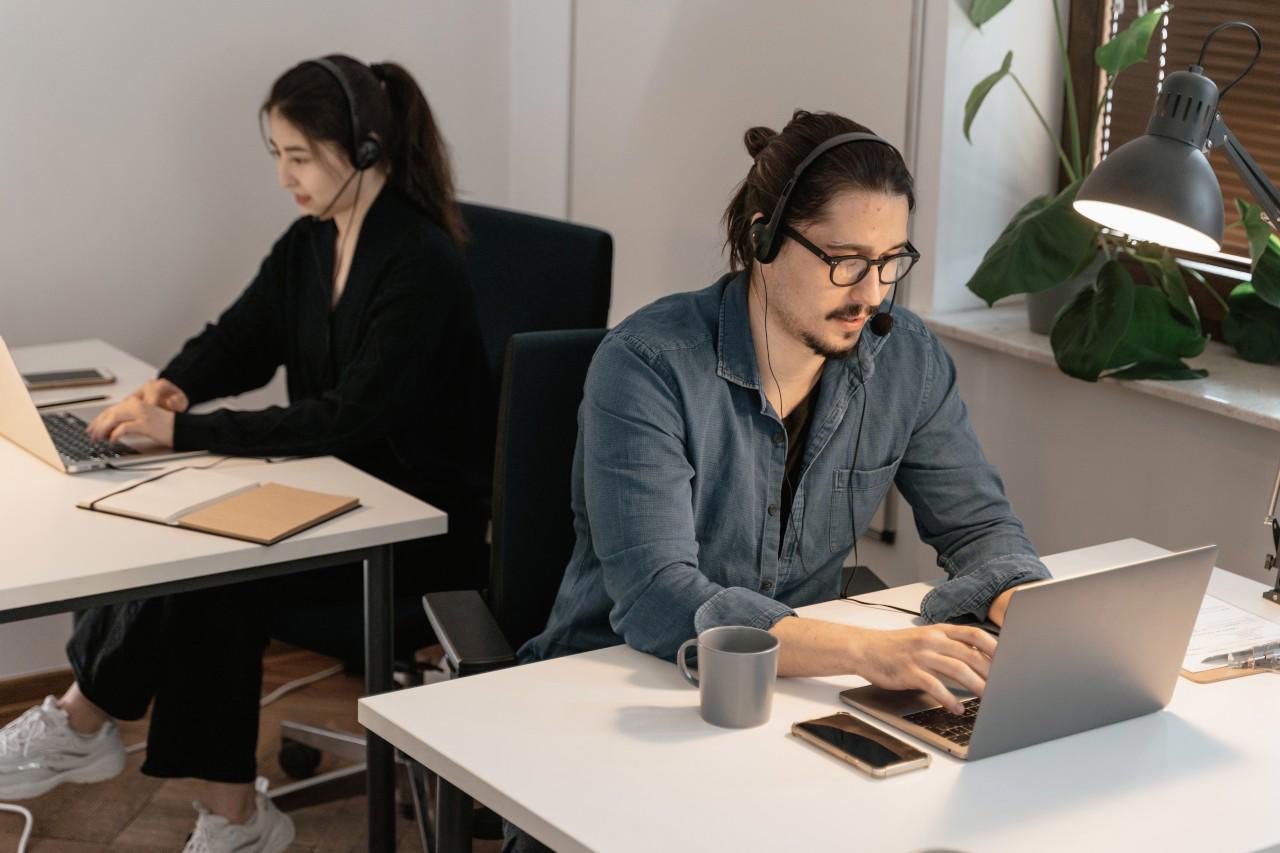 Work Allocation
With the help of this tool, a project manager can more easily assign projects to team members. Not only that, but they can also monitor their progress and make changes in task allocation to speed up the process and encourage more collaboration. This is an example of the customizable nature of this product. Even though the template appears somewhat basic, programmers have the option to mold it into a different platform thanks to its open-source features.
Team management is most optimal when the team works under an efficient guise. When you sign in to the Redmine application, you get easy access to the project team's task and their projects. Once the manager has an easy overview of their team and how well they are managing their work, they can direct each individual better and communicate the problems across with more ease, thereby improving collaboration better.
Administration
It makes administration easy by streamlining all the functions of a particular task. The overview option offers the project manager a complete layout of what needs to be monitored. This involves the tasks and projects at hand, in progress, and also the ones that are due.
Moreover, the overview also gives you other default options such as tasks, features, and support which you cannot customize. However, because of the open-source web-based application, you can create your own options such as meetings, bugs, and more according to the current requirements of the project, and also according to how the team works.
The option to administer customizable options on Redmine's desktop is well-suited to encourage collaboration between the workers, as it allows everyone to operate a task manager that is personalized to their particular task. Issuing customized task allows an administrator or developer is, therefore, an element that accounts for web-based team management.
Gantt Chart
Having good insights and information on the roadmap ahead is essential for web-based team management and collaboration. Redmine therefore, allows a web-based team to have access to a Gantt chart. This chart allows developers to track their roadmap time-wise, meaning that it exposes you to the duration of the project. With the information pertaining to the duration and time of the project in front of the team, they can manage their time better and finish efficiently before the deadline.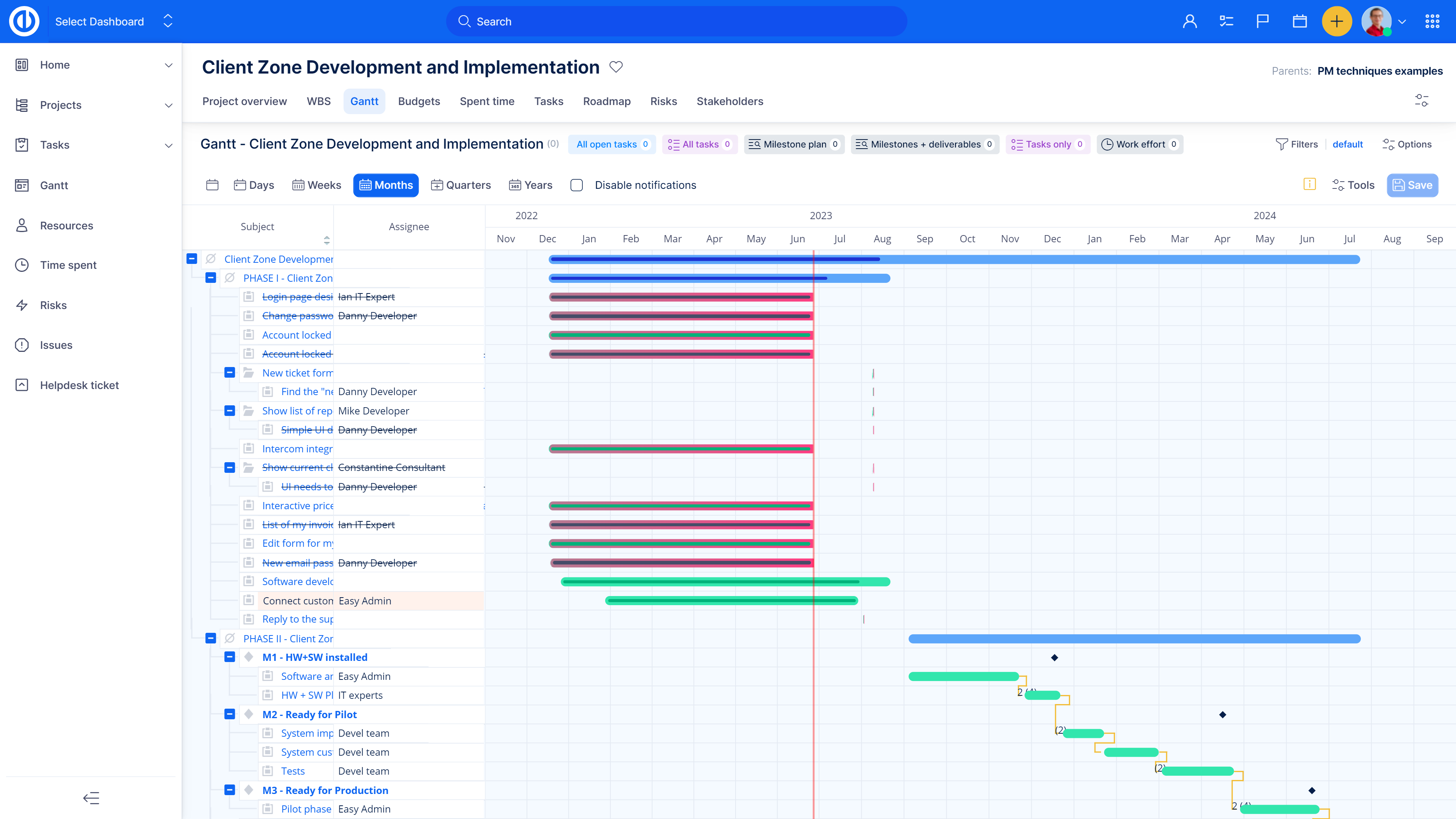 Gantt chart in Easy Redmine
Calendar
The calendar, like the Gantt chart, is a feature that allows a team to have a better overview of the schedule of their task and when it needs to be completed. All the issues, tasks, and single-day responsibilities are placed on the calendar.
This allows the project manager to make a better judgment on the tasks and whether or not they want to make a change or not. Overall, having the complete layout of the plan paves the way for better planning and judgment by the project manager and also the developers.
Issues
Many of the issues on Redmine are exportable as CSV or PDF, so a web-based team can easily use them to run reports. Moreover, if you happen to go into a particular issue when using Redmine, you currently set it up as a custom role that does not have such permission.
Hence, going into the issues means that they are also very easy to edit. If a project management team was to edit a particular issue, the project management tool also allows them to change the status of the issue. Changing the status means that you have the option to place the time spent on that issue, along with comments and status.
This feature is wondrous when it comes to promoting collaboration between a task management team. This is because each individual can access a particular issue that another member of their team is working on.
This allows for more transparency in task management, as each individual can focus on a particular issue knowing about its previous status. Transparency is most important for a web-based project management team as it adds more sincerity to their work.
There is also an option to choose predetermined activities when setting the status for an issue on Redmine. These activity-setting options range from design and development to consultation and meetings. However, since the platform is open source, you can easily make additions.
While customizing the options on the Redmine software, you can also make changes to any errors that you make. Correcting the errors is as simple as clicking on the edit option, and in the edit option, you will have the option set the changes.
Check Activity
As a project manager, communication is key if you want your team to exhibit superior collaboration. Oftentimes, the developer is unable to deliver a report on their particular activities. Updating the manager on their progress, activities, and changes are essential for collaboration.
Redmine, therefore, solves this problem by providing the team and project managers with the option of activity. This option tracks every single activity of the team and updates it on the platform. These activities can include the changes made, documents created, tasks started, task completion, and more.
Conclusion
As you can see, Redmine is a project management tool that comes equipped with all the appropriate options and customizable features that elevate cooperation and collaboration within a specific team.
The ultimate Redmine upgrade? Easy.
Get all powerful tools for perfect project planning, management, and control in one software.