Jira configuration – how it can impact your work
If you use JIRA you know that configuring a ticketing system is quite a challenge. Learn about how it affects your work and your company and discover alternatives that save your time and nerves.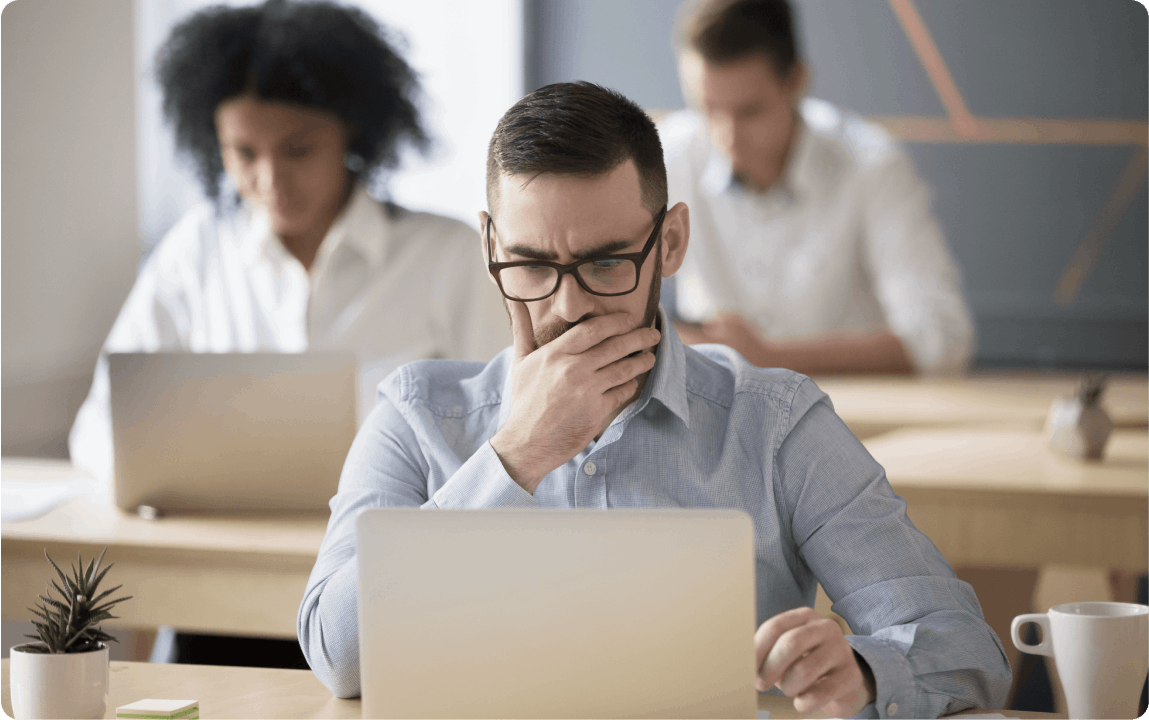 Challenges
Even an experienced admin can get lost in all the JIRA's user groups, project roles, dashboards, system and custom fields, priority and permission schemes, user groups, and workflow statuses – especially when everything looks a bit different on Server and Cloud. For marketing managers and accountants, it is an overtechnical tool that can easily overwhelm them and slow down their work. What other problems can an over-complex software bring?


Less time
Configuring JIRA can be a time-consuming process, especially for users who are not familiar with the tool or do not have experience with similar project management software. This can lead to frustration and can distract from more important tasks. Additionally, it can be difficult for team members to navigate and understand the various settings and customizations that have been made, which can lead to confusion and delays in getting work done. Another way complicated Jira configuration can waste your time is when the system is not aligned with your organization's workflow and processes. This can again cause team members to struggle with work efficiently – this is because when the tool does not fit the way your team works and it forces them to change the way they work to fit the tool.

Inefficiency and confusion
The complexity of the configuration process can be overwhelming for some users, leading to confusion and difficulty in getting the tool set up to meet the specific needs of their team or organization. On top of that, an overcrowded interface with a large number of projects, issues, and custom fields, can make the interface cluttered and difficult to navigate. This can make it hard for users to find the information they need and can lead to inefficiencies in managing and working with tasks and issues.

Need for additional training
A complex configuration makes it more difficult for users to find and access the information they need to do their job. This can be especially true if the team has created custom fields or issue types, or if they have customized the navigation structure of Jira. A complex Jira configuration can lead to data that is hard to understand for non-technical users and will require additional training for them to be able to consume it in a meaningful way. This can be a burden on both time and resources.
Configuration the Easy way
With Easy Redmine you don't have to be an IT guru to get the most out of your project management tool. Even though it provides all the features and benefits you know from Jira, it emphasizes user-friendly function and design. For example with the new HelpDesk dashboard, you can efficiently handle your tickets and available resources. There is no need to open every ticket and create an update for the assignment of responsibilities. You can just preview your tickets at the ticket pool provided by the HelpDesk dashboard to identify the resources needed for the given problem.
0 troubles, 100% support
With Easy Redmine you can always count on our support. For the transition itself, we have a set of assets to make the process of migration safe, successful, and as smooth as possible. We help you with both the transition and integration where we customize Easy Redmine to your specific business and workflow needs. No matter the software you use, upgrading to Easy Redmine, and integration with any other tool, is easy too. For instance, you only need two clicks to integrate with GitLab, plus the new Easy Redmine runs on Azure, which makes it perfect for you if your company uses the tools from Microsoft.
Having software that is too complicated and technical for an accountant or marketing manager to create a new project is a big problem.
Get the most out of your software easily – try Easy Redmine in a free 30-day trial.
The ultimate Redmine upgrade? Easy.
Get all powerful tools for perfect project planning, management, and control in one software.