0
Easy Redmine for advanced deadline and budget tracking
As a leading provider of integrated solutions, AKQUINET offers a wide range of services from design and implementation to operation and maintaining complex IT solutions. SAP® Certified partner, IBM Business Partner. Company use Easy Redmine for better tracking of projects and unfinished work.
Requirement
Besides a tool for project management, the company was looking for optimization of resource planning, time and expense tracking as well as support management.
An important requirement were notifications of approaching deadlines and unfinished work. Project managers were supposed to be notified about such situations in a specified time (e.g. every Tuesday at 3pm).
Budget tracking was supposed to be able to take activities into account and record expenses either as a single amount of money or a rate multiplied by time entries.
Solution
Easy Redmine was deployed with various extensions: Resource management, Quick project planner, To-Do list for effective planning and Workload allocation, Budgets and Cost estimation for income and expense tracking, Help Desk and Knowledge base for management support.
Additionally, the Alerts plugin was implemented with custom enhancements: the evaluation of criteria is done at a user-specified time or date.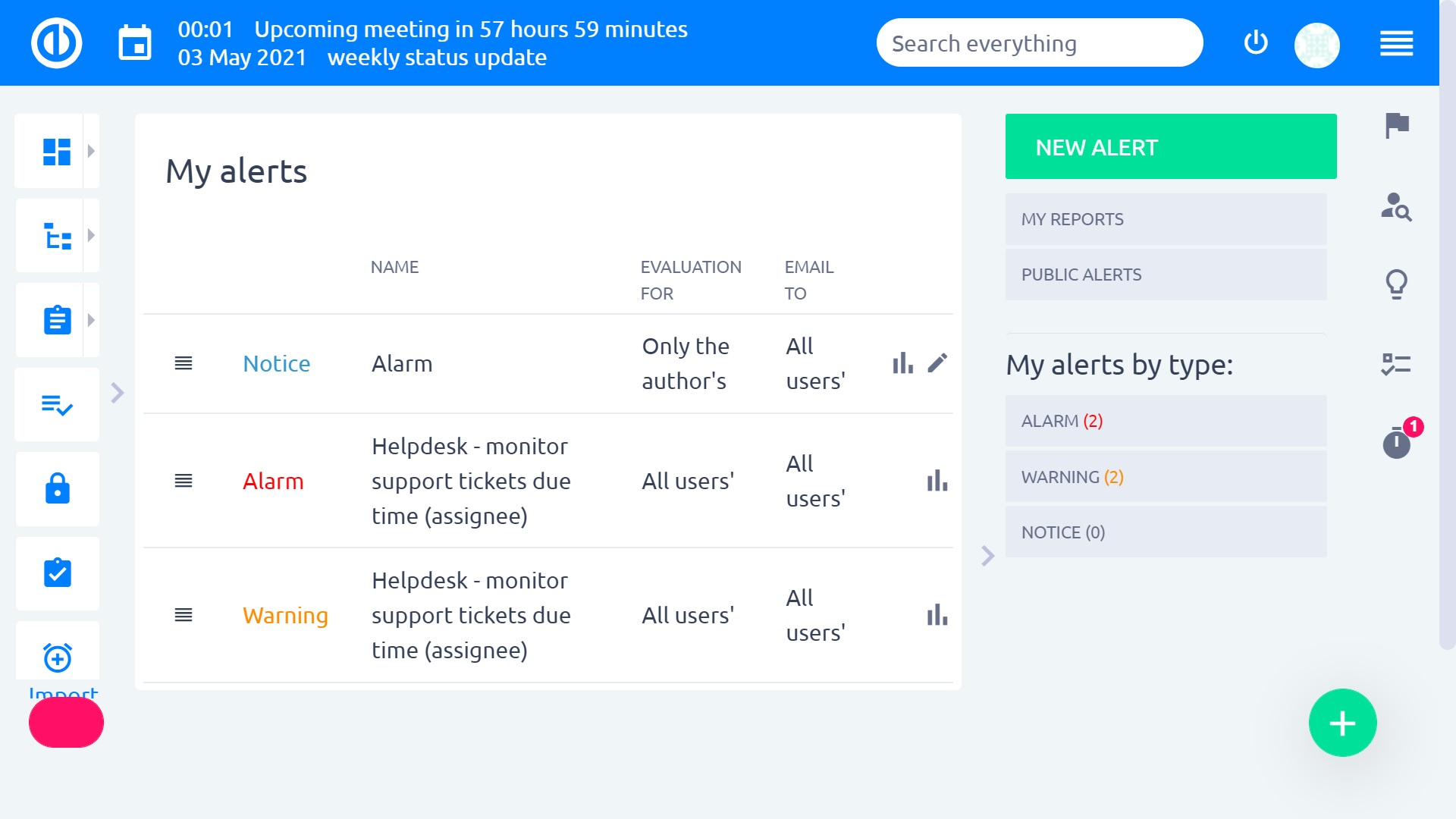 The Budget plugin was customized to recognize if activities are related to the logged time or not and standard work such as software development is calculated using hourly rate and time spent (60 € x 2,5 hours). Another requested option was to enter a total amount of money no matter how much time was spent. For example: if technician visits a company, a fixed amount of 130 € per visit is applied, and any amount of time logged using this activity always creates the same amount.
Plugins used