Easy Redmine: the formidable, less expensive alternative for on-premises Jira
Jira Atlassian is ending Server support by 2024 which forces Jira users to accept Atlassian's preferred licensing models. Should users continue to the Cloud/Atlassian Data Center or simply look for alternatives? Is it still worth continuing with Atlassian, if you have less than 500 users? Are there any alternatives that reduce the cost of software ownership? Or alternatives still offering perpetual licensing of the software?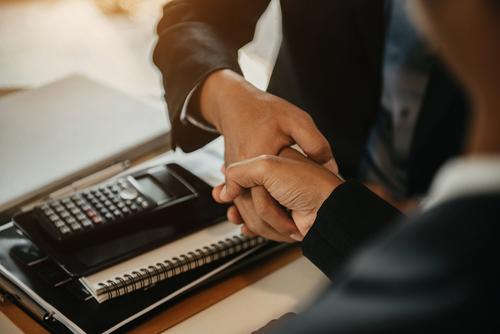 As the markets are slowly turning cold, various companies are looking for ways to reduce their costs to prepare for the upcoming crisis. Getting rid of unwanted pricing models is a good starting point!
The two options for Jira users

1/ Continue with Atlassian
Atlassian proposes its cloud and its Data Center program as a natural, straightforward continuity of clients' operations. But for many clients it's not natural at all – they have company standards, security, GDPR, and other reasons they can't or don't want to compromise on.
On top of it all, the cost of Jira ownership increased and companies with under 500 users are left with no good options because of the steep Data Center price.
Plainly put: With this decision, Atlassian has deprived small and medium-sized businesses of the option to have up-to-date, fully supported Jira on their own server. Because it's simply not worth it.
2/ Implementation of a new software
Implementation is a demanding process. It requires a whole migration and adoption of new software by high-value users. It is often considered an unpopular high-risk action. But in reality, it is an opportunity to adopt more versatile tools that help reorganize all processes and team collaboration.
But the implementation is also an opportunity to optimize your costs of using. In this case, Easy Software's commitment means no excessive tier pricing, price calculated out of the exact amount of users (per 5 users increment), and also the freedom to choose the right solution for every user - including the perpetual on-demand solution.


We commit to you
We want to show clients that implementation is not "a necessary evil" – with Easy Software it is a chance to change things for the better while paying less (and staying safe). Our mission is to offer a risk-free, best possible alternative for all organizations that need their data to "stay home" and don't have the budget as a company with 500 users.
The B2B application market experienced a huge shift to SaaS in the past years – numerous cloud providers appeared and many traditional software suppliers left the market of on-premise applications. Why do providers cancel Servers? All in all, developing and especially delivering cloud software is incomparably easier and cheaper compared to providing on-premises software. With on-premises, all operations are more difficult: delivery, installations, configurations, business settings, support, bug resolving, license policy enforcement, and much more.
But we plan to stay. As a proud member of the Redmine community, we 100% support the freedom and benefits of locally installed open-source software. At the same time, we've built a rock-solid network of worldwide data centers and cloud distribution technologies.
Easy Software has been developing Easy Redmine for over 15 years. We've managed to evolve from a community Redmine application to a fully professional Project Management software that can compete with any application on the market and our experience allows us to offer both cloud and on-premises services.
"With 15 years of experience and a full understanding of the challenges related to its own server application delivery, Easy Software commits to providing Easy Redmine as a locally installable application. On-premise delivery is a key aspect of Easy Software's business strategy with the same importance as the SaaS business. We are convinced about the future of on-premise and open source and we believe that organizations have the right to choose."
- Filip Morávek, founder and CEO at Easy Software
One single vendor for the complete stack
Many Atlassian customers need to replace not only Jira but also Confluence, Service Management, or BitBucket. This can make their search for alternatives overwhelming. Luckily we are here to help, as we offer complete stack replacement and guidance through the whole process. What are our alternatives?
Jira – replaced by Easy Redmine Essentials edition and potential to upgrade to Business edition.
Confluence – replaced by Knowledge Base 2.0, a new product of Easy Redmine portfolio developed with consideration of Atlassian users' needs to manage documentation
Service Desk – replaced by traditional Easy Redmine's Help Desk
BitBucket – replaced by GitLab and Easy Redmine's integration to GitLab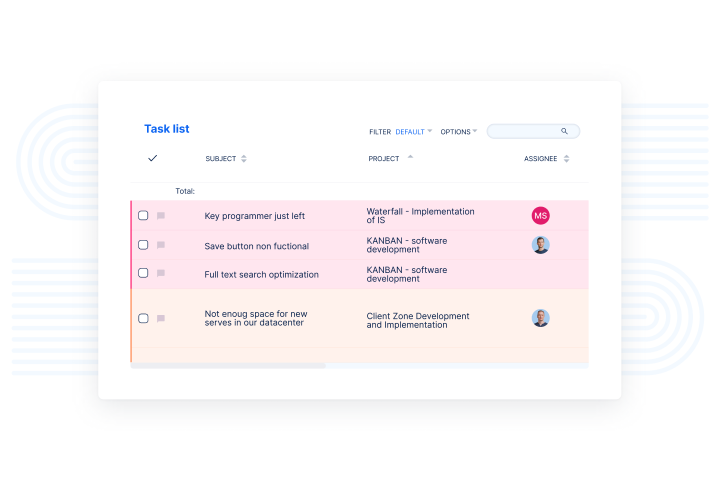 Expert on a safe and smooth migration
We never take the transition lightly. And so, Easy Software prepared a set of assets to make the process of migration safe, successful, and as smooth as possible.
1/ Thorough transition plan and strategy: A shift from one complex software to another requires more than just data migration. We provide planned steps, user training, Easy Redmine pre-configuration, verification of import results, technical tools, and exact steps in onboarding to ensure a smooth process of transition.
2/ Advanced Jira importing tool: We significantly adjusted our importing tool so it allows impressing specific user data into a new system while respecting the differences between the 2 applications.
3/ Easy Redmine improvements: Easy Redmine is a powerful tool that was designed to provide high adaptability with the best plugins, features, and a new mobile design. It provides more effective project management, clearer communication, a better user experience, and saves you precious time. It is extensible with plug-ins for Resources, Agile, Finances, CRM, HelpDesk, and DevOps.
4/ Advanced Confluence importer: Knowledge Base 2.0 is based on verified MediaWiki technology and its distribution BlueSpice. Joining forces with the established vendor of open source, Knowledge Base allows us to bring a complete product with an even higher level of integration to the project tool. It also allows Easy Redmine to bring prepared tools&services which secure the transition of clients' documentation.
5/ Service Desk transition plan: Easy Redmine is known for its tight connection between service organization, tickets, and R&D teams with epics, bug backlog, and others.
6/ BitBucket transition plan: To secure the continuity of your operations we tested the importer of GitLab and ensured that linking and features between BitBucket and Jira are fully transferred to the Easy Redmine – GitLab stack.
Prices that are always clear
At Easy Software, we make sure our clients always know how much and for what they are paying. What can they expect from us?
An On-premises software that is sold traditionally – as permanent licenses and maintenance. The application is yours within the licenses forever plus long-term ownership decreases the total costs. Our maintenance provides new versions and updates but they are never mandatory.
TCO (total cost of ownership) calculations – Long-term application on your server is cheaper than cloud. To show our clients how their investment is returned back over time we prepare detailed calculations.
No tiers – Easy Redmine, in both server and cloud, is charged per user with 5-user increments.
A full-featured software – Compared to Jira, Easy Redmine has many more native features. Thanks to that, our users have no need to search for 3rd party extensions with difficult maintenance and additional costs.
Only 4 simple plans – Essential, Business, Platform, and Enterprise, the plans are designed to fit all your business needs. And the plans are calculated per user.
Certified Value Added Resellers – Also Easy Software works with certified Value Added Resellers which may contribute to your project. If you value deeply long-term cooperation with your VAR of Atlassian, we have opened doors to onboard new partners.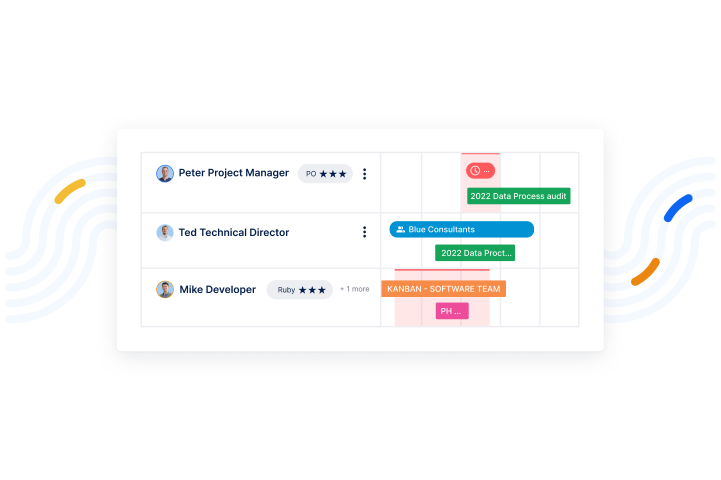 The Freedom of Open Source
Software vendors often use specific tools to make sure that transferring is very inconvenient for a client. Well, that's not how we want to be. Easy Software has been an Open Source company since the beginning and the principles of free software are deep in our DNA. And we aren't talking just about the code. How do we give complete freedom to our customers?
Easy Redmine is the same in the cloud and on-premise and so the transition from cloud to on-premise and vice versa is technically simple.
Open Source – our customers owe the code and can modify it to their needs.
Easy Software itself, Easy Software partners, and the Redmine community are there to help clients turn standardized software into specific solutions which go far beyond a well-integrated product.
Cloud or server freedom – there are no technical or commercial obstacles, you can change your mind and continue using your own server or switch to Easy Redmine World Cloud.
Our updates aren't mandatory.
An Opportunity to work smarter
We take all negative aspects of transition seriously. To balance it out, Easy Redmine brings a lot of opportunities to work better, faster, and more efficiently. What do we bring?
Waterfall projects – Easy Redmine is an expert in managing Waterfall projects and Agile projects in one system. It works perfectly together supplementarily, without conflict. As a result, different teams with different needs can truly collaborate on one platform, and management benefits from platform data.
Resource management – We enable planning in an agile way (especially SCRUM teams) and planning capacities over multiple waterfall projects.
Finance management – A way to easily work with project budgets, understand cost work, and much more.
Advanced PM Tools

WBS – For quick project planning done by breaking projects down into smaller issues.
MindMaps – Popular and effective way of working with your thoughts, ideas, and notes integrated into Project management.

CRM and Platform

Clients can have their business, project, service, and production data on one single screen.
Sharable among users for next-level co-operation and clear overview.
Business representatives natively know about all issues of their clients and can adapt their communication accordingly.
Product management has instant access to business data.
Service representatives can share client segmentation with businesses and organize work accordingly.
Each ticket can be named, you can add client relations, and you clearly understand the cost of service to your clients at all times.
Sales can easily cooperate with support on tickets and tasks.
No more missed Upscale opportunities.
Business has a simple way to ask for cooperation in the same tool others are using for their work.
Delivery knows immediately about upcoming projects.
Delivery automation is driven by correct business data.
Business manages big RFPs like waterfall projects
Related articles
Do you use confluence for your management database? Here is the article about more advanced tools that can replace it.
The ultimate Redmine upgrade? Easy.
Get all powerful tools for perfect project planning, management, and control in one software.