Data migration from Jira to Easy Redmine: Case study of Aspecta
This case study delves into the pivotal challenges faced by Aspecta, the objectives outlined in their tender documentation, and the ultimate shift to Easy Redmine.
In the rapidly evolving landscape of IT consulting, Aspecta, an innovative IT consulting company based in Slovakia, recognized the need to upgrade its project management capabilities. Despite leveraging Jira Software, a robust tool for task and project management, they faced a critical challenge. The standard version of Jira lacked comprehensive resource and capacity management features, essential for Aspecta's expansive and dynamic operations.
The transition from Jira to Easy Redmine commenced in December 2022, culminating in May 2023. The migration was driven by a quest for a unified tool that could offer a comprehensive view of capacity utilization while seamlessly managing projects and tasks. Easy Redmine emerged as the preferred solution due to its extended resource management and capacity planning features, including Gantt views, project budgeting support, and an open API for external integrations.
Before switching to Easy Redmine

Aspecta used Jira Software to support project management activities. It was fully sufficient for task management and agile/waterfall projects. However, it did not provide (in the standard version) the resource and capacity management features. For Aspecta as a fast-growing company, it is crucial to have detailed information about resource utilization at any moment.
Our assignment and challenges
Expectations to meet:
To have an end-to-end capacity and resource utilization view in one tool with project/task management
To know the time/budget conditions for all projects
To have capabilities for portfolio planning and management
Requirements:
Gant view with capacity/resource management
Support of project budgeting across the delivered project
Open API to external integration
To support all "standard" features as Jira Software provides
Time to implement
1. Preparation
We have created a client team of key users mostly acknowledged in Jira configuration and company processes and defined the roles/responsibilities during the upcoming implementation. The client has received the Easy Redmine application for playing in advance and we have organized the admin training as a pre-requisite for the planned migration process.
2. Settings
The main part of the implementation was migration from Jira to Easy Redmine. Jira was still in production (daily operation) so we had to create a multi-step migration. First: initial, including all the data exported from Jira's long-yea history, consolidate data (clean up and delete unnecessary imported objects), configure the tool (combine realization and helpdesk projects, set all the dashboards), and perform second migration just before go live.
3. Training
We trained client KEY users mostly with specific modules like Gantt, resource management, and system administration. The client's representatives were strong technical personalities so we have been mostly focusing on tips and tricks, and corner cases within the Easy Redmine tool.
4. Testing
After the first migration and system configuration client tested all the migrated data and daily routine within the tool. We have repeated migration a couple of times to clarify the flow and fix small findings. Due to the fact that the tool was full of migrated historical data from Jira so client had a chance to see especially all the reports like resource mng. live with data.
The implementation of Easy Redmine brought:
Unified view of all resources and capacities
Identification of utilization gaps
Streamlining of portfolio management activities
Effective task management within multiple projects/customer activities
The most used features:
Task management in projects
Global resource management – monthly view with custom filter
Custom dashboard across the project portfolio
Timesheets and related reporting

Easy Redmine allowed us to bring a new perspective on project portfolio management beyond the standard task management tool (in both, agile and waterfall projects) and simplify end-to-end capacity management within our cloud delivery teams.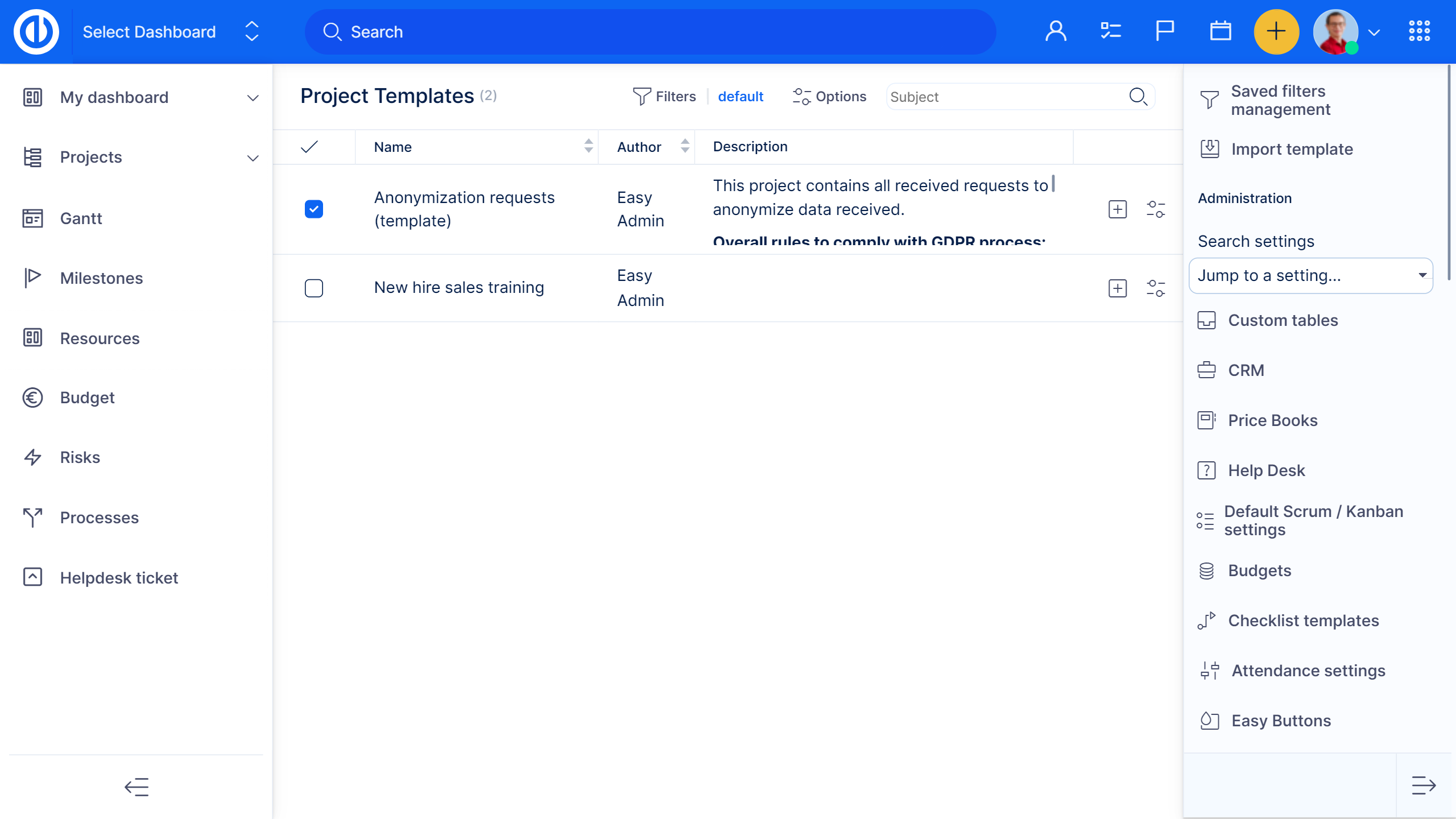 template for development projects and operational tasks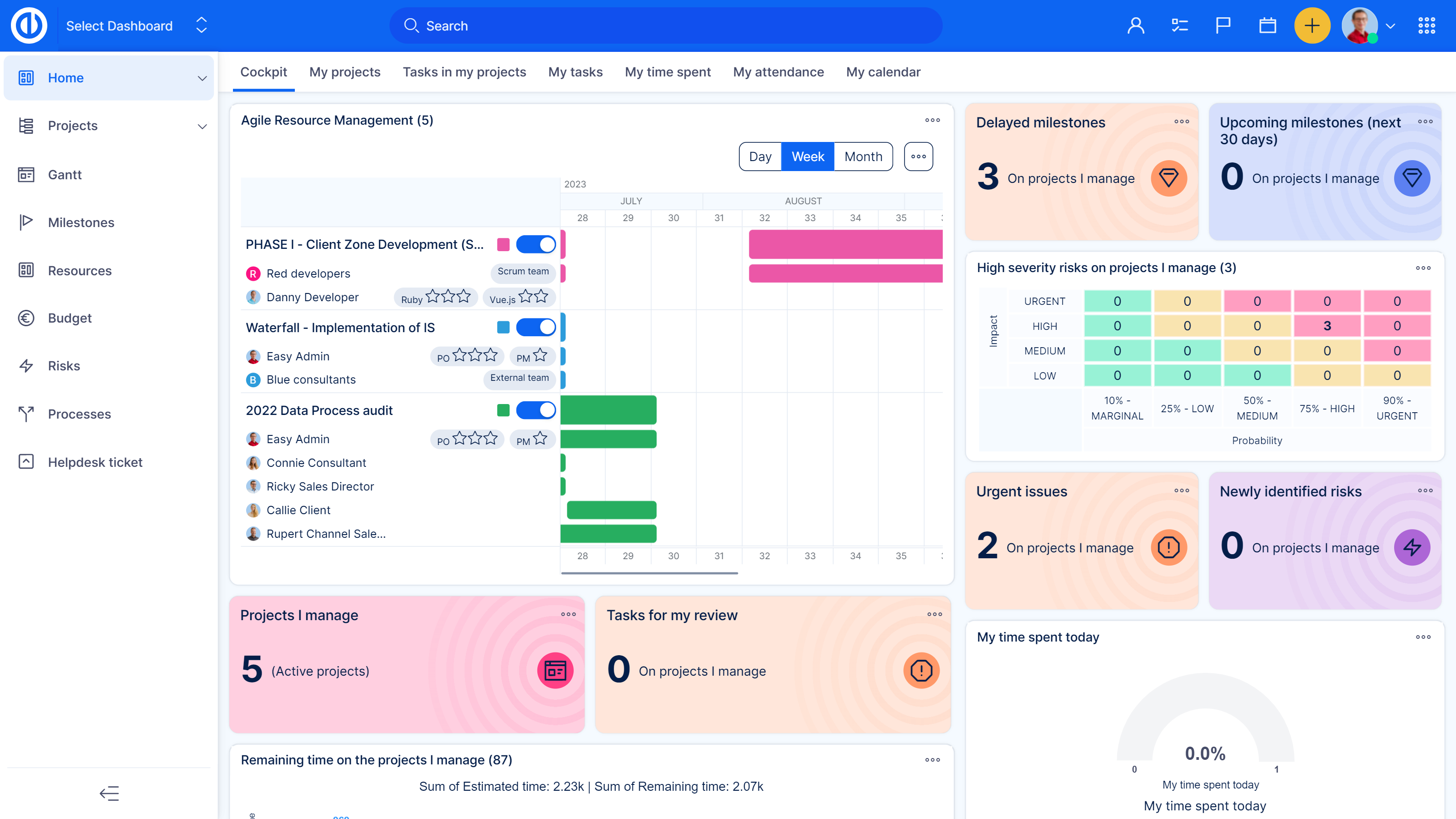 customizable dashboard for tracking results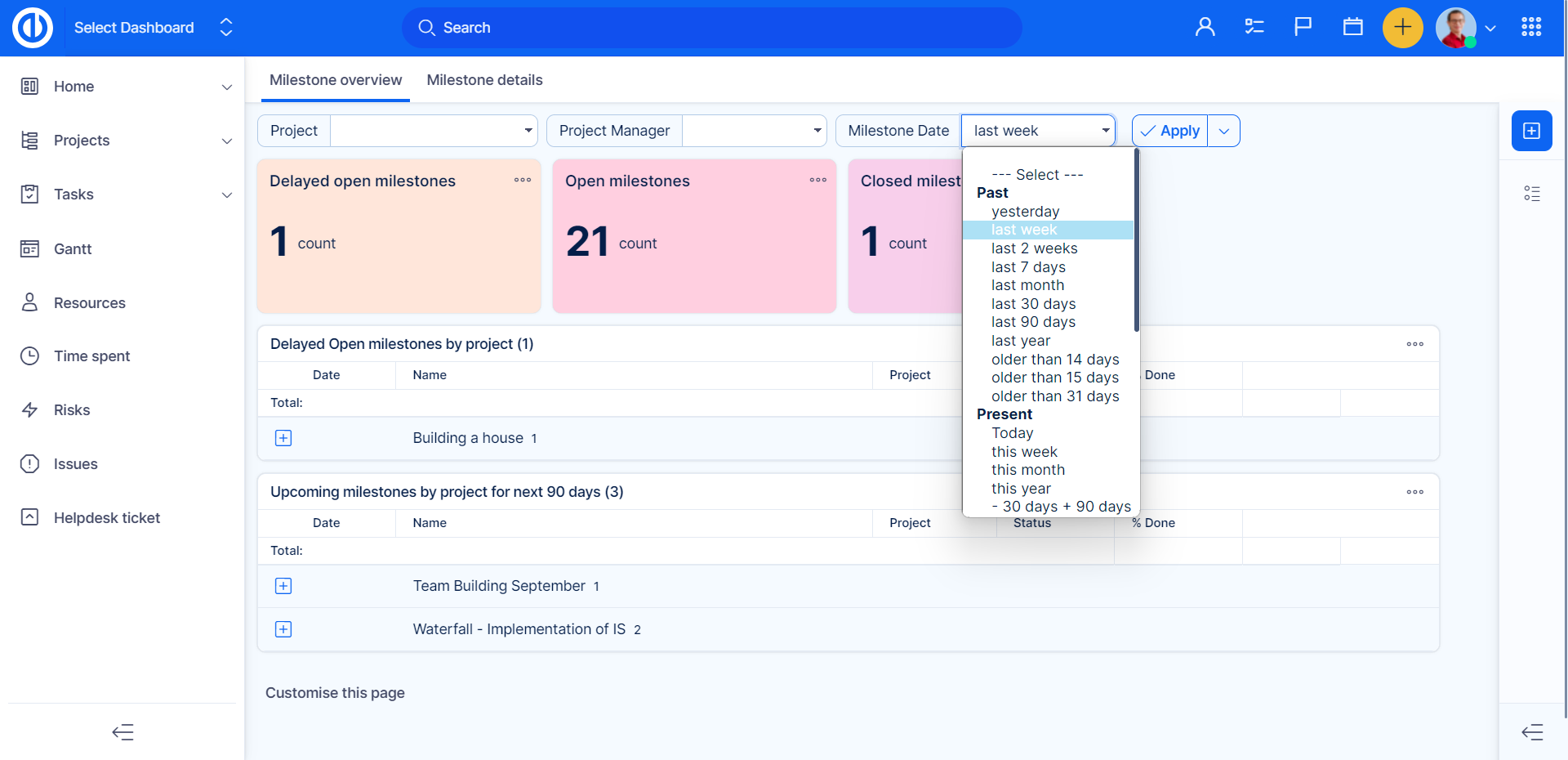 automatically created milestones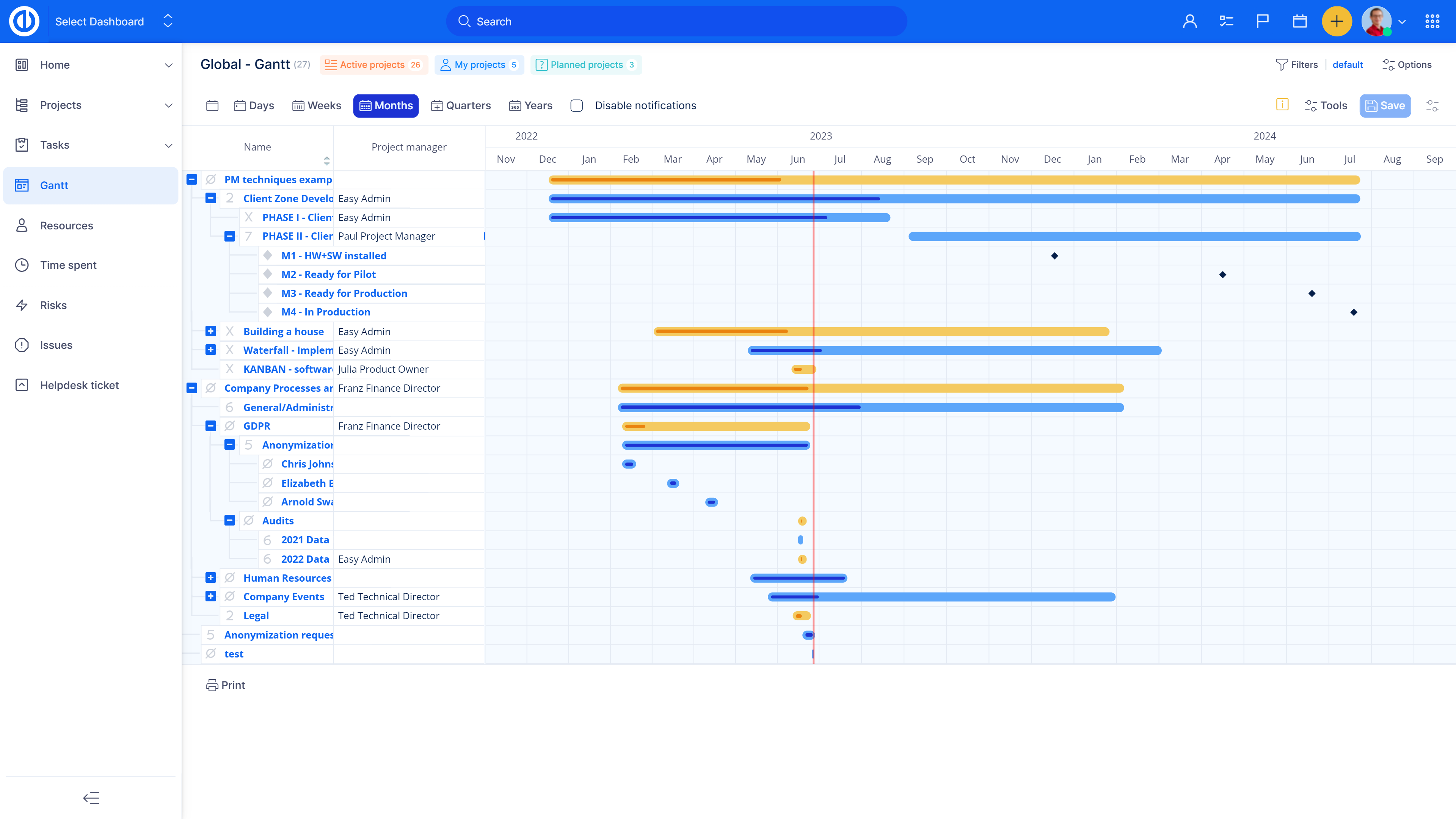 road map for managing the projects
Who is Aspecta?
Aspecta, s.r.o. is an IT consulting company that provides cutting-edge solutions in information technology. We focus on large companies and help them complexly solve their challenges in growing their business and digitalization. With more than 80 IT professionals we worked on dozens of projects for major players on the market in Slovakia, the Czech Republic, and Central and Eastern Europe in the financial sector, telecommunications, government, energy, automotive, postal, pharmaceutical, and retail sectors.