Jira migration doesn't have to be a nightmare
In Easy Software, we understand the challenges and risks that companies face during migration. That's why we provide Jira core data migration as part of the platform transition from Jira to Easy Redmine. In the following article, we will explain the whole process, so you know exactly what to expect.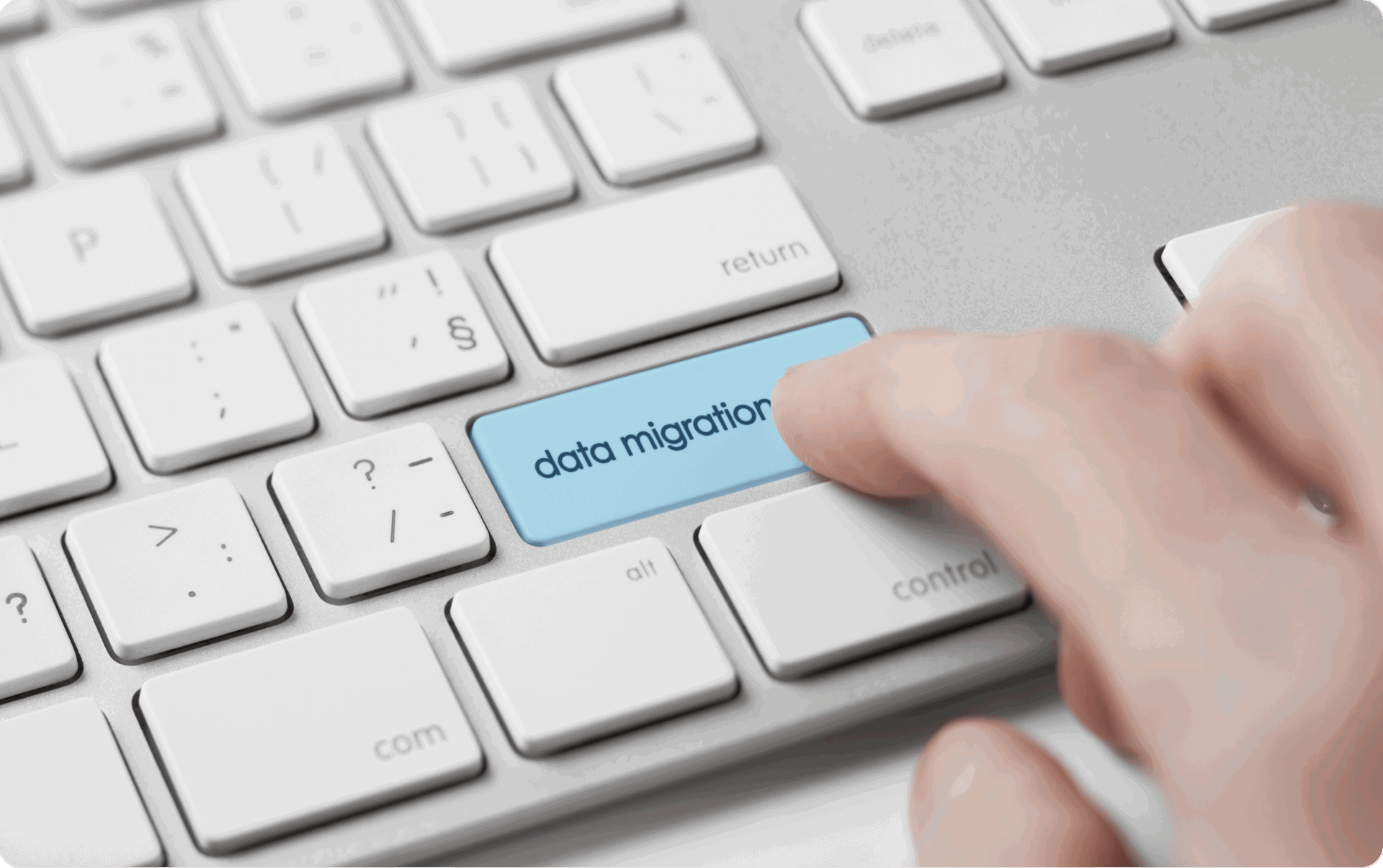 Jira migration in three steps
The Jira to Easy Redmine migration process is divided into three parts:
1. Enumerations migration
First, we meet with your organization representative and check the data structure and volumes of data to be migrated. We will estimate the duration of the entire operation and map your requirements using our special implementation protocol.
Then we handle the .ZIP Jira export file supplied by the customer and import the fundamental enumerations. In the initial phase, we compile lists of statuses, priorities, trackers, groups, roles, and issues.

Fig.1 - Jira export file process provided by customer and import of enumerations.
2. Interim configuration and customization
In this phase, we align the primary enumerations (e.g. Task Statuses, Types, Priorities, etc.) between the two systems and adjust the elements that cannot be smoothly migrated due to their differing nature (such as Workflow, Role permissions, etc.). Additionally, we offer customization services and configure user profiles, filters, and dashboards as required.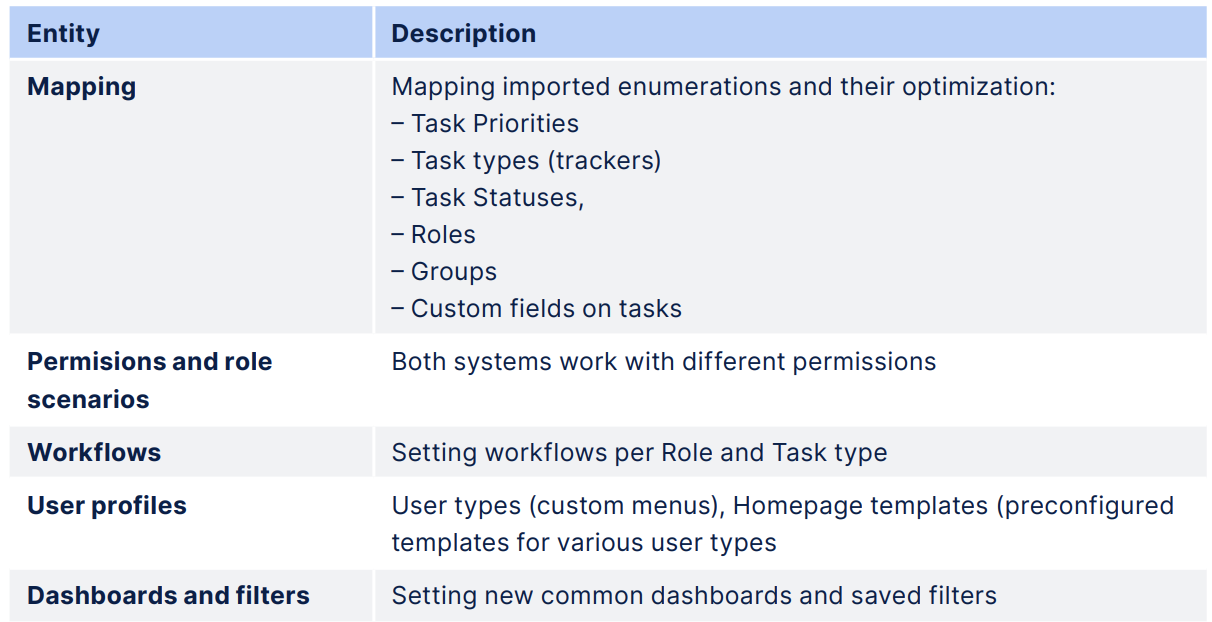 Fig 2 - Map of Interim configuration and customization.
3. Data import
After the customer has preconfigured, customized, and tested the system, we can proceed with migrating data such as users, projects, tasks, spent time, etc. This process can be repeated if necessary, starting with a test data migration. After presenting the results, we will migrate the production data and activate user accounts.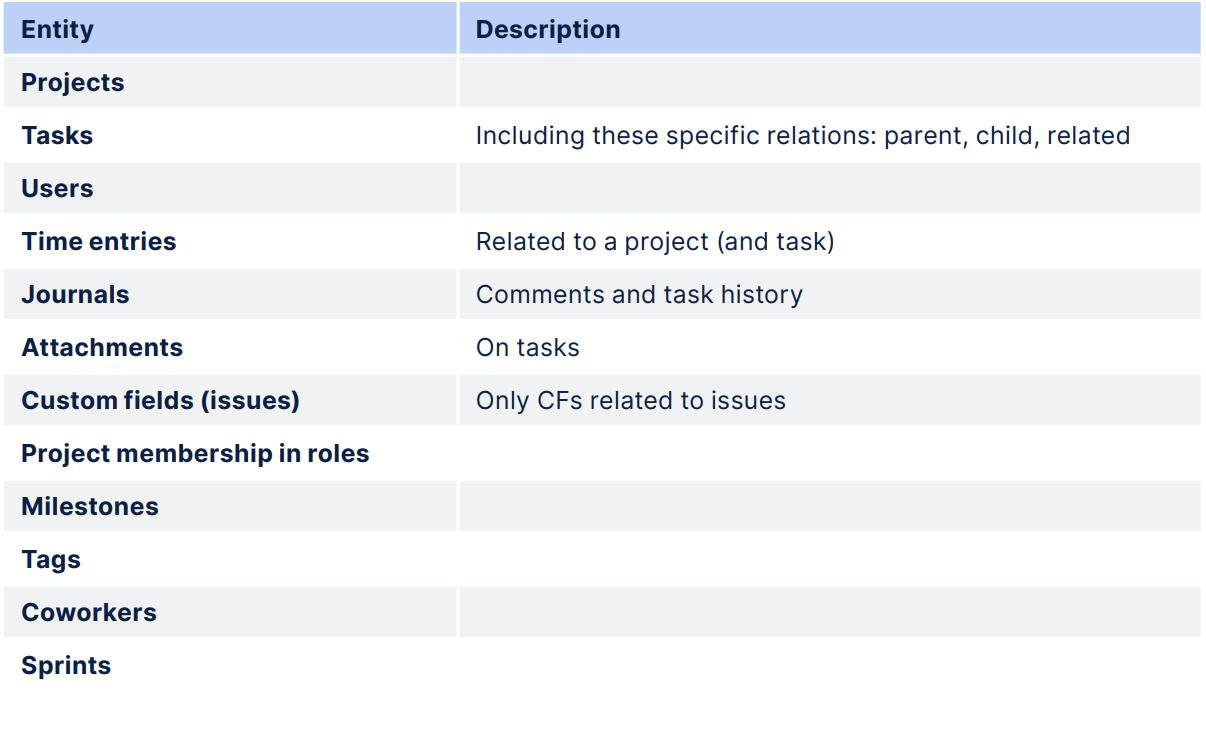 Fig 3 - Data migration step


User testing
When the migration is completed, thorough user testing comes into place. The customer starts to work in his customized environment, with actual data, and provides feedback on whether everything works as he is used to.
If it doesn't, the feedback is gradually incorporated into the system settings by our consultants to make sure everything is well-tuned and ready to work!


Migration with a personal touch
Professional Easy Software Consultants provide personalized assistance to organizations during their migration from Jira to Easy Redmine. The consultant will work closely with the organization to understand their specific needs and requirements, as well as their current Jira setup.
During the process, the consultant will provide hands-on support and guidance to ensure a smooth and seamless transition to Easy Redmine. They will help with tasks such as data migration, customization, configuration, and training to ensure that the organization is able to fully utilize all of the features and benefits of Easy Redmine.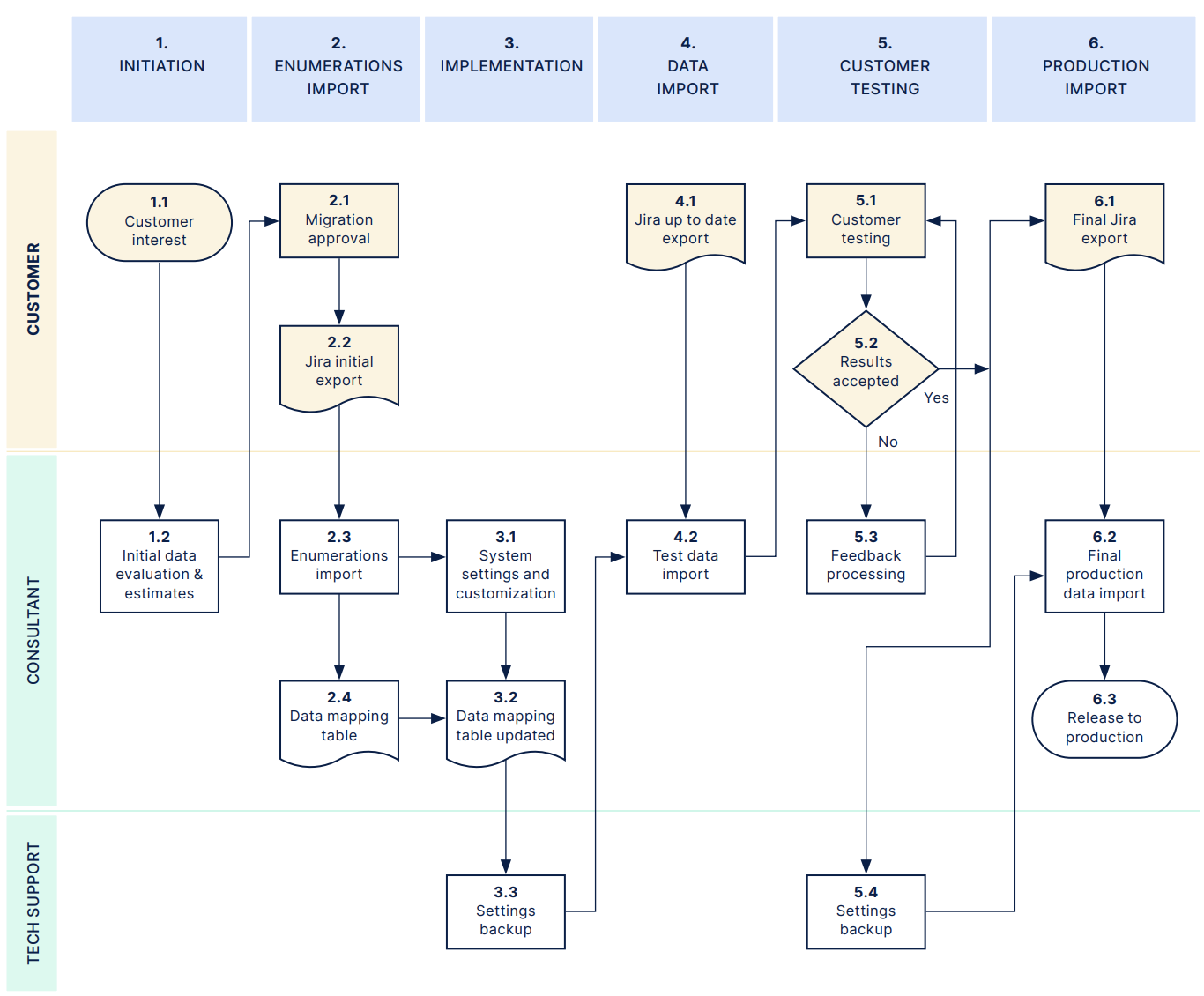 Fig 4 - Map of migration process
Ask us about everything you need to know about your data migration
If you're considering a migration, we encourage you to reach out to us and ask us everything you want to know about the process. Our goal is to provide you with the information and support you need to make an informed decision and achieve a successful outcome.
Don't hesitate to contact us today and start your migration journey with confidence!
Related articles
Jira stops you in your project management tools? Here is the article with extended tools of Easy Redmine.
The ultimate Redmine upgrade? Easy.
Get all powerful tools for perfect project planning, management, and control in one software.