How Redmine Makes Reporting Easier
Project reporting should be easy to analyze, and high-quality project reporting software can do that easily. The Redmine software offers impressive features that can turn any complex data into helpful reports within a few seconds.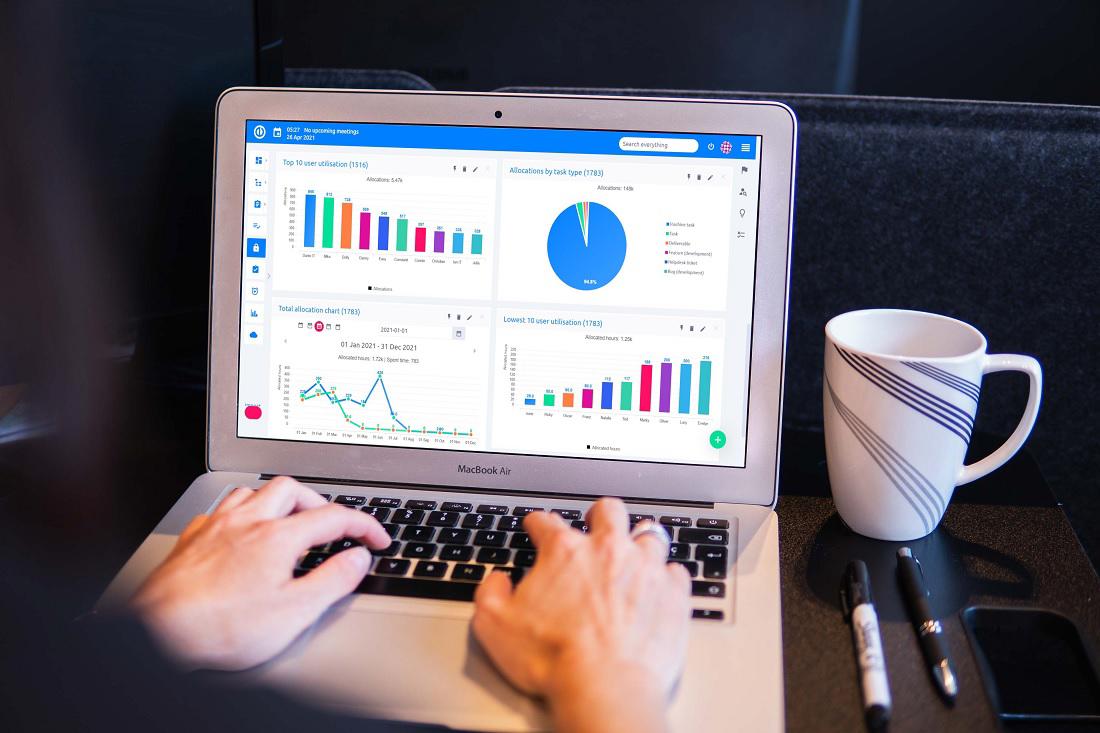 Redmine Reporting
Who does not want to save on time and be cost-efficient in their reporting? Redmine makes it a possibility and without any hassles. Project data is not just an entrepreneurs' property but is a precious entity that must be handled with care. Redmine takes care of this, and with its plugin, it offers users insight into their projects with regards to their product development.
The Redmine reporting features a clear depiction of whatever is going on. It optimizes your ticket system to be organized to ensure you do not have to decipher information about virtually anything. More importantly, it is easier to use. The flexible filtering feature it offers makes the data carefully integrated. This allows you to analyze your project whenever you please. In addition, the real-time analysis allows you to focus on the information you need, improving efficiency in the process.
You can find most of the information you require in distinct sections, which makes it easy to navigate. All the additional materials such as the graphs, diagrams, and other reports are clearly arranged. You do not have to spend too much time looking for a piece of information. This is because the Redmine reporting plugin can help you find everything neatly displayed right in front of you.
Features of Redmine Reporting
Easy Report Building
With Redmine, you can construct your reports as quickly as possible. For the software to come up with the report, you must give it the relevant information. For instance, you need to enter insights of different projects, data, and results of those projects. The reporting tool is cloud-based, which ensures that each report is accurate. You do not have to do the hard calculations yourself. Instead, the reporting tool will do it for you and generate a report with the correct calculations. This helps save a lot of time, which you can spend on other pertinent tasks.
Report Customization
Not all data is useful or necessary in your report. This is why Redmine gives you complete control of your reporting. You can include any information you think you might need to make decisions based on the report. What's more, there are filter options you can choose from when crafting a report. You can look through the different projects and data columns to decide what you should include or exclude.
You can filter out users and leave them out of your report. This helps put things in perspective for managers and stakeholders. Furthermore, you can customize all of your reports according to your needs.
Progress Monitoring
The Redmine tool is a great way to monitor your progress. You can compare the estimated progress your team wished to make with the progress they actually made. The variance reports allow us to look at each factor in detail. This also enables managers to identify any anomalies and errors. Every edit you make will show up instantly so that you can monitor your progress in real-time. It is also worth keeping in mind that this feature helps improve accuracy levels.
Multiple Reports
The Redmine tool allows you to come up with more than one report on different projects so you can keep track of multiple tasks simultaneously. This allows you to focus on individual projects and look at all the current information that you might have included. Depending on your reports, you can find the insights you need to develop plans that make changes.
More Than One Format Offered
The lack of compatibility hinders your project reporting the most. Redmine completely removes this concern from the picture. For them, the reporting must not stop. To combat this, they come up with reporting software that works across different platforms. You can download the report in multiple formats such as pdf, .csv, and Excel. You can also print a copy of the information and distribute it among members of a meeting. With each report, you get a dashboard that you can use to view all the progress in real-time.
Easy Sharing
Giving regular reports to your employees motivates them to work hard and alter their ways to maximize progress. The tool allows you to share your report with whoever you want. You can send e-mails and in-app notifications to your team members.
Reporting Tools
Status
One can easily monitor their project and portfolio status with the help of the Easy Redmine 12.
Availability
Do you want to know which resource of yours is available? You can easily do that with the help of Redmine's reporting plugin. The tool helps you plan your projects with maximum convenience.
Time Sheet
Choose a time frame you need and then come up with the timesheets of your employees individually.
Issues
The report can also feature issues t you might have faced with a project. This information makes it easier for you to change your game plan and create a more viable one.
Expense Reports
Tracking costs is now easier than ever. You can monitor your budgets and all the expenses with the help of this handy tool.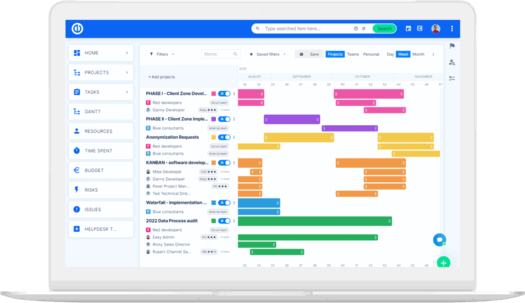 The ultimate Redmine upgrade? Easy.
Get all powerful tools for perfect project planning, management, and control in one software.