Custom Kanban vs. Traditional Kanban: Which is Better?
When you hear the word Kanban, you likely think of agile development and the boards used by agile teams. We've now taken the Kanban Board up another notch and added Customized Kanban to Easy Redmine. You can know it from Jira. But don't worry, the original Kanban still exists, now known as Project Kanban, and its main feature remains the backlog.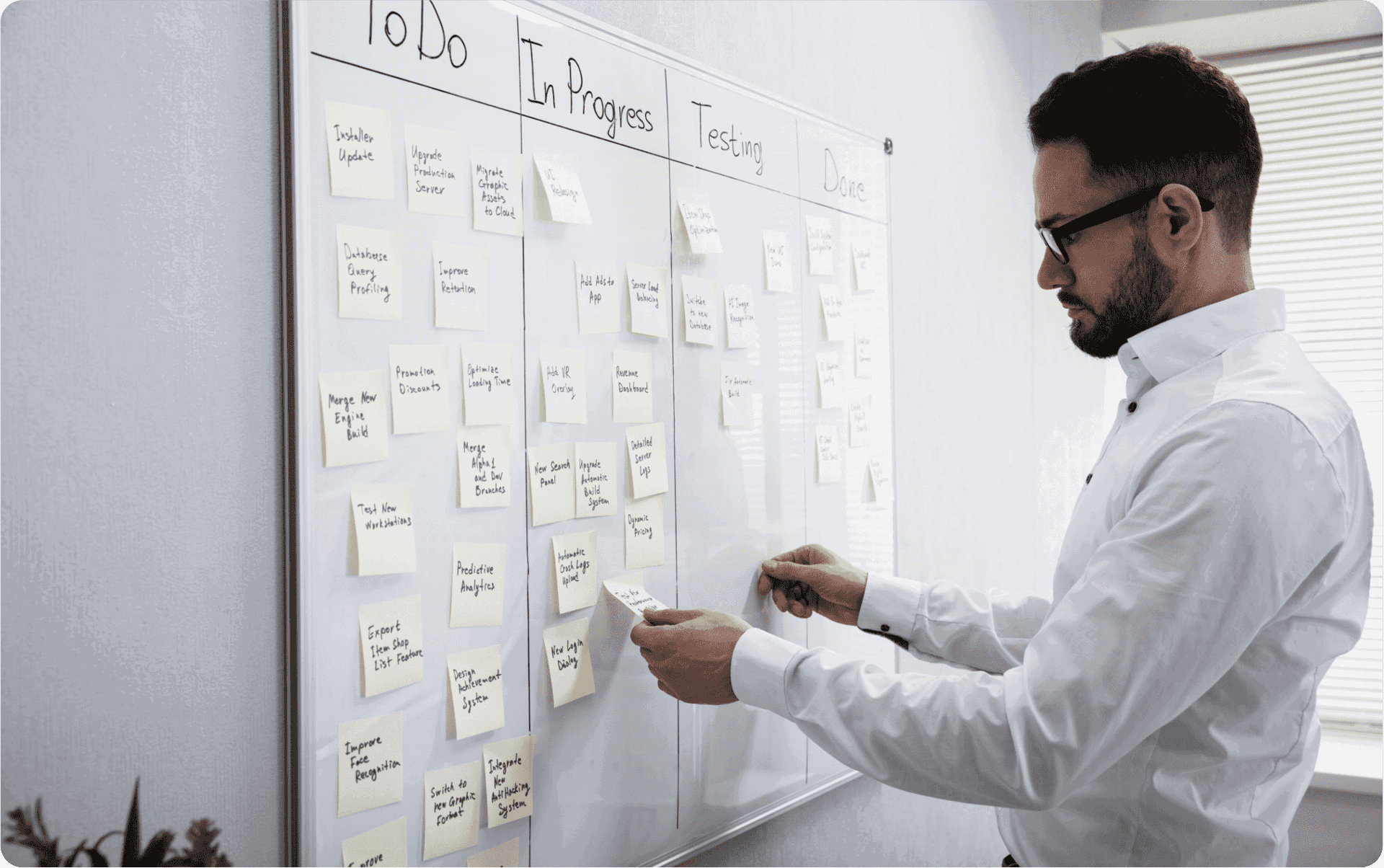 Say hello to Custom Kanban
It is still a powerful visualization tool like Project Kanban that helps you manage your tasks more effectively because everybody sees what the status of each task is. But you are not limited to one project and it allows you to present any set of tasks on any dashboard, homepage or project overview. And not only one Kanban, but as many as you need.
Enjoy that settings are not linked to the project in the whole application, but per module with the possibility to have more Kanban on them to ensure adaptability.
Custom Kanban Boards do not work with the backlog. Is that good or bad? If you need it, use Project Kanban, if not, use Custom Kanban. Instead of it, use a filter for tasks and sorting. It has the same function and it adapts better to our needs. The best part is that setting columns, sorting, and task filters works independently for each module.
One of the great things about Custom Kanban is that it can be used by departments and individuals that have a relatively strict flow of steps to follow. For example, HR and Finance departments can use Kanban boards to manage tasks such as employee onboarding or budget approvals. By visualizing these tasks on a Kanban board, it becomes easier to manage the process and ensure that nothing falls through the cracks.
Integrating the new Custom Kanban promotes improved transparency, facilitates team communication, and expedites the detection and resolution of bottlenecks. These advantages can be extended to multiple teams in your organization.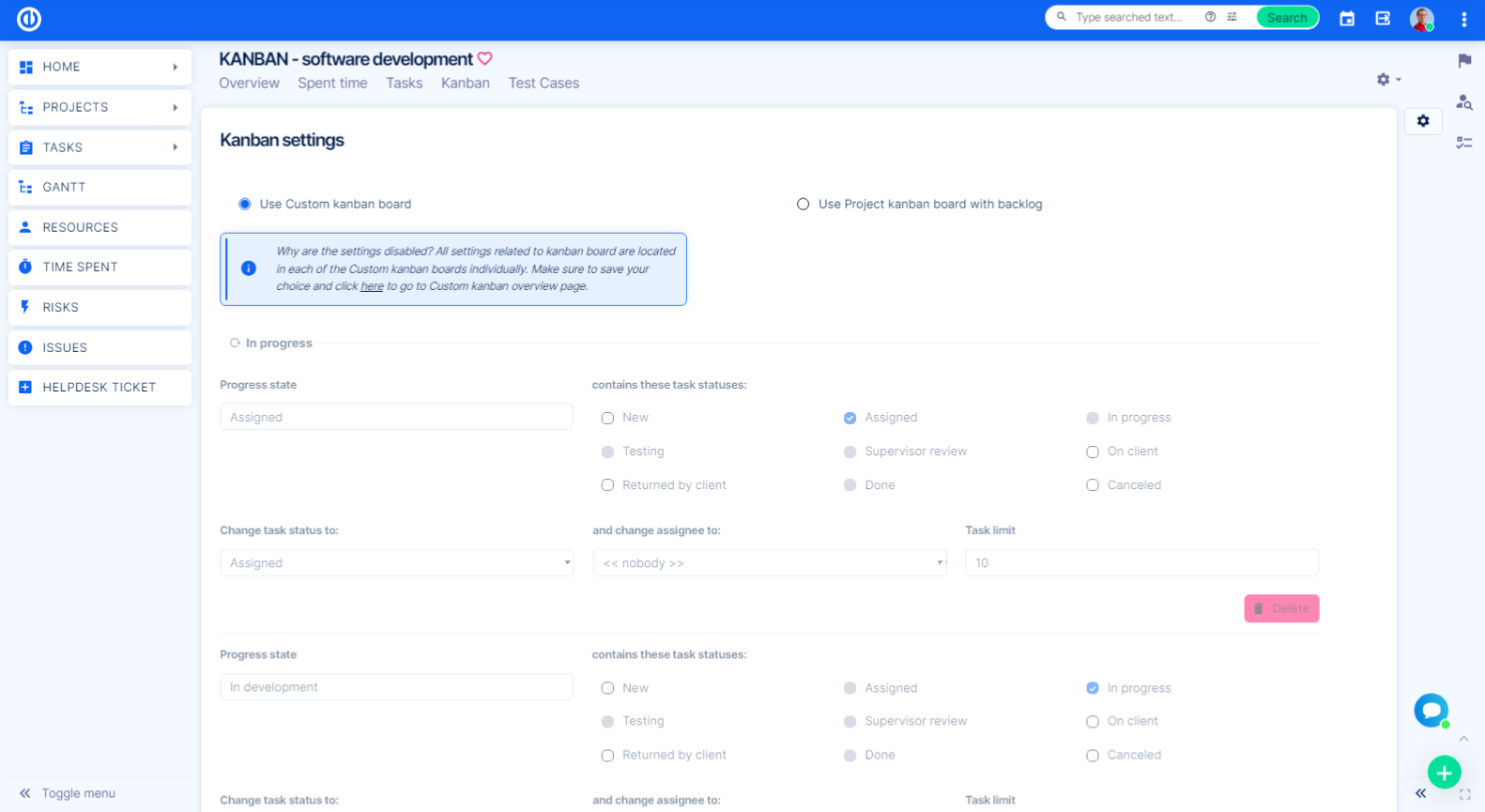 Get inspired on how to use Custom Kanban
There are some tips on how to use Custom Kanban Board in your company:
Bugs reporting – filter only bugs as a task type and use columns like reported, evaluated, realization, test & QA, waiting for release, released
New features – filter only features as a task type and use columns like new idea, candidate, discovery, realistation, test & QA or done
Invoices – filter only invoices and use columns like created, sent, approved, viewed or paid
Recruitment – filter only features as a task type for hiring and use columns like received, in progress, rejection, offer, hired or closed

Set up in your Easy Redmine

Our experts have prepared detailed instructions for you and your colleagues. Read where to activate and set it up here. It is available in a version of Easy Redmine 12.7.


Conclusion
The answer is not easy. If you need a backlog, use the old Project Kanban, if you don't, use the new Custom Kanban, which brings you higher flexibility. More space where you can put your boards, use one module for different filtering and much more that adapt to your needs.
With its ability to promote transparency, collaboration, and agility across various departments, Custom Kanban is a powerful tool that builds upon the capabilities of Project Kanban. It is an invaluable asset for any individual or team looking to manage their tasks effectively. Why not give it a try and see how it can help you achieve your goals?
All-in-one software for a modern project manager? Easy.
Get all powerful tools for perfect project planning, management, and control in one software.