Explore new opportunities with Easy Redmine: One vendor for fulfilling all the requirements of your clients
As an esteemed Atlassian partner, your goal is to provide top-notch solutions to your clients. With the upcoming changes at Atlassian, including the cessation of Server support, many Jira users may face tough decisions.

They have organizational guidelines, security protocols, General Data Protection Regulation (GDPR) compliance, and various other considerations that they cannot or do not wish to negotiate. So they start considering a migration to an alternative.
New opportunity
This consideration, however, offers a unique opportunity. Easy Redmine, with a robust 15-year foundation in software development, emerges as a powerful alternative that can efficiently replace Jira, offering a streamlined, cost-effective all-in-one solution from a single vendor.
The shift in Atlassian's strategy, especially the daunting Data Center costs, may push many smaller clients to explore other options.
Easy Redmine, with its flexible perpetual licensing, adaptable features, clear pricing, and transition support, is an attractive proposition for clients preferring on-premises software.
One Vendor, Complete Stack
Easy Redmine's unique solution can replace a suite of Atlassian's services – Jira, Confluence, Service Management, and BitBucket. Its unique features like Knowledge Base 2.0, GitLab integration, and robust Help Desk position Easy Redmine as a one-stop-shop for your clients' needs.
The benefits of working with a single vendor cannot be overstated, particularly in an environment that demands agility and efficient resource management. With Easy Redmine, you can offer your clients this much-needed simplicity.
Easy Redmine's unique features like Knowledge Base 2.0, GitLab integration (our equivalent to BitBucket), and robust Help Desk, offer essentially the same functionalities your clients have become accustomed to, but in a more integrated and streamlined package.
Smooth Transition & Support
Transitioning from a complex software system like Jira to another can be daunting. But with Easy Redmine, the transition becomes seamless. We've developed advanced tools for importing from Jira and Confluence, a thorough transition strategy, and even a set of assets to make the migration safe, successful, and as smooth as possible. Your clients' operations continuity is secured during the transition, allowing them to focus on their core business.
Cost Efficiency and Clear Pricing
Easy Redmine offers no tiers and provides a clear pricing structure, charging per user in 5-user increments. We provide Total Cost of Ownership (TCO) calculations, showing clients how their investment pays off over time. Our licensing model ensures long-term ownership decreases total costs, and our commitment to cost-effectiveness doesn't stop there. Easy Redmine includes numerous native features, eliminating the need for third-party extensions and their associated costs.
Open Source Freedom
Being an enterprise open-source company, Easy Software empowers your clients with the freedom to transition from the cloud to on-premises and vice versa. This flexibility, combined with the ability to modify the code as per their needs, gives your clients complete control of their software environment.
Advanced Project Management Features
Easy Redmine brings together Waterfall projects and Agile projects in one system. The platform is equipped with advanced project management tools such as Work Breakdown Structure (WBS) and MindMaps integrated into project management. The CRM platform provides a single screen for project, service, and production data, enabling seamless cooperation and clear oversight.
In summary, as a partner, recommending Easy Redmine to your clients is not just about offering them an alternative to Jira, but about providing them with a holistic, cost-effective solution that integrates seamlessly into their existing operations.
You're ideally placed to guide clients toward this comprehensive solution, transforming this challenge into an opportunity for growth and success.
To further facilitate this transition, we invite you to join the Easy Redmine Partner Program. It's more than just a cooperation, it's a partnership designed to benefit everyone involved - including your clients.
This program offers attractive provisions that are not subject to decrease over time, reinforcing the profitability and sustainability of your business.
Seize this opportunity and become a partner now, ensuring your clients benefit from a seamless transition to a single-vendor, all-in-one solution.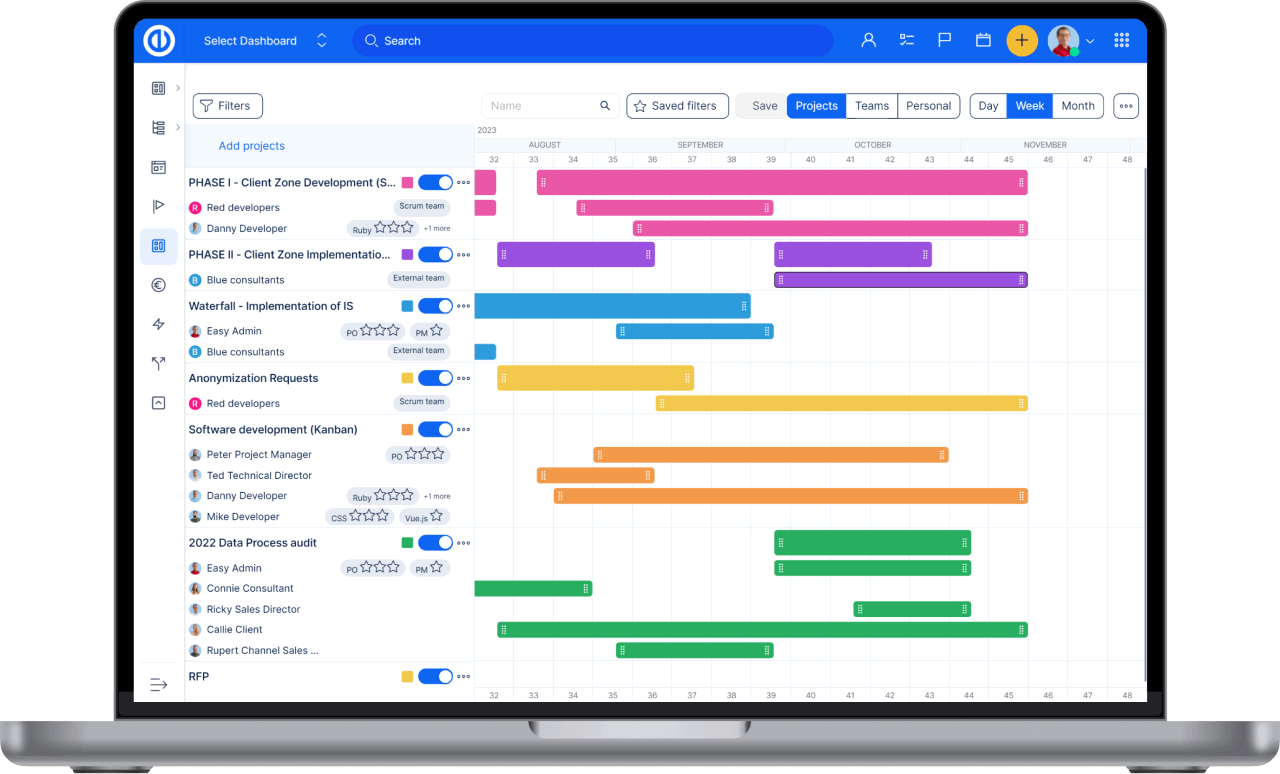 All-in-one software for a modern project manager? Easy.
Get all powerful tools for perfect project planning, management, and control in one software.