Additional plugins for Easy Redmine
This is a bundle of Easy Redmine plugins for fostering project efficiency. DMS gives you a competitive advantage thanks to improved document management. Alerts provide an easy-to-use early warning system. Meeting calendar for easy meeting planning, which includes room and workers availability.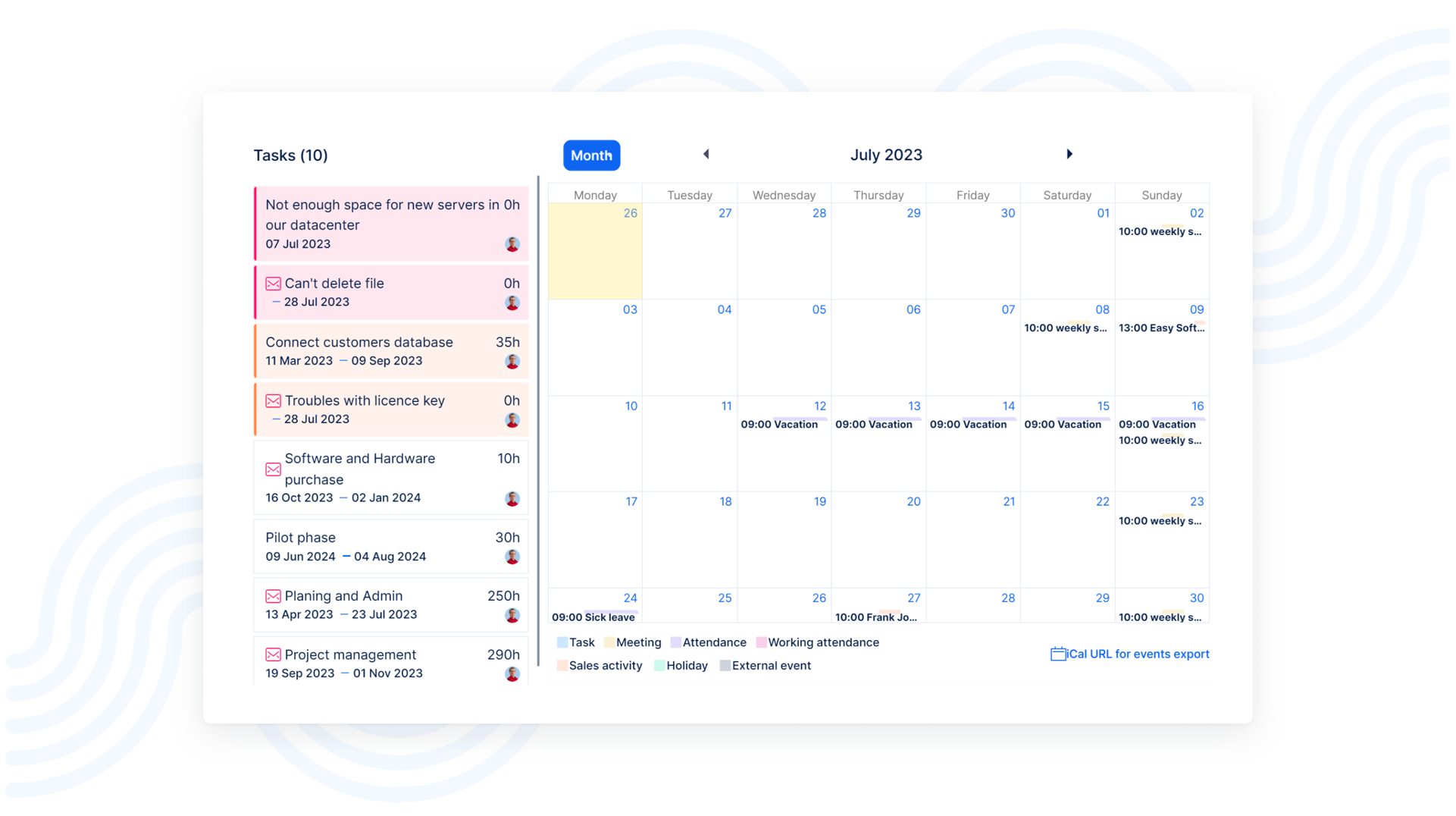 Calendar
With Calendar, you can plan and assign tasks for yourself or for other users directly on your calendar. You will immediately find out when a user is busy with other scheduled events such as meetings, business activities, or other assigned tasks. It also shows the attendance of users, making it impossible to plan assignments during their absence.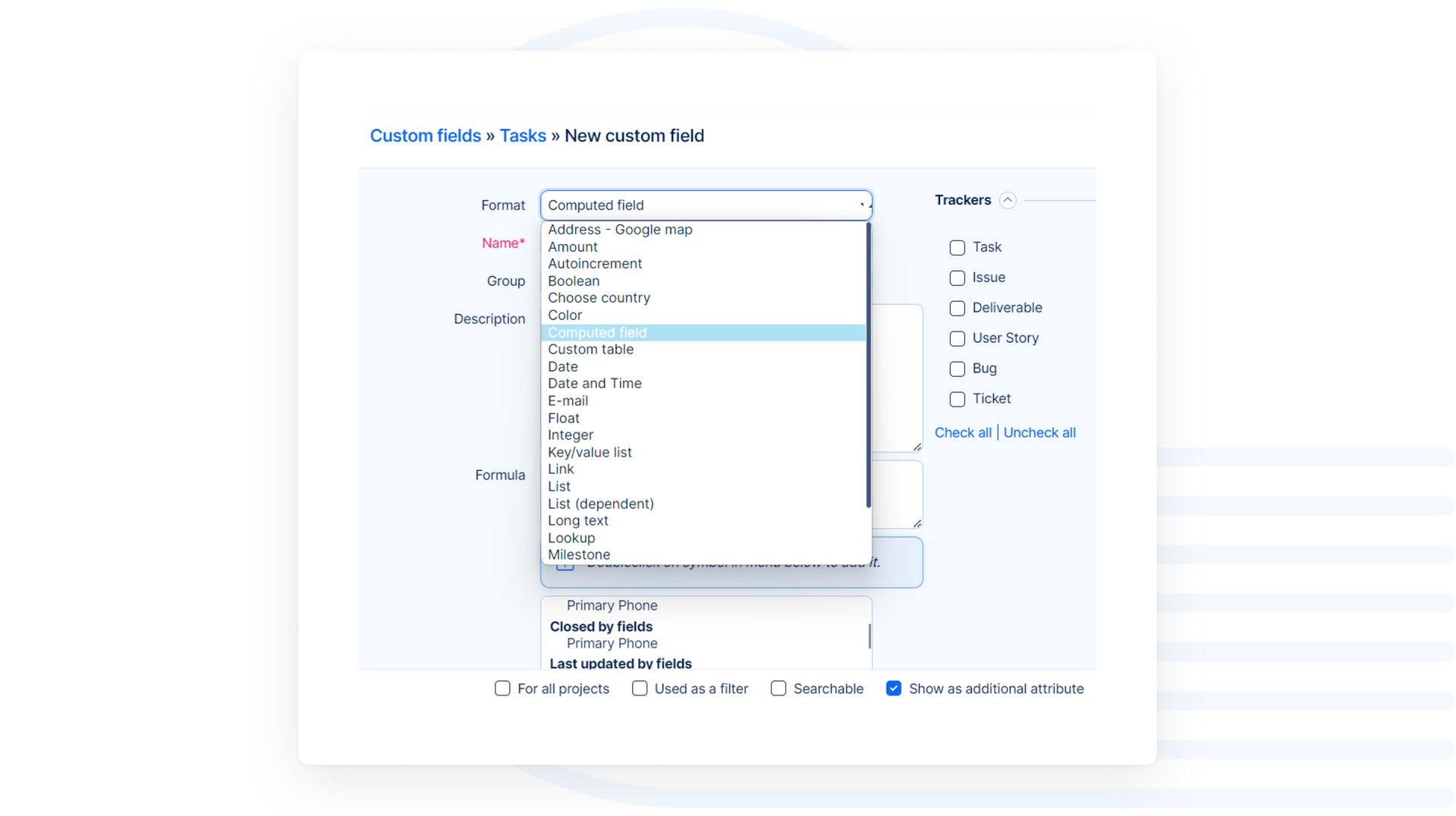 Custom fields with formula
This feature allows you to calculate a value based on the data collected from other fields. This can be done for any system entity i.e. tasks, projects, time entries, etc. Simple example: a new field "remaining time" can be calculated as: total estimated time minus real time spent.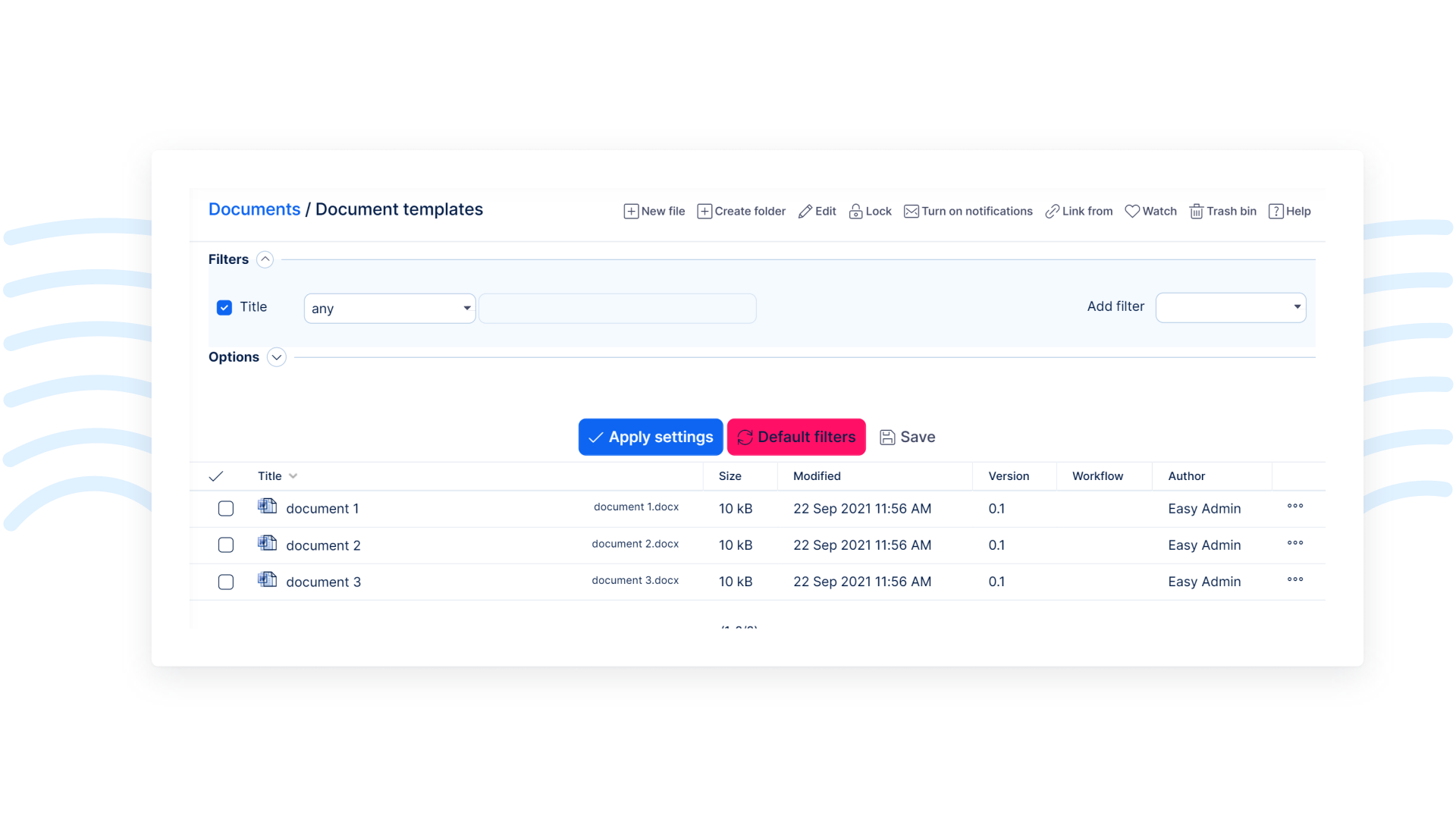 DMS – document management system
Document management system plugin provides quick access to all your files and documents and their management directly from Redmine. It's organized in a familiar directory structure and thanks to document versioning you will have all your docs up-to-date. Approval workflows simplify documents' circulation in your company and simply make your work easier.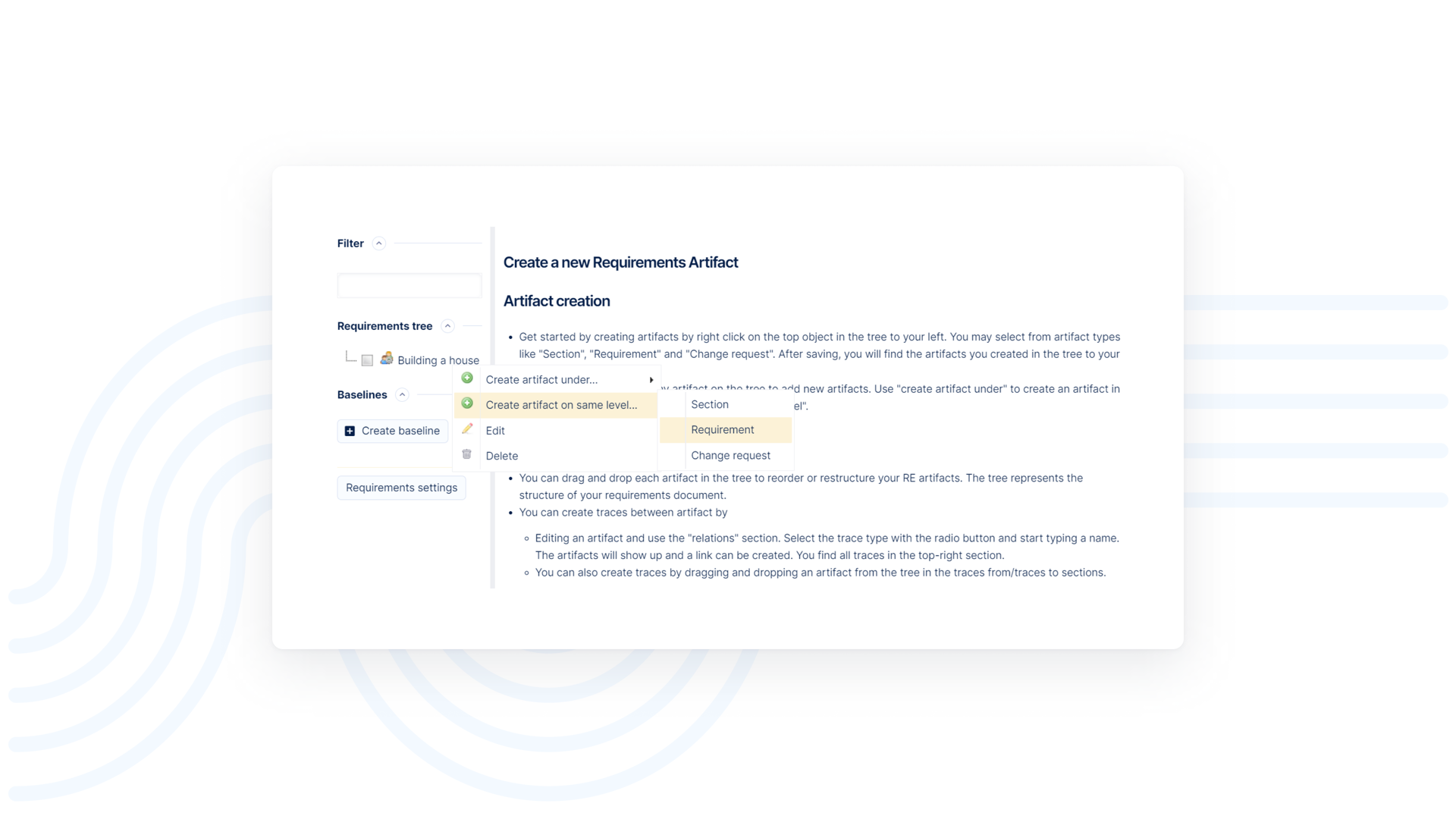 Requirements Management
Requirements management is useful for technically sophisticated projects where lots of small components and details build a big and impressive product (like a car or a piece of machinery). Simply create artifacts, which represent basic attributes in the requirements' tree structure.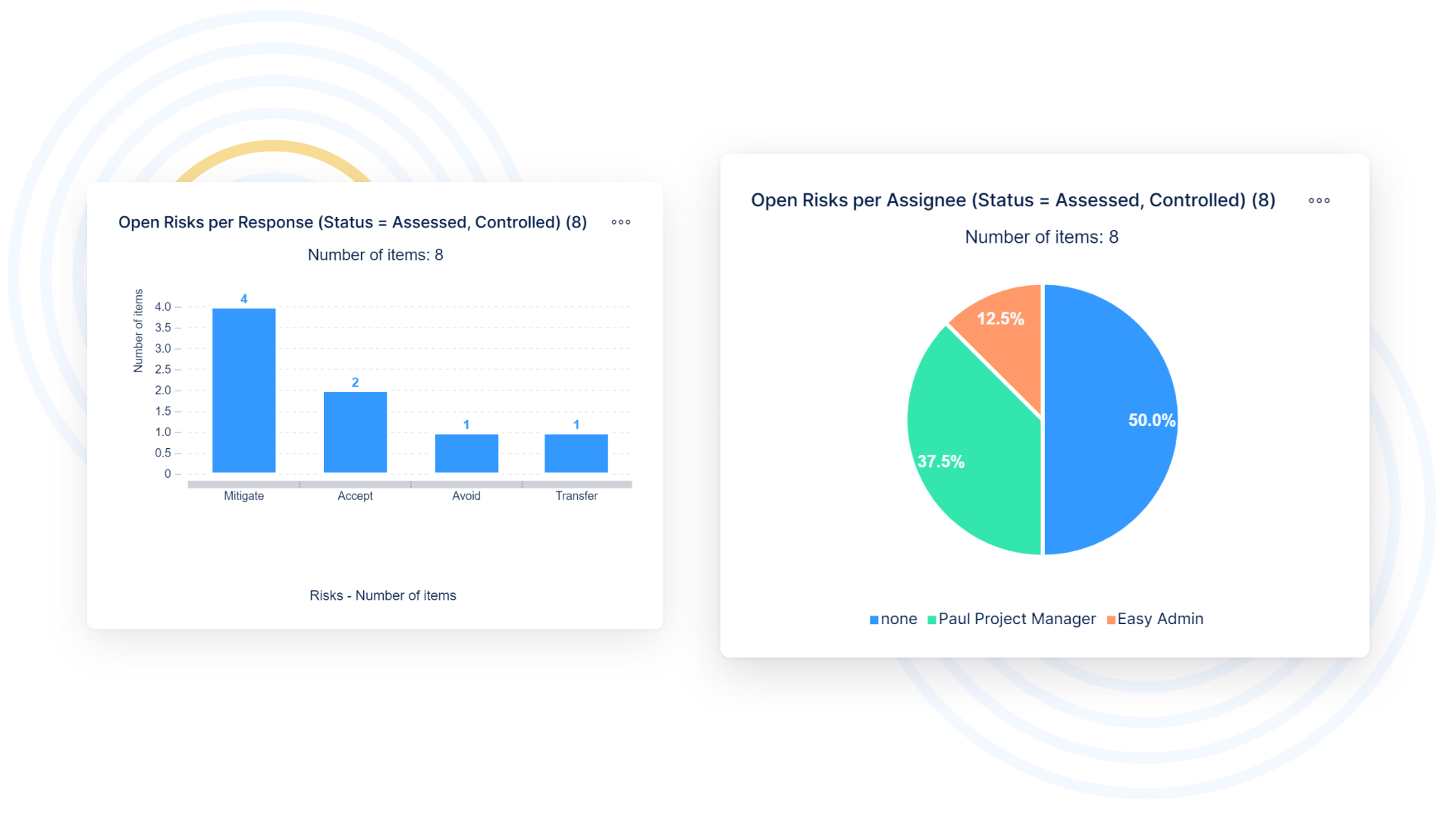 Risk Management
Risk Management is a mandatory process for each correctly managed project. This tool allows to set the risk matrix through your organization, manage risks on projects and provide global risk reporting and overview for management. The global module is suitable for the roles of Line Manager, Risk Manager or Project Management Officer (PMO), while the project module is optimal for Project Manager, allowing him to manage project risks in a controlled manner per each particular project under his supervision.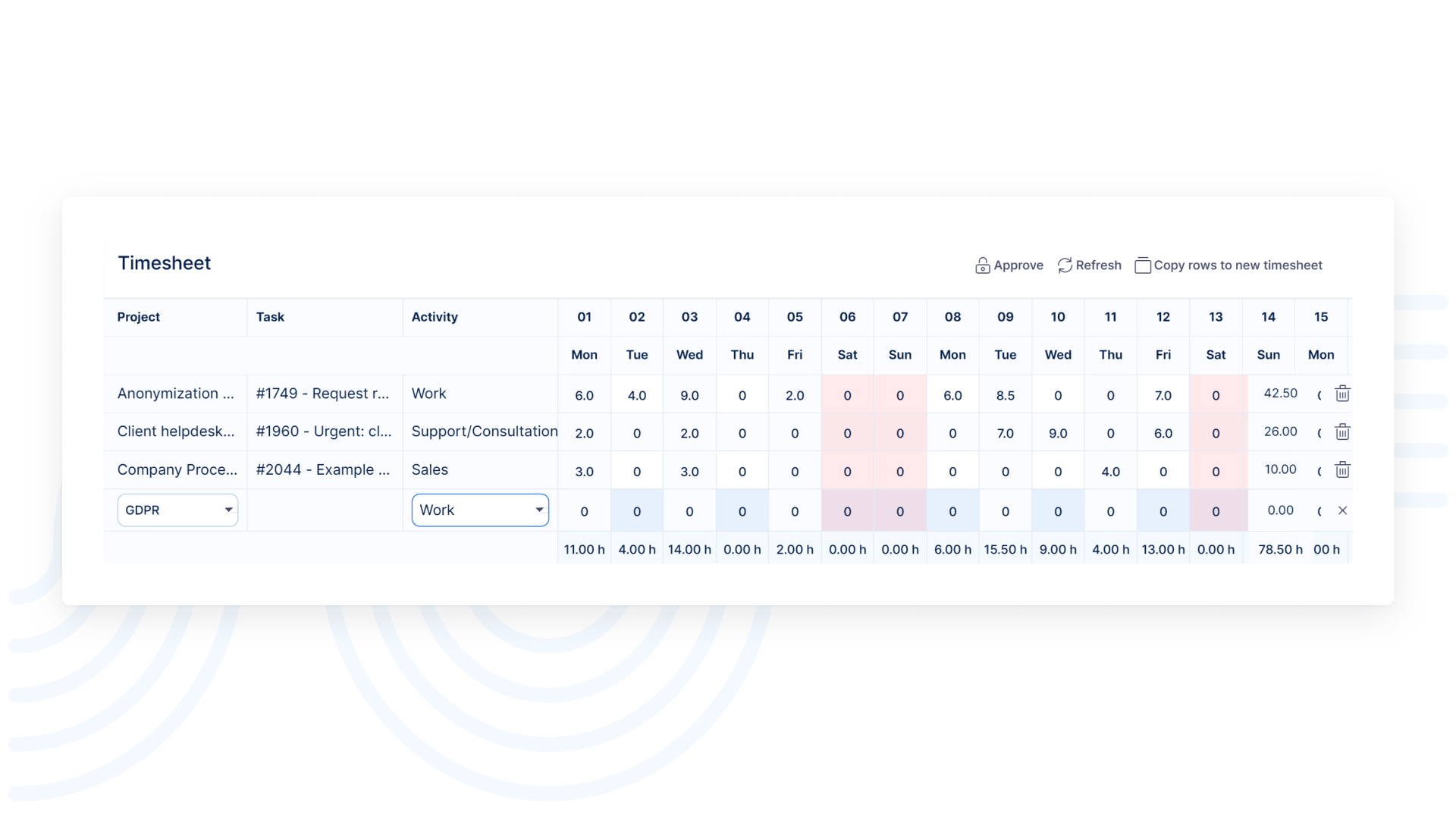 Time sheets
It is Easy Redmine plugin for time spent reports on projects or tasks. Users can create weekly time sheets and managers control and approve them.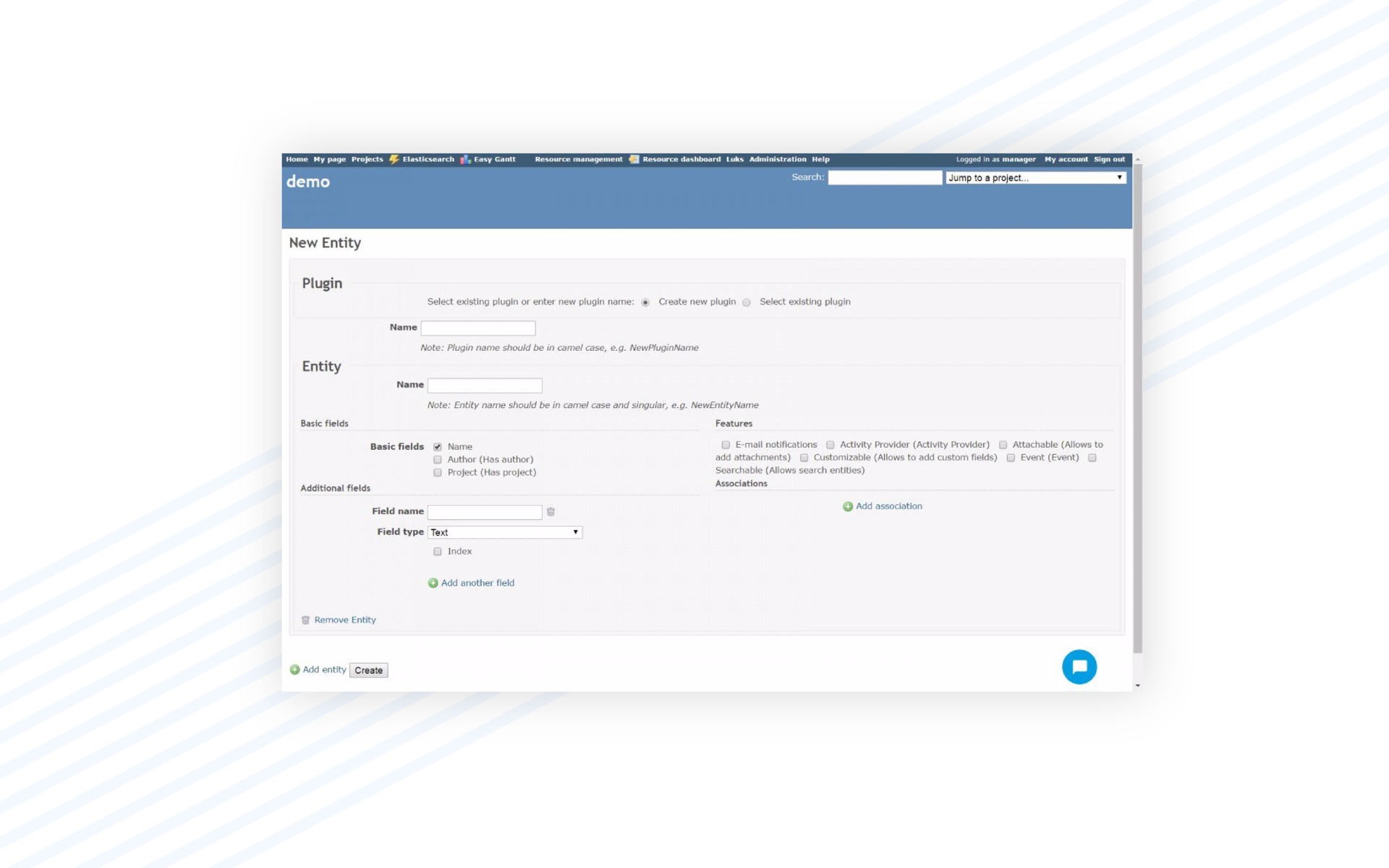 Redmine Plugin Generator
Redmine Plugin Generator is a standalone plugin for generic Redmine, which is provided free of charge. Its purpose is to allow users to create new plugins and entities using a quick and intuitive tool.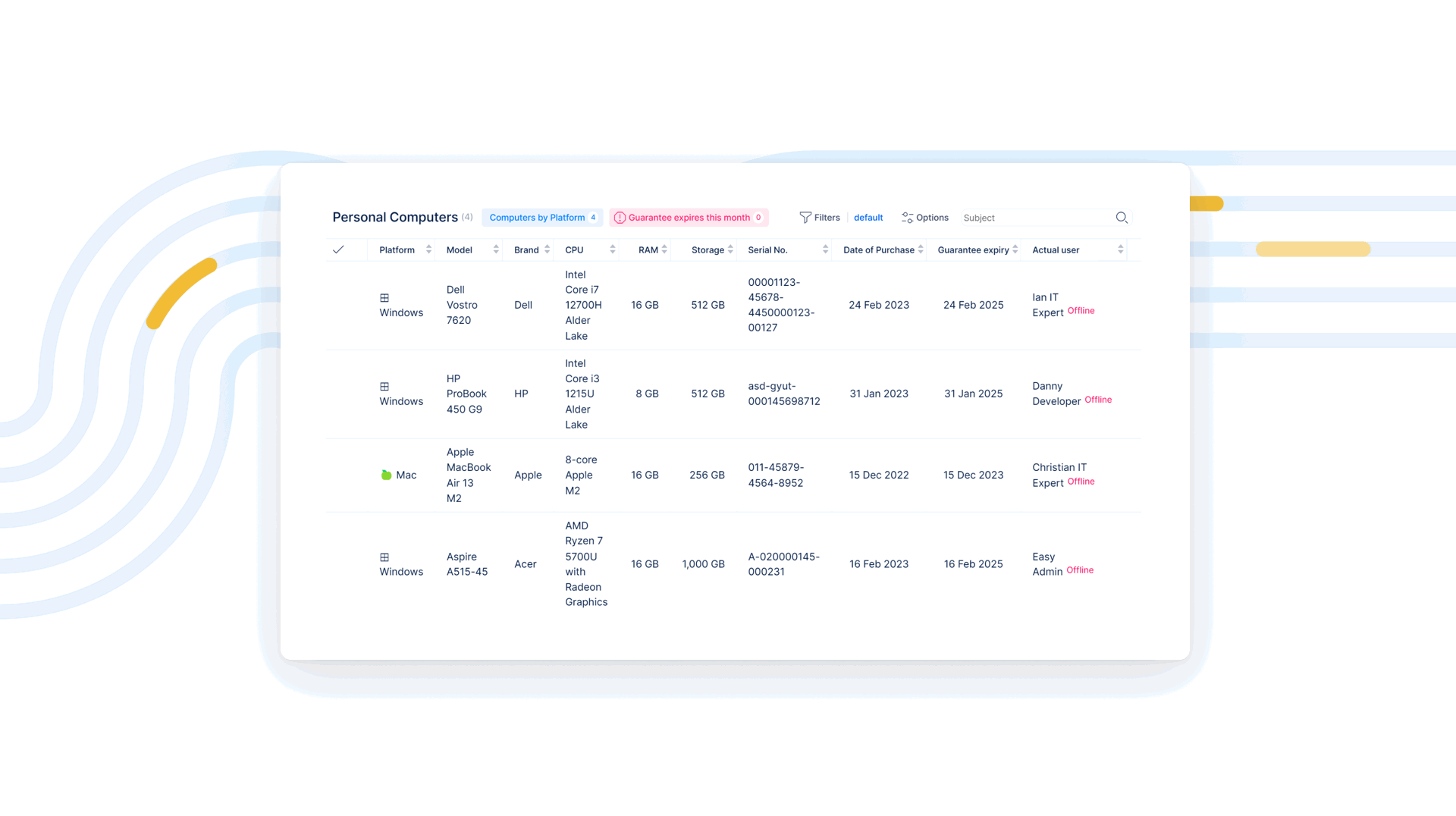 Asset & Configuration Management
The Easy Redmine Asset & Configuration management is a powerful tool that allows you to easily manage and organize your assets and configurations in a familiar directory structure directly from Easy Redmine. Custom data fields, structures, filters and views make it easy to access and use. With the ability to link assets to tasks, assign permissions and have centralised management, you can also ensure that all your assets and configurations are up-to-date and easily accessible.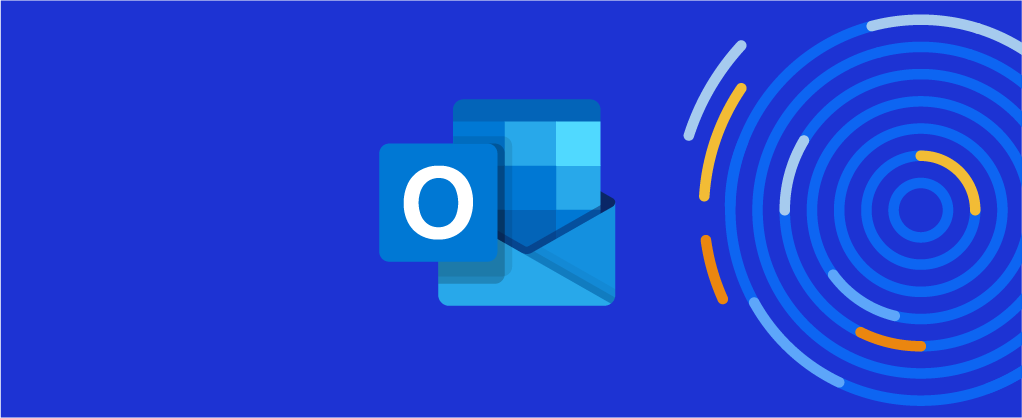 Outlook plugin
Sync your Easy Redmine data with Microsoft Outlook - fast & easy. Save time thanks to two-way real-time synchronization of calendars, contacts, tasks, CRM cases, attendance records, and other types of data in real time.