The most advanced Redmine on the market – Easy Redmine 2018.1.3
Redmine Business Intelligence, Scheduler, Cost Breakdown Structure, and even more is coming with the new version of Easy Redmine. Explore the new most wanted features & plugins in one Redmine upgrade and take your Redmine projects to a whole new level. Learn about all the new features in this 2-minutes video.
Redmine Business Intelligence (BI)
Have all key data, metrics and KPIs about your projects & business on a single well-arranged screen. BI brings you important insights and overviews of your projects and company performance. The most important ROI in a particular business segment can be viewed by product, project or country and it's calculated based on incomes & revenues (invoicing), project earnings, project costs, personal costs (spent time X hourly rates), other costs, CRM data as well as campaign costs (Google Ads connection).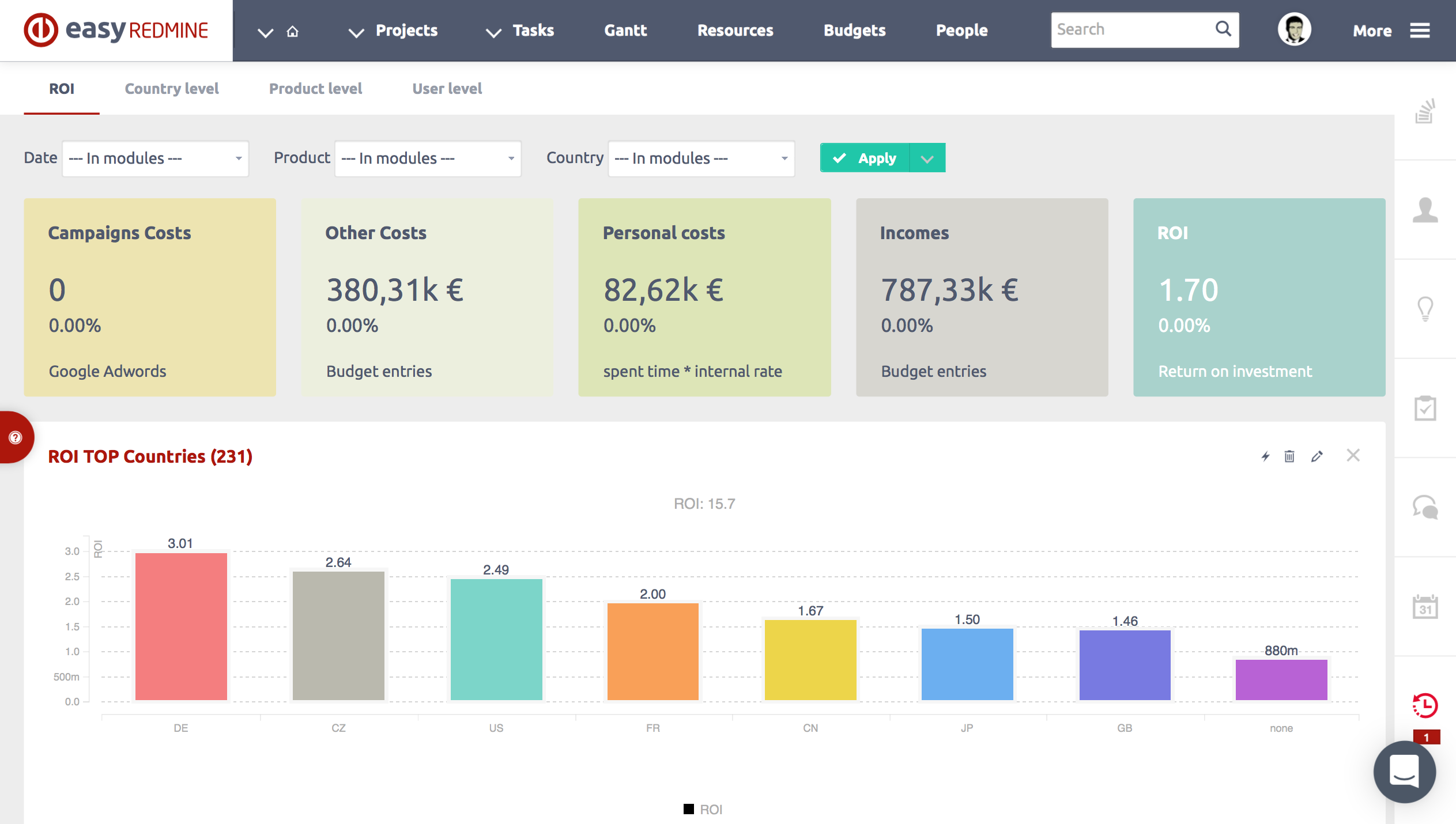 Redmine Business Intelligence (BI)
Redmine Scheduler
Have control over your tasks, meetings, attendance and resources on a single calendar screen. Basically, it's calendar that allows you to allocate your tasks while taking estimated time into account. Tasks can be easily distributed thanks to a drag & drop feature. It makes daily working much easier for both workers and managers. Managers can use it as a tool for task allocation of teams and subordinates.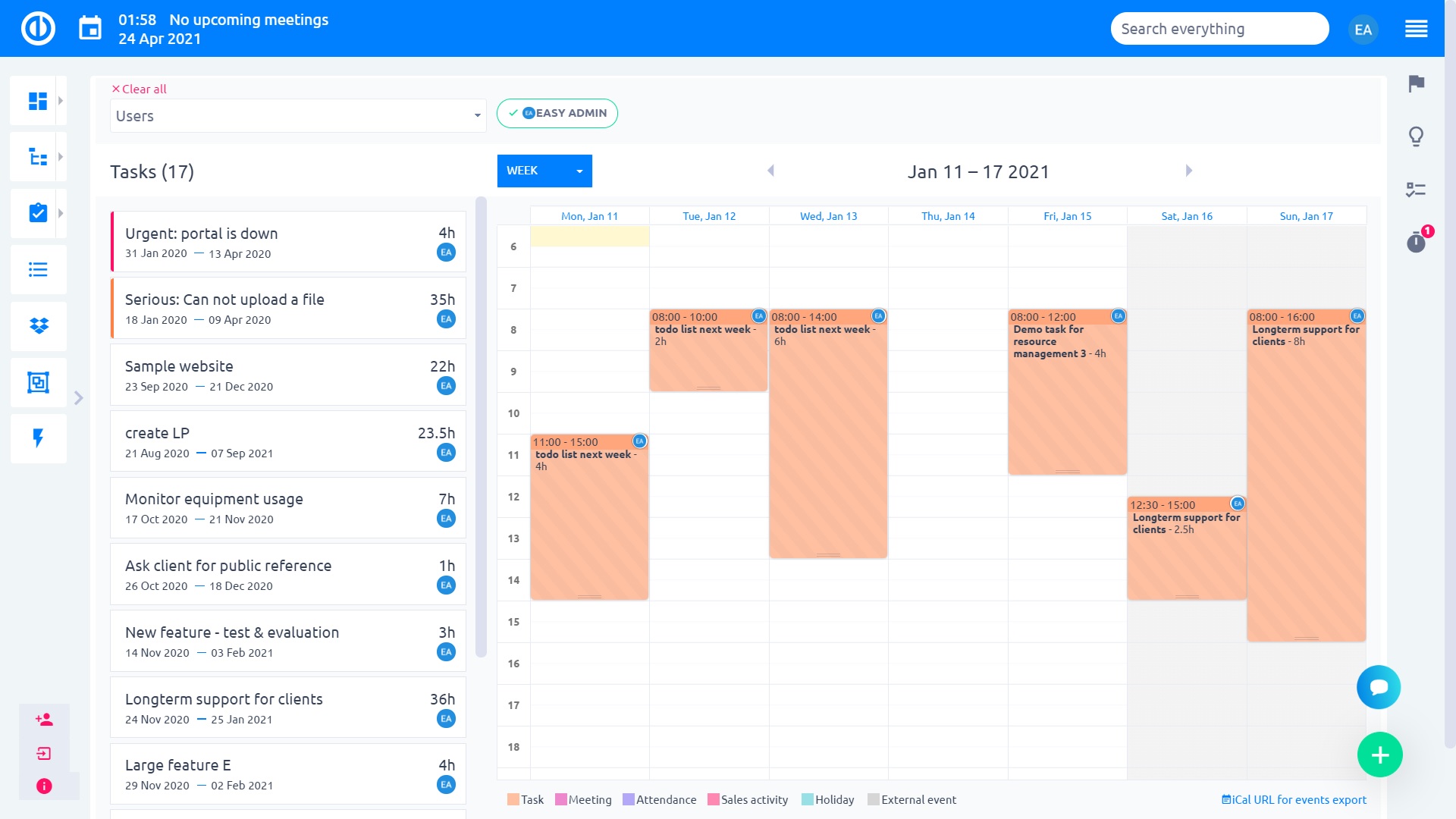 Redmine Scheduler
Redmine Cost Breakdown Structure (CBS)
This is the easiest way to manage project finances visually. See & manage projects and tasks finances in visual WBS (also known as "project mind map"). Just display your projects costs, revenues, profit - both in plan and reality! The CBS is a cost allocation to the lowest level of the Work Breakdown Structure and it is used to continuously compare the actual costs with the budget, and integrate to the cost control system. On top of that, you can create new entries easily right in the mind map.
Redmine Cost Breakdown Structure (CBS)
No credit card required. No installation needed, no obligation
Redmine Agile improvements
Enjoy more intuitive dragging & dropping in a Scrum board and more minor updates. The Agile improvements include new quick planner when you are planning in a backlog, a search function in a backlog, smart sprint check (automatic control of planned time vs. resource capacity) as well as improved and more intuitive drag & drop function in a Scrum Board.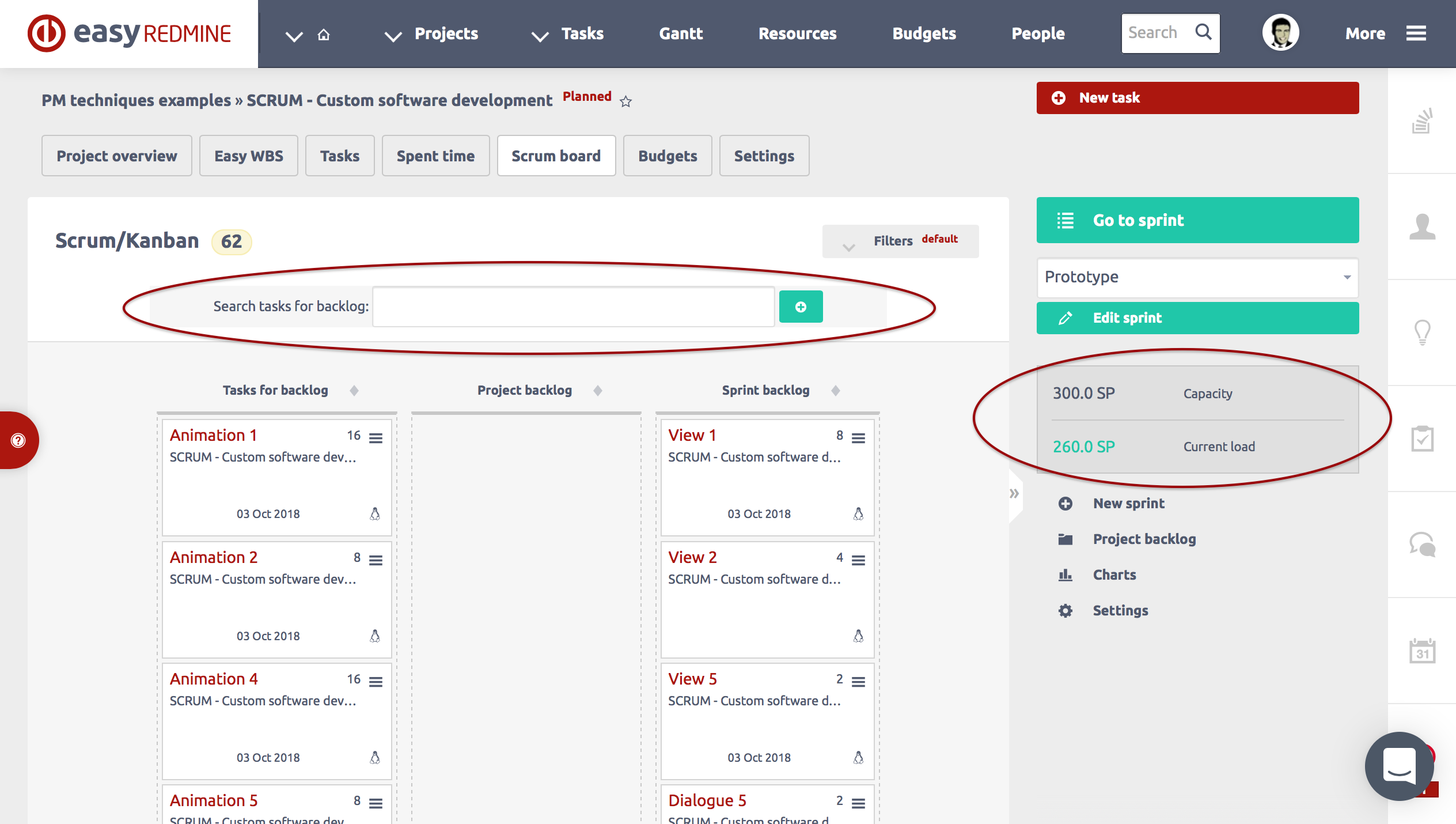 Redmine Agile improvements
Redmine Resource Management reservations
The Resource Management most wanted feature is here. Simply create a reservation of resources without assigning to a specific task or project - easily using drag & drop. Plan your resources like never before and simply create future custom reservations – easy, simple and quick.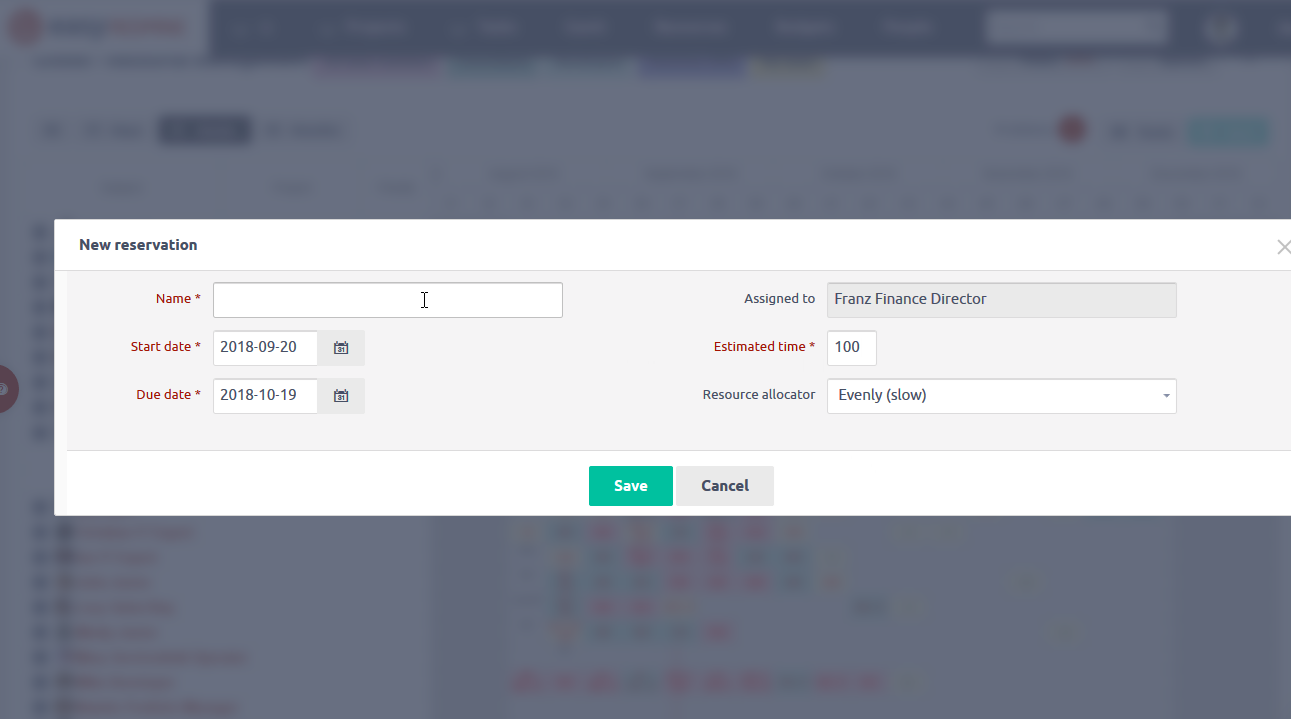 Redmine Resource Management Reservations
New Easy Redmine 2018.1.3 runs on Redmine 3.4.6. Learn more about this version in the full changelog/roadmap.