A New Approach to Redmine Project Management – Easy Redmine 2019
The new 2019 version of Easy Redmine will please all those eager to get the latest and greatest tools for project managers in their favorite and well-known Redmine environment. And not just that. See what you can look forward to.
New Easy Redmine 2019 has gone a long way to keeping up with today's high demands placed by project managers all across the world. It is upgradable from all Redmine versions (including Redmine 4), 100% open-source, fully localized into all main languages, and it is 100% GDPR-compatible. Plus, it introduces these cool features.
The best Redmine Help Desk is here!
User's feedback was taken into account and Easy Redmine Help Desk got a few missing features that make it a complete Help Desk tool now. The new features of Easy Help Desk 2019 include Ticket owner for complex reporting, SLA events - journal and history of all SLA events, Quick email replays from the ticket, New dashboard for Help Desk managers, New dashboard for Help Desk operators, and New Help Desk statistics.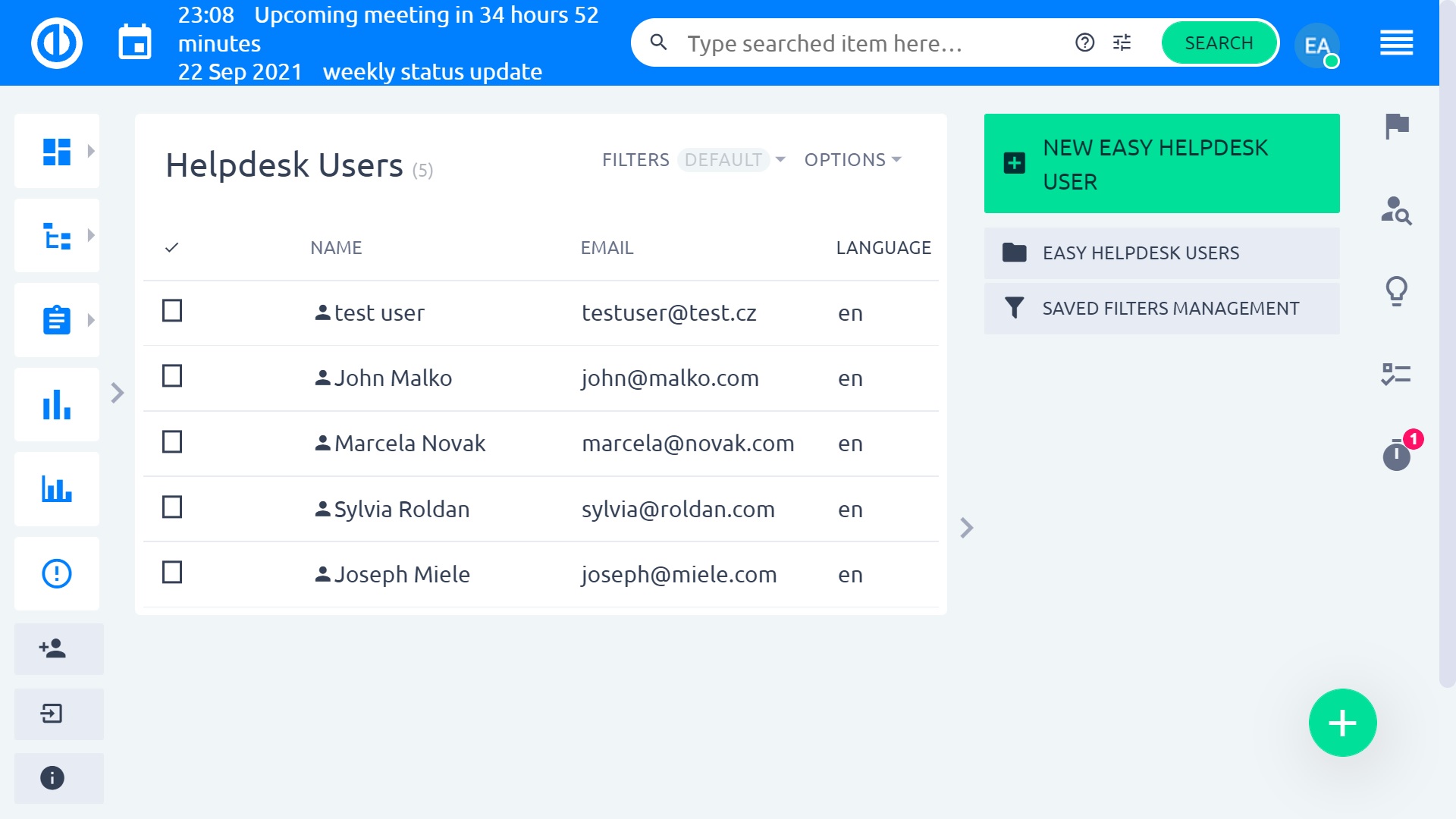 Help Desk - Easy Redmine 2019
Resource Management with Reservations and complete reporting
This feature has been one of the most wanted by our users. Create a reservation of resources using drag and drop without assigning to a specific task or project. Reservations make Resource planning easy as never before. Moreover, planned Resources can be easily reported in various graphs and charts - trends, gauges, pie charts, bar charts, or time-series charts.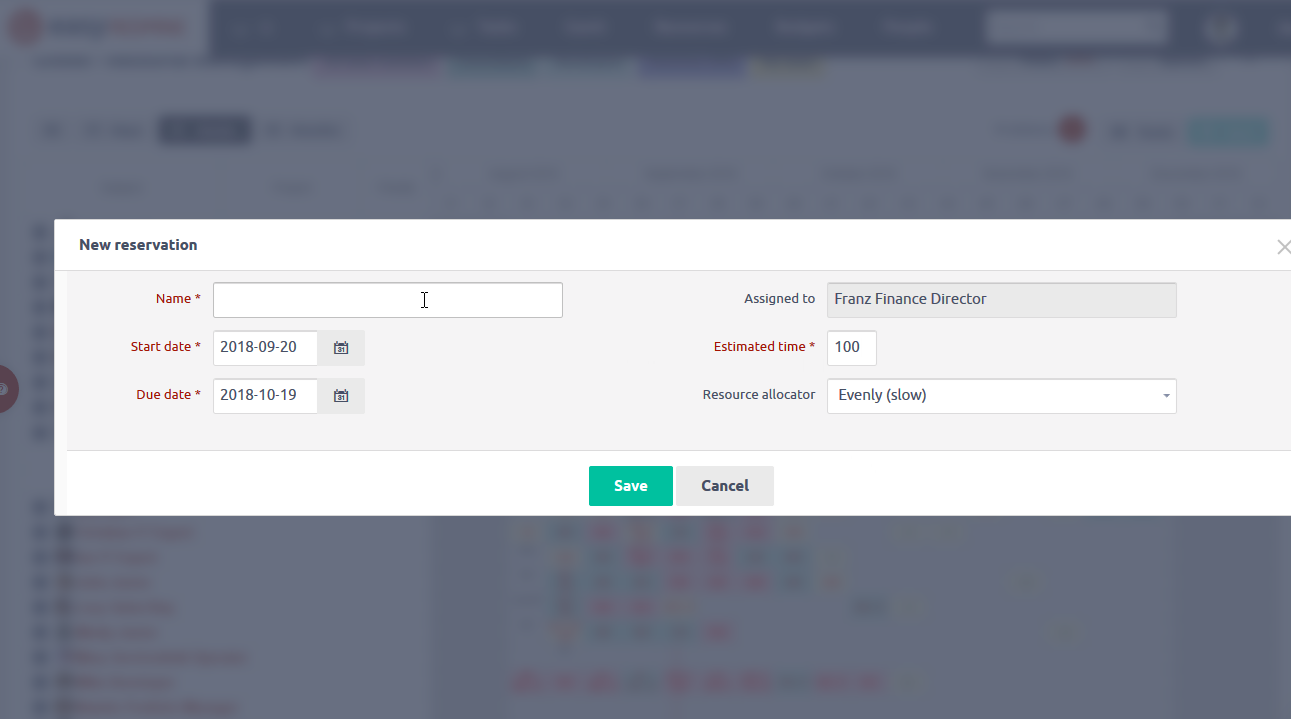 Resource Management with Reservations - Easy Redmine 2019
Easy Scheduler for quick planning of everything
Easy Scheduler is a must-have tool for all Redmine users that want to schedule tasks to a particular time and have an all-in-one calendar for their meetings, attendance, and CRM cases with activities. Scheduled issues are taken into account in Resource Management and it is fully integrated with other calendars or even MS Outlook.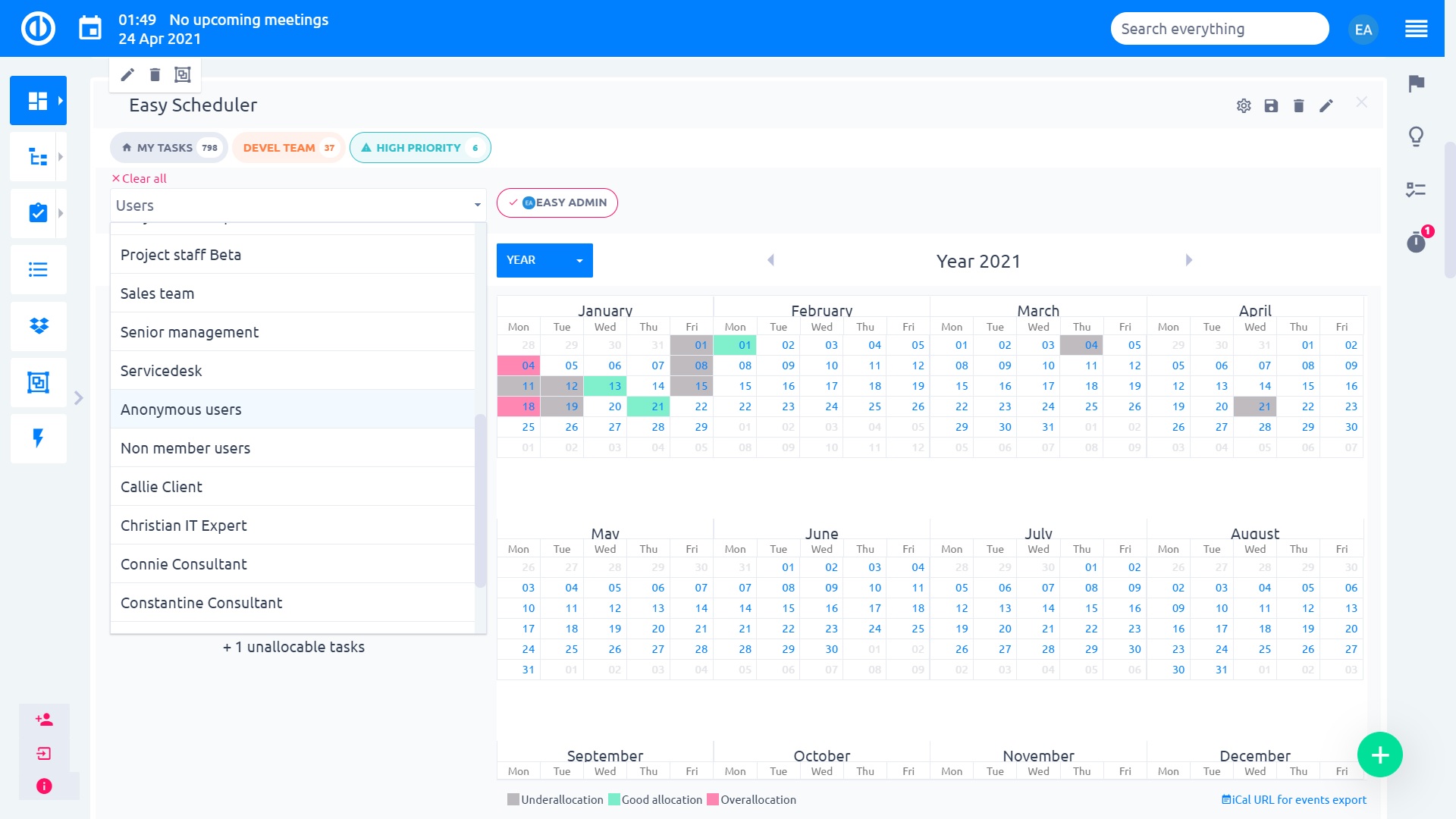 Scheduler - Easy Redmine 2019
Visual dashboards for any project management area you can imagine
Why waste time creating new dashboards from scratch? Just open the one you need with one click only from your homepage or More menu. With Easy Redmine Global Dashboards, your project team will not miss any critical news anymore. Stay in the picture and make informed project management decisions. We have prepared importable dashboards with various ticket and performance metrics.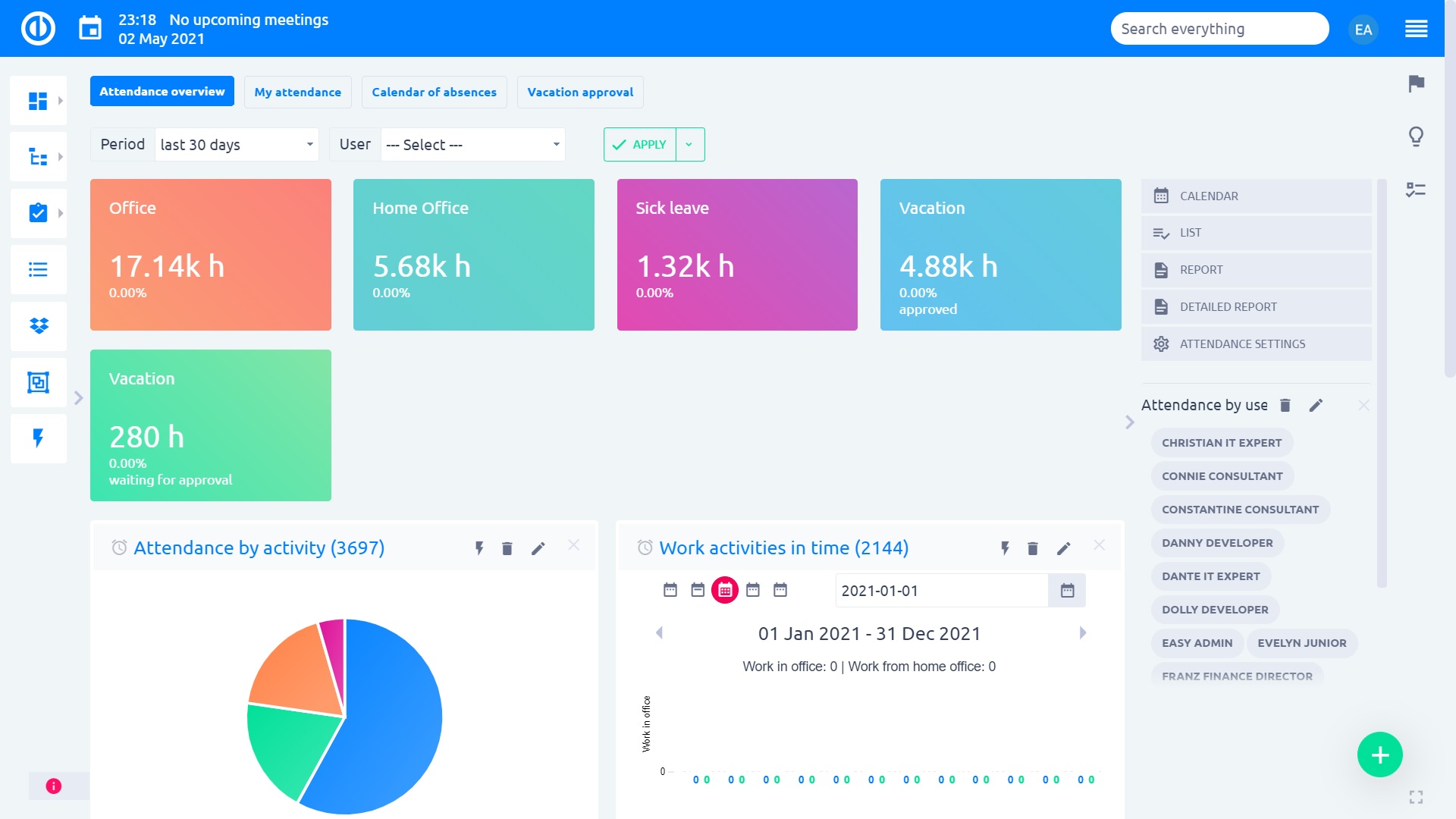 New Global Dashboards - Easy Redmine 2019
Manage your DevOps processes smoothly in Easy Redmine
Easy Redmine 2019 introduces a set of plugins for integrated DevOps management. From Requirements to Test Cases and Git CI integration with Git Lab hosting. Get all you need for DevOps along with your favorite Redmine upgrade. The DevOps package includes the following features.
Test cases not just for software development teams
Test cases are especially useful for IT teams for more rigorous and systematic testing, as well as industrial companies. Manage your testing right in the projects. Test cases integrated with project management are a huge help for any company in need of testing its solutions.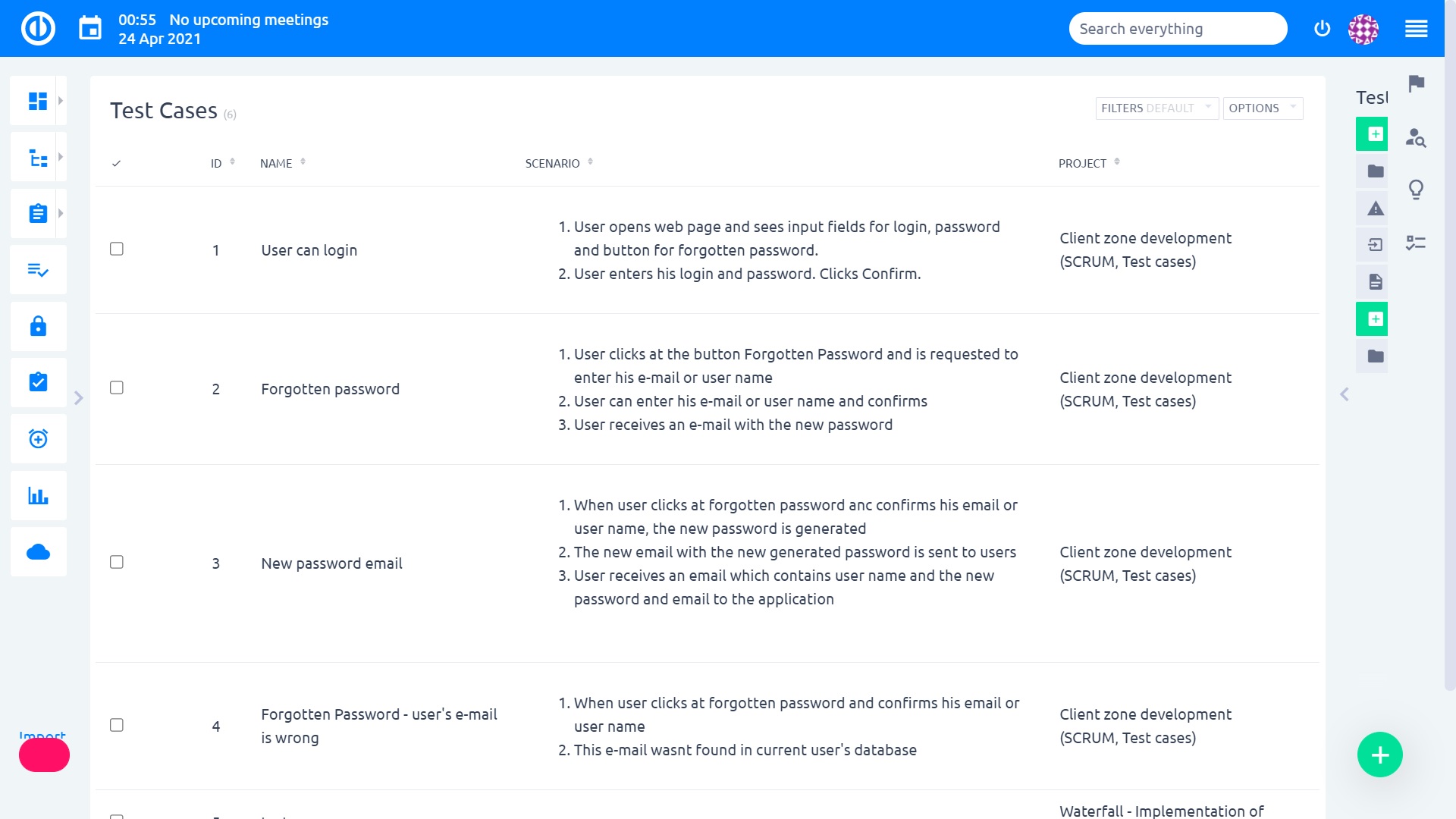 Test cases - Easy Redmine 2019
Git CI and Git Lab hosting for managing professional software development
Host Git or GitLab securely along with your Easy Redmine software on a dedicated private cloud in order to manage the best continuous integration of your software development. Git & GitLab hosting allows direct integration with Easy Redmine project management software.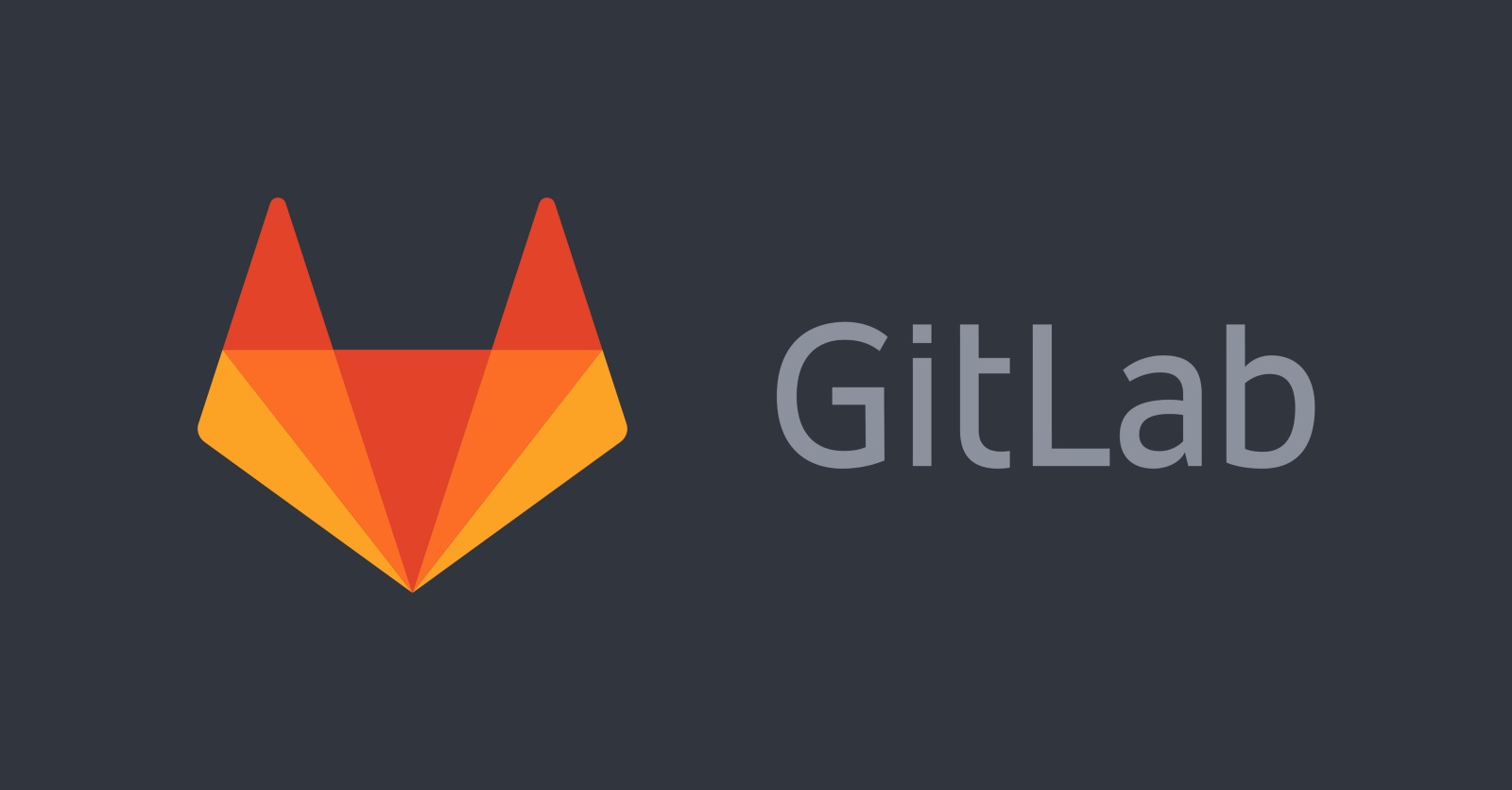 Git CI and Git Lab hosting - Easy Redmine 2019
Diagrams to create powerful UML or other diagrams in Easy Redmine
Draw.io alternative is now integrated right within Easy Redmine. The Diagrams feature can be accessed via the Diagram button in any HTML editor toolbar of Easy Redmine. Then use the editor to draw your diagram. To revert back to a previous version of the diagram, simply choose one from the drop-down list of versions.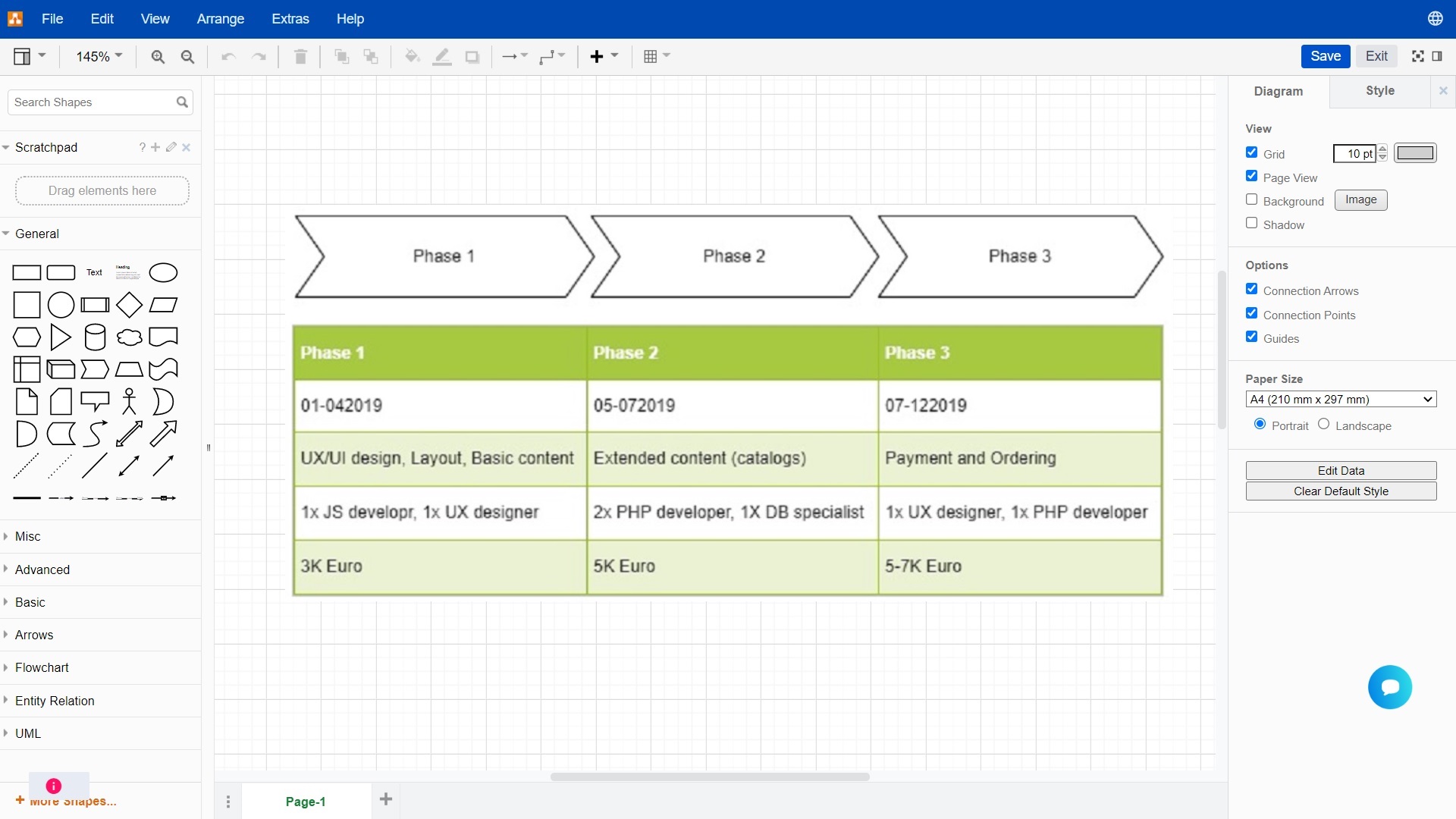 Diagrams - Easy Redmine 2019