Release notes for version: 10.4.3
Please read before upgrading to platform version 10.4.3.
All changes available as usual in the changelog.
A problem with the filter by Indicator
Before:
Using a filter by Indicator with the "Alert" value returned the wrong results including some projects with a different indicator.
Now:
The filter works correctly - returns only projects with indicator chosen.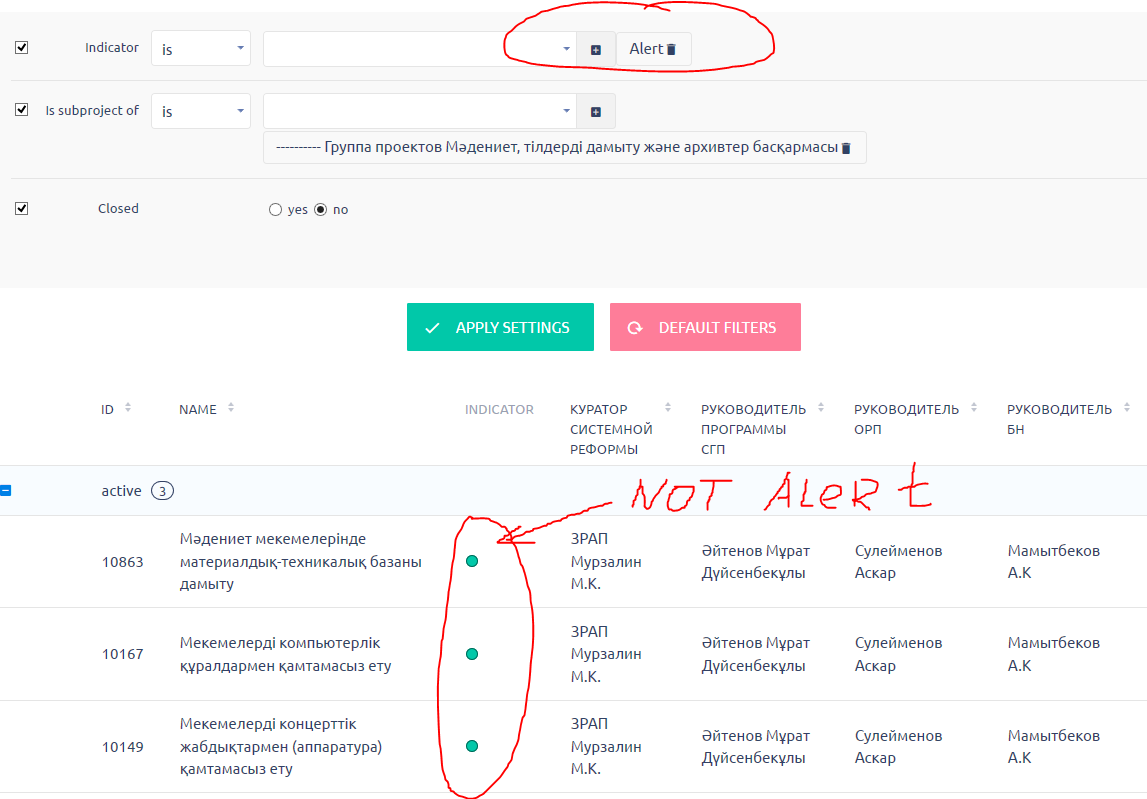 The latest CSV gem isn't compatible with ruby <2.5
Before:
The latest CSV gem may fail to install if Ruby prior to 2.5 is used. This is because the gem attempts to install CSV 3.1.6 that does not support Ruby 2.4 and requires Ruby 2.5 or higher.
Now:
Fixed.
Admin can log time on a project template
Before:
Logging time entries for a project template was available for administrators. As a result, the spent time calendar did not show the same number as the spent time filter.
Now:
Fixed. Logging time entries for a project template is not available even for administrators anymore.
Reversed order of the project and global permissions
Before:
In the Roles and permissions, the project permissions preceded the global permissions.
Now:
Reversed order. The global permissions precede the project permissions.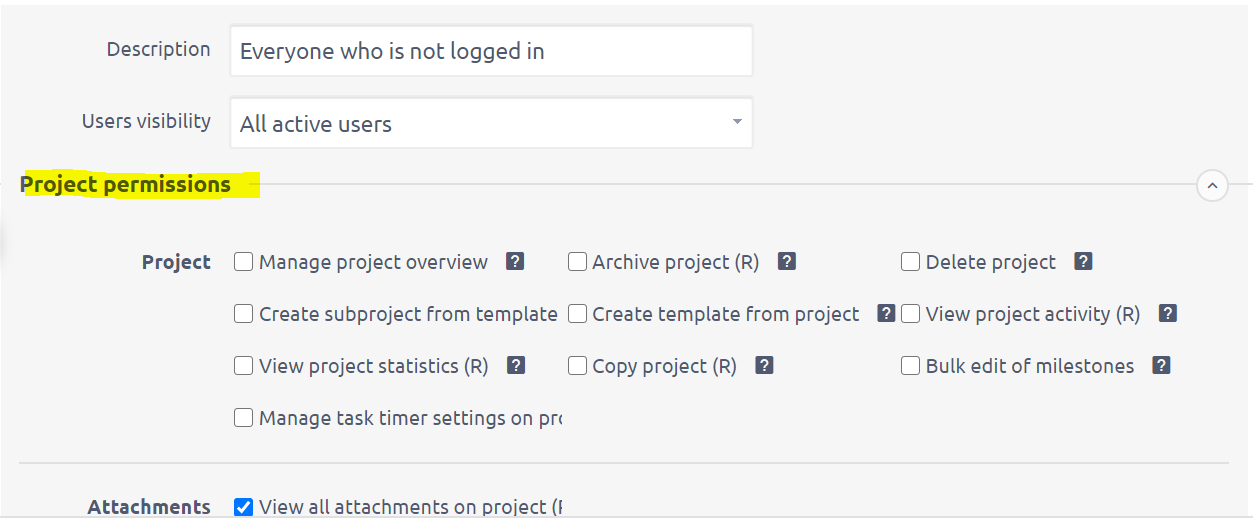 Task nodes view issue in WBS
Before:
The task nodes were not placed on both sides of the project node until page refreshing after turning off the "One Side" function.
Now:
Fixed.
+More buttons on a task and EWA have switched states
Before:
+More buttons on a task and EWA had switched states. When one opened, the other closed.
Now:
Fixed.
Page break is not saved on Wiki pages
Before:
style="page-break-after:always" is not saved in the div element after saving the changes. Page break doesn't work after saving.
Now:
Fixed.
Current GANTT Global is missing Cash Flow
Before:
No cash flow button available in the global Gantt chart tools.
Now:
Cash flow view added among tools of the global Gantt chart.
Can't migrate due to required permissions
Before:
Invalid permission configuration caused the inability to migrate from Redmine.
Now:
Fixed.
Dark color scheme issue in DMS - New file
Before:
When adding a new file on the DMS module with the "New file" button, there was some visual issue.
Now:
Fixed. Adding new files in DMS with the "New file" button works fine.

Wrong order of the attachment versions
Before:
When more than one version of one attachment was shown, the first version of the attachment in history showed the latest version (the first version should be displayed).
Now:
Fixed. Task attachments in the "History" section are shown with every added version → when clicked on "view" it will show the correct version of the attachment.
Error 403 in Easy DMS file workflow
Before:
Easy DMS showed error 403 when a non-admin user tried to check the workflow chain of a file (global approval chains only).
Now:
Fixed. The approval workflow is shown properly.
HOME double-click bug
Before:
When clicking directly on the home button, the menu sometimes opened instead of the homepage.
Now:
Fixed.
Repository without ".git" suffix doesn't work anymore
Before:
If you entered a (wrong) repository path, the repository was cloned successfully (there's an automatic redirect), but it existed with an error status.
Now:
Fixed. Entering the correct repository path without ".git" suffix, creates a working repository.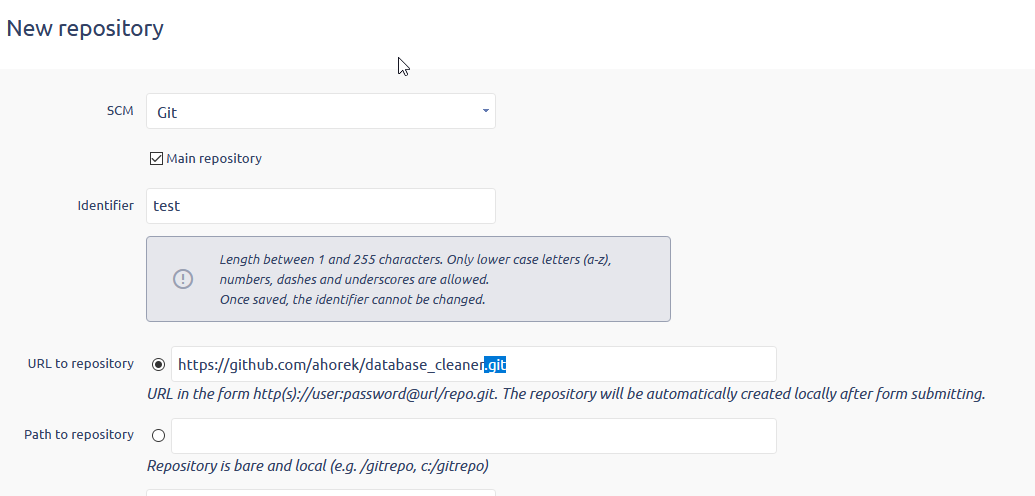 Attachment versions revert function not working
Before:
Attachment versions revert function did not work.
Now:
Fixed. Attachment versions revert function works properly.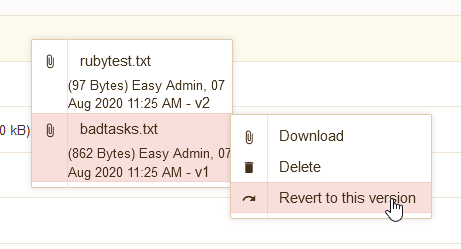 Can't select meeting project
Before:
It was not possible to select a project when creating a new meeting.
Now:
Fixed.
Reservations in Resource management ignore the global setting
Before:
When creating a new reservation and changing "Resource allocator" to "Default allocator", an error appeared. Moreover, when the global setting was set to "Future from start", the reservation yet acted as if the allocator was set to "Future from end" instead.
Now:
Fixed.