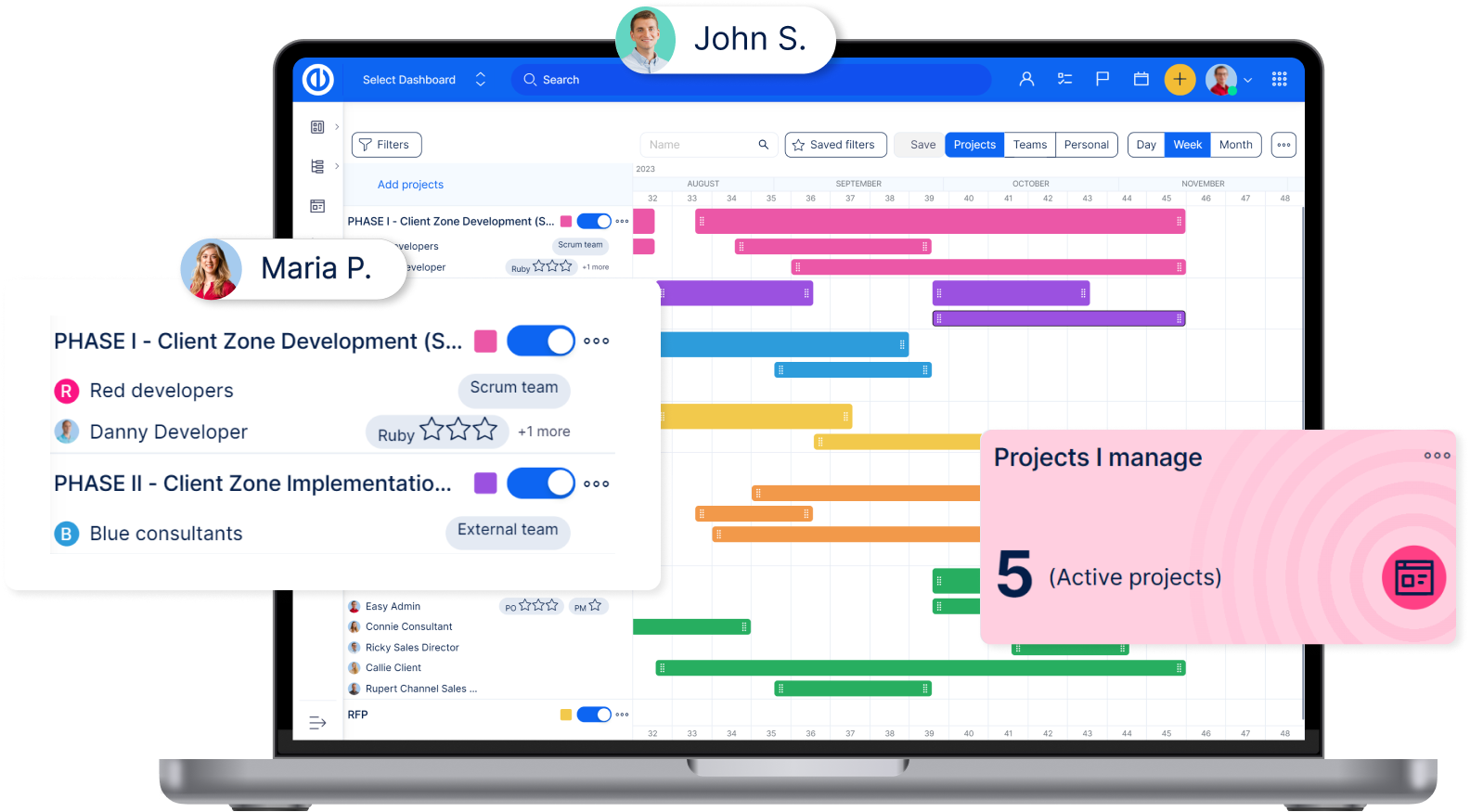 The top open-source

Jira alternative

to expanding your portfolio and options

Replacing the full Atlassian stack or running alongside it. Both in the cloud and on-premises.
Why Easy Redmine?
Full stack replacement
Easy Redmine is ready to directly replace Jira software, Service Desk, Confluence and BitBucket.
Committed to on-premises
Open source and on-premises go hand in hand. We are not removing our affordable server solutions.
Experts on migrations
Handled through 100 professionals, partnered companies and self-developed migration tools.
Clear and stable pricing
Price-per-user and no user-tiered licensing to avoid frustrating cost increases for our clients.
What can you expect from us?
Jira Server Alternative
Unlike other vendors, we'll always give you the option to choose between on-premises and cloud solutions. And by on-premises, we mean a perpetual license for your server usage, and you are in absolute control of your data.
Real projects within months
Support along the cooperation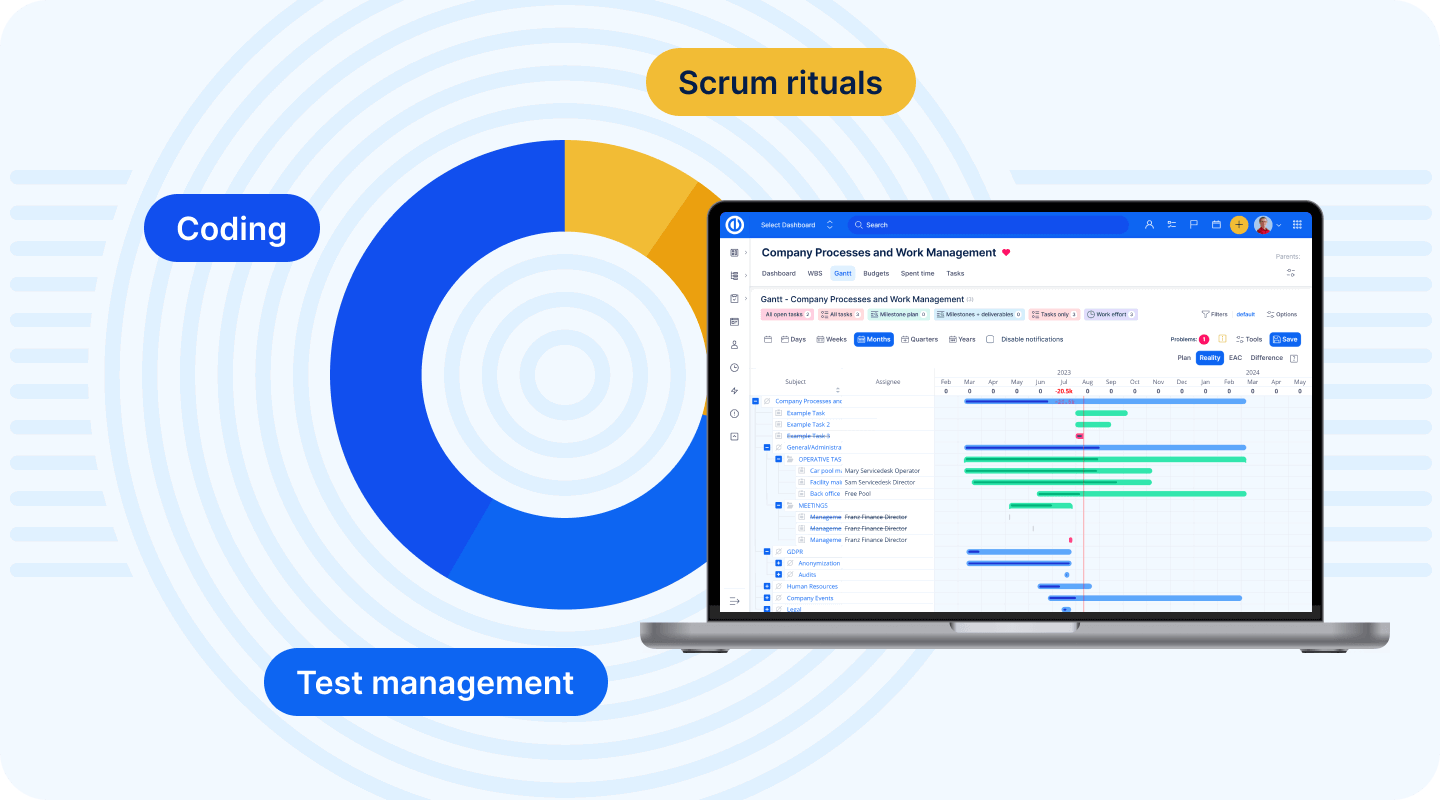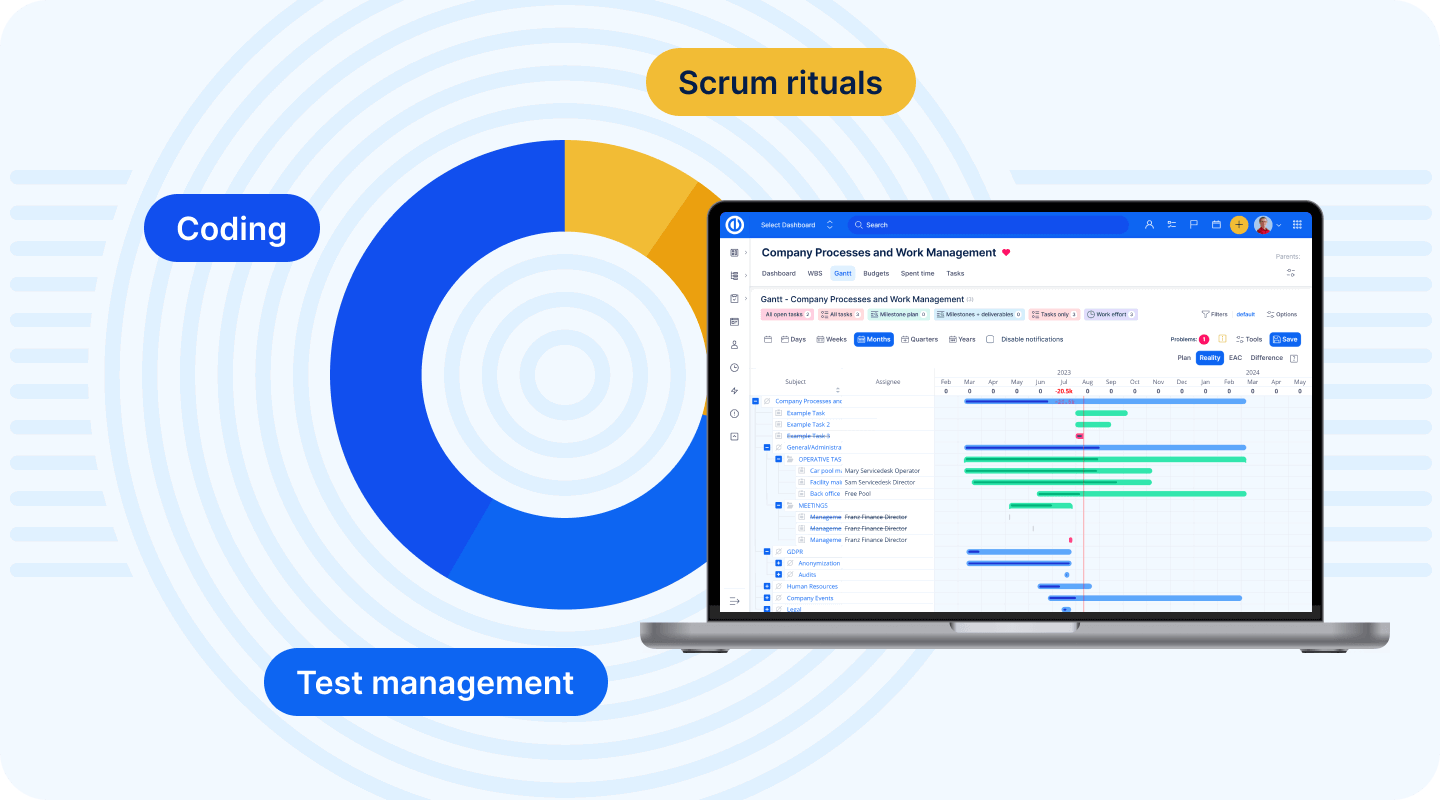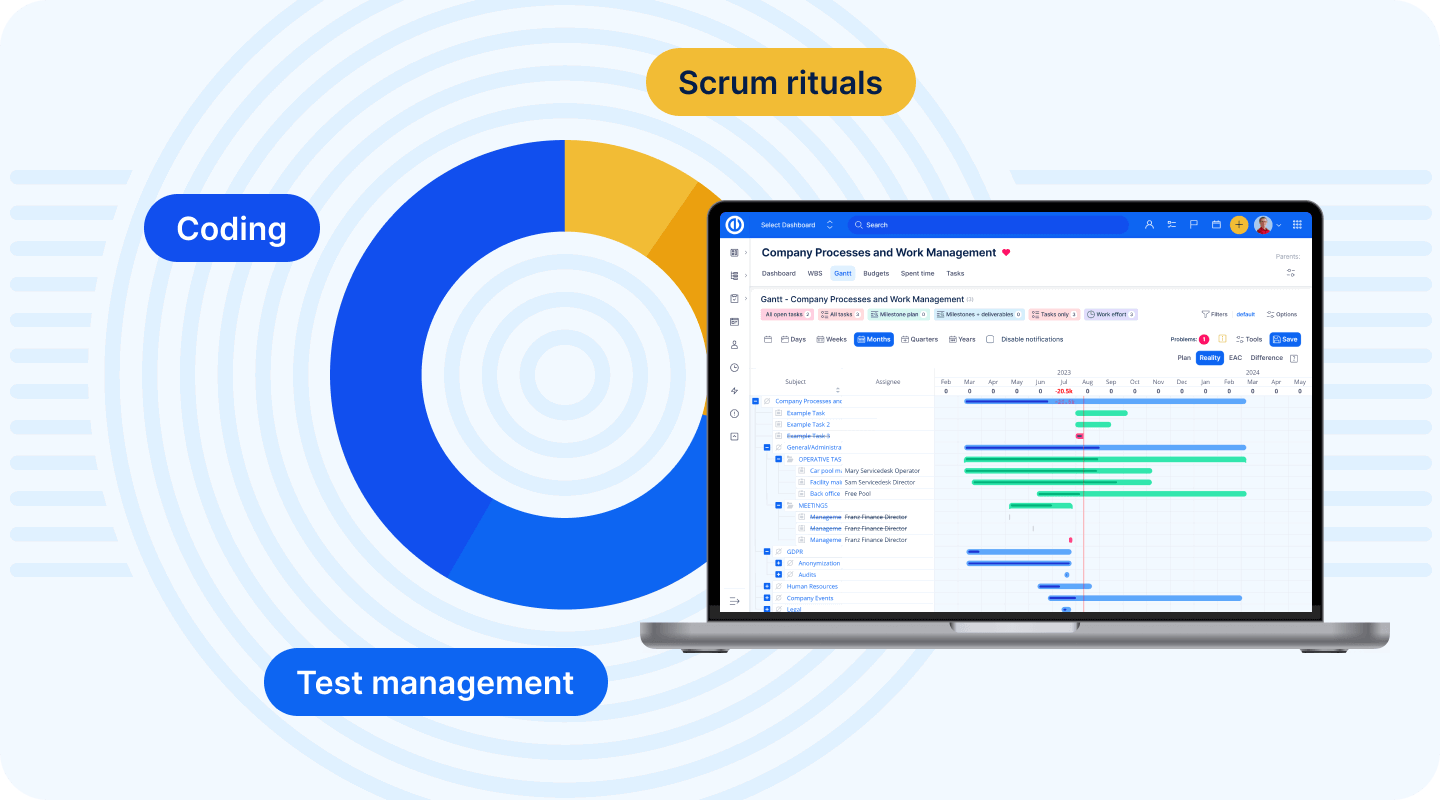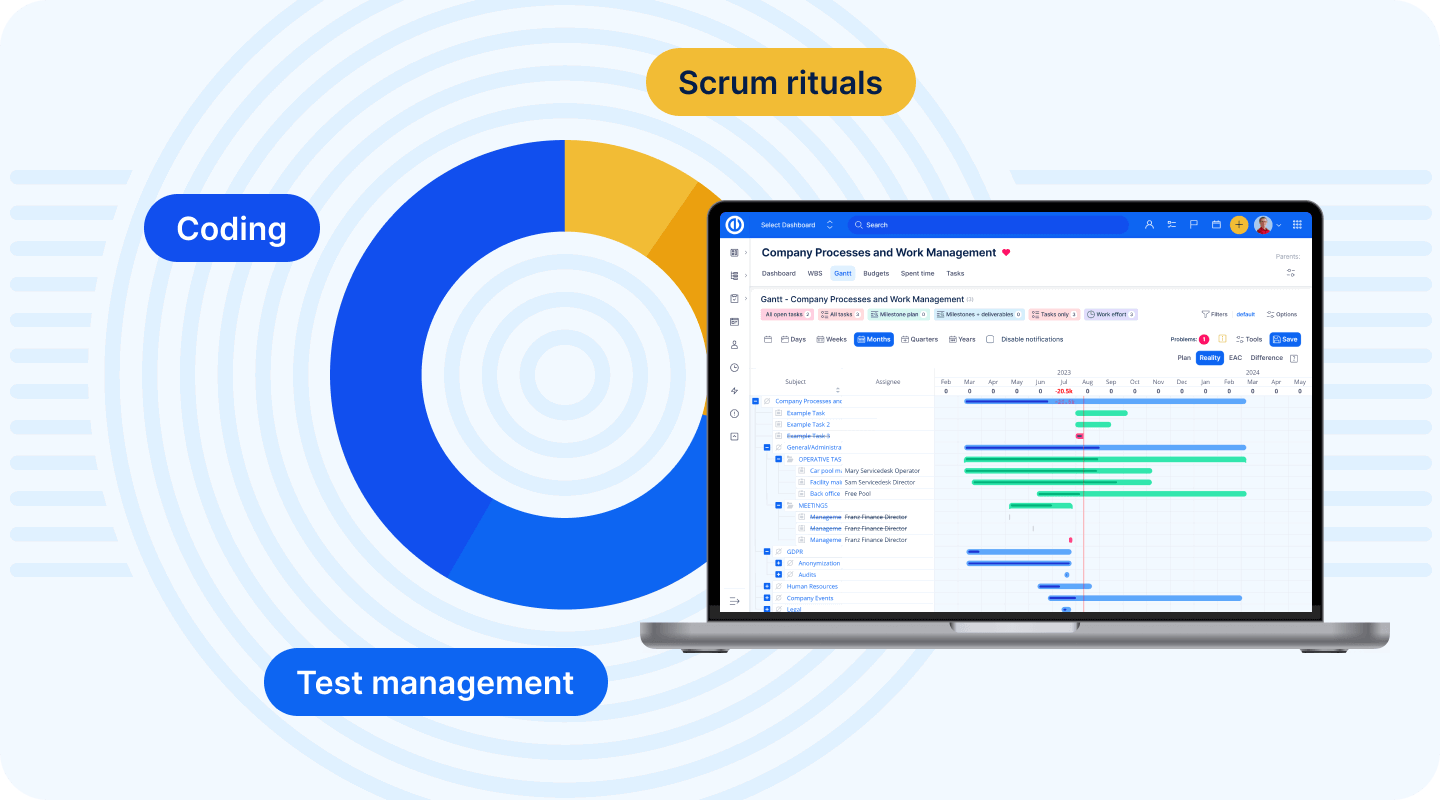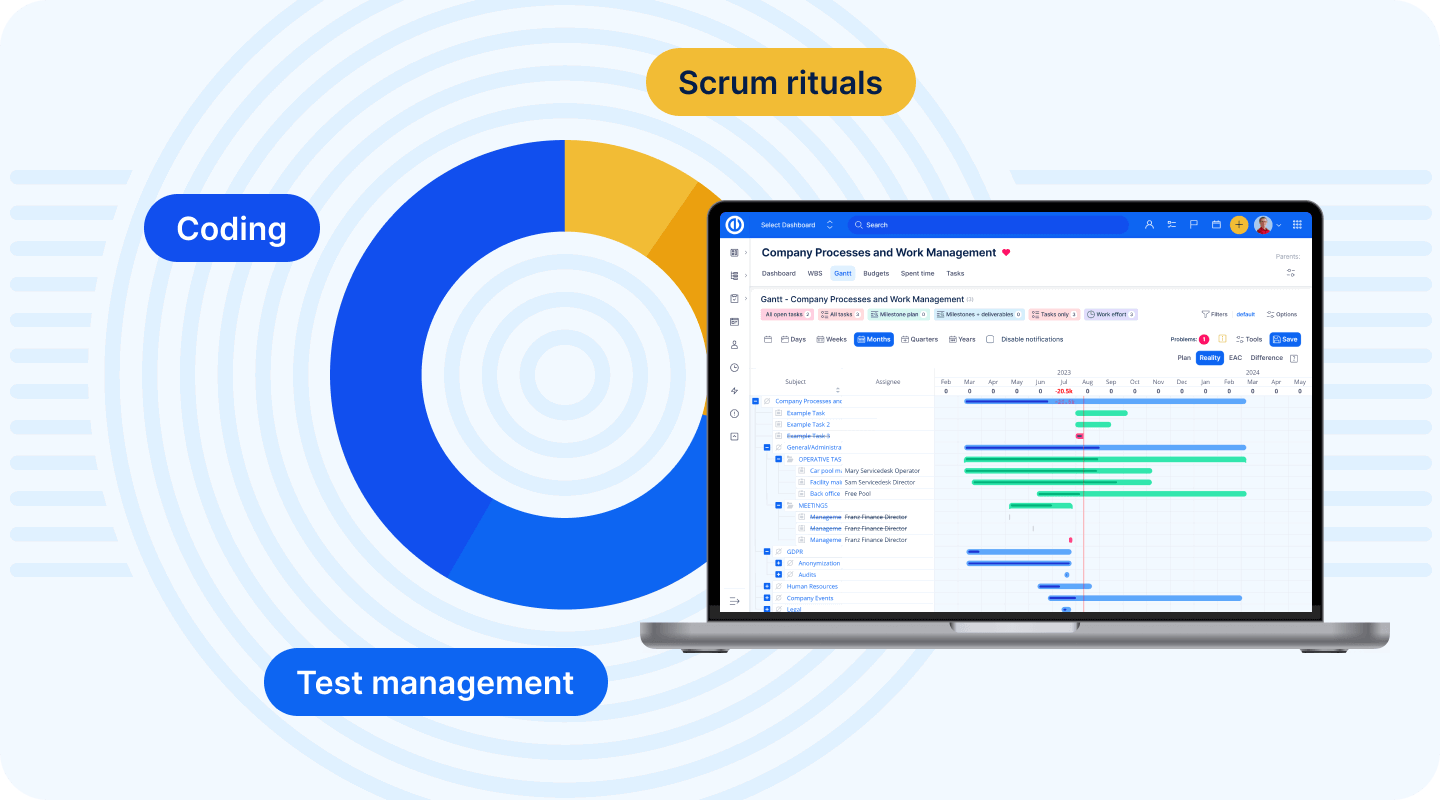 Jira Atlassian is ending Server support by 2024
And is changing its prices for all plans, so it may be the right time to analyze future challenges. What does this mean to your clients?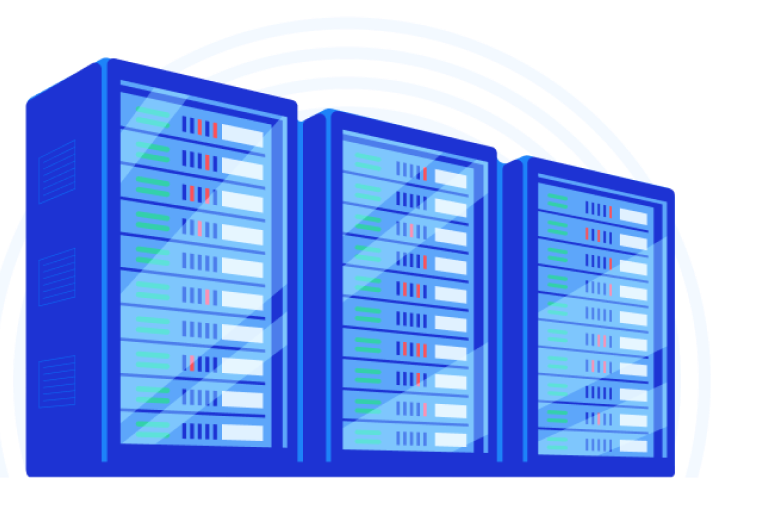 Need to
find a new on-premises
Jira will no longer support Server installations. No updates, bug fixes, or security patches from Atlassian.
Need of
data migration to Server
Jira warns about data migration from 9 months and longer. The need of looking for a new server and migrating from Jira to a new project management tool can be a daunting task for many organizations.
Need to
replace the whole stack
Many Atlassian customers need to replace not only Jira but also Confluence, Service Desk, and BitBucket. This can make their search for alternatives overwhelming.
Need to
calculate a new the cost
Atlassian decided to leave its clients with two options: go cloud or pay more for extensive tiers started from 500 users in Jira Datacenter.
Your full Atlassian stack under one vendor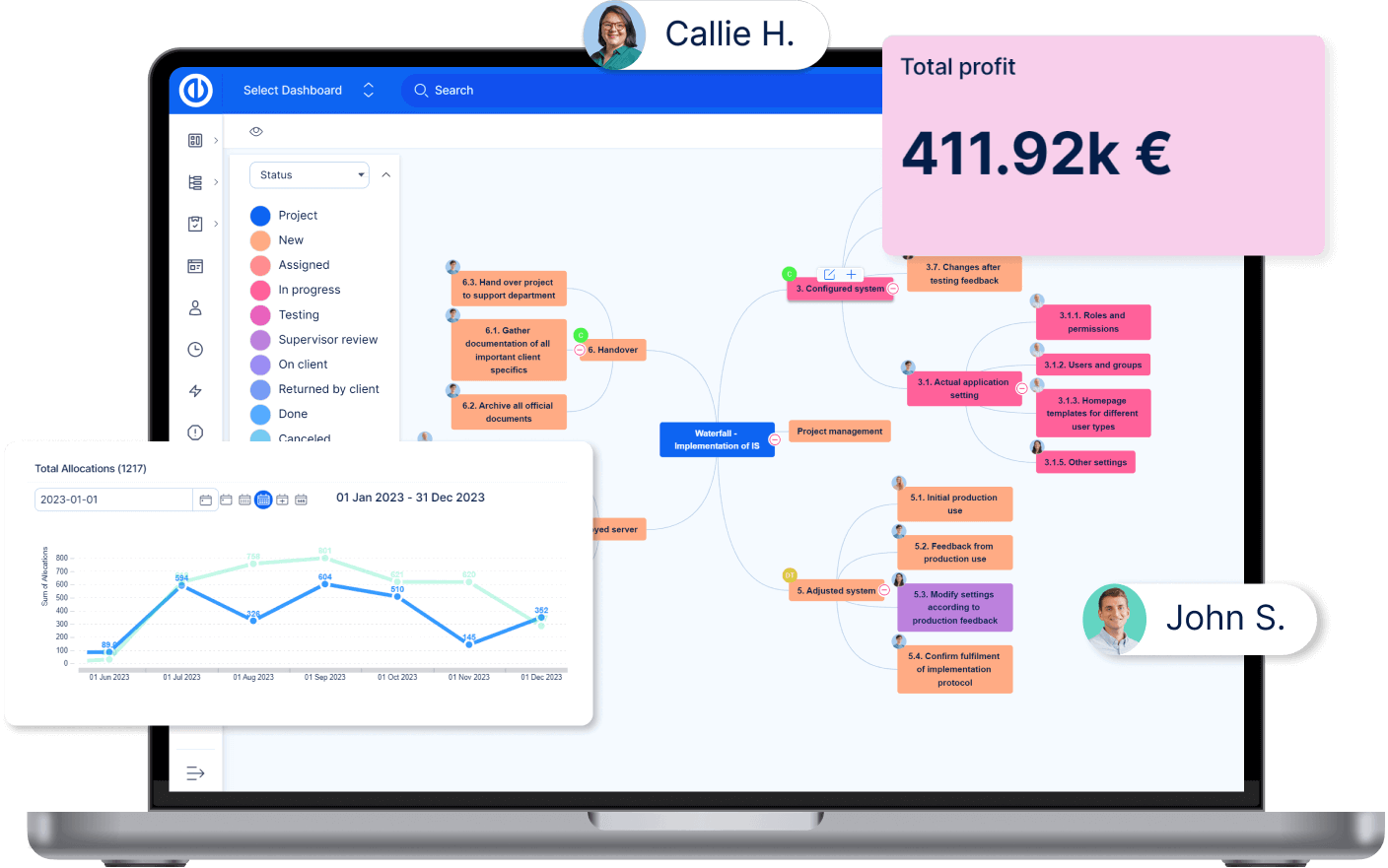 Easy Redmine offers a complete stack replacement:

Jira Software to Easy Redmine (all plans)
Confluence to Easy Redmine KB 2.0 (module)
Service Desk to Easy Redmine Help Desk (module)
BitBucket to Easy Redmine GitLab (integration)
85
Partners in 26 countries
What do clients say?
"Easy Redmine theme meets all our requirements and have nice & user-friendly interface that just simplifies our project and process management."
"It was one of the most stressful maintenance windows I've ever attended – and your EasyRedmine made it really, really smooth. A key element to our success! Congrats! Thank you!"
What do you get as a Partner?
Fast onboarding
Automated education for access at any time and simplified tanning
Open ecosystem
Our partners can participate in the future development of the open-source platform
Support 24/7
100+ experts ready to help you or your clients to get out of our solutions
Fair commission
Partner commission is granted from yearly maintenance renewals
Attractive
margins

for partners
Up to 40%
Of license revenues
100%
Identical commission plans for cloud and server solutions 
Easy Redmine has a history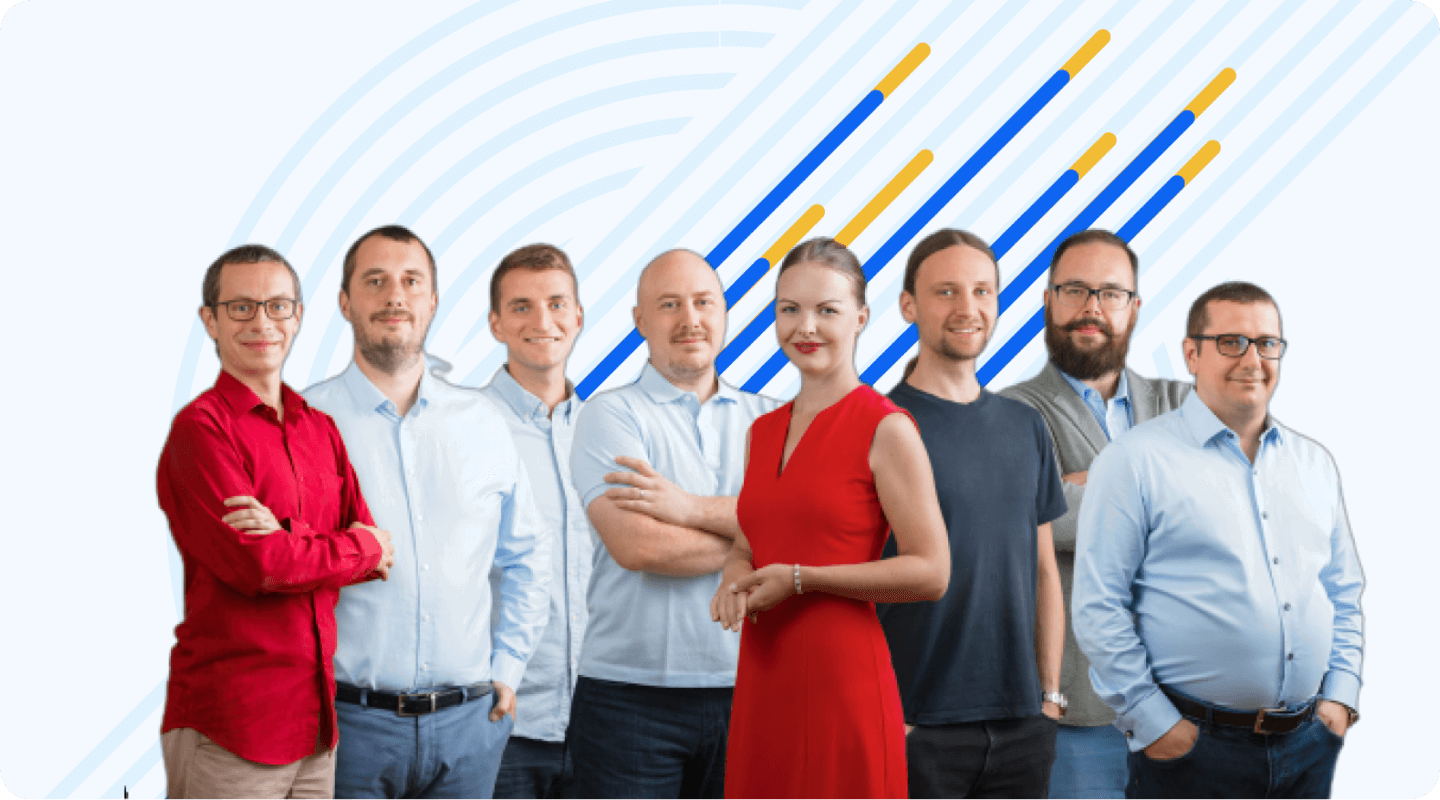 Easy Redmine is an open-source project management solution with a long history that started in 2007 in Prague. EU is compliant with strong application experience. We are also open to co-development with strategic business partners.
16 years of experience in the market
300,000+ users worldwide
80+ partners across the world
100+ experts for support
Used by top market players
Jira migration success story with Istari.Vision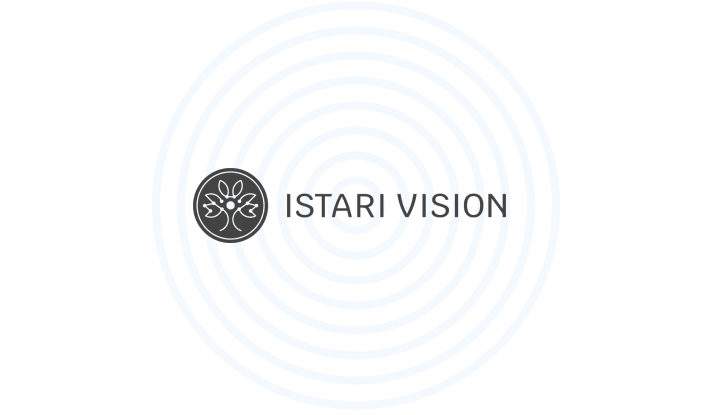 The objective of Istari Vision is to assist businesses and investors in realizing transformative capabilities. They needed to manage projects and workflow with clients in an effective and transparent way. Having experience with Jira Software and Easy Redmine from 2014, the company made a choice to migrate to the last option.
Redmine blog – articles, tips & news