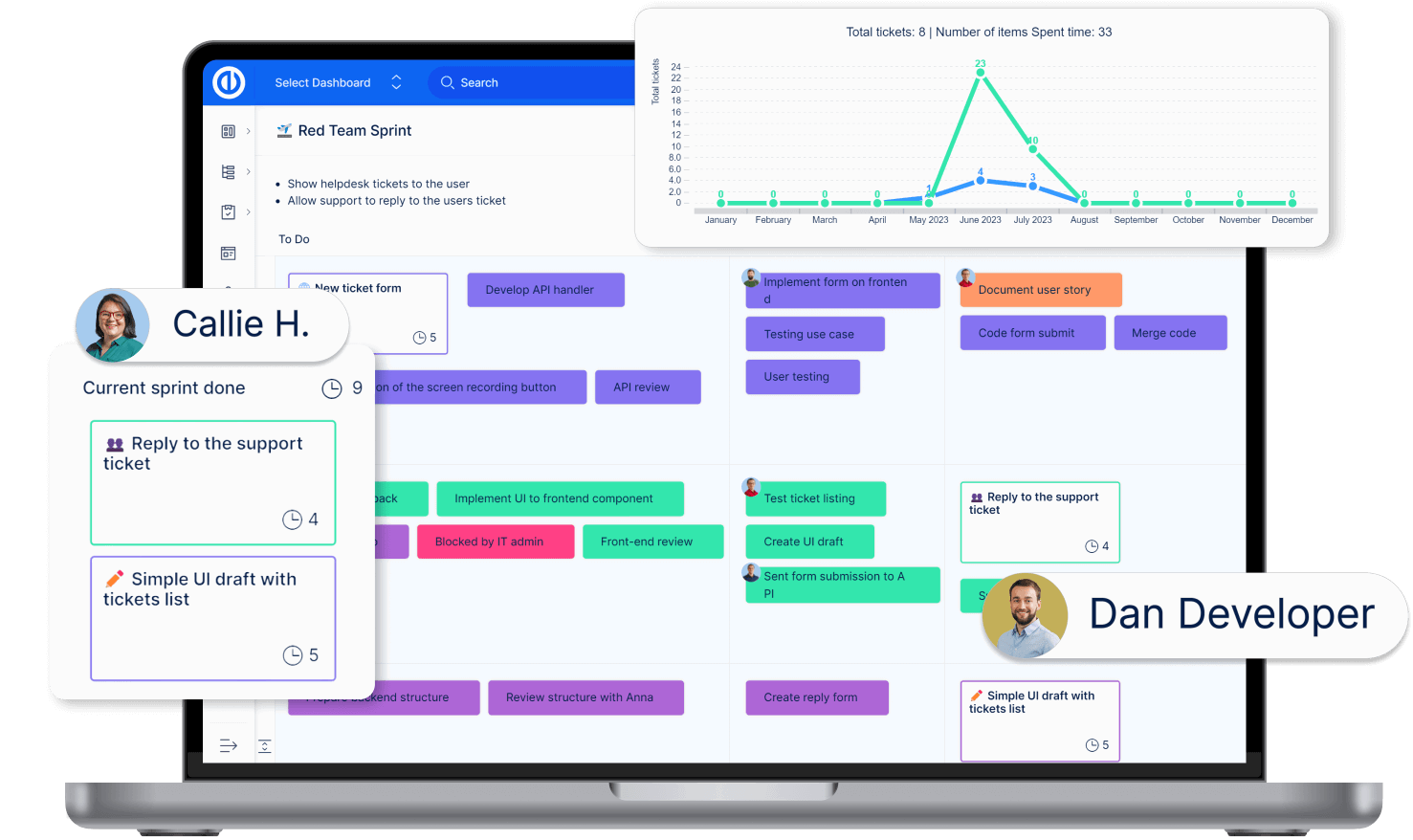 Easy Redmine 13
Let your work flow
Step up to the next-level project management with innovative Scrum Boards and Jump to Dashboards features of Easy Redmine 13. Lead your projects and business operations with confidence.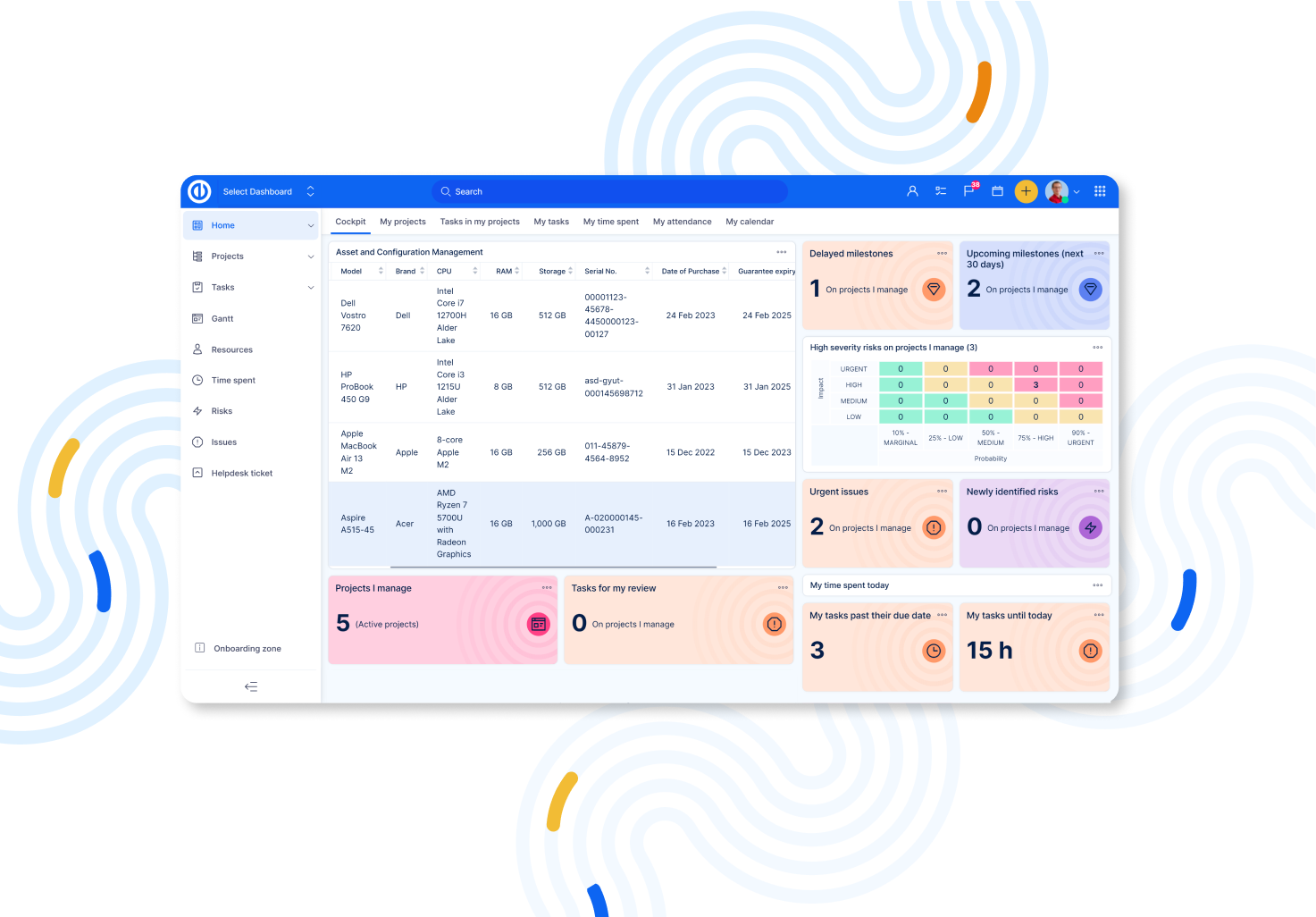 Seamless work and laser-focused productivity
Scrum Boards - 100% Scrum and approved by a certified Scrum.org expert.
Knowledge Base and Asset & Configuration Management - consolidation of your assets within one single platform.
Custom Kanban - help you handle processes, spot bottlenecks and resolve them easily.
Fresh design - enhanced search function, custom filters, views, dashboards and much more.
Top-rated features

-

bulletproof security and the best performance

in the Redmine

world.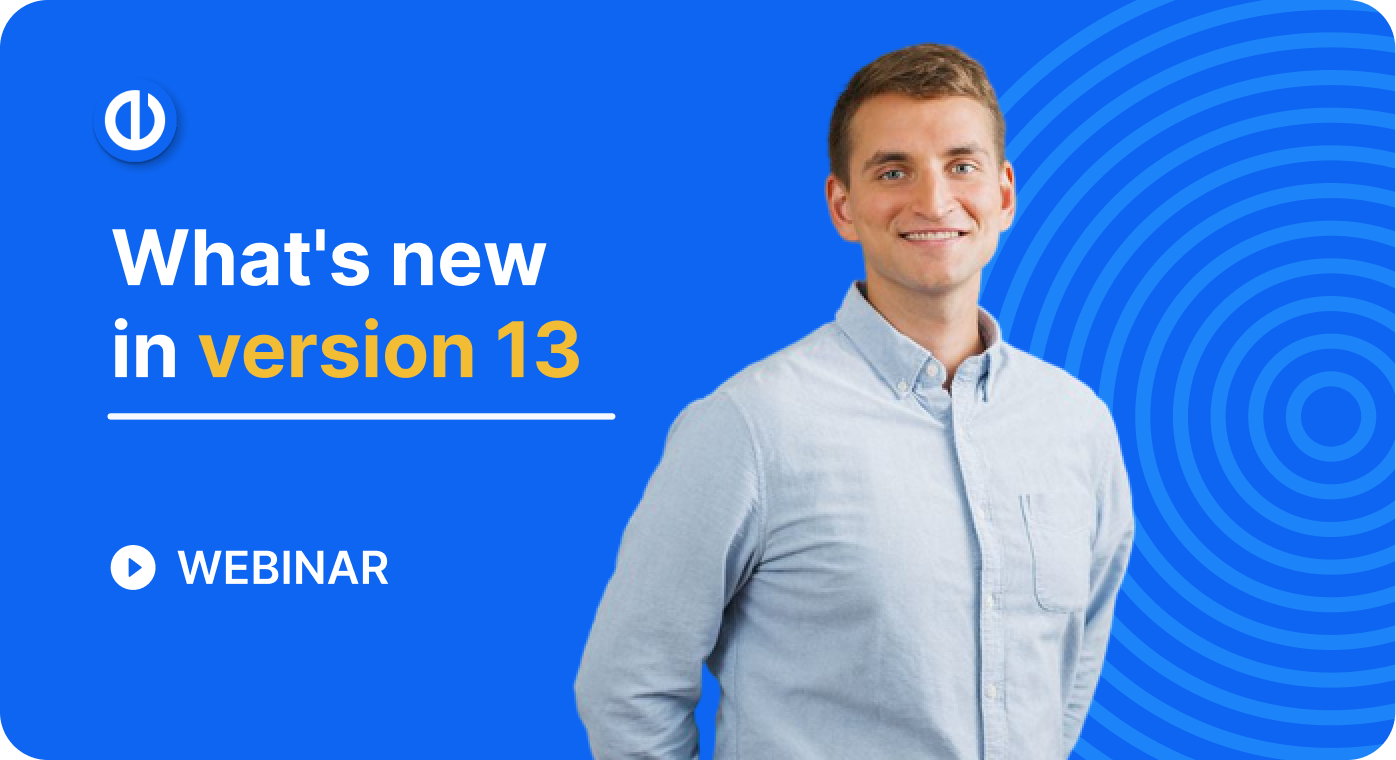 How to get the most out of Easy Redmine 13?
Watch our recorded webinar and learn everything about Easy Redmine 13. Our Product Owner, Jan Řeřicha, explains the features of Easy Redmine 13. Discover the latest advancements, explore exciting features and gain invaluable insights. Play it now!
Next-level project management
Scrum Boards
Custom Kanban
Dashboards
Knowledge Base
Asset and Configuration
Design
Immerse yourself in Easy Redmine's flow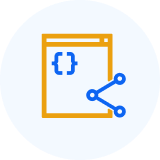 Enterprise Open-source leader
Easy Redmine is the top enterprise open-source alternative to Jira, merging the best of both worlds. Utilizing it, you get the freedom and flexibility of open-source software combined with the robustness and comprehensive features of commercial solutions.
Customer Success team
With the deep expertise and personalized support of our Customer Success team, you'll receive the guidance you need to overcome obstacles and achieve your goals effectively.
Cloud or On-premise – it's up to you
Use it on your server or upgrade to our private or geolocated cloud. With 20+ worldwide locations, expect faster response and top-notch performance. We're always on-premises, committed to your choice.
Projects in the flow
Simplify your project management with Easy Redmine. Seamlessly manage resources, teams, deadlines, and project budgets without the hassle. Streamline resource allocation, collaborate effortlessly with teams, meet deadlines with ease, and effectively control project budgets.
Data migration
Simplify your migration process with Easy Redmine's user-friendly tool and professional support ensuring a smooth and fast transition in just three simple steps. With our comprehensive solution, Easy Redmine is fully equipped to replace your entire stack, whether it's Jira or else.
Fast project delivery
Unlock a range of unique features for each project phase, accelerating your project delivery from beginning to end. Expect increased speed and effectiveness, as Easy Redmine empowers you to navigate every stage with top efficiency.
Bring harmony to your projects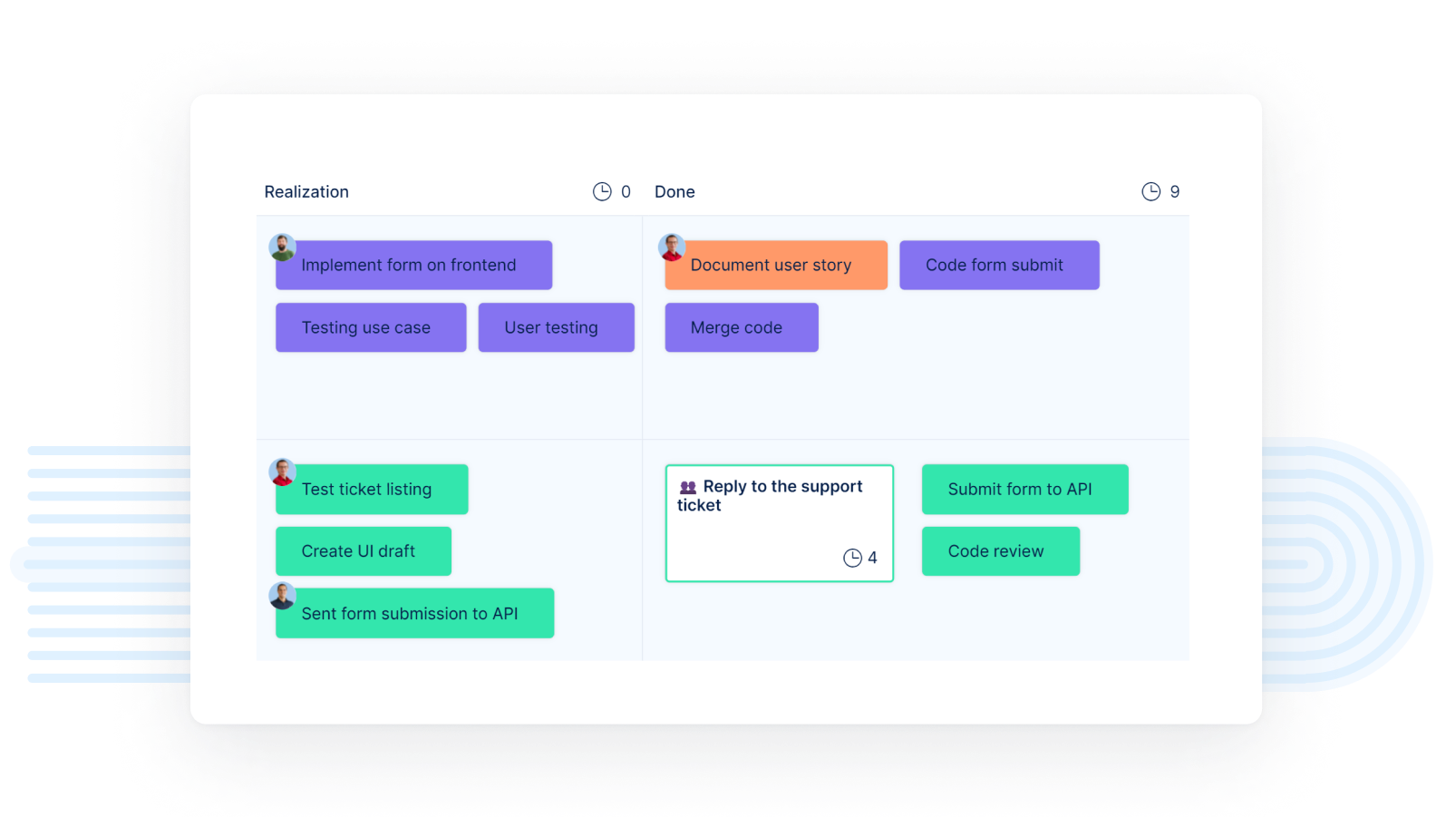 Scrum Boards for better team collaboration
Our new Scrum Boards adhere to the principles of the Scrum methodology. They promote teamwork and collective responsibility. User experience emulates real-life collaboration as if your team was in a shared space. Real-time editing allows team members to see each other's updates instantly. Intuitively created cards are simplifying task assignments. The boards are LeSS-friendly (Large-Scale Scrum), accommodating backlogs for multiple teams simultaneously.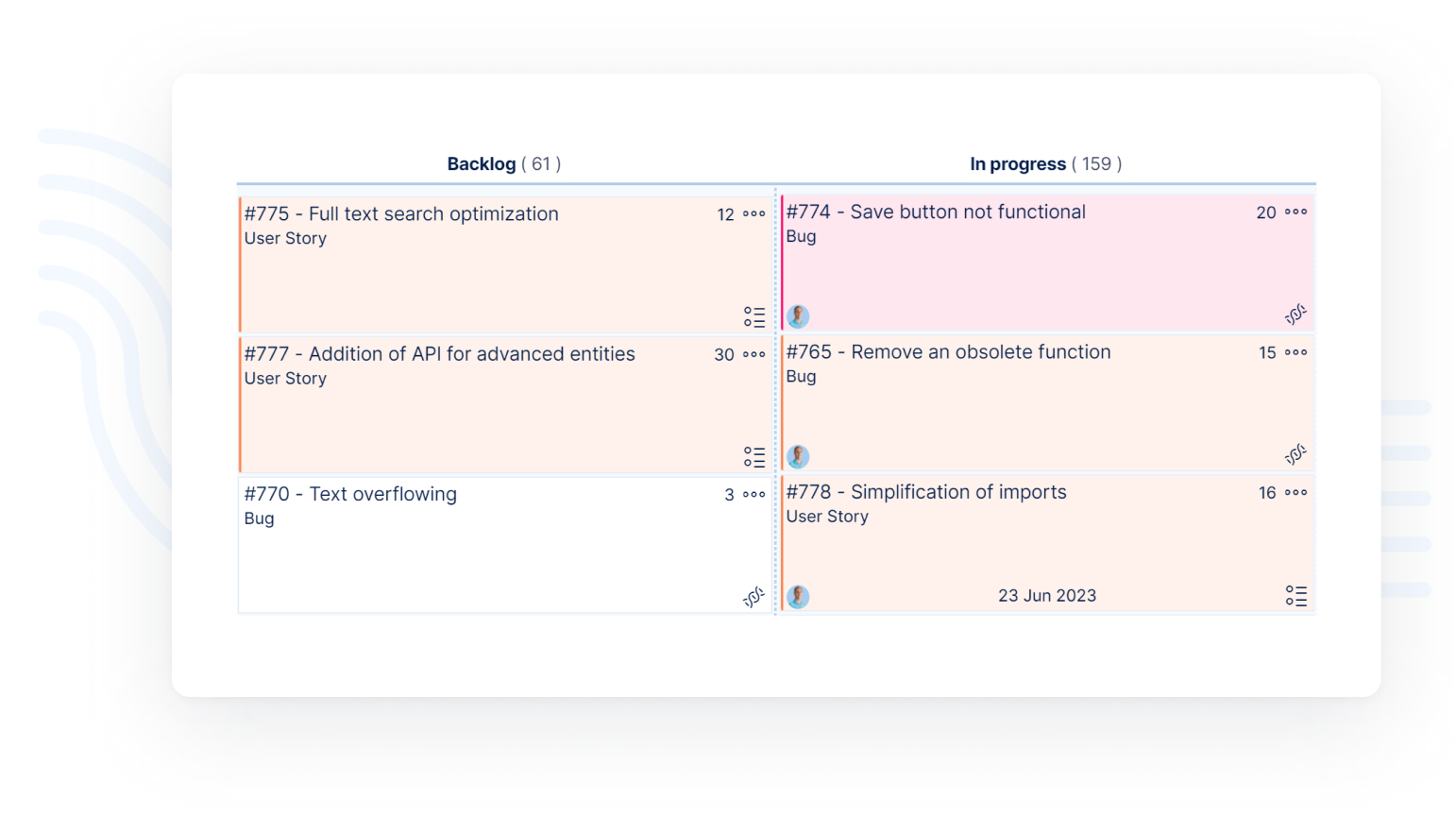 Custom Kanban works for everyone
Custom Kanban is a versatile solution that shines across a wide range of departments within an organization. From Quality Assurance and IT to Finance and Human Resources.

Its unique value lies in vast filtering capabilities. This feature enables a streamlined approach to task management, which is beneficial for teams that deal with high volumes of tasks or processes. An ideal choice for any department, team or individual who needs a strict, sequential workflow.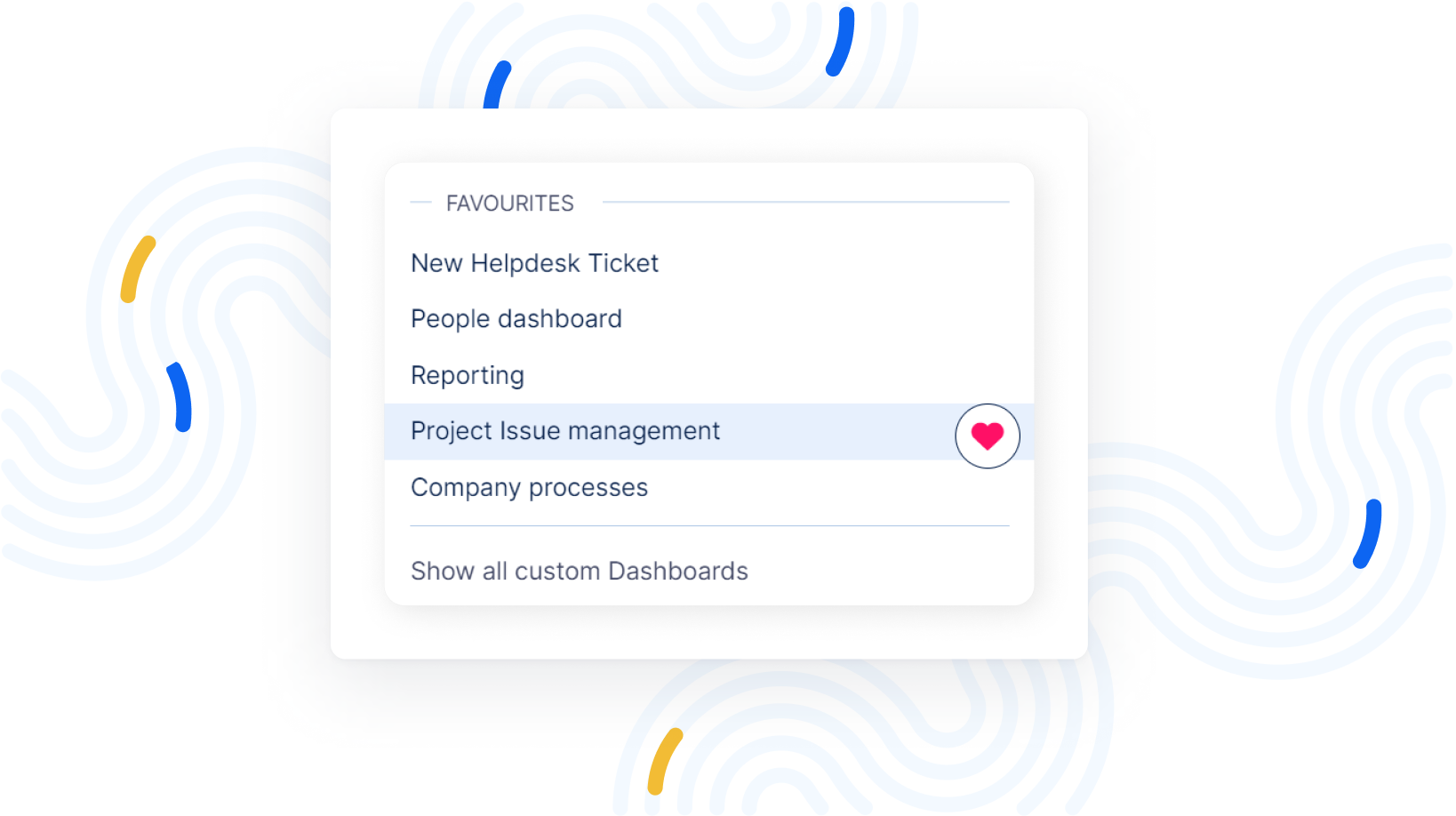 Dashboards are just one click away
Easily locate and customize dashboards that serve as guiding signposts within your organization. Be it team coordination, bug tracking, delivery processes, or control and reporting, these dashboards adapt to effectively accommodate your specific requirements.

True value emerges when you harness the capability to switch effortlessly between these dashboards - with the Jump to Dashboard function.
Unified documentation, information sharing
Keep a vital knowledge in one place and share it across the organization. Our Knowledge Base stands out by hosting a variety of manuals, how-tos, and instructional guides. The Knowledge Base ensures that team members have access to important information whenever they need it, saving your time and effort.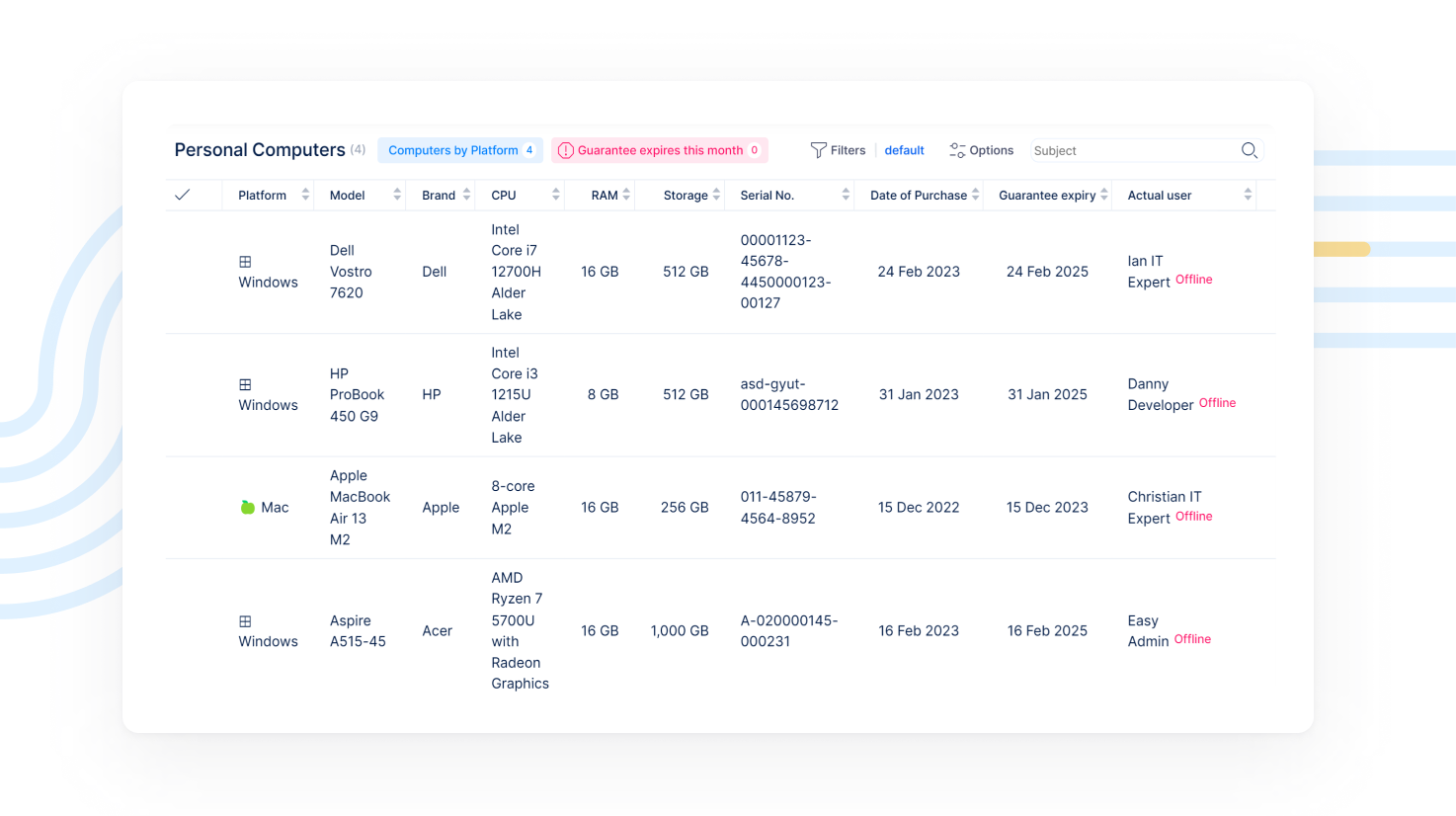 Organized assets and configurations
Manage software licence agreements efficiently and consolidate hardware information into one centralized repository. Our Assets & Configuration Management offers the ability to customize data fields, structures, filters, and views, allowing you to adapt the system according to your specific requirements. Direct linking assets to tasks simplifies assets administration and boosts your efficiency.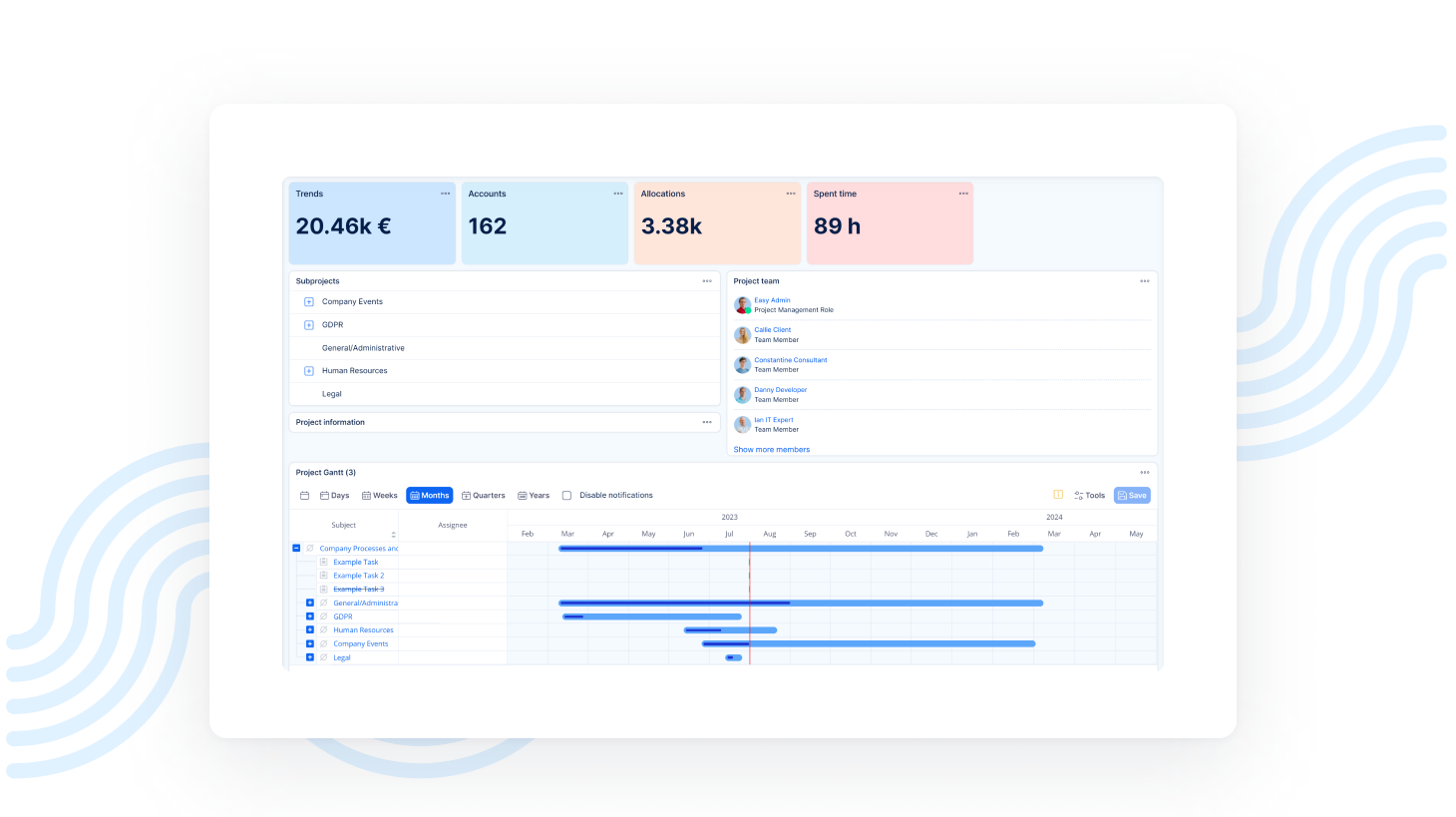 Intuitive design
Our improved design focuses on the needs of the most important user - you! The interface navigation is intuitive and offers improved performance and an enhanced dark mode that is ideal for night work. Enjoy a smooth and pleasant Easy Redmine experience!
Easy Redmine is much more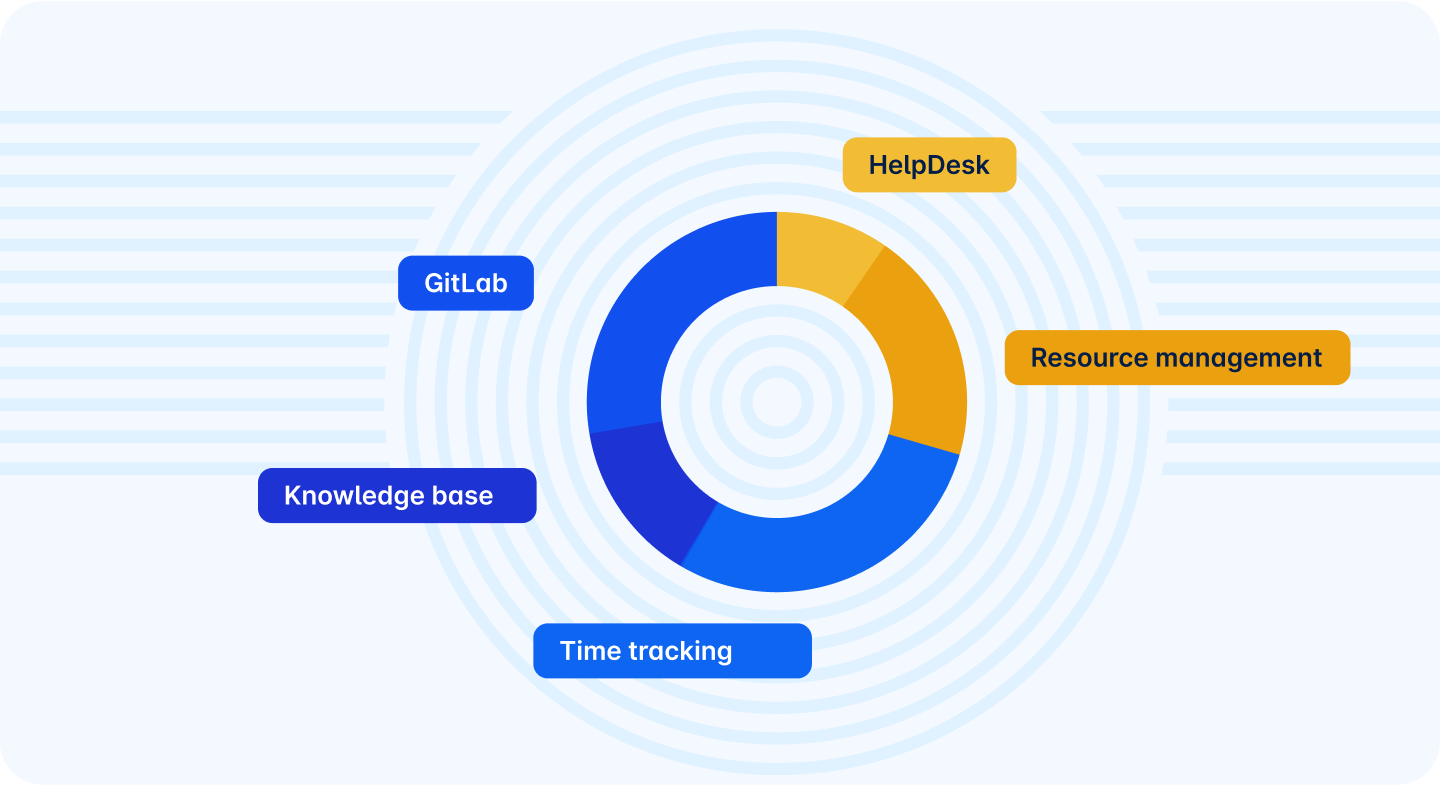 Easy Redmine offers a suite of tools providing everything you need for developing, delivering, and further supporting your products. With Easy Redmine you'll get an integrated and unified platform for all your business operations.
Knowledge base
GitLab
HelpDesk
Resource management
Time tracking

Reach the next level
Our users reported a significant upgrade in overall productivity. Just several months after using Easy Redmine on a daily basis.