iCal synchronization
iCal synchronization
How to import Easy Redmine's Meeting calendar into an external iCal-compatible calendar
How to import Easy Redmine's Scheduler into an external iCal-compatible calendar
How to import an external iCal-compatible calendar into Easy Redmine's Scheduler
Corner situations
How to import Easy Redmine's Meeting calendar into an external iCal-compatible calendar
First, you need to get your Easy Redmine's iCal link. Open your Meeting calendar (/easy_calendar) or Easy Scheduler (/easy_scheduler) and click on the "iCal URL for events export" link in the bottom. You may see a list of user's names next to the link, which enables you to export the iCal link either for your own calendar or other user's calendar just by clicking on the respective user name.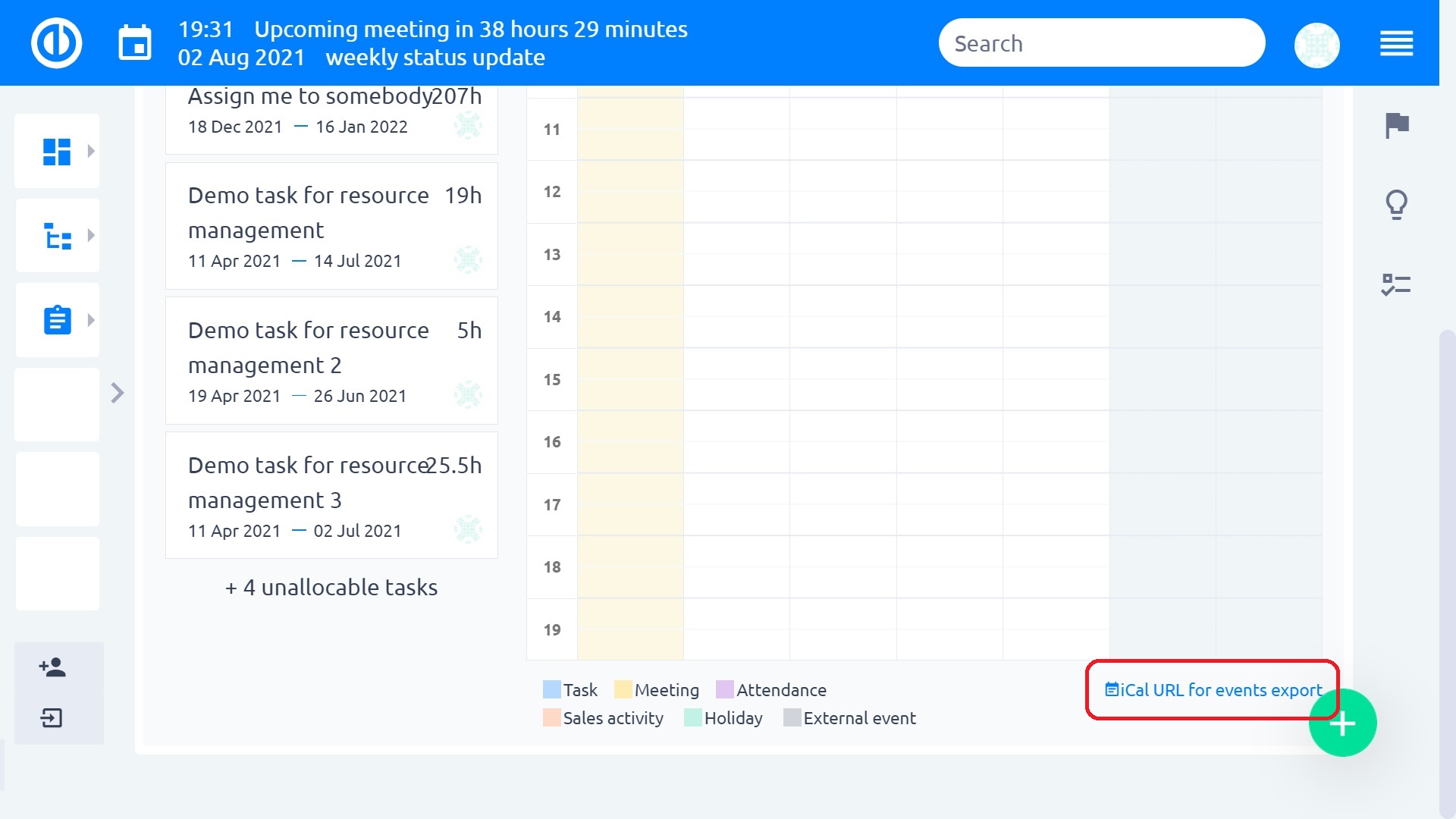 Then, the URL for your calendar appears on the screen along with the QR code. Using the green button just below the URL, you can quickly copy it to the clipboard.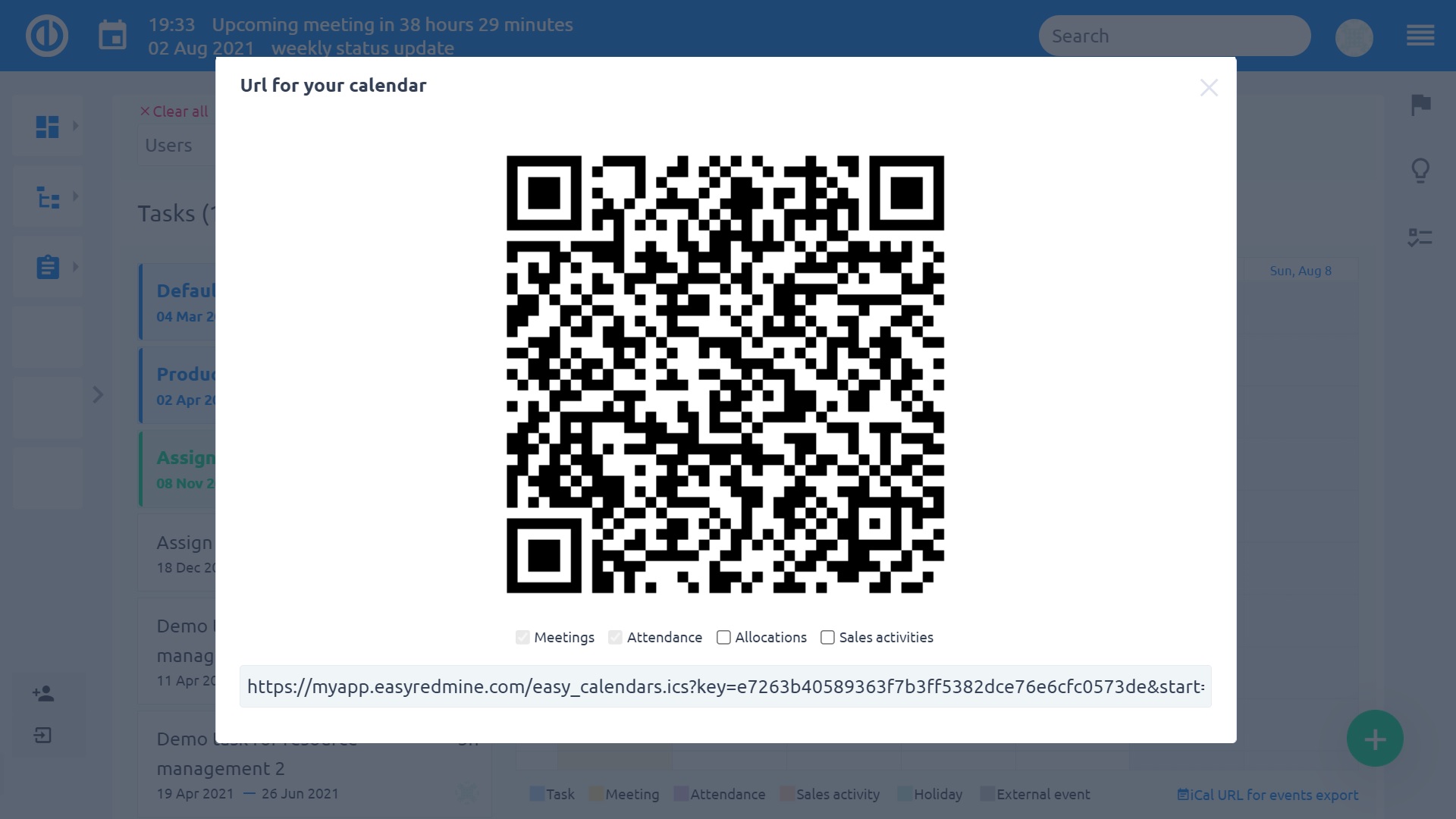 When you have your iCal URL link from Easy Redmine (or you may have downloaded the *.ics file by opening the URL link in your browser), the last thing you need to do is importing it into another iCal-compatible calendar to start the synchronization process. In Google Calendar, for example, use the options "Add by URL" (to insert the URL address) or "Import calendar" (to insert the *.ics file) in the Other calendars menu.
How to import Easy Redmine's Scheduler into an external iCal-compatible calendar
How to import an external iCal-compatible calendar into Easy Redmine's Scheduler
Open the Scheduler module settings » External calendars » click on the "Add Calendar" button. In the form, enter the name of the calendar and the URL link to the *.ics file (the URL link can be obtained from the provider of the external iCal-compatible calendar).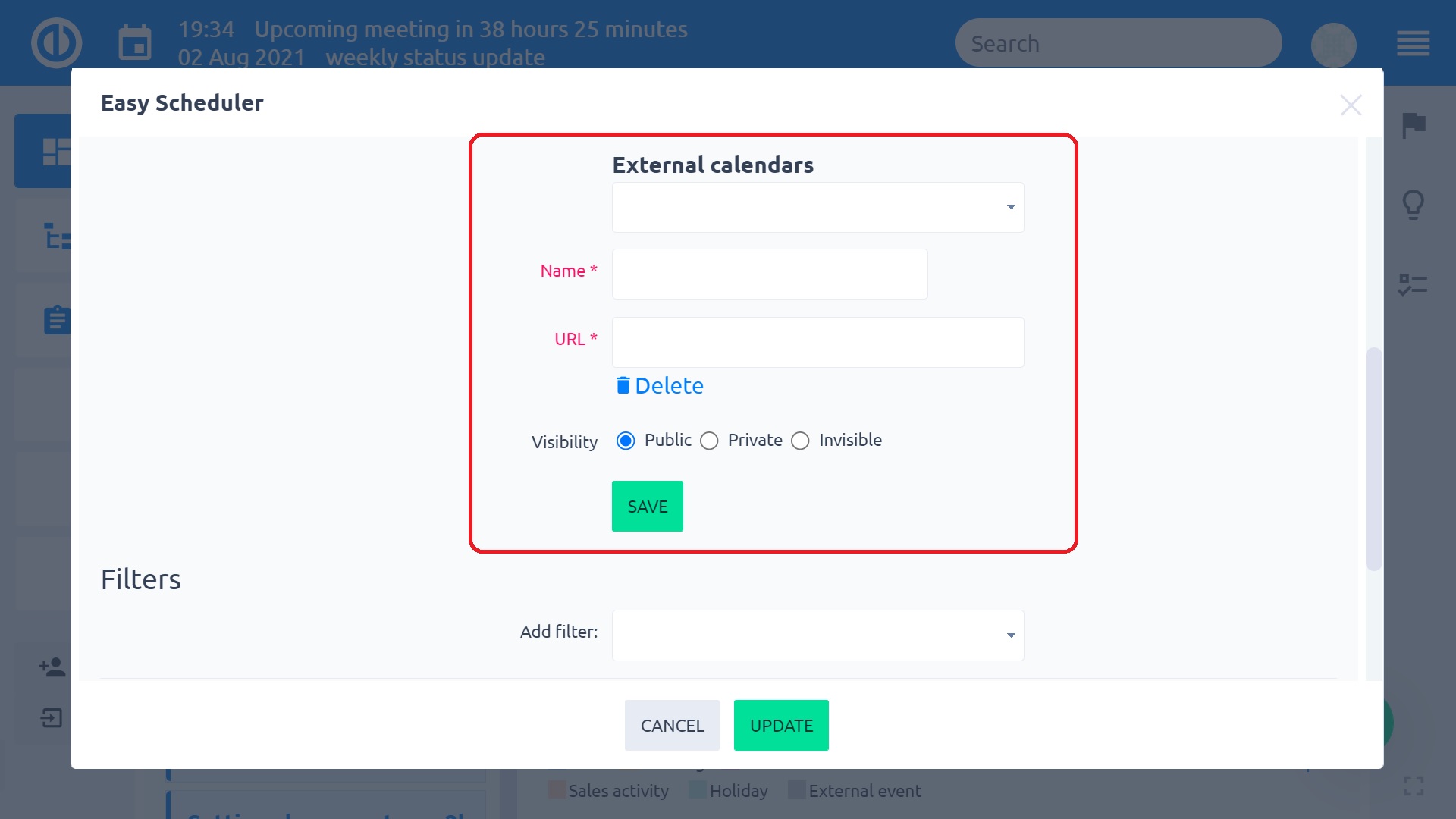 Corner situations
iCal import does not support reminders (not implemented in Easy Redmine).