Knowledge Base for Easy Redmine
Organize all your company information in one place and keep it accessible by a single click.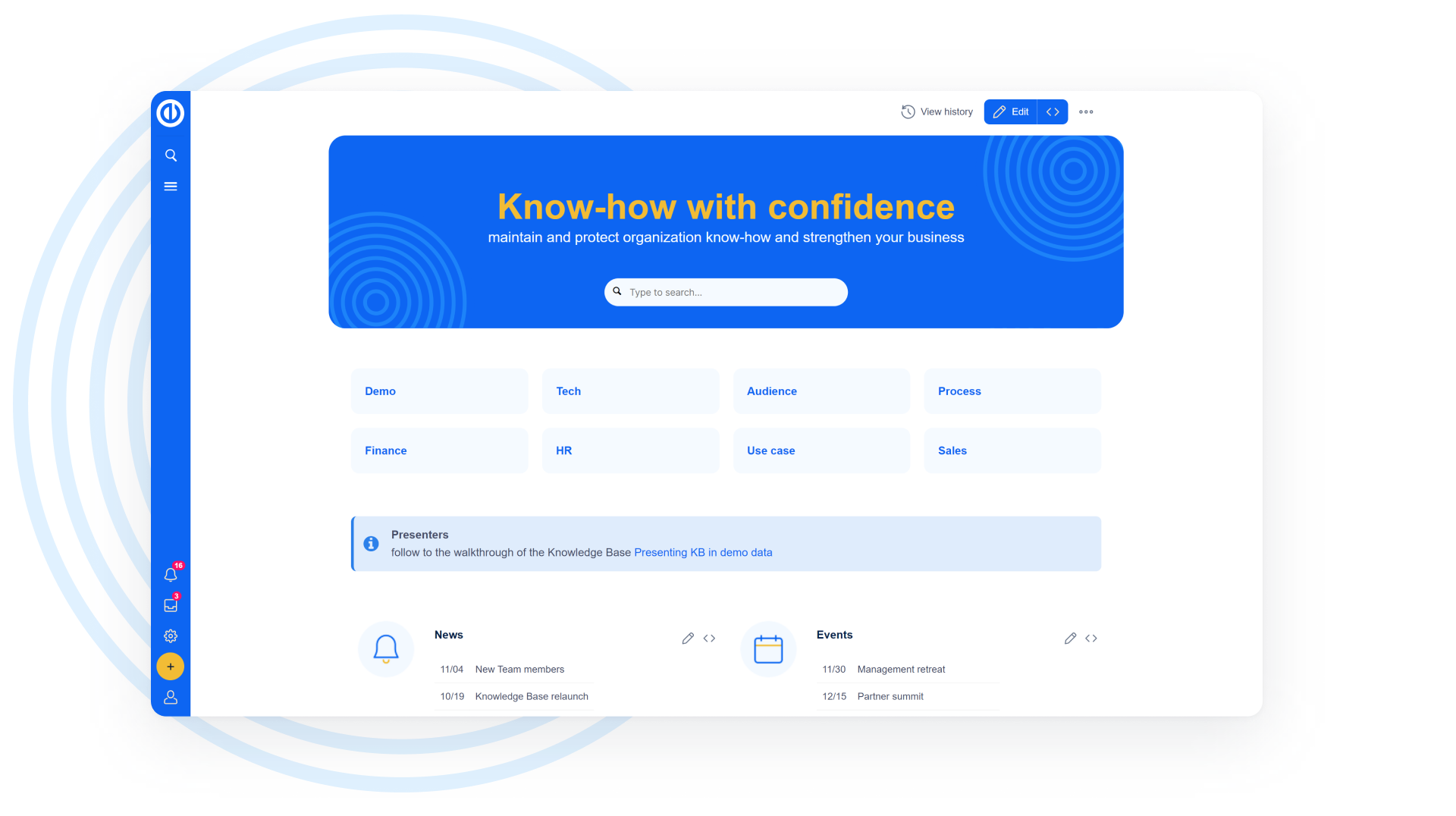 World-class Wiki Technology
The Knowledge Base provides wiki-structured content built on the same powerful open-source MediaWiki technology that fuels the engine of Wikipedia.
Create Content Effortlessly
Leverage the robust visual editor to easily create and edit articles, databases, diagrams, pictures, software code, utilize content templates or simply import your existing documents.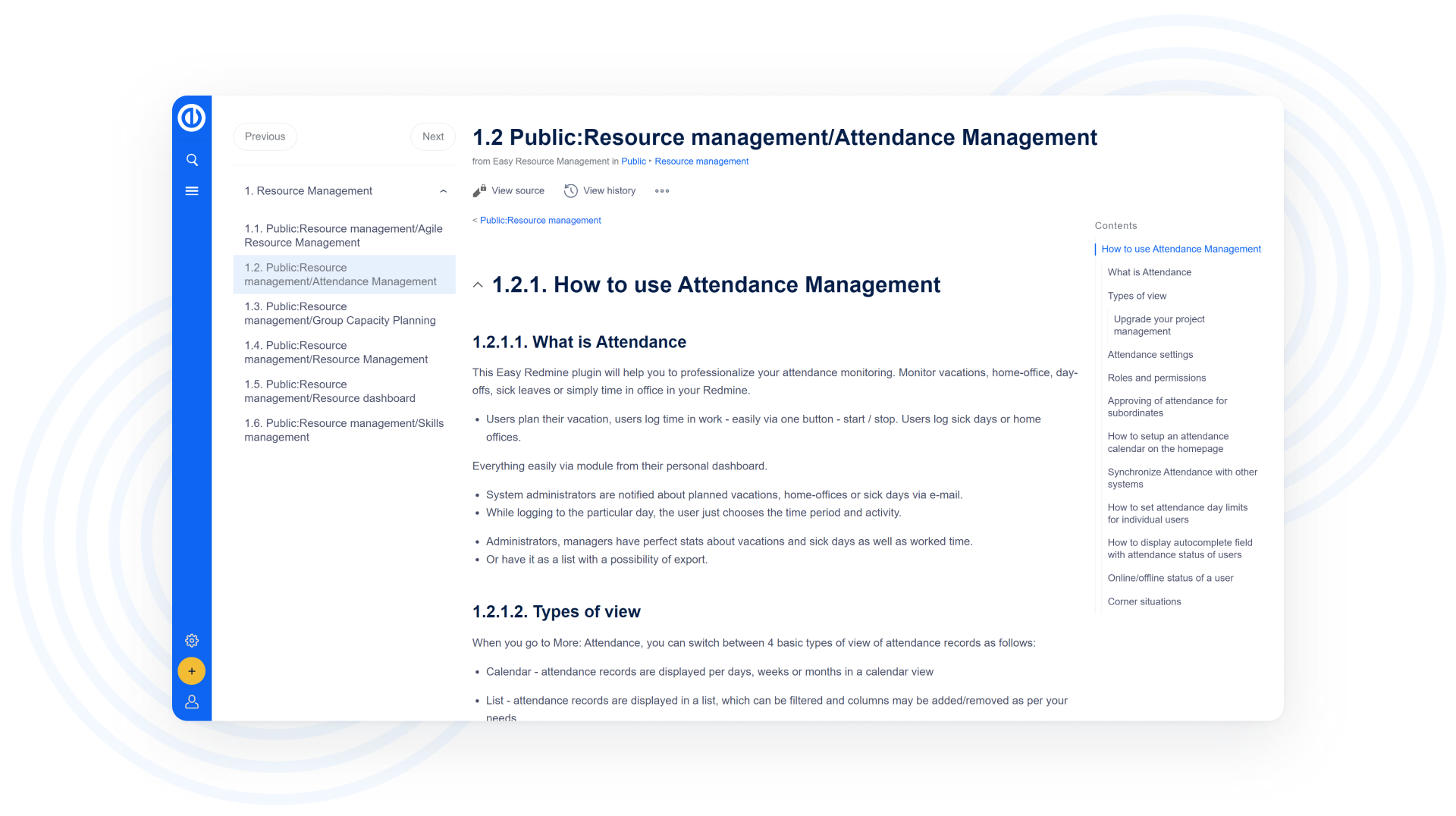 Consolidate & Structure Your Content
Bring scattered information together and create a cohesive and organized collection with a clear structure and hierarchy. This functionality allows you to develop large documentations of any kind without unnecessary headaches.
Search Smarter, Find Faster
Advanced search with quick filters and content categories helps you find any information you are looking for in a few seconds.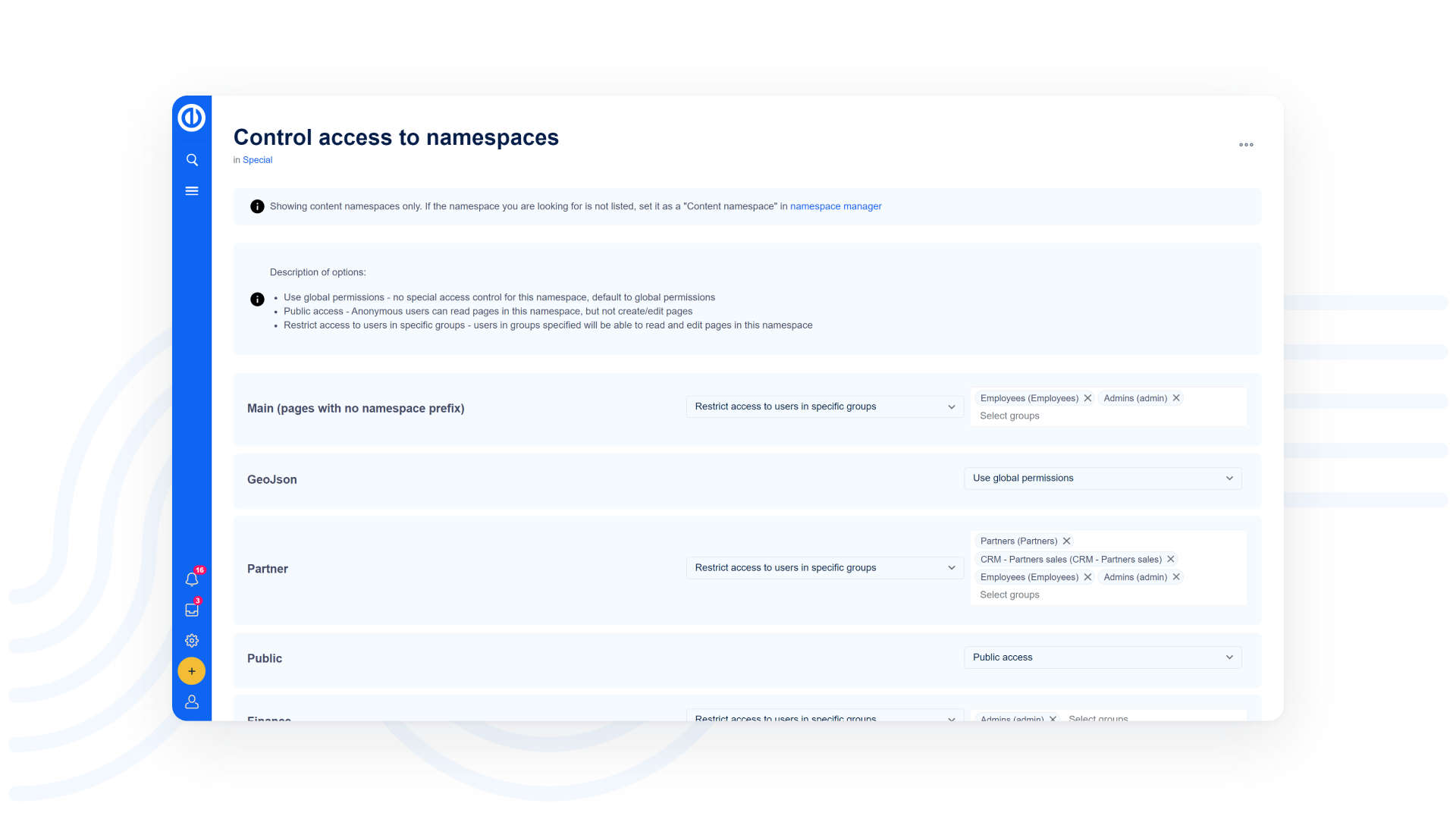 Control the Access to Your Know-how
Safeguard your sensitive company data. Control public sharing, editing, read-only access, or restrict to specific individuals.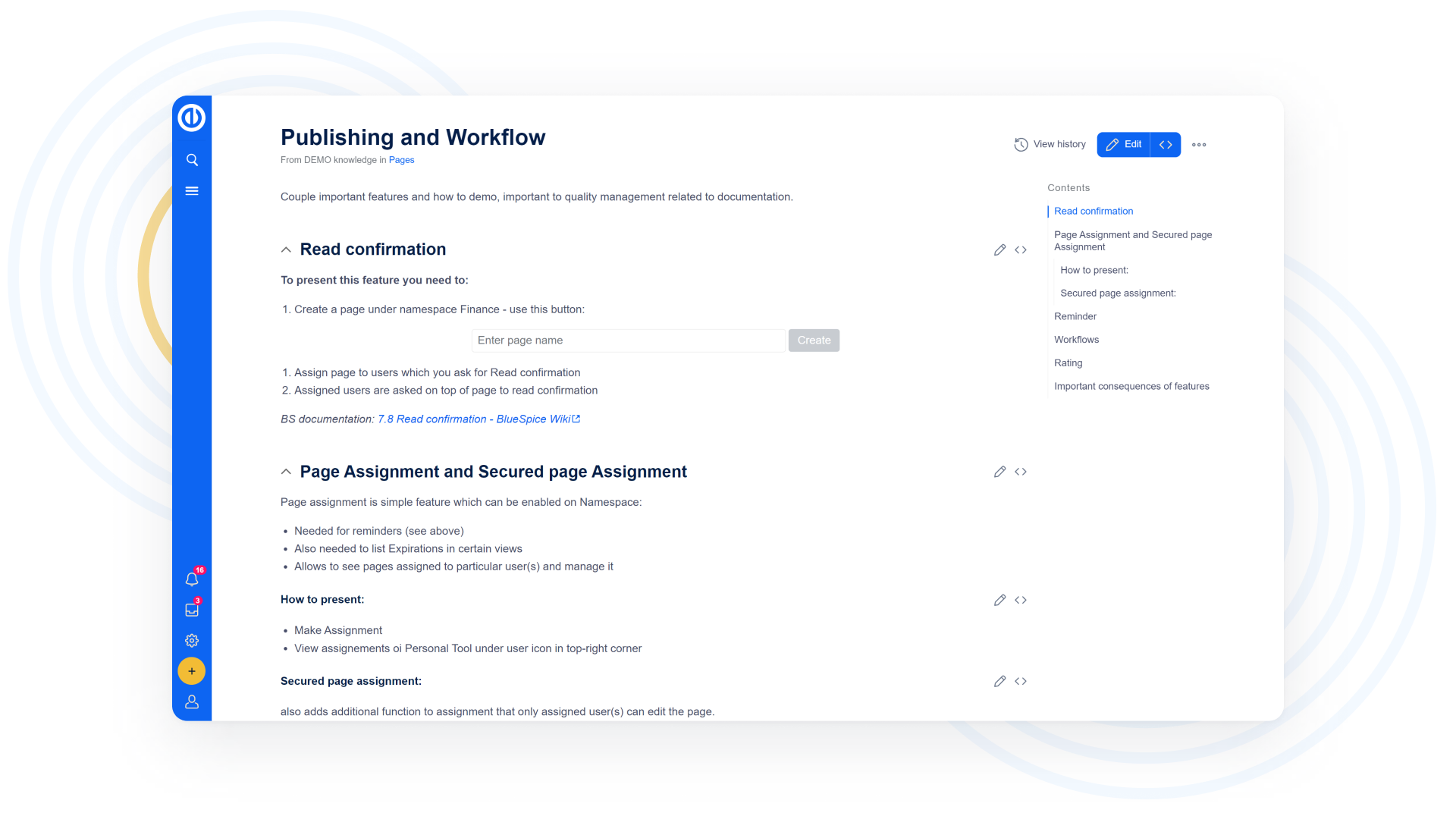 Customize Your Content Approval Process
Oftentimes, you need the content to be approved before it can be published to your knowledge base. Add collaborators, set up your publishing workflow, and publish with ease.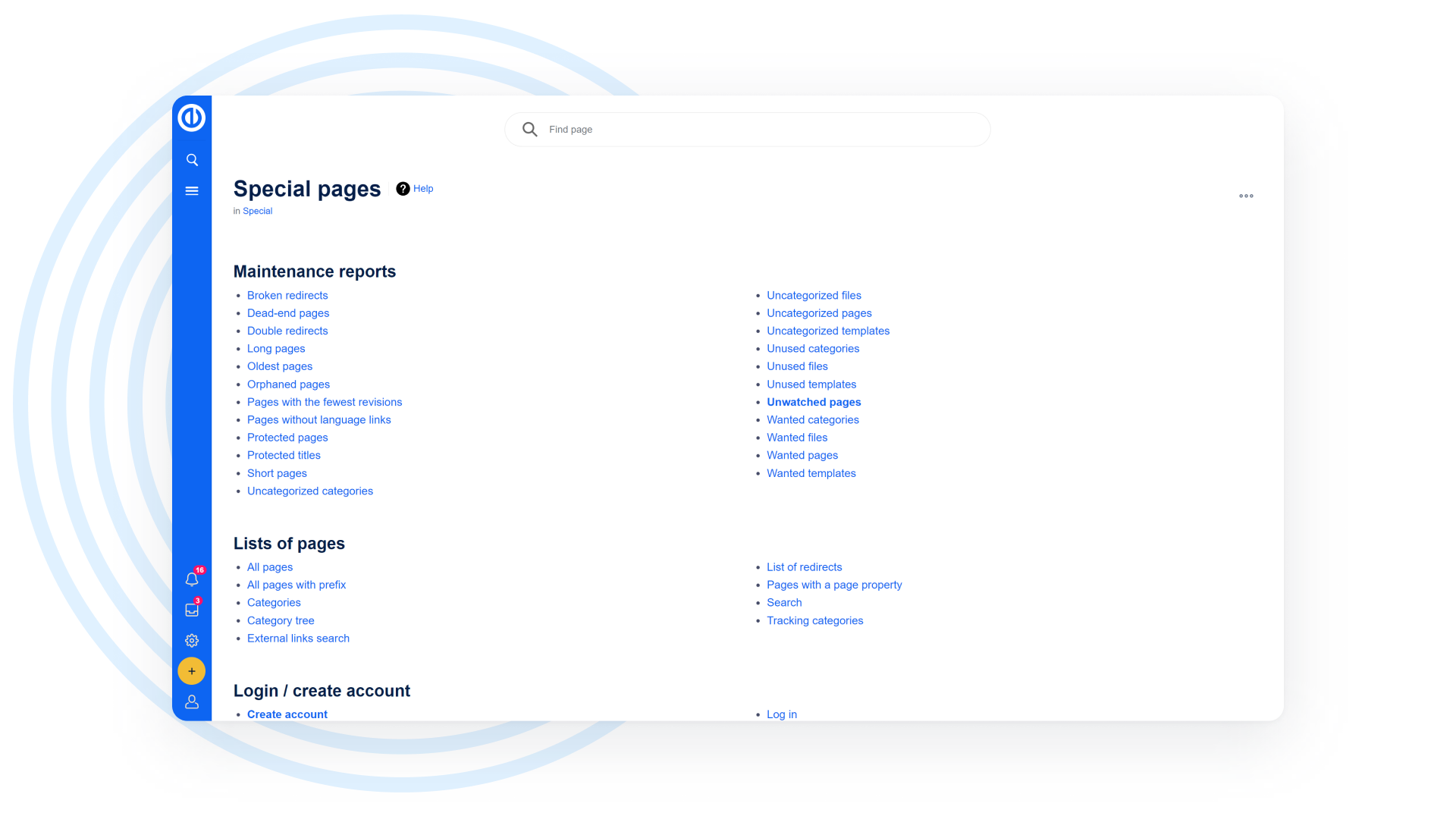 Make Sure Your Knowledge Is Up-to-Date
Company knowledge is living and always changing. The Knowledge Base automatically identifies broken links, unused or uncategorized pages, and much more to help you keep it always up-to-date.