Redmine EVM plugin
For measuring project performance and progress.
Real-time comparison of scope (earned value) with schedule (time) and budget resources (costs) in an objective manner.
First Redmine solution on Rails 6
Upgradable from all Redmine versions
100% Open Source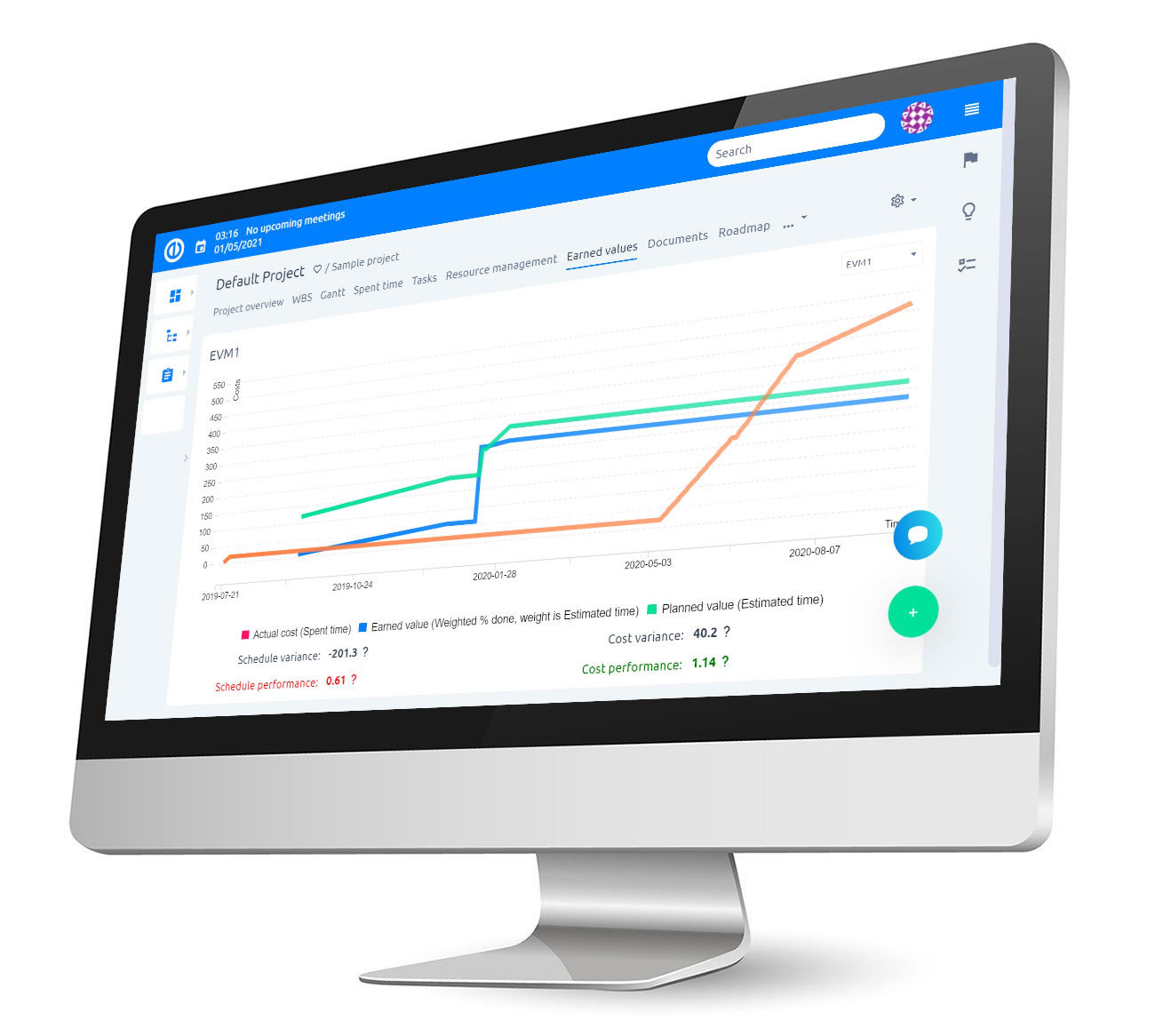 Measure progress of projects easily

Earned Value Management (EVM) is a project management technique for measuring project performance and progress. In a single integrated system, EVM is able to provide accurate forecasts of project performance problems which are an important contribution to good project performance.
Explore EVM plugin in Easy Redmine free trial.

Trusted worldwide
Features of Redmine EVM plugin
| | |
| --- | --- |
| A project-level module available for all or selected projects only | |
| Real-time comparison of scope (earned value) with schedule (time) and budget resources (costs) | |
| A performance management baseline is established to represent a project target ("Planned value") | |
| Work progress is measured as "earned value" – a yardstick | |
| Produces a set of metrics that provide accurate cost and schedule amounts | |
| A set of guidelines that guide a company's management control system | |
Easy EVM - your gateway to Easy Redmine
Essentials
Easy Redmine
Complete & extensible Redmine upgrade
Easy Redmine is a complete and extensible Redmine upgrade. Combination of new mobile design with useful plugins & features will make you enjoy your project management, improve communication & user experience and save your time. It is extensible with plugins for Resource, Agile, Finance, CRM, Help Desk and more.
More about features of Redmine Earned Value plugin by Easy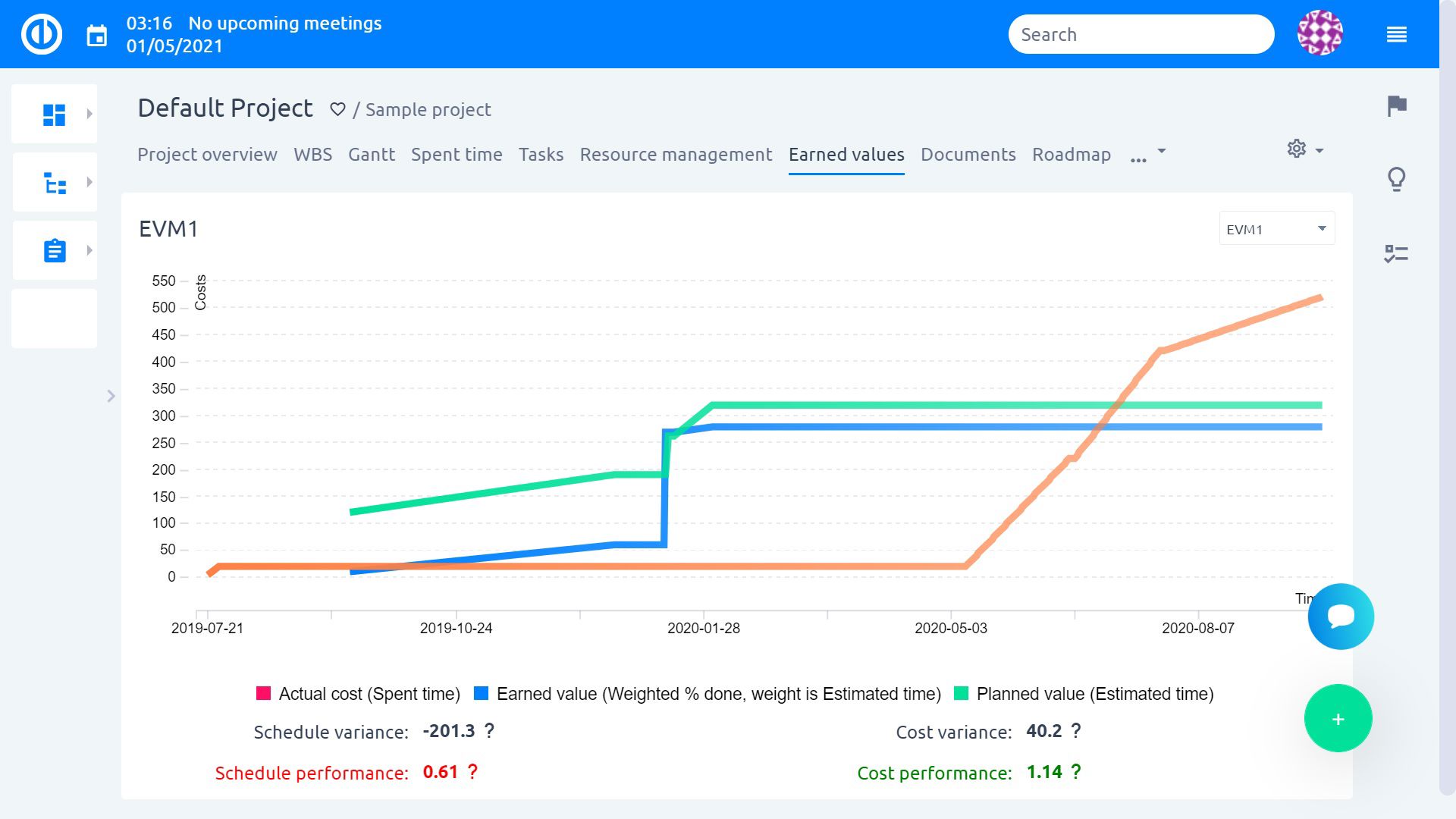 A project-level module
Since Earned Value Management is a project-level module, it can be enabled for one or more selected projects. In order to create baselines, which are necessary to set planned values, and make the plugin show data, Easy Gantt and Easy Baselines modules must be enabled on the project as well. A baseline itself always needs to be created using Easy Gantt module. A baseline represents your desired project target, which is illustrated by the "Planned value" curve on an EV chart.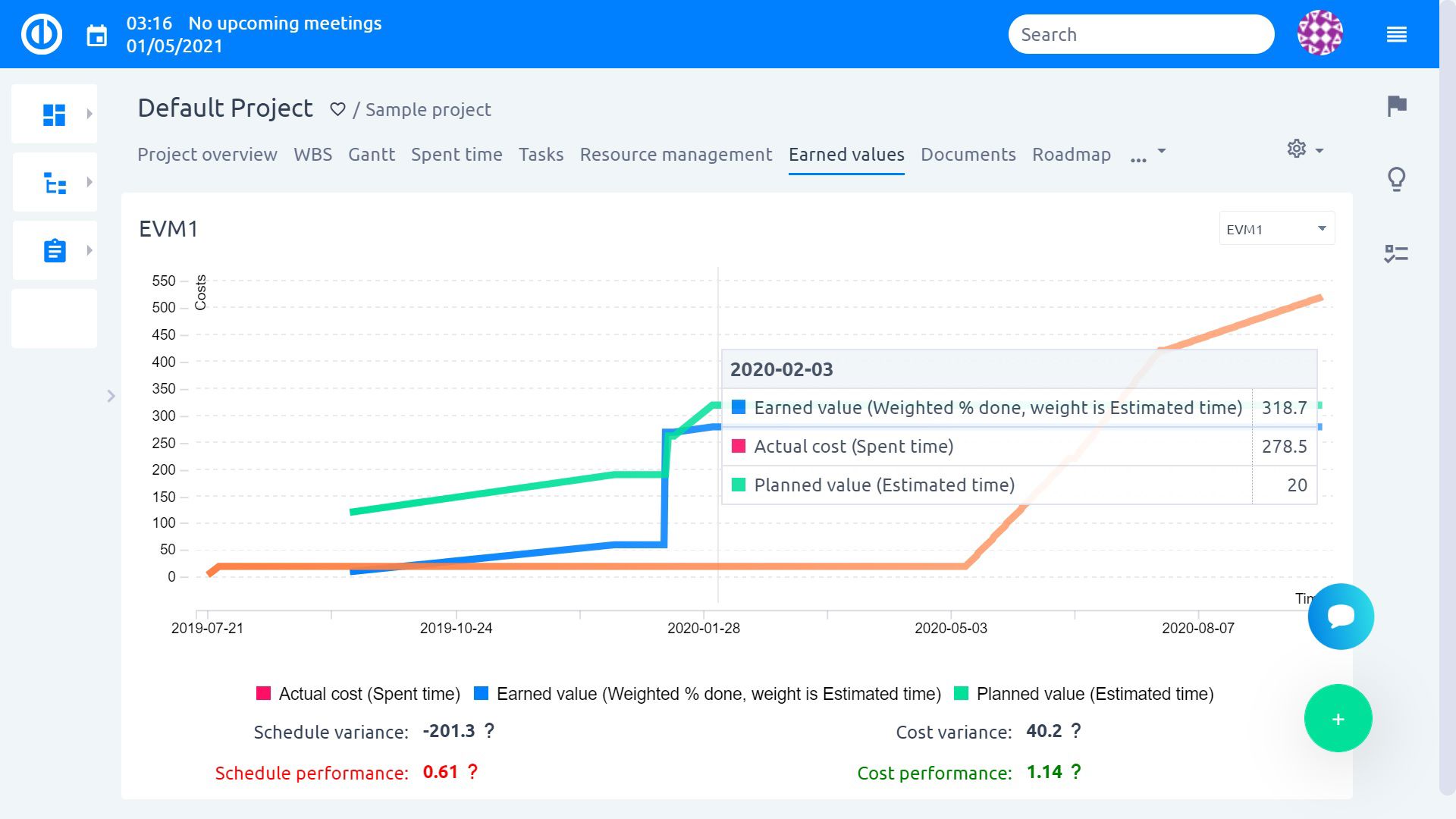 Better project insight
Using EVM methodology improves both scope definition as well as the analysis of overall project performance. More recent research studies have shown that the principles of EVM are positive predictors of project success. The popularity of EVM has grown in recent years beyond government contracting, a sector in which its importance continues to rise (e.g., recent new DFARS rules), in part because EVM can also surface in and help substantiate contract disputes.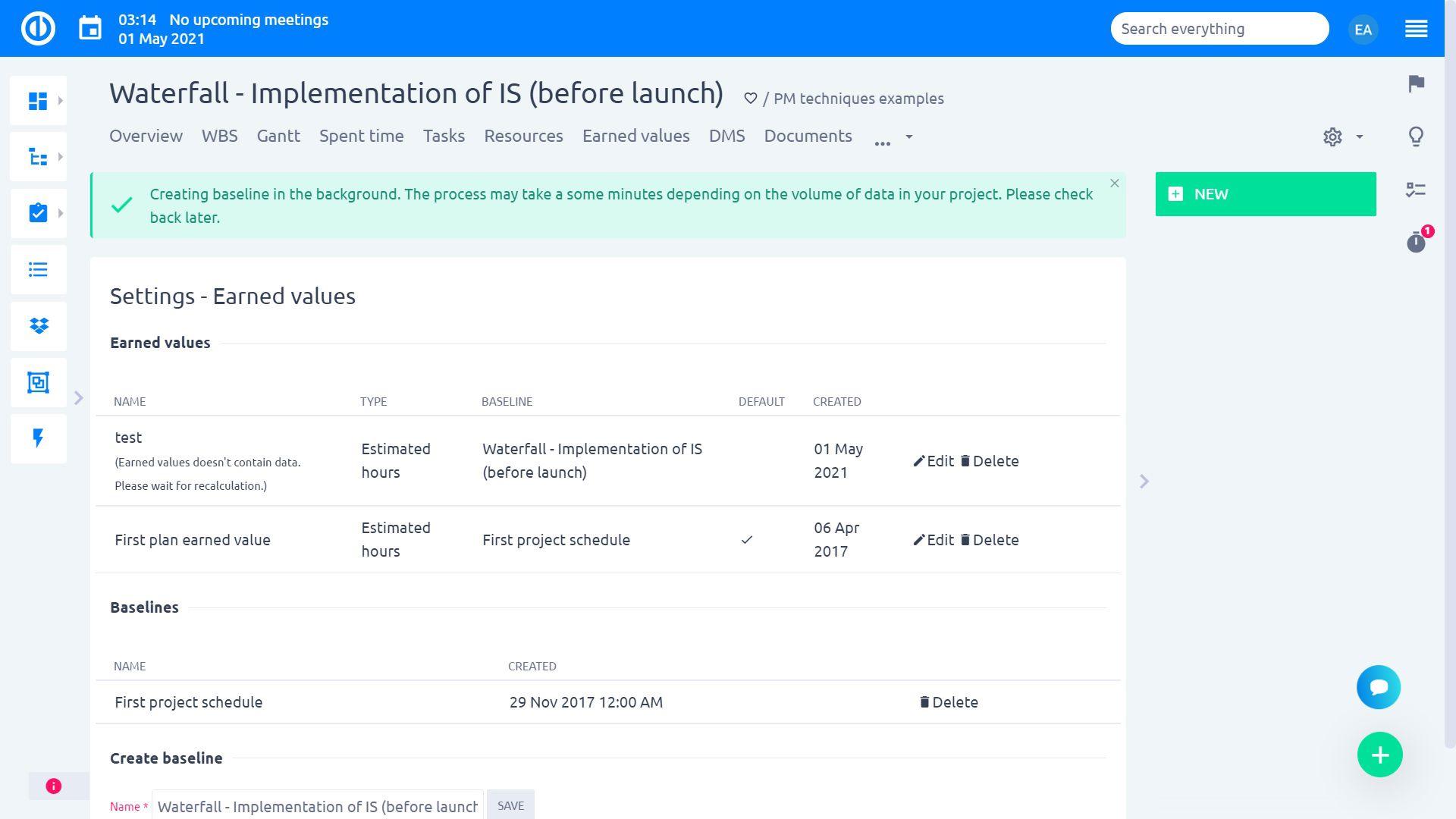 Add Earned Value to your personalized page
You can simply customize your personal homepage and project overview page by entering the edit mode by clicking on the "Personalize this page" button. To add "Earned Value" module on a page, just select it from the drop-down list and save. This allows you to have a permanent overview of work progress and project performances immediately after logging in Easy Redmine.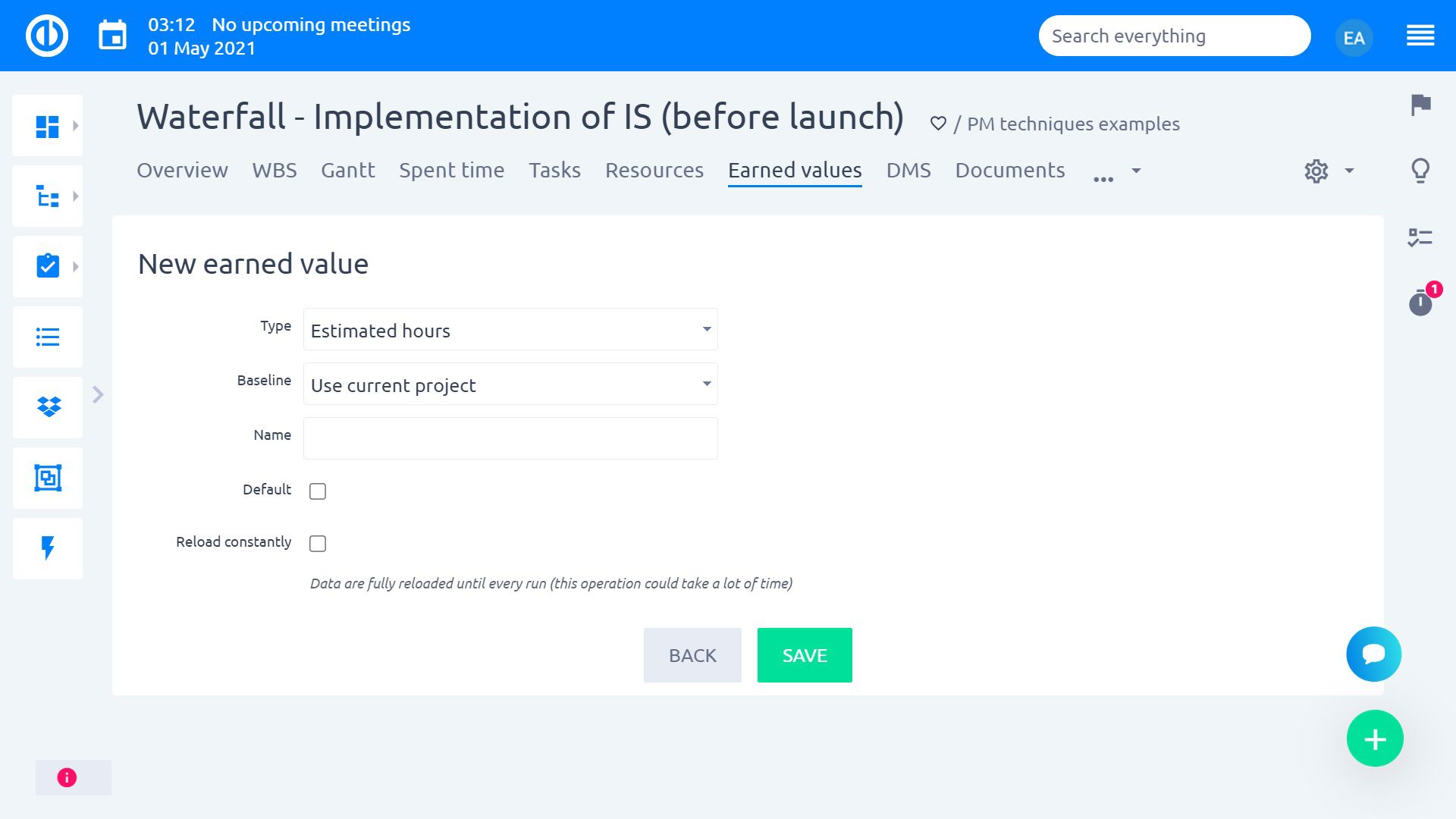 A set of metrics
Earned Value Management is based on monitoring three main aspects of the project in order to reveal the health of the project: Planned Value (PV), Earned Value (EV), and Actual Cost (AC). Moreover, it monitors each project progress with the following indices: Schedule Variance (SV), Schedule Performance (SP), Cost Variance (CV), and Cost Performance (CP).
IPMA & PMI standards compatible
SHINE Consulting Ltd.- holder of accreditation of the Project Management Training Program "Project Management in Practice" (International Standard IPMA) and is also a member of the PMI R.E.P. Registered Education Provider. **The PMI Registered Education Provider logo is a registered mark of the Project Management Institute, Inc.
How do users see it?
"Easy Redmine met our needs out of the box. The product is feature rich and the price is low compared to products with similar features. We are satisfied with the performance of the product and would not hesitate to choose it again."
"We use Easy Redmine to simplify our work in managing projects. We made a few tweaks ourselves to this Open source application but we are overall very satisfied."