The Top Redmine Plugins to Better Your Project Management
You can modify and adjust Redmine to fit the needs of your project team to a considerable extent. To that end, it is in your best interest to use some of the best available Redmine plugins to squeeze even more juice out of Redmine!
The following are some of the top Redmine plugins to enhance your project management and productivity.
Redmine Plugin for User Feedback and Bug Reports
If you are working on a website project or a web app, Redmine's Usersnap plugin is, without a doubt, a plugin that you need to add to your Redmine project. With the bug tracking and feedback plugin for Redmine, you can gather feedback and bug reports from customers and colleagues inside Redmine.
Furthermore, you can also use it for beta and alpha testing your web app, as it provides simple-to-use reporting tools (point and click!) for your testers and automatically relays that feedback to your Redmine project.
Redmine Checklist Plugin
The Redmine Checklist plugin is definitely one of the best plugins available to better your Project Management, and it is highly recommended that you install this plugin as it provides you the feature of checklists. Moreover, this particular plugin enables you to create and amend checklists, which makes it very easy to keep track of your to do's and tasks. It is very simple but incredibly useful!
CRM Plugin to Manage Contacts Inside Redmine
You consider Redmine to be an issue tracking solution and project management tool. However, Redmine is a lot more than that, and this CRM plugin bears testimony to the fact! Courtesy of this Plugin, you can easily go about managing your customers and other various contacts in Redmine.
In addition, this Redmine plugin boasts additional features that are very useful, and you will surely love it if you would like to have everything all in the same place. For instance, you may connect contacts in Redmine to particular issues. That makes it very easy for you to manage priorities.
Monitoring and Controlling Redmine Plugin
The Monitoring and Controlling Redmine plugin is another very useful plugin. It provides your project managers with quick and easy access to a chart tool. It also reveals charts with past due to tasks by project and shows pie charts of issues by status.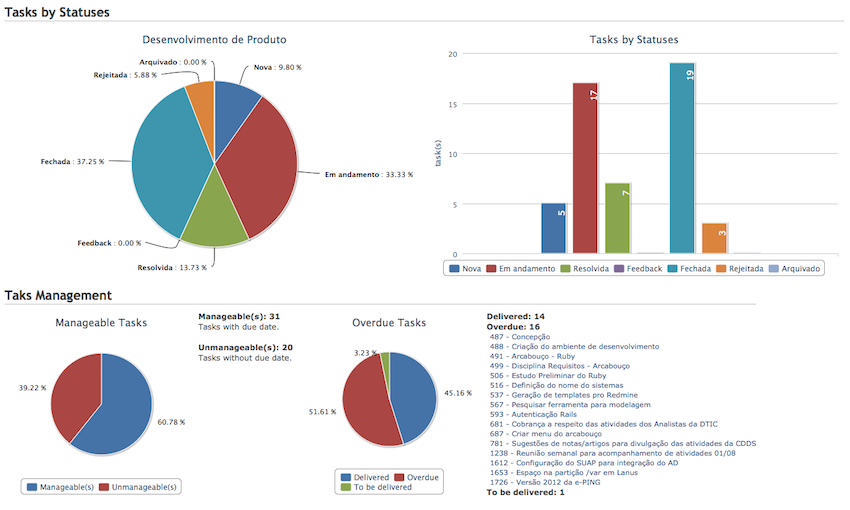 Redmine Hide Sidebar Plugin
This may strike you as a trivial thing, but the truth is that the Redmine Hide Sidebar Plugin a fantastic plugin that you can use to optimize your Redmine interface. You can completely hide your Redmine sidebar and de-clutter your interface by installing this useful plugin. Like most of the other plugins, you can download this one from the official Redmine plugin directory. Just ensure that the Redmine template which you are using is fully compatible with this plugin.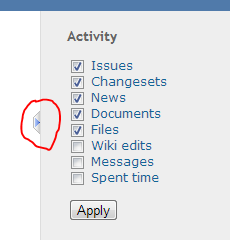 Conclusion
The above-mentioned simple-to-use Redmine plugins are all excellent choices to better your project management. Play around with these and see how they align with your workflow and requirements.
Easy Redmine 10 is a complete and extensible Redmine upgrade. A combination of new mobile design with most the wanted plugins & features will make your project management more enjoyable, improve communication, user experience, and save your time. It is further extensible with plugins for Resources, Agile, Finances, CRM, Help Desk, and newly also DevOps.
Author: Brandi Marcene, Lukáš Beňa
Looking for a Redmine upgrade? Easy
Get all powerful tools for perfect project planning, management, and control in one software.